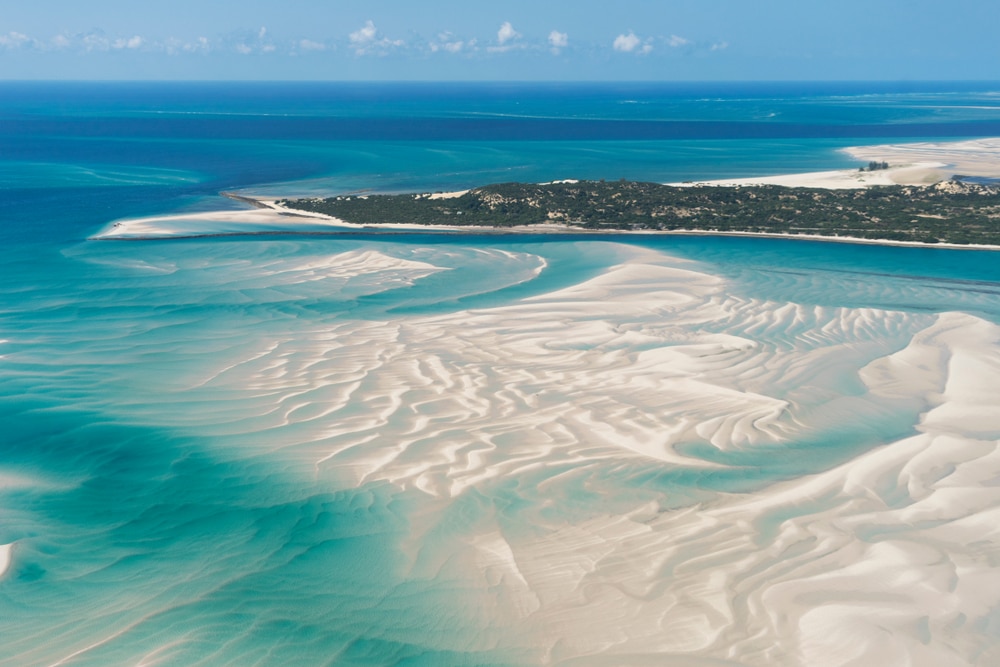 Photo by Maddy Settle/Shutterstock
The Best Beach Holiday Destinations in Africa
Winter is just round the corner. If you live in Europe, Central Asia, Canada, and the US, you'll have to deal with the cold and cloudy weather for the next few months. Now that Christmas and the New Year are around the corner, take this opportunity to go somewhere warmer. Most of Africa experiences pleasant warm weather all year round, so booking a beach vacation there in the winter months is the perfect idea. Due to the overwhelmingly large number of options and safety concerns, deciding where in Africa to visit this time of the year can be a little challenging. Here are a few of the best places for some beach lounging that you should buy tickets to this winter.
table of contents
[x] close
The Best Beach Holiday Destinations in Africa
Mauritius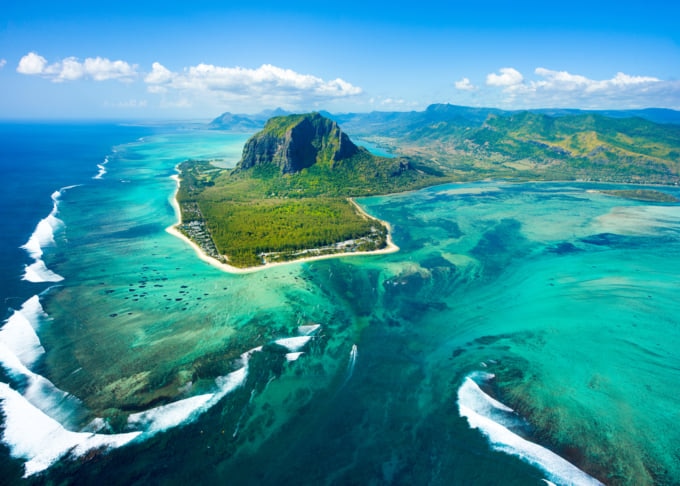 Photo by Myroslava Bozhko/Shutterstock
Ranking #25 on the 2019 Peace Index, Mauritius one of the safest countries in Africa. This small island country comprises of white-washed sandy beaches and turquoise waters of the Indian Ocean. As the island is surrounded by coral reefs, its marine life is incredibly rich. For this reason the country has become one of the top diving destinations in the world. If you are not into diving, you can also try one of the scenic hiking routes, horse riding, or simply reading your book on a hammock by the beach.
Tanzania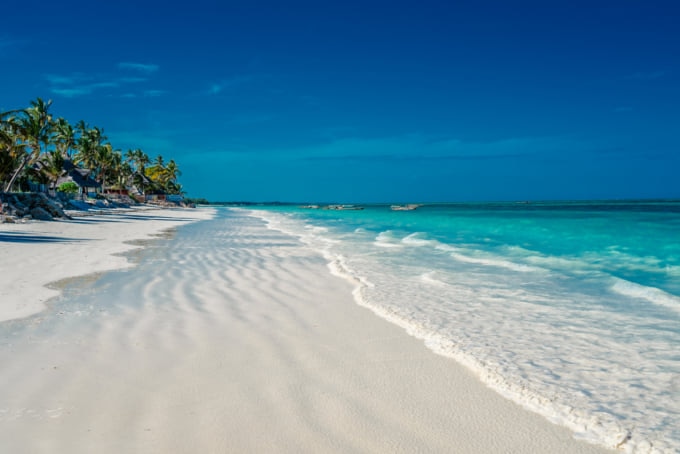 Photo by Becker Stefan/Shutterstock
An article about beaches in Africa would never be complete without mentioning Zanzibar, Africa's number-one honeymoon destination. From its authentic street markets in Stonetown to the phenomenal turquoise beaches, Zanzibar has a well-deserved reputation amongst couples looking for a romantic getaway. That said, traveling to Tanzania is not just about Zanzibar. The long stretch of coastline is full of lesser-known locations like Pemba, Mafia, and Mnemba that cater to both luxury and budget travelers. These are also among the top diving spots in the world, giving you a chance to swim with whale sharks.
Mozambique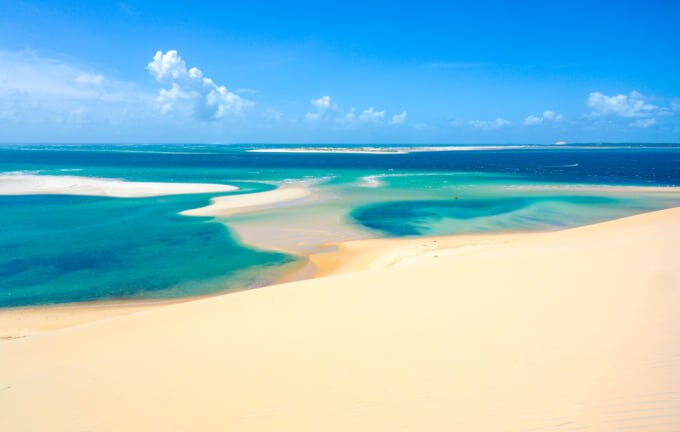 Photo by Tonis Valing/Shutterstock
Mozambique is one of the most underrated countries in Africa, which makes it ideal if you want to escape the crowds of tourists. It has one of the longest coastal stretches in the world, as well as two famous archipelagos Bazaruto and Quirimbas. The Mozambique Channel and Two Miles Reef create an isolated marine life with rare species, so you can have an amazing diving experience at one of the many PADI-certified diving facilities. Besides diving, destinations like Tofo and Vilankulos offer world-class seafood, while Mozambique Island and Beira have an incredible colonial heritage from the Portuguese era. Overall, you can spend weeks or even months here without ever getting bored.
Madagascar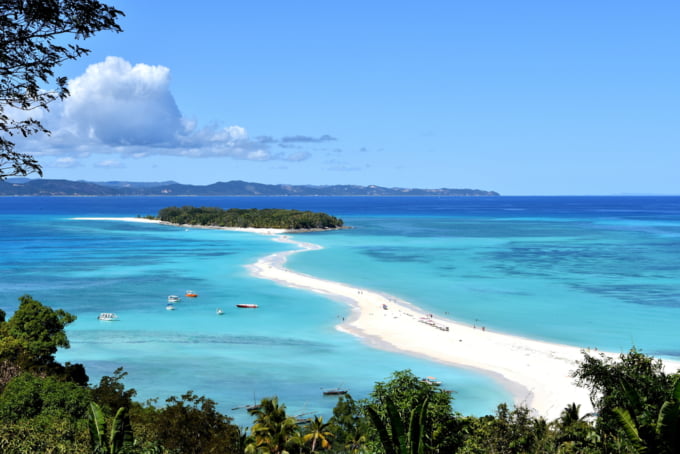 Photo by Jean-Yves CALECA/Shutterstock
Madagascar is arguably one of the poorest countries in the world, yet its people are some of the friendliest. After years of struggle with poverty and civil wars, the tourism sector here has finally started improving. Like any other country in East Africa, Madagascar is among the world-class diving destinations in the world. The smaller islands, such as Nosy Be off Northern Madagascar, are known for diverse marine life and luxurious resorts. However, this massive island country has a lot more to offer from quaint fishing towns to national parks with indigenous species. You should particularly look out for lemurs and picturesque baobab trees because Madagascar is where you'll see them the most.
Egypt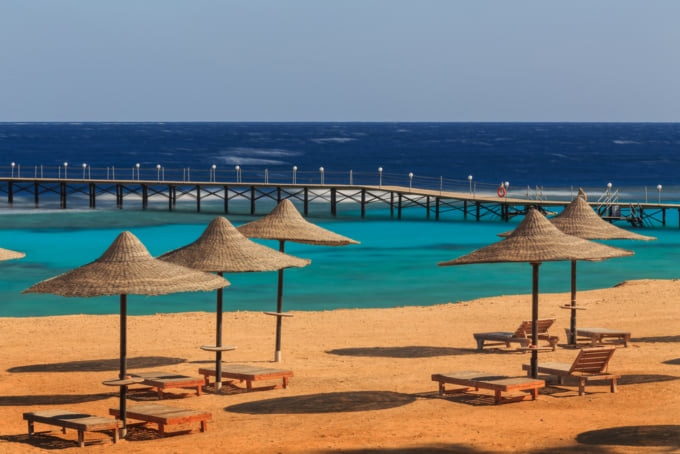 Photo by Elena_Suvorova/Shutterstock
Situated between Africa, the Middle East, and the Mediterranean, Egypt has a deep-rooted history dating back to the earliest times of civilization and science. However, history is not the only reason for Egypt's charm and popularity. The country has a long coastal stretch on the Red Sea, which is a primary diving destination teeming with diverse marine life. If you want lots of shopping and entertainment during your beach holiday, you should aim for Sharm El-Shaikh full of luxurious hotels and shopping malls. For a more peaceful beach holiday, you can visit other towns on the Sinai Peninsula like Dahab, Taba and Nuweiba.
Malawi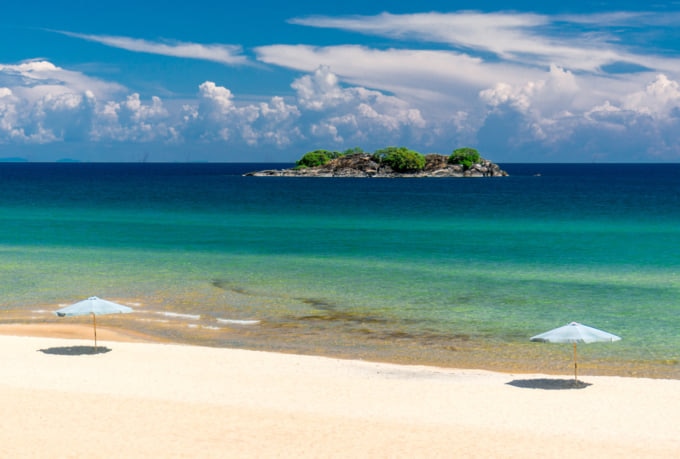 Photo by Scott Biales DitchTheMap/Shutterstock
Believe it or not, the last item on our list of beach destinations in Africa is a landlocked country. Although Malawi doesn't have a coast on any ocean, it has the massive Lake Malawi offering an idyllic beach vacation. The mainland Malawi has several beach towns like Cape Maclear, Chitimba, Senga Bay, and Nkhata Bay, as well as islands such as Likoma and Chizumulu. These are mostly humble-looking towns with cozy lodges that offer numerous activities including watersports, swimming, diving and fishing. Lake Malawi also attracts a great variety of wildlife, giving you the chance to spice things up with a safari. Finally, the local life is worth exploring, as Malawians are known as the friendliest people on earth.
Conclusion
With many of the continent's beach side destinations safer than ever to visit, now is the perfect time to take a vacation to Africa. Places like Lake Malawi are highly underrated, seeing few foreign tourists visit per year and can be even safer to visit than places in Southeast Asia. These areas offer unique holidays where you can have an experience unlike any other continent on earth.