Portugal: This Gem of Western Europe Offers So Much More Than Its Beautiful Beaches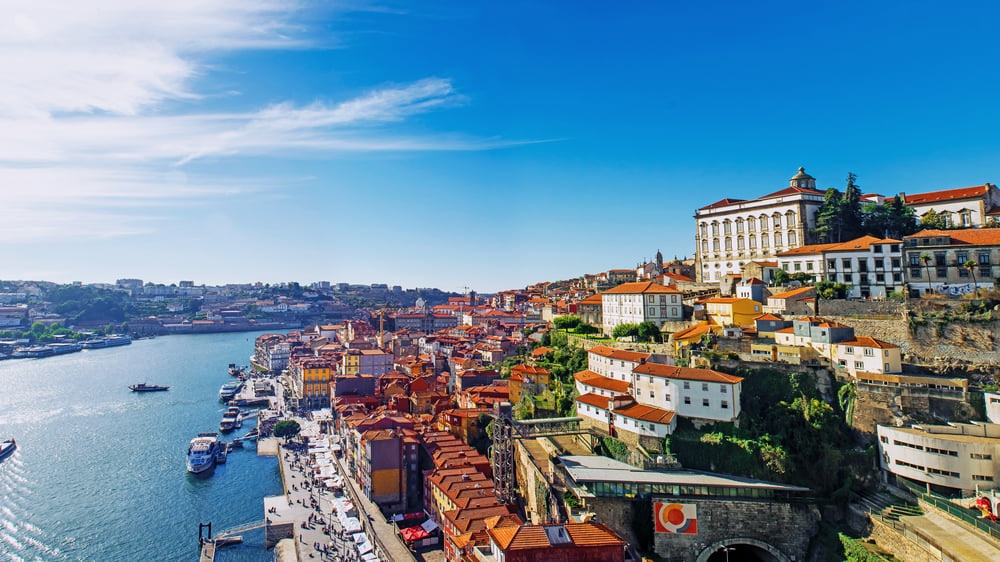 Photo by artem evdokimov/shutterstock
Situated at the south-western tip of Europe, Portugal has a rich history and culture which can be seen through its vast number of incredible attractions. Known among Europeans as one of the most beautiful destinations for a beach holiday, the country's colorful and vibrant cities keep tourists coming back again and again. Here are some places you shouldn't miss off your list when visiting Portugal.
[x] close
Portugal: This Gem of Western Europe Offers So Much More Than Its Beautiful Beaches:table of contents
1. Quinta da Regaleira (Sintra)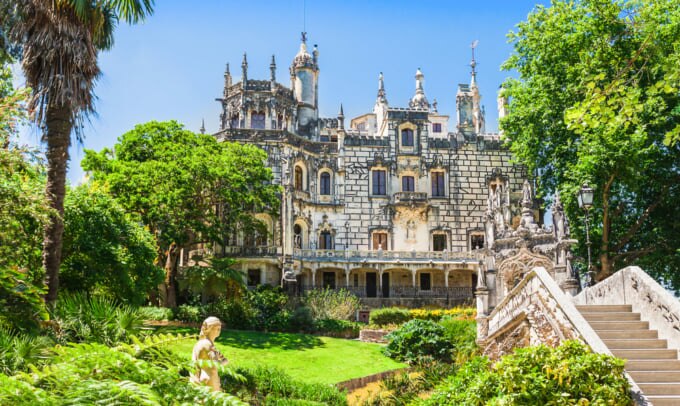 Quinta da Regaleira is a grand estate situated at Sintra, Portugal. Recognized as a UNESCO World Heritage Site. this luxurious property includes a regal palace, an exuberant park and a charming Roman Catholic chapel. Several benches, gazebos, and fountains can also be found dotted around the estate. The building is also known as 'the Palace of Monteiro the Millionaire' which is based on the name of one of its former owners.
Name:Quinta da Regaleira
Address:Sintra, Portugal
Related Site:http://www.regaleira.pt/Default.aspx
2. Lagoa das Sete Cidades (Sao Miguel)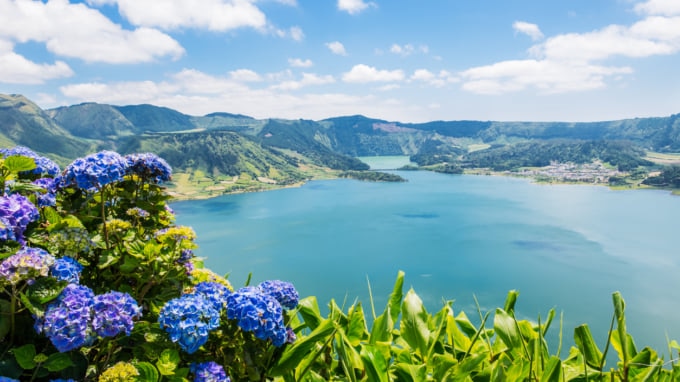 One of the most picturesque sights in the Azores Islands, the Lagoon of Seven Cities is a twin lake formed in the crater of a dormant volcano. The two lakes have a noticeably different water color, named Green Lake and Blue Lake, which are linked together by a narrow straight in the middle. The surrounding area of mountains and hills contains a number of different hikes that offer beautiful views over the lakes and scenery below.
Name:Lagoa das Sete Cidades
Address:Sao Miguel, Portugal
3. Ponta da Piedade (Lagos)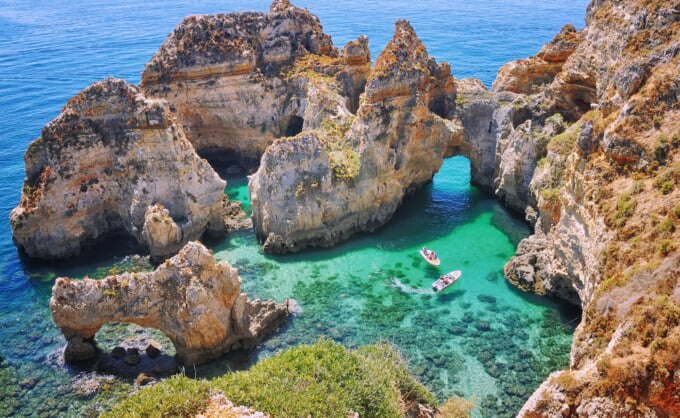 Photo by Madrugada Verde/shutterstock
Located at the southern tip of the country, Ponta de Piedade is famous for its uniquely-shaped cliffs that have been naturally carved into rock pillars, hidden grottoes and tunnels. These rock formations stand out in a grand manner against the deep blue waters of the ocean. The best way to see Ponta da Piedade in all its glory is by joining a boat tour that will allow you to navigate the sea caves and rock formations.
Name:Ponta da Piedade
Address:Farol da Ponta da Piedade, 8600 Lagos, Portugal
4. Jeronimos Monastery (Lisbon)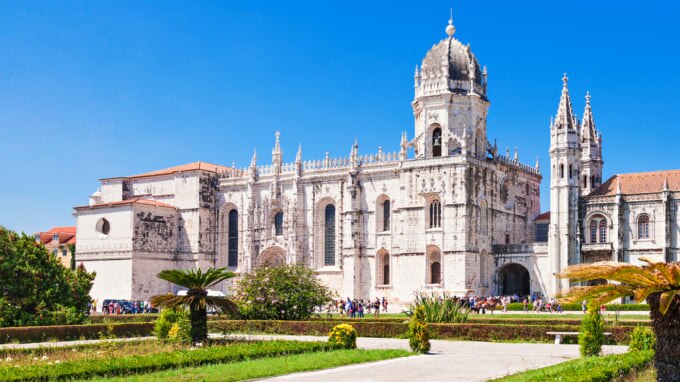 Located in the west of Lisbon, the monastery is a beautiful example of the Manueline style of architecture, a Late Gothic style which was prominent in Portugal during the 16th century. One of Portugal's UNESCO World Heritage Sites, the monastery is famous for its incredible architecture along with being the historic site where Vasco da Gama and his crew spent their last night in prayer before leaving for their expedition to India. Along with Vasco's tomb, a number of important figures in Portuguese history are entombed here too such as King Manuel and King Sebastião.
Name:Jeronimos Monastery
Address:Lisbon, Portugal
Related Site:http://www.mosteirojeronimos.gov.pt/pt/index.php
5. Calouste Gulbenkian Museum (Lisbon)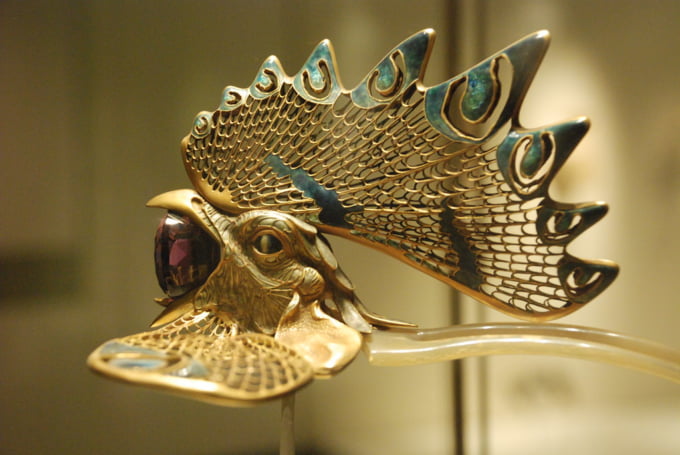 A cultural institution situated in Lisbon, Portugal, the museum was built in accordance with the last will of Calouste Gulbenkian, a successful businessman who was hugely fond of art and antiques. With most of the items donated by Calouste himself, the museum houses one of the largest private collections of art and antiques in the world. The museum is split into two permanent 'circuits' with the first being art collections from Greco-Roman art and the second focusing on European art.
Name:Calouste Gulbenkian Museum
Address:Lisbon, Portugal
Related Site:https://gulbenkian.pt/museu/
6. Palace of Sintra (Lisbon)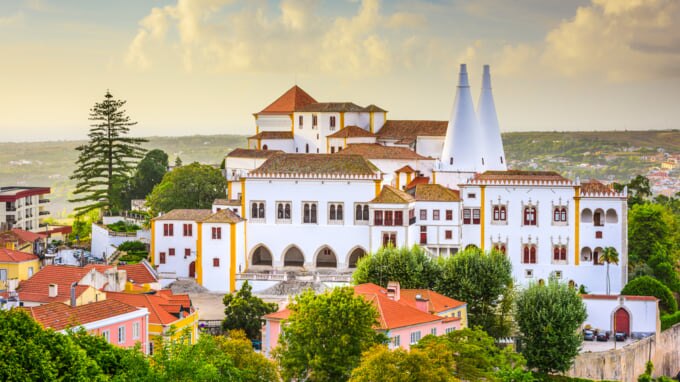 Photo by Sean Pavone/shutterstock
Also known as the Town Palace, the Palace of Sintra is a historic house museum situated in the picturesque city of Sintra, a stone's throw from the capital of Lisbon. A UNESCO World Heritage Site, the Palace of Sintra is the best-preserved royal palace in the country, towering over the city on a hill in the center. The palace is most unique for its two huge 'chimneys' that have since become an icon for the building and a landmark for the surrounding area.
Name:Palace of Sintra
Address:Largo Rainha Dona Amélia, 2710-616 Sintra, Lisbon, Portugal
Related Site:https://www.parquesdesintra.pt/parques-jardins-e-monumentos/palacio-nacional-de-sintra/
7. Convent of Christ (Tomar)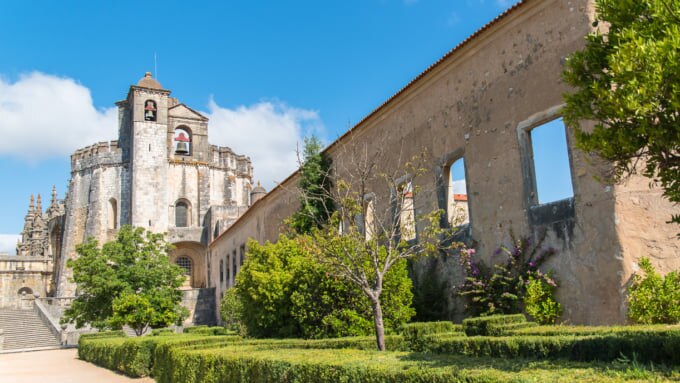 Built in the 12th century as a stronghold of the Knights Templar, this former Roman Catholic convent towers over the city of Tomar. Due to its historic and cultural significance, it was recognized as one of the UNESCO World Heritage Sites of Portugal in 1983. When sightseeing around the attraction, tourists may be able to witness several examples of Manueline, Renaissance, Romanesque, and Gothic styles which can be seen in its church, cloisters, and its castle.
Name:Convent of Christ
Address:Igreja do Castelo Templário, 2300-000 Tomar, Portugal
Related Site:http://www.conventocristo.gov.pt/pt/index.php
8. Bom Jesus do Monte (Braga)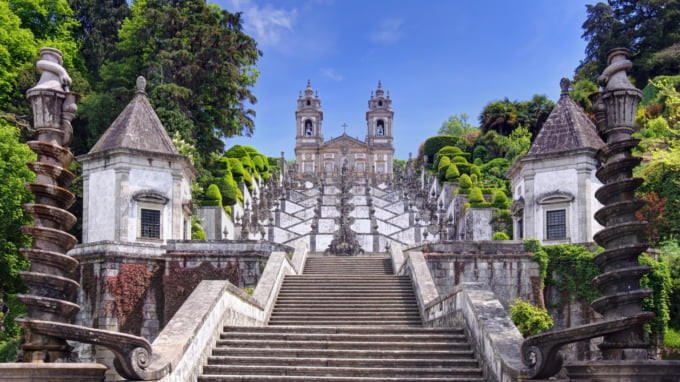 Towering above a hill over the Portuguese city of Braga, Bom Jesus do Monte is famous for its incredible Baroque stairway that zigzags 381 feet up to the church. Apart from the beautiful stairway, the architecture of the monastery is also spectacular with a number of picturesque fountains and statues dotted around the grounds well worth checking out.
Name:Bom Jesus do Monte
Address:Estrada do Bom Jesus, 4715-261 Tenões, Braga, Portugal
Related Site:http://bomjesus.pt/
9. Mosteiro Pálacio Nacional de Mafra (Mafra)
Photo by commons.wikimedia.org
Mosteiro Pálacio Nacional de Mafra is a Neoclassical Baroque palace and monastery located in Mafra, Portugal. Recognized as a National Monument in 1910, when sightseeing around the palace, tourists may be able to witness several buildings which show the rich architecture of Portugal. Primarily, they may see its facade which is made up of limestone, its Baroque basilica, the monastery of the Franciscan monks, its vast royal palace, and the grand library.
Name:Mosteiro Pálacio Nacional de Mafra
Address:Terreiro D. João V, 2640 Mafra, Portugal
Related Site:http://www.palaciomafra.gov.pt/
Conclusion
Famous for a number of fascinating historical and cultural attractions, Portugal has a lot to offer for those who are visiting this western European country. From impressive castles to religious cathedrals, traveling to each of these incredible attractions allows tourists a glimpse into the rich heritage of Portugal.