Netherlands:A nation of Picturesque Scenic Views Where the Old and New Blends Perfectly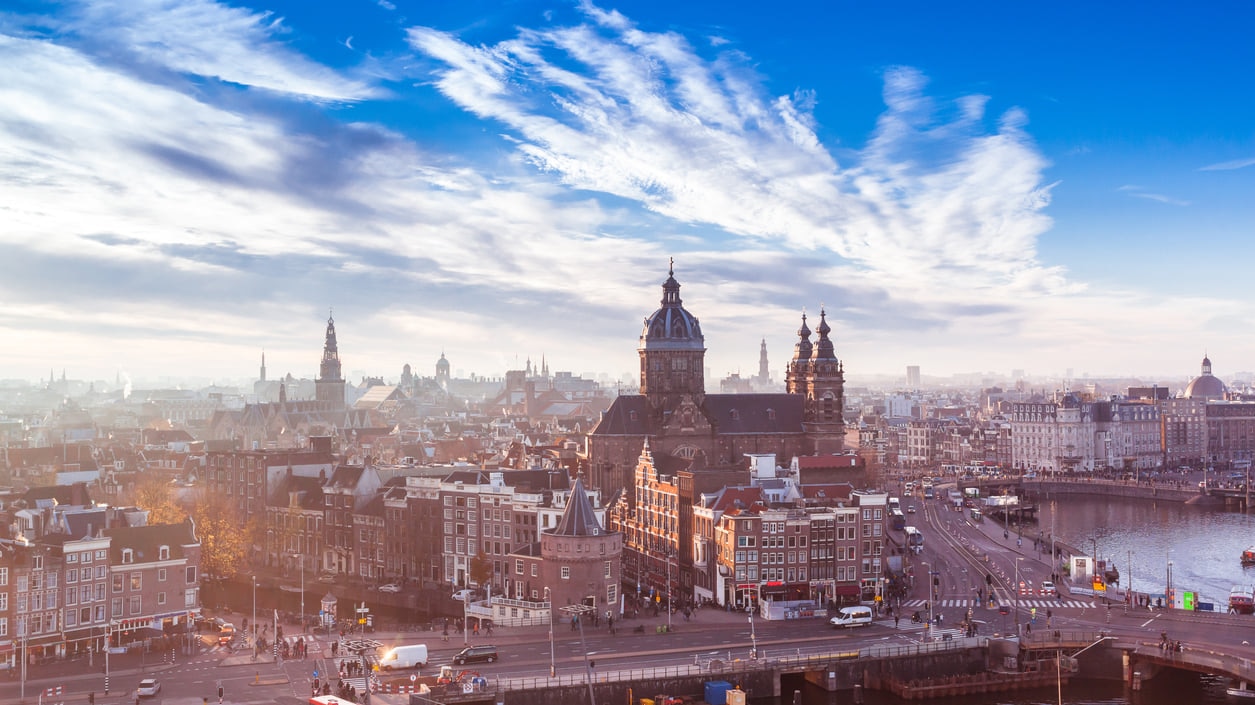 [x] close
Netherlands:A nation of Picturesque Scenic Views Where the Old and New Blends Perfectly:table of contents
Netherlands is quite the place where innovation meets tradition. From the caramel filled waffles to the canal side restaurants to the exquisite architecture, iconic landscapes, unique borrel drinks and the incredible nightlife, Netherlands marks a top tourist destination. As if that is not enough Netherlands is the world's largest startup spot. The Dutch are known for being incredibly creative.
1. Zaanse Schans (Zaandam)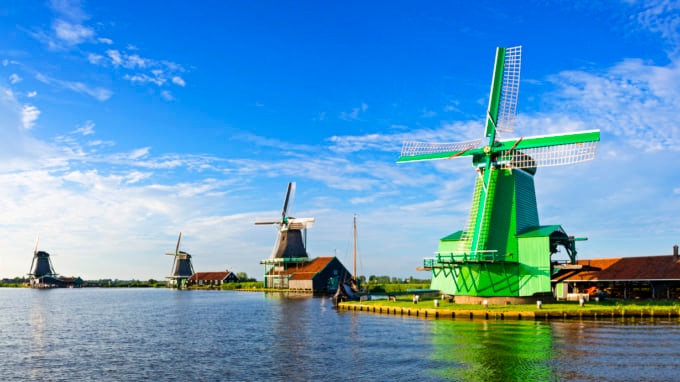 Name:Zaanse Schans
Address:North Holland, Netherlands
Related Site:https://www.dezaanseschans.nl/en/
Zaanse Schans was named after river Zaan which was used against the Spanish troops in the 18th Century. This sightseeing destination is a historic site that is occupied by old traditional windmills and buildings. This sightseeing place contains seven museums where travelers can visit to gain knowledge on the history of the people of Netherlands. This tourist sightseeing place has more than a million visitors yearly. There is a lot to learn from this sightseeing place in Netherlands, it is definitely worth your time.

2. Keukenhof (Lisse)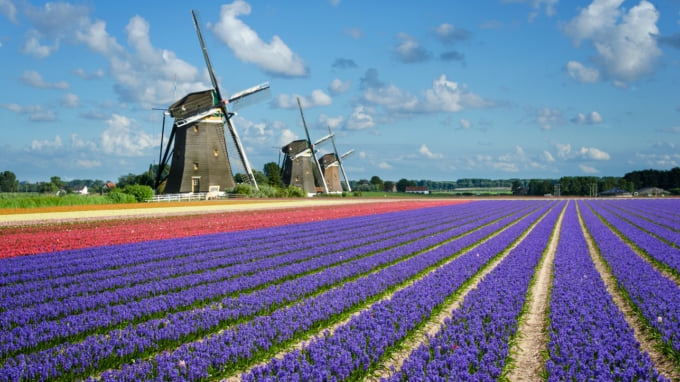 Photo by MarinaDa/shutterstock
Also known as the Garden of Europe, Keukenhof cuts the list into the world's largest flower gardens. They plant 7 million bulbs every planting season so as to maintain the gardens yearly. The land which this sightseeing place sits on used to be hunting grounds in the early 15th century. Keukenhof is one beautiful garden you can't miss on your travel trip to Netherlands. This sightseeing venue receives millions of tourists yearly. The best time to visit Keukenhof is between the months of March to May when they open the doors for tourists.


Name:Kuekenhof
Address:Lisse, Netherlands
Related Site:https://www.keukenhof.nl
3. Rijksmuseum (Amsterdam)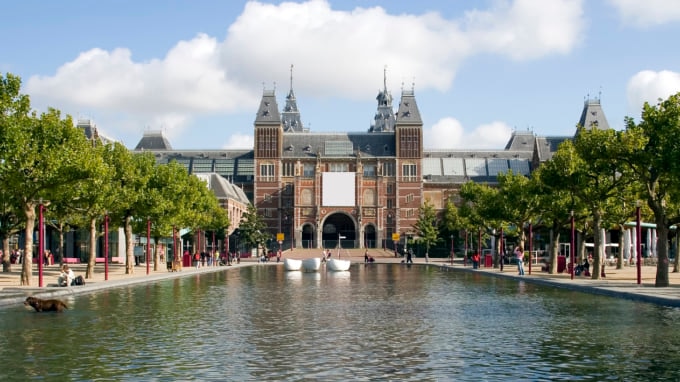 This museum is located in Amsterdam and holds most of the history of the people there. This sightseeing place was established in the 1800 century. It was designed by the renowned Pierre Cuypers. This sightseeing museum is well equipped with over eight thousand artifacts and masterpieces. If one is a lover of art, crafts and different artifacts this is one sightseeing place not to be missed out on while in Netherlands. The sightseeing place also appreciates other cultures and has Asian artifacts on display. Over a million tourists visit this sightseeing place yearly.

Name:Rijiksmuseum
Address:North Holland, Netherlands
Related Site:https://www.rijksmuseum.nl
4. Anne Frank House (Amsterdam)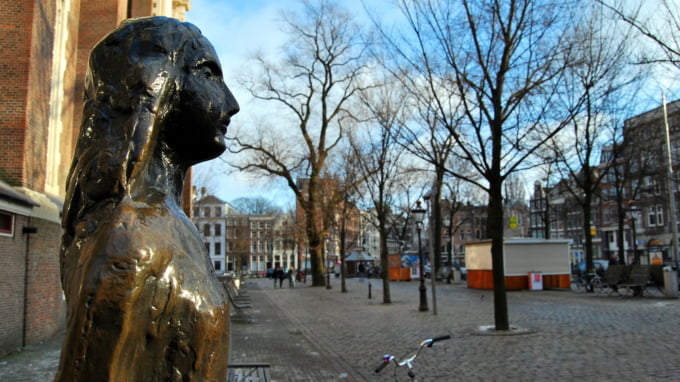 Photo by Phillip Grobler/shutterstock
The Anne Frank House is a great sightseeing museum in Netherlands named after a writer called Anne Frank. Anne Frank had hidden away from the Nazi who wanted to persecute her family. They hid in the house which is now a museum during the 17th century where she wrote a book explaining her experiences. Her diary was published in 1947 several years later and a foundation was built to maintain her legacy. This sightseeing museum in Netherlands is full of the history of the people there and is a must visit sightseeing place for all tourists who would wish to appreciate the history of the Dutch.

Name:Anne Frank House
Address:Amsterdam, Netherlands
Related Site:www.annefrank.org
5. Efteling (Kaatsheuvel)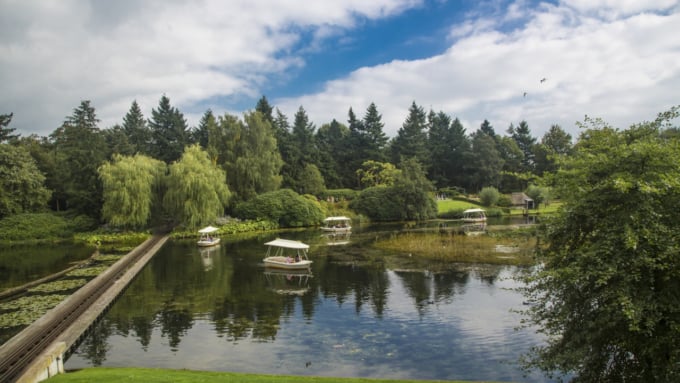 Photo by Photographer Lili/shutterstock
This sightseeing place in Netherlands was established in the year 1952. It is located in Kaatsheuvel in Netherlands. This sightseeing place is one of the oldest theme parks in Netherlands. This sightseeing attraction site and it is twice the size of Disneyland in California. This sightseeing unique park in Netherlands is separated into four different dimensions. Each realm has a different theme to cater to all the tourist's preferences. It is exquisite with large pieces of green spaces, several concerts, theatres, and restaurants. This sightseeing place is a must stop for any tourist in Netherlands.

Name:Efteling
Address:Europalaan 1, 5171 KW Kaatsheuvel, Netherlands
Related Site:https://www.efteling.com
6. Van Gogh Museum (Amsterdam)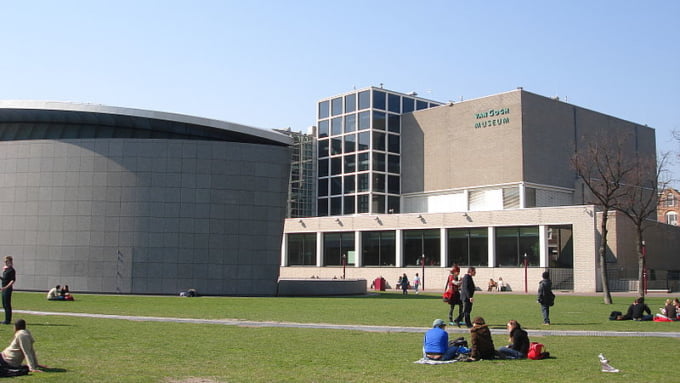 Photo by commons.wikimedia.org
This world-class museum is located in Amsterdam and is a dedication to the work of Vincent van Goghand. This sightseeing museum opened its doors in the year 1973. It consists of the largest collection of the renowned artist in Netherlands. This sightseeing museum in Netherlands is the second most visited in the country. When Vincent van Gogh died his son was left in charge of his art. He loaned it to the Stedelijk Museum for a couple of years and was later taken to his foundation. Make sure you pay a visit to this museum which can be accessed all year round.

Name:Vangoghmuseum
Address:North Holland, Netherlands
Related Site:https://www.vangoghmuseum.nl
7. Vondelpark (Amsterdam)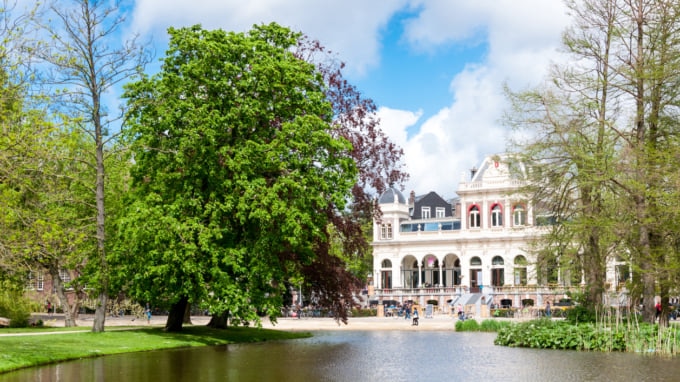 This sightseeing place was the largest park in Amsterdam. It is also the most popular park in the country of Netherlands. Nothing beats some quality time in a great park, whether you are dog walking, strolling listening to your music or simply lying on the grass. This sightseeing center in Netherlands contains several attractions such as a statue of a great renown poet called Vondel where the park's name comes from, a historical Pavilion and a great music based dome. The best way to view this park is by bike, so hire your bicycle and take a tour through this park in Netherlands the Dutch way.

Name:VondelPark
Address:Amsterdam, Netherlands
8. De Duif (Amsterdam)
De Duif is a historic church built in the year 1858 under the Roman Catholic church. This church was the very first Catholic church built in Netherlands. The reason why this qualifies as a sightseeing place in Netherlands is that it is quite historical and the architecture is from centuries ago. It also holds a lot of history of the Dutch people in Netherlands. It is the most popular church in Netherlands. The largest rijksmonument is held in this sightseeing place. Make your stay in Netherlands worthwhile by visiting this great sightseeing place.
Name:De Duif
Address:North Holland, Amsterdam
Related Site:https://www.deduif.be
9. Museum Quarter (Amsterdam)
Home to three of the largest museums in Netherlands is the Museum Quarter. This sightseeing site consists of the museums: Rijiksmuseum, Stedelijk and Van Gogh. This sightseeing center is also the most popular in Netherlands as it has the famous Amsterdam sign. It harbors amazing cafes, the Concertgebouw and several hotels. This sightseeing place is great for the whole family as it also consists of large areas of green leafy grass perfect for picnics or just lazing around. It is not a visit to Netherlands without the famous pose at the IAMAMSTERDAM sign.
Name:Museum Quarter
Address:Amsterdam, Netherlands
Related Site:https://museumquarter.com
10. Amsterdam Centraal Station (Amsterdam)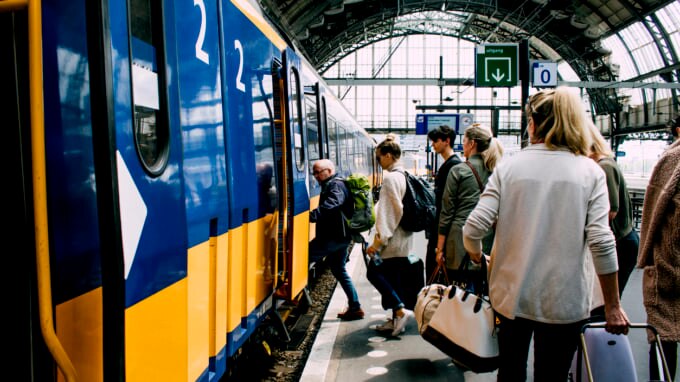 Amsterdam Centraal Station is the greatest railway station located in Amsterdam. This station is quite busy with over one hundred and sixty thousand passengers yearly. This sightseeing center is the most visited heritage site in the whole of Netherlands.This station was designed by Pierre Cuypers who is a renown architect. From the year 1889, this railway station has been in operation taking residents across Netherlands. Take a train ride while in Netherlands from this sightseeing place so as to have the full Dutch experience.
Name:Amsterdam Centraal Station
Address:North Holland, Netherlands
◎ Closing
Netherlands is a great travel destination as reported by many tourists. The experience in Netherlands is quite unmatched. The country still maintains most of their historical culture in a modern way. You will definitely experience something different exploring Netherlands.