India:A Place Have Charms a Lot Other than Curry
India
Aug 10, 2018
593 view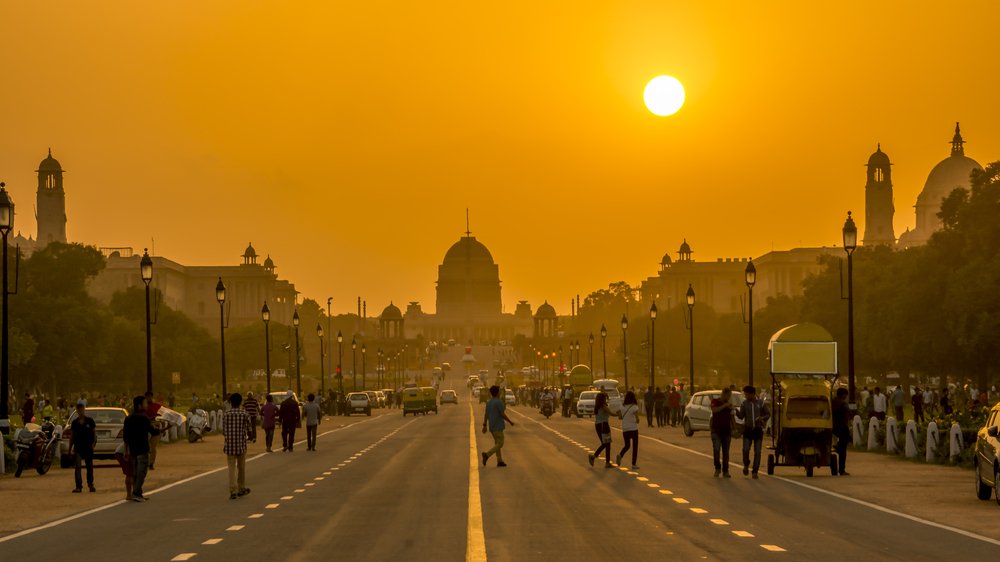 Photo by Kriangkrai Thitimakorn/shutterstock.com
[x] close
India:A Place Have Charms a Lot Other than Curry:table of contents
India, a rich and diverse country, is one of the best places for sightseeing. Located in the center of Southern Asia, India boasts of many amazing places for sightseeing. Locally known as Bharat, India is bordered by Pakistan on the north-west, Nepal and China on the north with Myanmar and Bangladesh on the eastern border, and Sri Lanka on the south. Over the years, tourists have been flocking India because for its many historic and iconic sightseeing spots. This article will provide you with a glimpse of India and all the most famous landmarks and places for sightseeing.
1. Taj Mahal (Uttar Pradesh)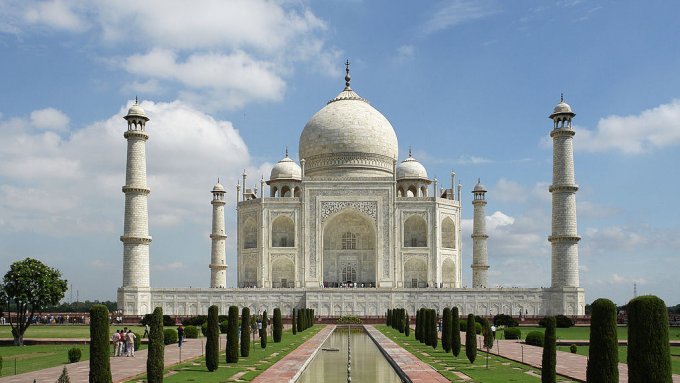 Photo by Hamdi Diego Ben Hadj Freire
One of the top sightseeing spots India prides is the magnificent Taj Mahal, a UNESCO World Heritage site declared in 1983. The Taj Mahal, which means Crown of the Palace, is located on the right bank of the Yamuna River in the Agra District in Uttar Pradesh. This sightseeing site is a paradise for photographers and tourists with love for scenic architecture. The Taj Mahal attracts an annual crowd of approximately 8 million tourists visiting India for business, leisure and sightseeing.
Name:Taj Mahal
Address:Agra, Uttar Pradesh, India
Related Site:https://www.tajmahal.gov.in/
2. Hawa Mahal (Rajasthan)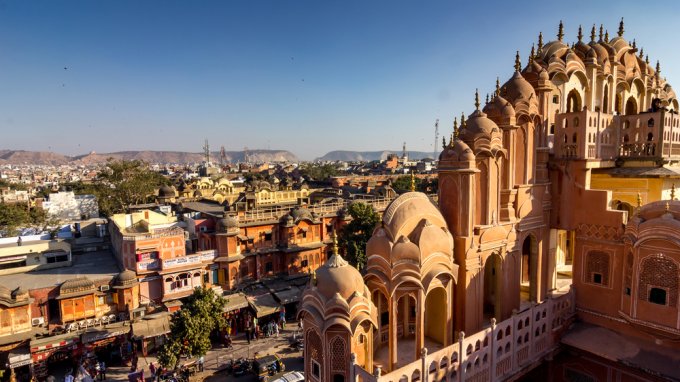 Photo by Kanuman/shutterstock.com
Another sightseeing spot not to be missed when in India is the Hawa Mahal. Also known as the "Palace of winds" or "Palace of the Breeze", the Hawa Mahal is located in Jaipur, India, and is a magnificent palace constructed of pink and red sandstone. This palace was made with a high wall for the purpose of hiding the royal family, especially the women, from plain sight while they watched street festivals and events outside the palace. Now, the grand architecture serves as a tourist destination famous for sightseeing and photography.
Name:Hawa Mahal
Address:Hawa Mahal Rd, Badi Choupad, J.D.A. Market, Kanwar Nagar, Jaipur, Rajasthan 302002, India
Related Site:http://www.hawa-mahal.com/
3. Humayun's Tomb (New Delhi)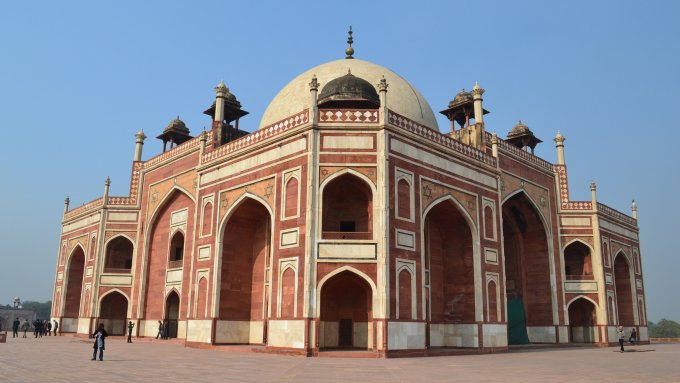 The Humayun's tomb in India is also a place where tourists flock. One of the most popular sightseeing places of visit, his tomb, located in Delhi, India belongs to the Mughal Emperor Humayun. This sightseeing place is known for being the first garden tomb in India. A UNESCO World Heritage Site, this 1570 built tomb underwent some major restoration which steadily increased tourism throughout the years. Humayun's tomb is a famous sightseeing spot because of its monumental improvement of Mughal architecture. Several other tombs and monuments can be seen along the pathway leading to Humayun's tomb. The sceneries in this place is perfect for tours and sightseeing.
Name:Humayun's Tomb
Address:18-A, D.D.A.SCO Complex, Defence Colony, New Delhi, India
Related Site:http://www.humayunstomb.com/
4. Bandra-Worli Sea Link (Maharashtra)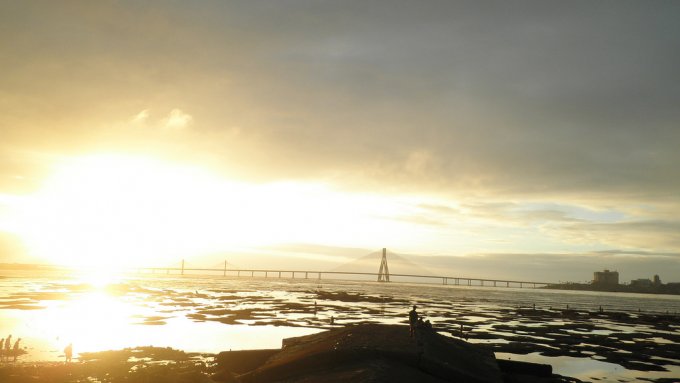 The Bandra-Worli Sea Link, also known in India as the Rajiv Gandhi Sea Link, is an iconic cable bridge linking West Mumbai to South Mumbai. This bridge is magnificent place for sightseeing because of its amazing design and architecture. This sea link is also India's first cable-stayed built on open seas. The view towards this bridge is a famous tourist spot for photography.
Name:Bandra-Worli Sea Link
Address:Mumbai, Maharashtra 400030, India
Related Site:http://www.msrdc.org/1307/Home
5. Mahabodhi Temple (Bihar)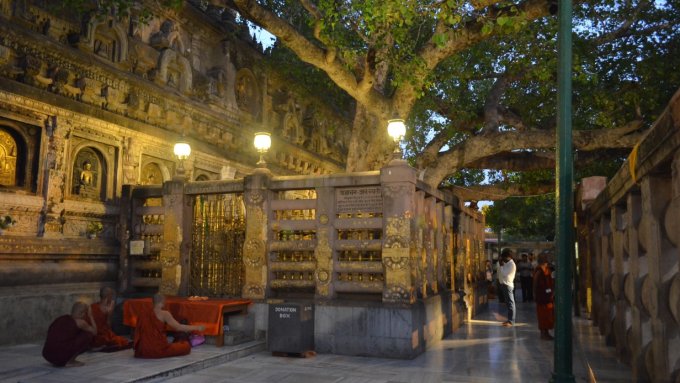 The Mahabodhi Temple is the next place recommended in our list for the best sightseeing places in India. This temple complex is one of the four holy sites related to the life of the Lord Buddha, and particularly to the attainment of Enlightenment. Aside from its historical, cultural and religious relevance, the Mahabodhi Temple is known to tourists for being one of the best places for sightseeing, since the place was also declared as a UNESCO World Heritage Site in 2002. If you are visiting India in the near future, make sure to include this place to your must-see list for a wonderful sightseeing experience.
Name:Mahabodhi Temple
Address:Bodhgaya, Bihar 824231, India
Related Site:http://www.mahabodhi.com/
6. Mehrangarh Fort (Rajasthan)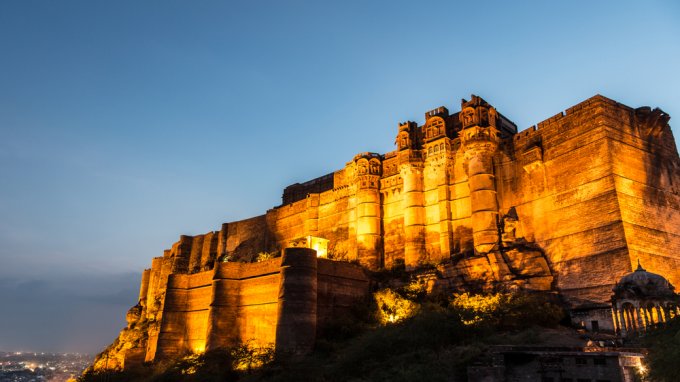 Photo by AsiaTravel/shutterstock.com
Up next is the Mehrangarh Fort or Mehran Fort, located in Jodhpur, Rajasthan. One of the largest forts in India, this place has one of the most amazing and panoramic sceneries. Inside the fort is a museum, which has one of the most extensive collections of art and displays in Rajasthan. Most people flock to the Mehrangarh Fort to do sightseeing around the courtyards, the National Geological Monument, the Nagnecha Mataji Temple and the Rao Jodha Desert Rock Park. For tourists who love sightseeing, this is another must-visit place.
Name:Mehrangarh Fort
Address:P.B No 165 , The Fort, Jodhpur, Rajasthan 342001, India
Related Site:http://www.mehrangarh.org/
7. Keoladeo National Park (Rajasthan)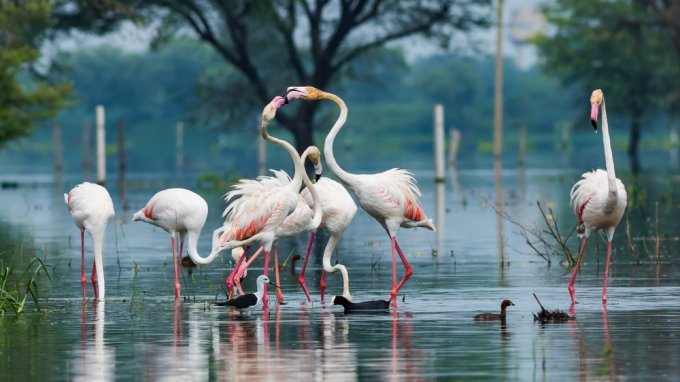 Photo by Sourabh Bharti/shutterstock.com
For nature lovers and wildlife enthusiasts looking for a great place for sightseeing, the Keoladeo National Park is the best place for you. Also popularly known as the Keoladeo Ghana National Park, this bird sanctuary is located in Bharatpur, Rajasthan, India; and home to thousands and thousands of bird species, especially in the cold season. The Keoladeo National Park is also declared as a World Heritage Site. Tourists with nature and wildlife passion will never miss this sightseeing spot. If you are among those people, this national park is for you!
Name:Keoladeo National Park
Address:Agra-Jaipur Highway, Bharatpur, Rajasthan 302001, India
Related Site:http://tourism.rajasthan.gov.in/bharatpur/10014/keoladeo-ghana-national-park
8. Agra Fort (Uttar Pradesh)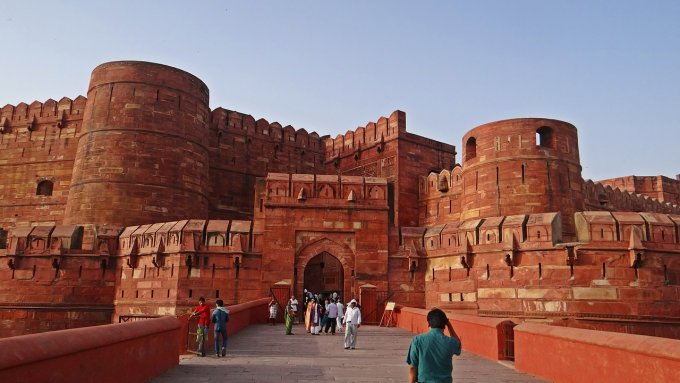 Located in the North Indian city of Agra is the historical fort, Agra Fort. Often described as the walled city, Agra Fort is also a UNESCO World Heritage Site. Tourists come to this place for its rich history and culture, and for casual sightseeing. This fort is historically known to be the residence of the Mughal Dynasty emperors until 1638. In 2004, the Agra Fort was awarded the Aga Khan Award for Architecture for its magnificent design. Sightseers with passions for astounding monuments must not miss the Agra Fort when traveling to India.
Name:Agra Fort
Address:Agra Fort, Rakabganj, Agra, Uttar Pradesh 282003, India
Related Site:http://www.agrafort.gov.in/indexNew/index.html
9. Ganges River (Uttarakhand)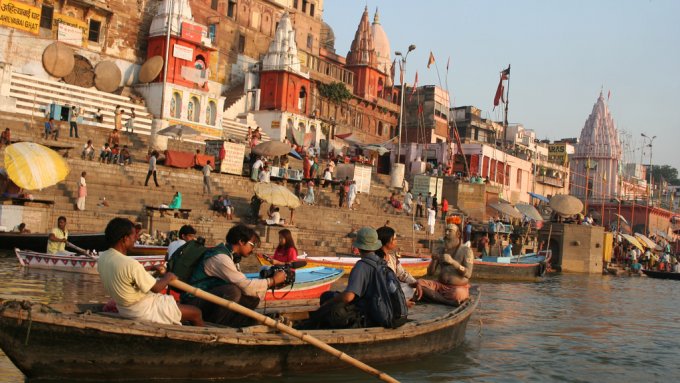 The Ganges also known as Ganga is a trans-boundary river of Asia which flows through the nations of India and Bangladesh. The Ganges River is considered as one of the best sightseeing spots in India because it is a sacred and holy river to the Hindus. According to Hindu beliefs, taking a dip in the waters of the Ganges cleanses sins and helps in attaining salvation. As such, thousands of pilgrims and tourists are attracted to this river. Besides the religious tradition, the backdrop of this river also attracts tourists who are only after sightseeing.
Name:Ganges River
Address:Uttarakhand, India
Related Site:https://www.britannica.com/place/Ganges-River
10. Harmandir Sahib (Punjab)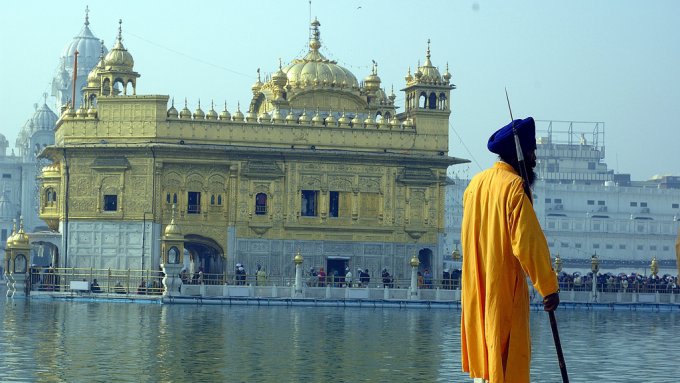 Photo by Giridhar Appaji Nag Y
The Harmandir Sahib, commonly known as Sri Darbar Sahib, is also another place in India not to be missed from the sightseers list. The Harmandir Sahib is also informally known as the Golden Temple due to its unique design and architecture. Most tourists flock to this place to do tours and take pictures of the amazing site. Sightseeing tours around the vicinity are also recommended. This temple is very rich in culture history and bears great religious significance.
Name:Harmandir Sahib
Address:Golden Temple Rd, Atta Mandi, Katra Ahluwalia, Amritsar, Punjab 143006, India
Related Site:http://sgpc.net/sri-harmandir-sahib/
◎ Closing
Apart from its rich history and vibrant culture, India is also teeming with wonderful places perfect for the sightseeing tourists. Most of these places are also internationally renowned and bringing yourselves right to these places would be an unforgettable sightseeing experience. Visit India to get a bird's eye view of South Asia's pride.