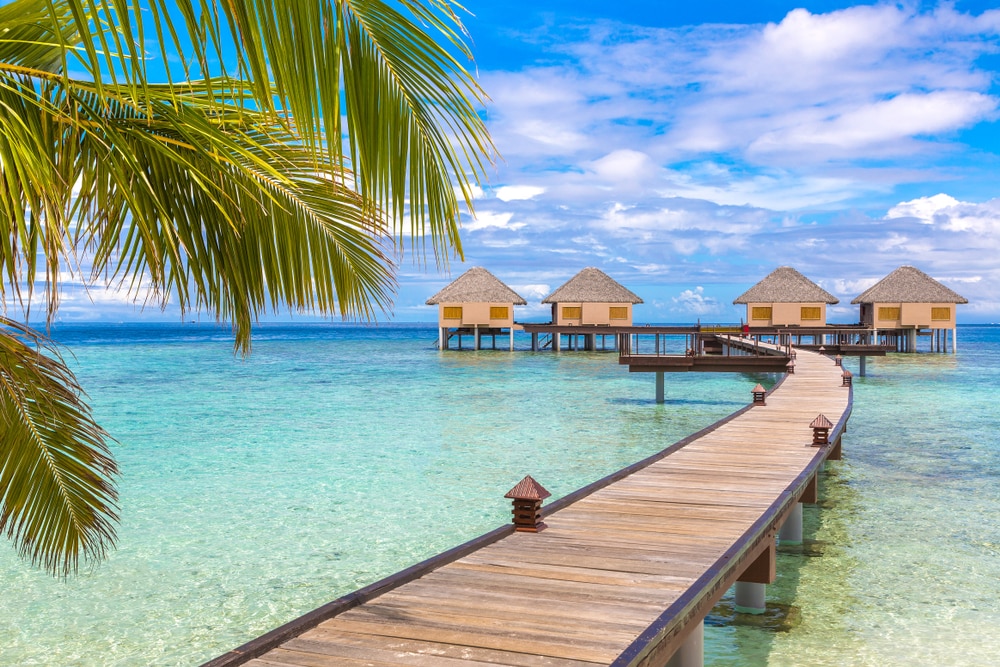 The Best Luxury Resorts to Stay at in the Maldives
The Maldives isn't much of a budget destination, but let's face it, if you're coming all the way out to these islands of paradise you're willing to splurge a little. If it's sun and sea you're looking for, with a splash of luxury and high-quality relaxation, then the Maldives is second to none. With over a thousand islands and numerous resorts spread around the archipelago, it can be a little hard to choose. Here's our roundup of the top location for a well-deserved luxury break.
table of contents
[x] close
The Best Luxury Resorts to Stay at in the Maldives
Cocoa Island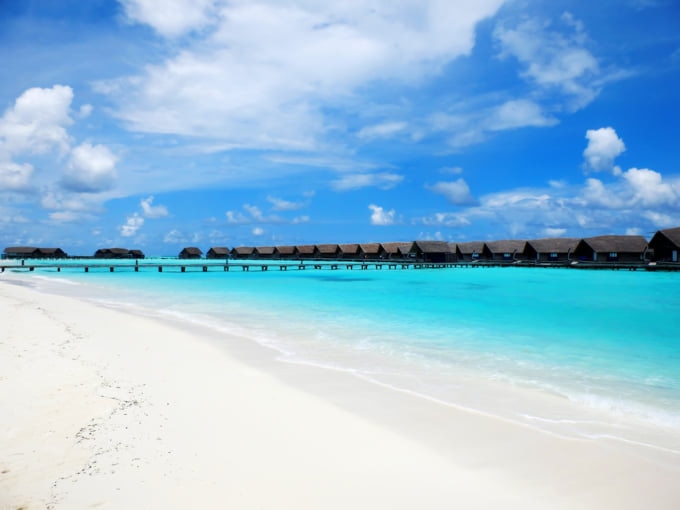 Photo by Smolina Marianna/Shutterstock
One of the most perfect of the resorts you'll find here, Cocoa Island has a bit of everything. Apart from the pristine beaches and beautiful azure waters the Maldives is well known for, the resort offers a large range of amenities so you can keep busy and relax to the max on your stay. Private diving reefs, luxury spa treatments, yoga classes and an infinity pool are available to keep you company if you ever get bored of beach relaxation. They also have a library and a gym as well and it's close to several other islands you can easily speedboat out to.

The resort has 33 wooden huts for guests to stay in floating on the waters around the island. To get there, it takes about 40 minutes by speedboat taxi from the main hub at Male Airport, which is provided by the resort.
Name:COMO Cocoa Island
Address:Makunufushi, South Malé Atoll 20109, Maldives
URL:https://www.comohotels.com/en/cocoaisland
Hurawalhi Island Resort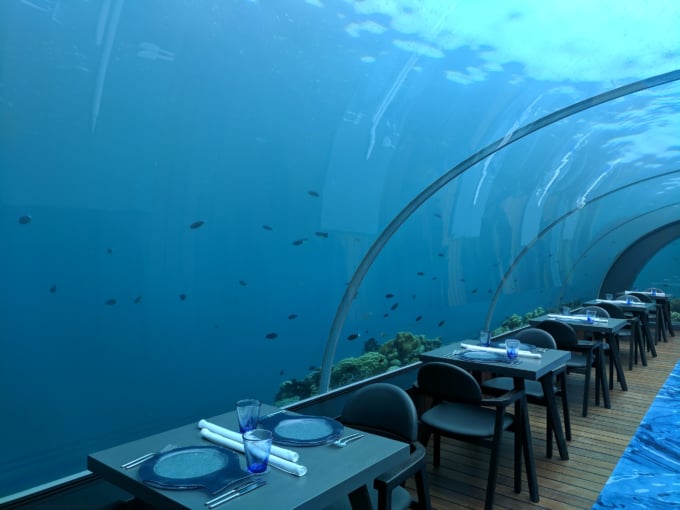 One of the more unique of the offerings around here, Hurawalhi is known for its incredible underwater restaurant where you can watch tropical fish swimming over your head while tucking into some quality seafood. The 5.8 Undersea Restaurant is the largest all-glass underwater eatery in the world, named for the number of meters below sea level it's located at. While the restaurant is definitely one of the highlights of this resort, it doesn't outshine the beautiful sands, ocean and colorful coral found around the resort. Without the restaurant it's still one of the top resorts in the country.

The resort is a little far from Male and requires taking a seaplane out there, which takes about 40 minutes. The transfer is usually not included in the villa package so make sure to check before you book.
Name:Hurawalhi Island Resort
Address:Lhaviyani Atoll, Hurawalhi Island, Maldives
URL:https://www.hurawalhi.com/
Meeru Island Resort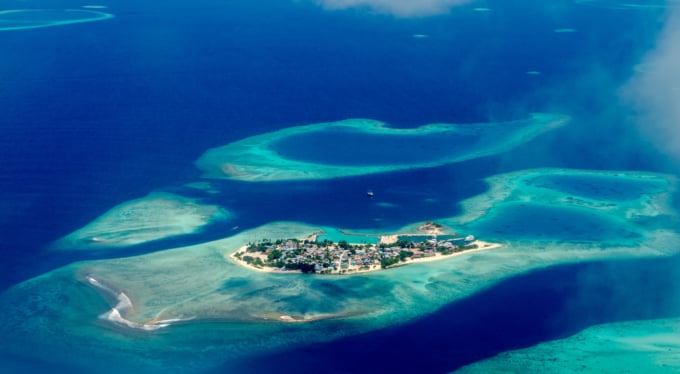 If you're looking for a luxury holiday but don't exactly want to break the bank in the process, Meeru is a great option. its over-water villas and beautiful island of paradise keeps it as one of the best resorts in the archipelago and the price isn't sky high like some of the other resorts. The best thing about Meeru however is the amount of things to do around the island. It's one of the larger of the islands in the Maldives and as a result has a number of different restaurants, spa facilities and even a golf course. The downside is it can get a little busy during the high season, so if you're looking for a spot to relax devoid of anyone to bother you than Meeru might not be the place.

To get there it takes just under an hour by speedboat from Male Airport.
Name:Meeru Island Resort & Spa
URL:https://www.meeru.com/
The Muruka, Conrad Rangali Island
Giving sleeping with the fishes a more literal and less morbid approach, the Muruka is the world's first underwater villa. This breathtaking two-story residence is in its own private corner of the Rangali Island resort, taking luxury to the next level. As you might expect it doesn't exactly come cheap however, the Muruka villa comes at a whopping 50,000 US dollars per night for this unique experience. If you don't want to empty your wallet, the adjacent Conrad Rangali resort also features luxury villas perched on top of the sea for a more reasonable price point along with an underwater restaurant that guests can visit.

It takes about 30 minutes by seaplane to get to the resort. Or you can opt to take a scheduled domestic flight to a nearby island and transfer by speedboat.
Name:The Muraka at Conrad Maldives Rangali Island
Address:Rangali Island, 20077, Maldives
URL:https://www.conradmaldives.com/stay/the-muraka/
Coco Privé
If you want to go full luxury but get more for your money than just a villa, for just a little less than the Muraka you and your friends can rent a whole private island. Coco Privé Island Resort calls itself as one of the most exclusive private resorts in the world and for a good reason. The whole island is only available for private hire and features six incredible villas with a number of stunning luxury details such as the infinity pool, jungle cinema and a private chef who will cook you anything your heart desires. If you're looking for the most luxurious resort in the Maldives then look no further than Coco Privé. It takes about 30 minutes by speedboat to get there from Male Airport
Name:Coco Privé
Address:Coco Privé, Kuda Hithi Island, Kuda Hithi 20079, Maldives
URL:https://www.maldives.com/coco-prive-kuda-hithi-island/
Conclusion
Many of the luxury resorts dotted around the islands of paradise in the Maldives are often booked quickly, especially during high season. If you've found your dream stay then make sure to book well in advance to avoid disappointment.