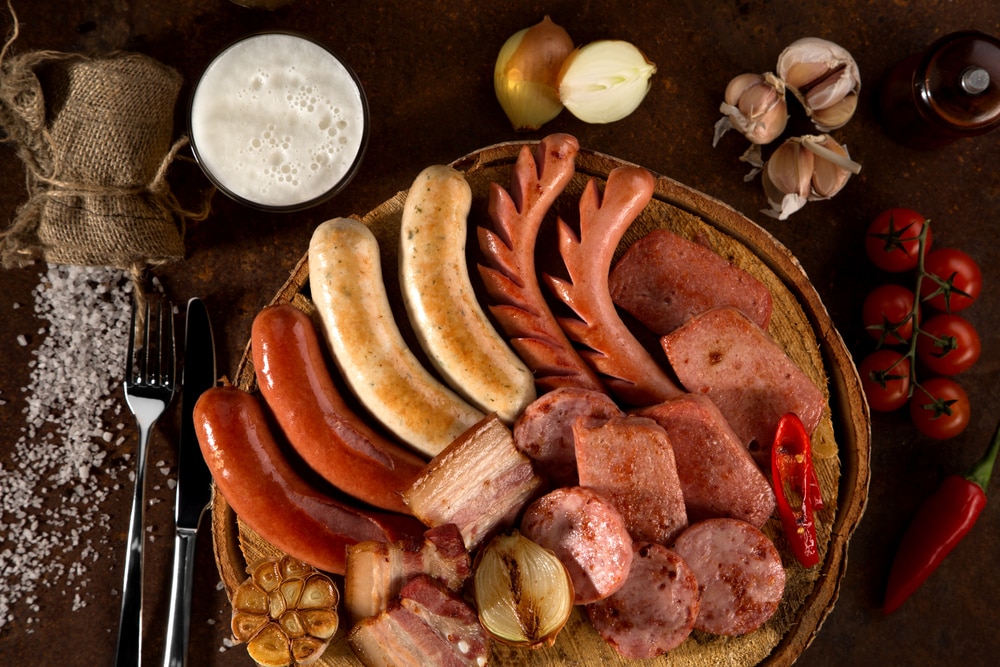 6 Delicious Foods to Try on Your Next Trip to Germany
German cuisine is rich, hearty and absolutely delicious. Each region is known for having its own set of specialties, but wherever you go, meat, potatoes, breads and cakes usually reserve a central role. Below is a list of five famous, mouth-watering German comfort foods to try on your next trip to Germany. Without a doubt, these dishes will have you coming back for seconds and thirds, if not more.
table of contents
[x] close
6 Delicious Foods to Try on Your Next Trip to Germany
Schnitzel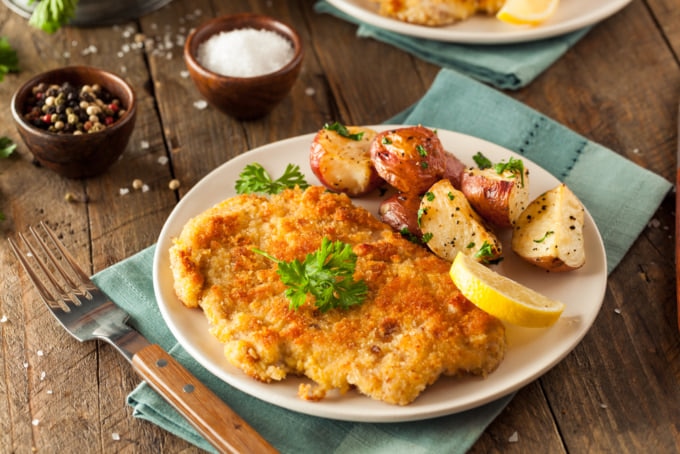 Photo by Brent Hofacker/Shutterstock
There are two main types of Schnitzel you can chose from when in Germany: the Wiener Schnitzel (also one of Austria's most prominent national dishes) and the Schnitzel Wiener Art. The only difference between the two is that the former is made using veal, and the latter using pork, but both are equally delicious.

The preparation for both is the same, the meat is cut thin and pounded, coated in breadcrumbs and fried to achieve a gorgeous golden brown, crispy exterior and a soft, juicy interior. So simple, but so delicious that it now stands as one of Germany's most popular meat dishes. If you're passing through the country, it would be a tragedy not to try it at least once.
Currywurst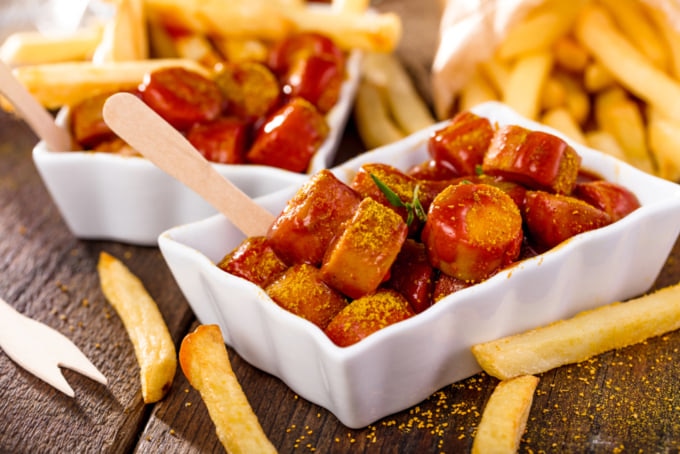 Photo by KarepaStock/Shutterstock
So beloved is this humble street food in Germany, it even has a museum of its very own located in Berlin where it was invented by Herta Heuwer in 1949. Today, currywurst can be found all across the country, whether at a food stand or a restaurant. It generally consists of a fried and sliced bratwurst (German pork sausage), seasoned with a curry ketchup, a sprinkling of curry powder and served with french fries or a bread roll. this delicious snack is comfort food at its best.

If you're looking for a cheap, tasty and quick meal to take with you as you explore the streets of Germany, currywurst is definitely the way to go!
Apfelstrudel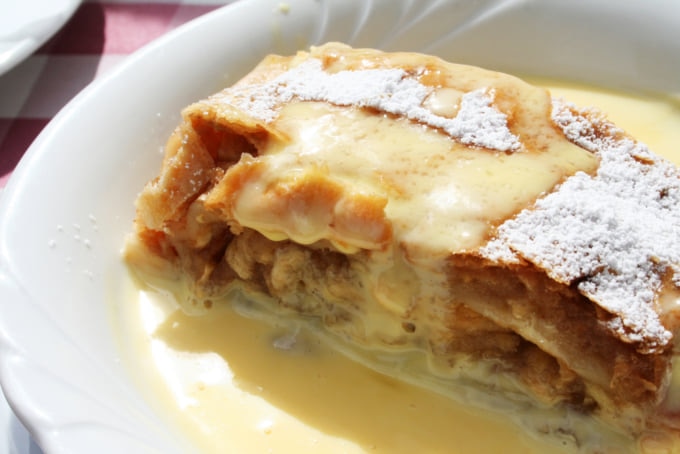 Flaky, buttery crust wrapped around slices of spiced apple, almonds and raisins, and served hot with vanilla custard or ice-cream - this classic German dessert will probably remain in your thoughts and dreams long after you've departed the country. While more often associated with its birthplace of Austria, apfelstrudel is also considered a traditional part of Bavarian cuisine which makes sense considering their proximity.

If your trip to Germany involves some touring in the south, make sure to try this delectable pastry at least once - you won't regret it.

Weisswurst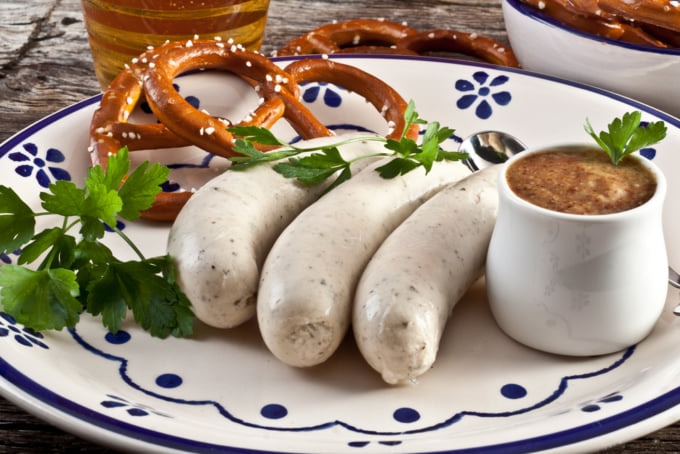 Photo by Massimiliano Gallo/Shutterstock
Weisswurst, which literally translates to 'white sausage', is a delicious Bavarian specialty that were traditionally only served until noon as no preservative methods are used in their preparation. They are made by stuffing mildly-flavored minced veal and back bacon into pork casings, and typically served with a few alongside a dollop of sweet German mustard, salty pretzels and wheat beer.

If you happen to be passing through Munich during your stay in Germany, you will no doubt come across this specialty listed on menus wherever breakfast is served. Make sure to peel off the skin before eating, the sausages are boiled which makes the casing quite chewy and tough.
Krapfen/Berliner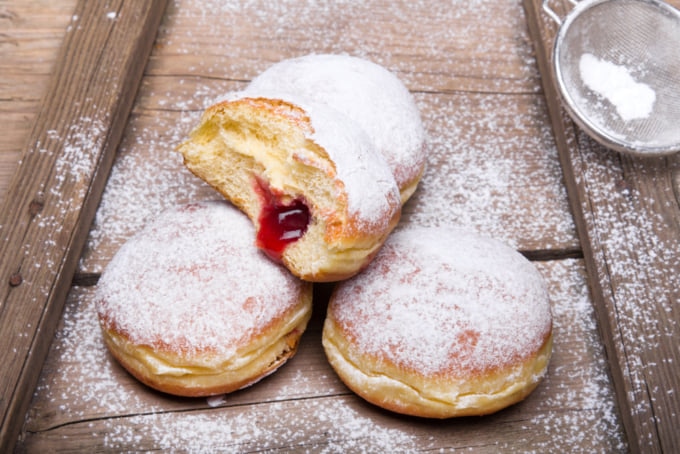 Photo by Joanna Dorota/Shutterstock
Similar to a donut, only with a sweet and fruity jam filling rather than a hole, these sugar-dusted, fist-sized German pastries are a true example of why simple is often best. Popularly referred to as either krapfen - in the south, or berliner - in the north. In Berlin, where they were claimed to have been invented, they are referred to as pfannkuchen, although, even more name variants exist depending on where in Germany you are.

Name confusion aside, these little donuts are so addictively sweet, tasty and cheap, perfect for eating as you walk along the cobblestone streets and winding alleyways of Germany's charming and fairy-tale like towns and cities.
Leberkäse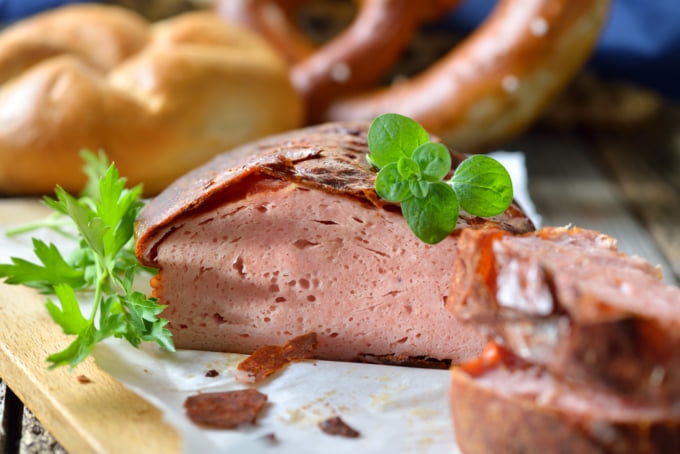 Photo by Karl Allgaeuer/Shutterstock
Like a cross between meatloaf and bologna sausage, Leberkäse is the crown of meat dishes in the country. The name literally translates to 'liver cheese', a bit of a misinformer as often neither of those ingredients are included. A mix of various meats, usually corned beef, pork and bacon, are ground into a fine paste and baked in the oven until it has a perfectly crunchy crust to it. The texture and taste is phenomenal and goes perfectly when sliced up and sandwiched between two pieces of bread - a variant you'll find all over the country.

Conclusion
German food isn't fussy, it's practical, hearty, tasty and comforting, which is what makes it so enjoyable. On top of that, there are so many delicious foods available to discover - you just might have to extend your trip indefinitely. From an estimated 1500 varieties of sausages, to regional specialties in bread, cakes, meats and beers, Germany is definitely the place to go for the hungry, cuisine-curious traveler.