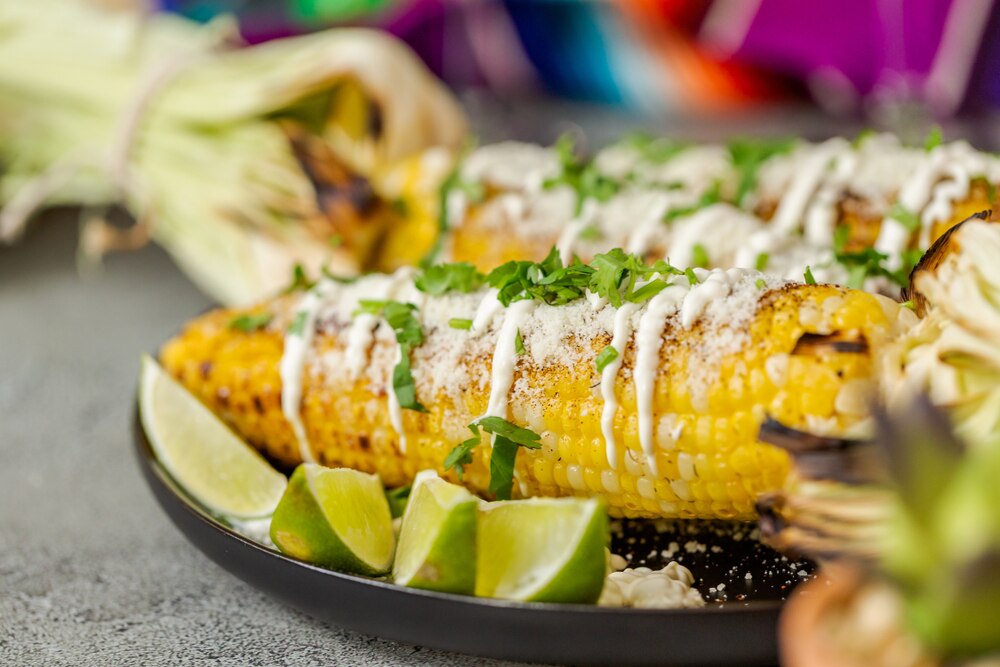 Photo by Arina P Habich/Shutterstock
7 Street Foods You Need to Try in Mexico
Loved around the world, Mexican cuisine is one of the most flavorful and vibrant spreads of food on offer, a treat that you should make sure to stuff your face with when visiting the country. Forget Tex Mex and burritos, these are the real roadside and street stall dishes you need to get your mouth around.
table of contents
[x] close
7 Street Foods You Need to Try in Mexico
Tlacoyos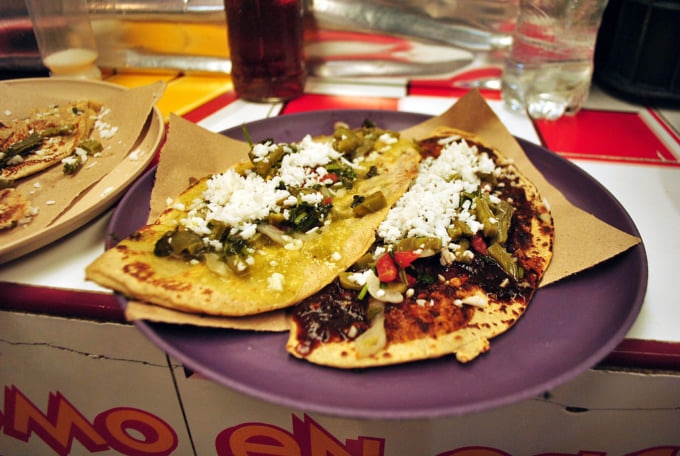 Like a taco turned flatbread and stuffed with hearty fillings such as meat, beans and cheese, skip the tacos for once and try something different by grabbing a tlacoyo from a street vendor instead. Made from a corn dough, tlacoyos are made much thicker and are often described as a Mexican pizza, as vendors will often cover them with cheese and salsa.
Molote
Deep fried foods just belong on the street, quick and tasty, it might not be the healthiest way of cooking but you're on holiday so who cares? Molote are similar to the more ubiquitous empanada, although instead of a wheat dough, they're made with corn. Fillings are usually some kind of meat or bean and cheese combination.
Tamales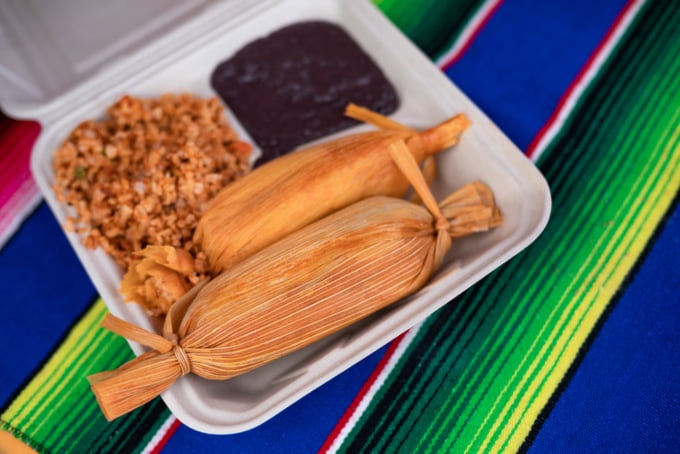 Photo by VDB Photos/Shutterstock
Originating first in Mexico, tamales are nowadays found all over Latin America as a common breakfast or late night snack. Usually wrapped in a corn husk or banana leaf, the filling is made of a corn-based dough that's steamed inside its wrapping. Often you'll find them also stuffed with various fillings in the middle such as meats, cheese or vegetables. It's the perfect food to grab on the go from a street vendor and store for eating later.
Torta Ahogada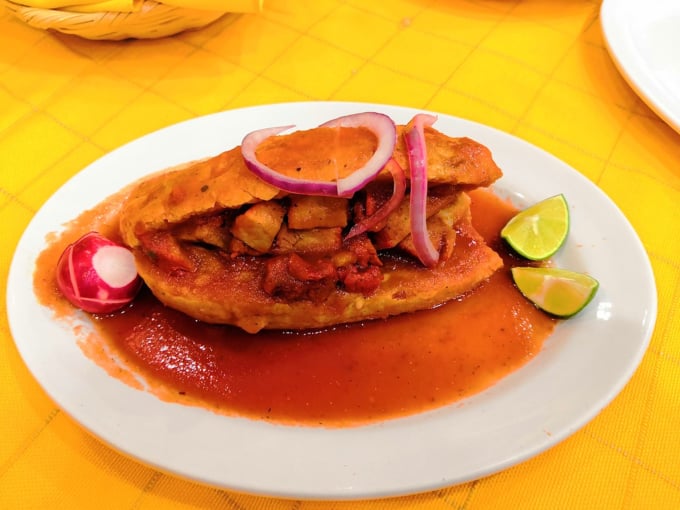 A kind of Mexican sandwich created in the city of Guadalajara, this torta is stuffed with a delicious filling of stewed pork before being drowned in a spicy tomato and chili sauce. The thick kind of bread used still leaves a little crunch to it even when submerged in liquid and drenching it in sauce just gives it so much more flavor. It's not the kind of thing you want to order on a date however, most people eat it with hands on the streets and as you might expect it can get a little messy.
Elotes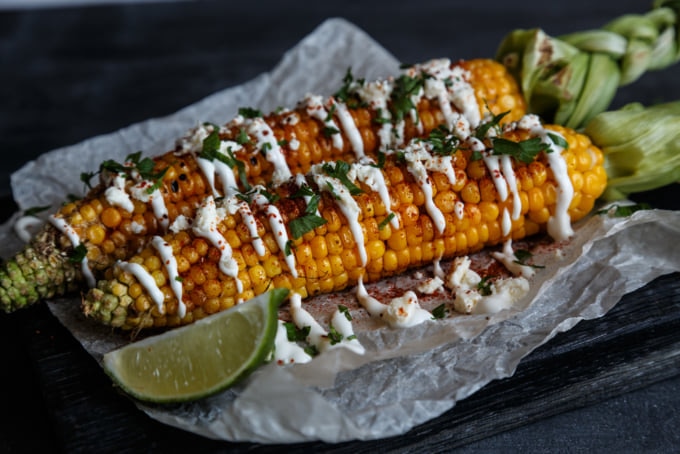 Photo by Konstantin Kopachinsky/Shutterstock
Grilled corn on the cob is ubiquitous pretty much everywhere around the world, but the version you'll find on the streets of Mexico takes it to another level. After grilling the corn, it's usually covered in chili powder, lime juice, crumbled cheese and mayonnaise. The kick of flavor turns a fairly ordinary food into something extraordinary, once you've tried it this way you won't want to go back to plain grilled corn again.
Barbacoa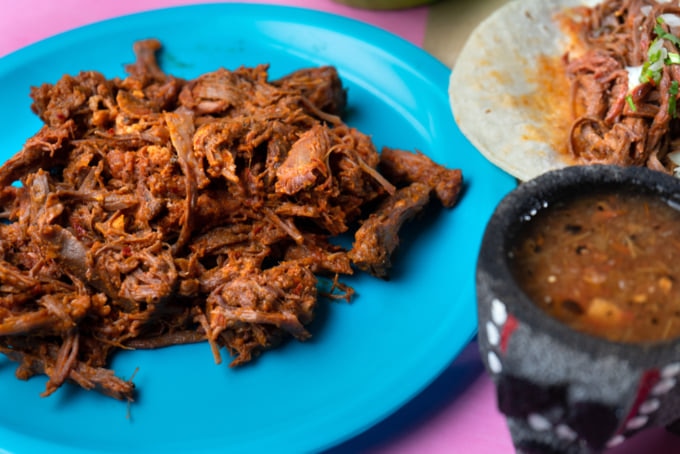 Photo by Playa del Carmen/Shutterstock
While it's now a distinctly Mexican food, the way of cooking barbacoa came from indigenous people in the Caribbean. Typically cooked with goat meat, often with the whole animal, it's slow-cooked in a dug-out hole in the ground that's covered with agave leaves. The fatty meat and strong flavor gives the meat the perfect flavor without the need for heavy seasoning, you'll often find it used as a filling for tacos accompanied with salsa and onions.
Marquesitas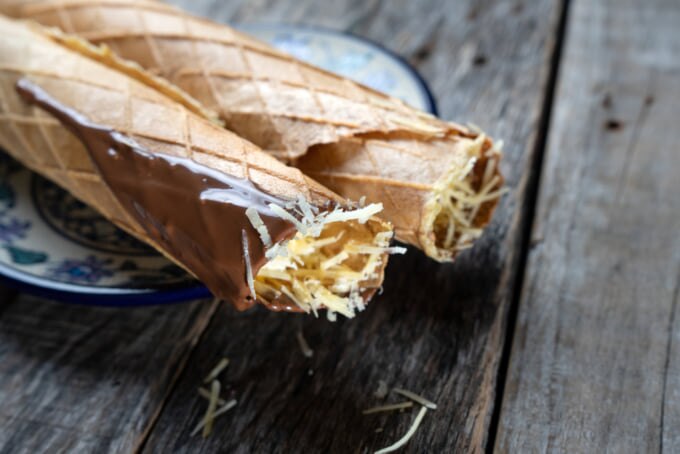 Photo by Playa del Carmen/Shutterstock
If you're feeling the needed for a sweet treat, after dining on street delights then make it a marquesita. For those visiting the Yucatan Peninsula you'll find them sold all over the streets there. It's basically a Mexican crepe, usually much crispier and filled with shredded cheese and sweet fillings like chocolate or peanut butter. While cheese and chocolate might seem like an off-putting combination, you really have to try it.
Conclusion
While street food is notorious for giving travelers bad stomachs and often interrupting their trip with bouts of embarrassing bowel movements, as long as you take care and make sure to visit places popular among locals, chances are you'll be fine. If you don't take the chance to try the street food in Mexico, you're missing out on some of the best food in the country.