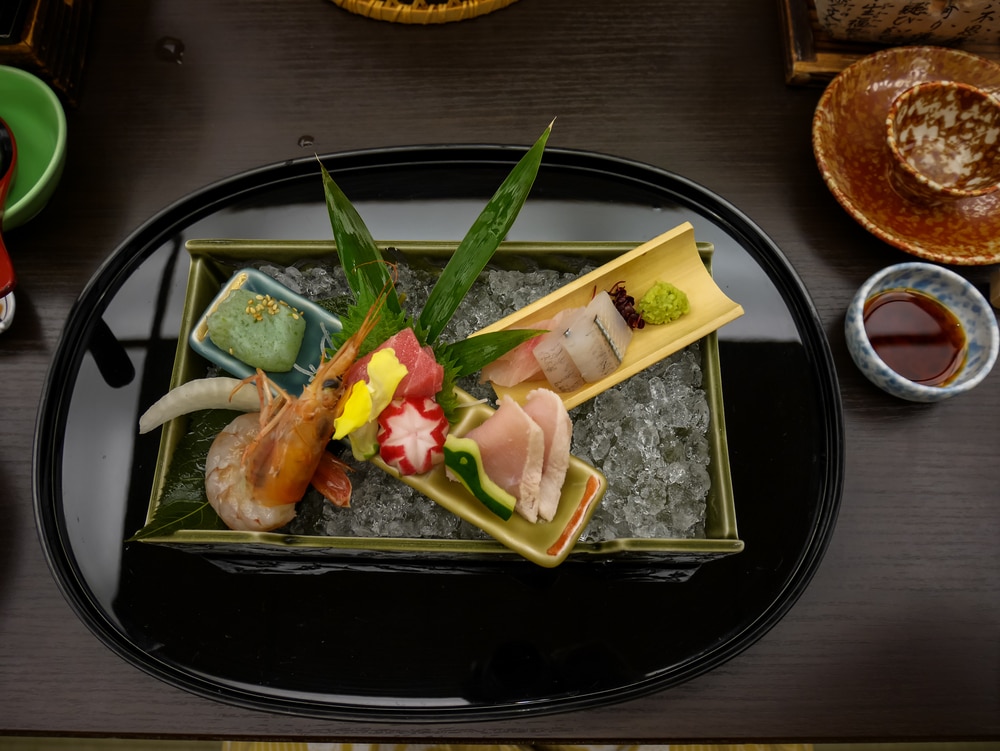 Photo by T Chareon/Shutterstock
5 Affordable Michelin-Starred Restaurants to Visit on Your Next Trip to Tokyo
Holding the rank of city with most Michelin-starred restaurants in the world, 230 to be specific, there is no shortage of excellent eating experiences to chose from in Japan's capital. However, sometimes it's not so much about wanting to eat at one of these establishments, than the exorbitant fees required to do so, that are preventing so many travelers from taking part in some of the most unforgettable dining experiences available in the world.

Luckily, among the multitude of Michelin star designated restaurants found in Tokyo, there are quite a few that offer not only absolutely delectable dishes, but also reasonable prices to match. Below is a list of five such restaurants offering some of the very best of popular Japanese cuisine.
table of contents
[x] close
5 Affordable Michelin-Starred Restaurants to Visit on Your Next Trip to Tokyo
Sushi: Kiraku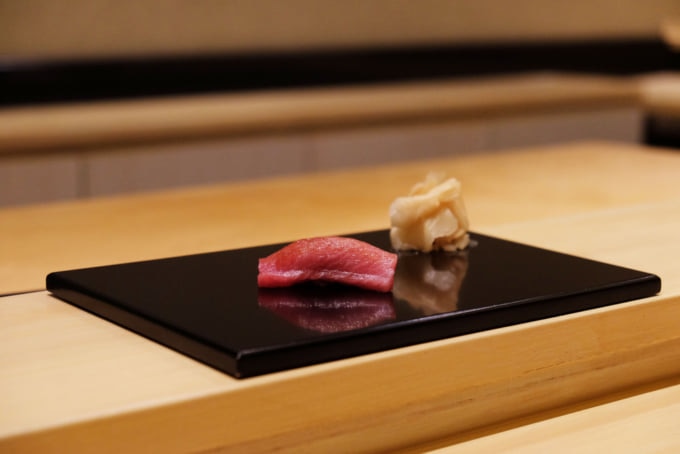 Photo by Wanvida Jiralertpaiboon/Shutterstock
Located in the Setagaya ward of Tokyo, this one-Michelin-star sushi restaurant founded in 1937 is the perfect place to quietly indulge in some of the most masterfully prepared sushi available in Japan's metropolis. Using only the freshest and most carefully selected ingredients, as well as traditional techniques that have been passed down for generations, you can rest assured that every bite you take here will be a true authentic experience. Don't forget to book well in advance as the restaurant only seats nine customers at a time. Lunch and dinner begin at ¥4500 (approx. 45 USD).
Address: 1 Chome-12-12 Kyodo, Setagaya City, Tokyo 156-0052
URL: https://edomaekiraku.gorp.jp/
Ramen: Japanese Soba Noodles Tsuta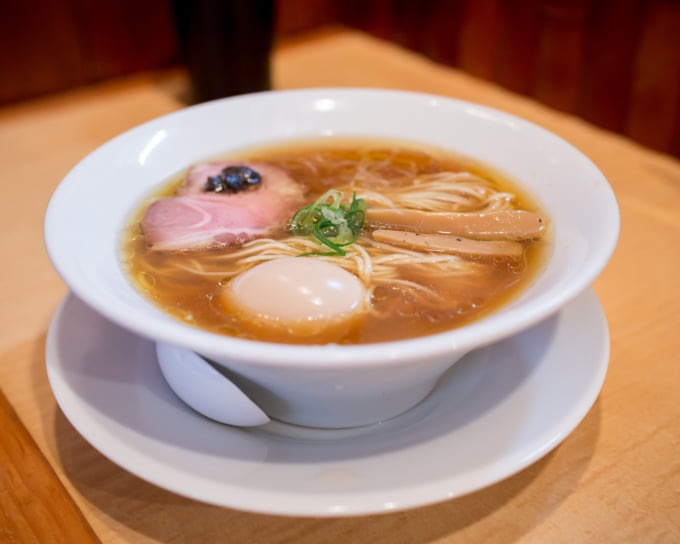 Photo by Andrzej Dziba/Shutterstock
The first ramen eatery to receive a Michelin star, Tsuta located in Tokyo's Toshima ward is the place to go for a bowl of ramen like you've never had before. Using only top-quality natural ingredients for the broth, alongside homemade, stone-milled whole-wheat noodles, it's no wonder the thoughtfully put together creations at this joint have customers willing to begin queuing for a slot during the day as early as 7:00 AM. The signature dish at Tsuta is the shoyu soba, made using a unique and delicious blend of matured soy sauce, dashi and black truffle oil. Prices range from ¥1000 (approx. 10 USD)-¥1500 (approx. 15 USD)

Address: 1 Chome-14-1 Sugamo, Toshima City, Tokyo 170-0002
URL: http://www.tsuta.com/
Tempura: Tempura Kondo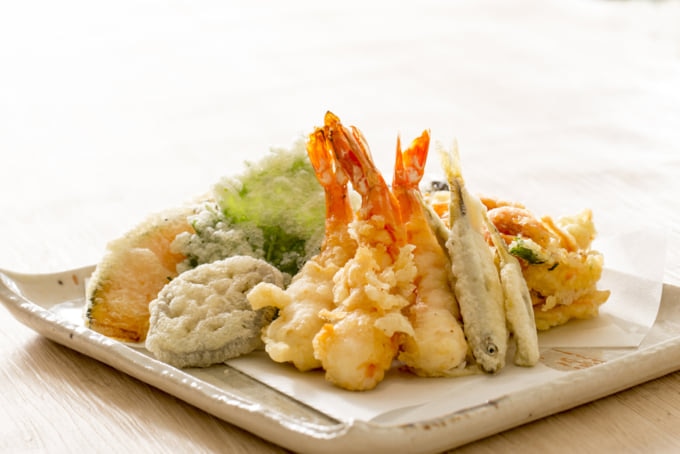 Located in Ginza, a posh, dining, shopping and entertainment district in Tokyo, this two-starred Michelin restaurant is renowned for its exquisite tempura made using only fresh, seasonal produce personally selected by the chef. Here, customers sit at counters where they can watch as these marvelous and delicate creations are brought to life. If you're planning a visit, be sure to make your reservation early as getting a space here can be near impossible otherwise. For reasonable prices, go for the lunch course which begins at around ¥7020 (70 USD).
Address: Sakaguchi Bldg 9F, Ginza, Chuo-ku, Tokyo 5-5-13
Soba: Tamawarai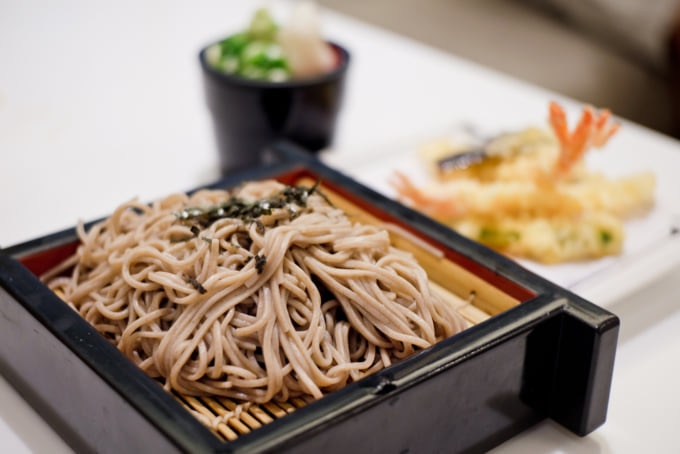 Photo by Nisachon Poompuang/Shutterstock
One of the best soba restaurants in Japan, Tamawarai, located in a nondescript little alley in the backstreets of Tokyo's bustling Shibuya ward is the place to go if you want to taste some proper farm to table, handmade, buckwheat noodles made using traditional preparation methods. Served either cold or sitting in a bowl of hot, delicious broth, you won't regret having to queue for this soba. It's unbelievably tasty and so carefully and thoughtfully prepared that it's earned the place a highly respectable Michelin star. Prices range from around ¥2000 (approx. 20 USD) - ¥4000 (approx. 40 USD) for lunch and ¥3000 (approx. 30 USD) - ¥10,000 (approx. 100 USD) for dinner.
Address: 5 Chome-23-3 Jingumae, Shibuya City, Tokyo 150-0001
Kaiseki: Kaiseki Ohara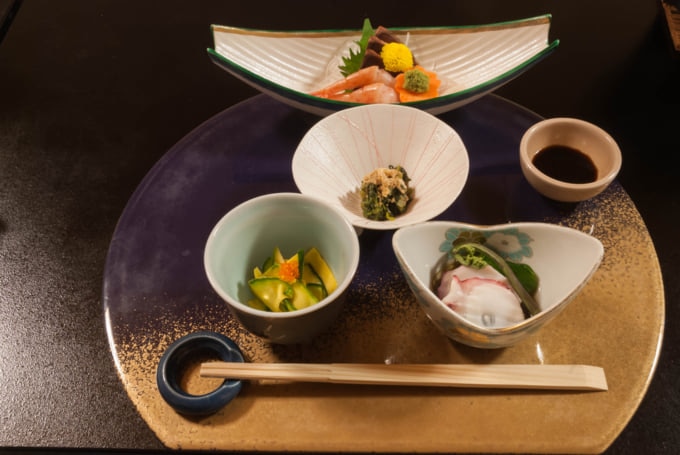 Photo by coffeehuman/Shutterstock
If you're looking to try some traditional Japanese haute cuisine then look no further than Kaiseki Ohara. Japan's kaiseki cuisine is renowned for its use of fresh, seasonal and regional produce, with an emphasis on beauty, balance, harmony and technique. Located in Shinjuku, one of Tokyo's biggest business, commerce and entertainment hubs, this cozy little establishment which currently holds one Michelin star offers a sophisticated and appetizing multi-course lunch beginning at ¥7000 (approx. 70 USD).
Address: Nakabayashi Bldg 2F, 1 Arakicho, Shinjuku-ku, Tokyo

URL: http://www.sugidaimon.com/oohara.html
Conclusion
Finding good food in Tokyo is never a challenge, the culinary scene is vast and pulsating with life. It's no wonder this city has come to be referred to as a mecca for food lovers. Whether you chose to splurge or eat cheap, there's something tasty to be had around almost every corner you turn. Even if you aren't able to get a spot at one of these Michelin star establishments, don't worry, as far as unforgettable food experiences go, Tokyo will still have you covered.