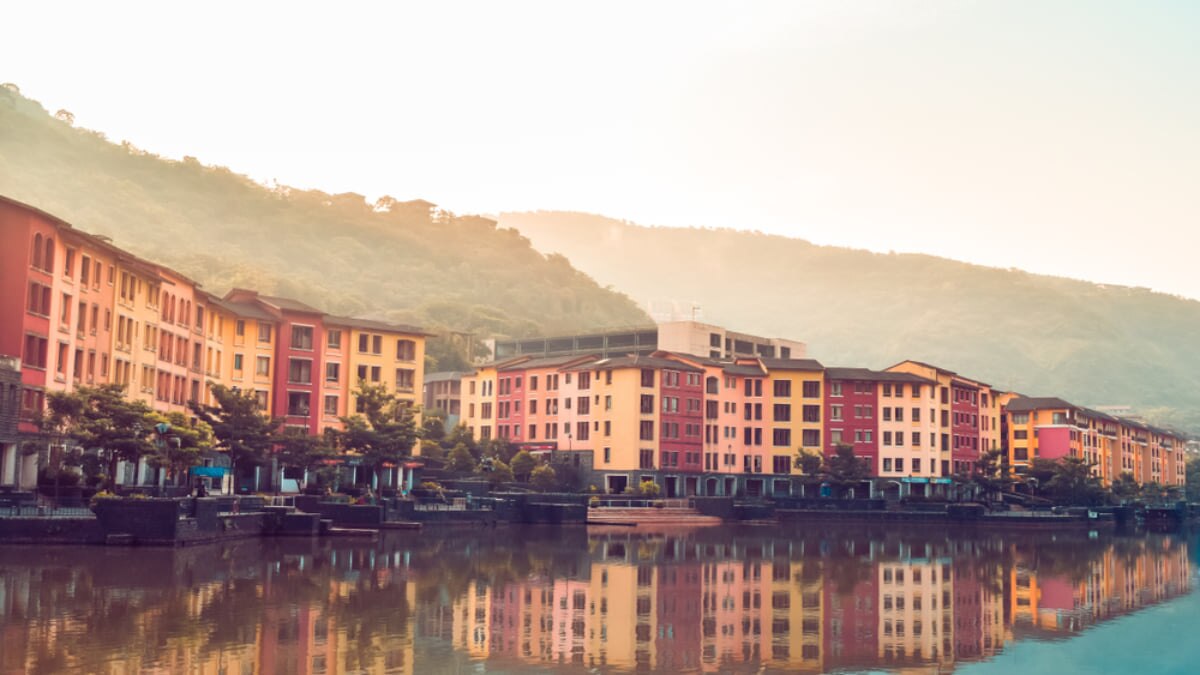 Photo by Varun.Gupta/Shutterstock
6 Awesome Day Trips You Should Take from Mumbai
As the financial capital of India, Mumbai is in a state of continuous motion, be it during the day or night. A city of visible extremes, where the rich and the poor live side-by-side, the city is also the hub of the Indian film industry, giving it a flashy personality very few metropolitan areas in the world can boast about.

However, Mumbai is also too crowded and claustrophobic. For those visiting this fascinating city, it helps to take a day trip away from the chaos to refresh the mind while indulging in some of the notable attractions nearby.
table of contents
[x] close
6 Awesome Day Trips You Should Take from Mumbai
Nashik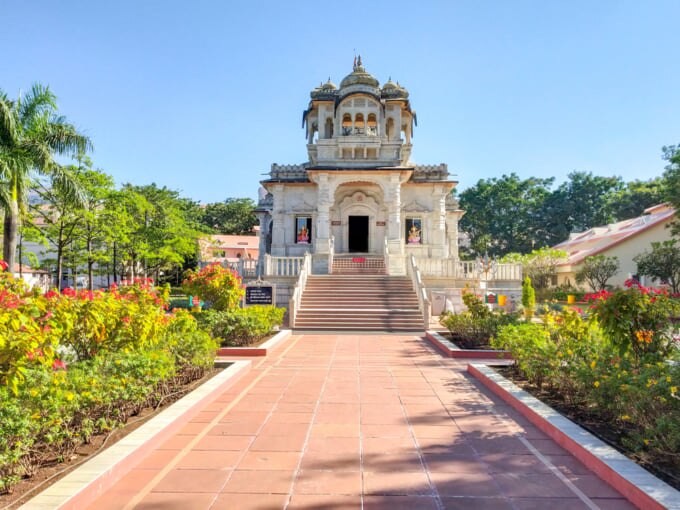 Photo by Vaishuren/Shutterstock
Although Nashik has been a prominent religious center for Hindus over centuries, it has taken a more contemporary persona over the last decade as India's leading wine destination. The drive to Nashik takes roughly three hours from Mumbai, which can be reduced to two hours should you choose to take one of the several trains that run this route daily. If wanting to go vineyard hopping, of which there are close to 30 with some offering tasting rooms, it is best to hire a car locally.

Sula, York, and Soma Vineyards are the easiest to reach and perfect to explore during a day trip. The vineyards, located next to each other, offer wine tasting with guided tours of their properties. Sula is the largest wine producer in the country and also hosts the annual music festival Sulafest on its grounds. There are stay options available in the region, in case you want to extend your holiday to discover more of Nashik's exclusivity.
Pawna Lake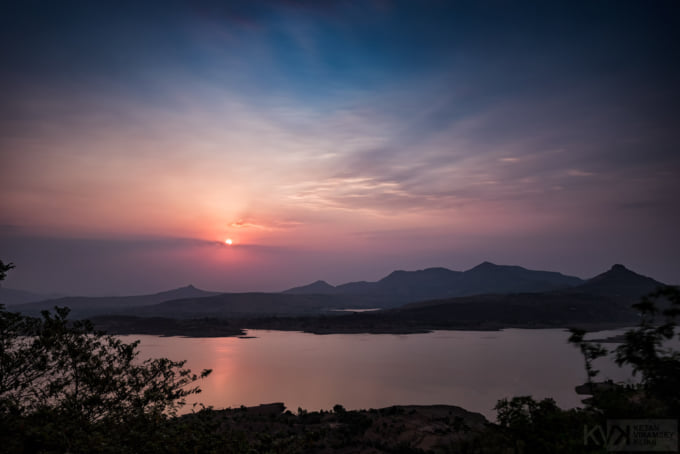 Photo by Ketan Vikamsey/Shutterstock
The easiest way to reach Pawna Lake is to take a train to Lonavala and then hire a taxi to this adjoining excursion. If in the mood for a road trip, it takes two and a half hours one way, but the drive from Mumbai is smooth and well-marked. Pawna Lake is an artificial lake that came into existence after the construction of the Pavana Dam in the mid-1970s. Recently, the lake has become a favorite day-trip and overnight destination with families and students.

Although it is not possible to go swimming in the lake, day-trippers can enjoy boating or have a picnic by the water. Those wanting to spend more time surrounded by lush landscapes can stay at one of the on-site camping grounds for a memorable night. For a more diverse trip, include a visit to the hilltop forts of Lohagarh or Tikona, both of which add a bit of ancient history and majestic panoramas to your day's itinerary.
Lavasa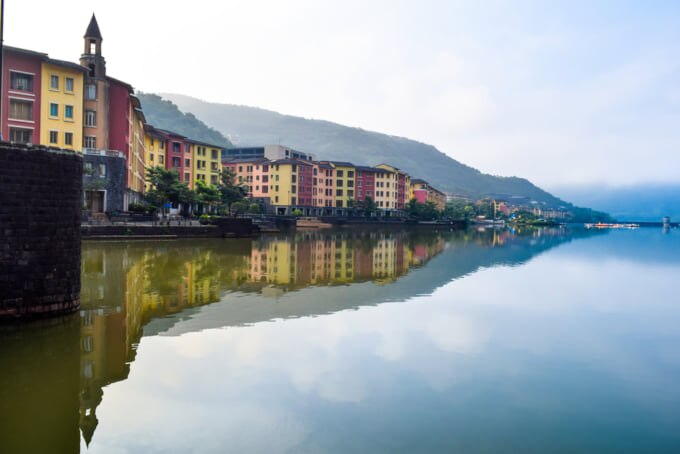 Photo by Varun.Gupta/Shutterstock
Whether you drive to Lavasa or take the train, it takes roughly three and a half hours to reach this planned city inspired by the Italian town of Portofino. The lakeside location of Lavasa makes it a lovely picturesque break. The city's promenade is idyllic for a romantic stroll or taking in some fresh mountain air while munching on comfort food available through roadside food stalls and restaurants.

The lake at Lavasa further offers visitors the opportunity to indulge in water sports like jet-skiing, boating, and kayaking. Whereas, adventure enthusiasts can hike the surrounding hills via the two-hour-long Lavasa Nature Trail for a thrilling time.
Alibaug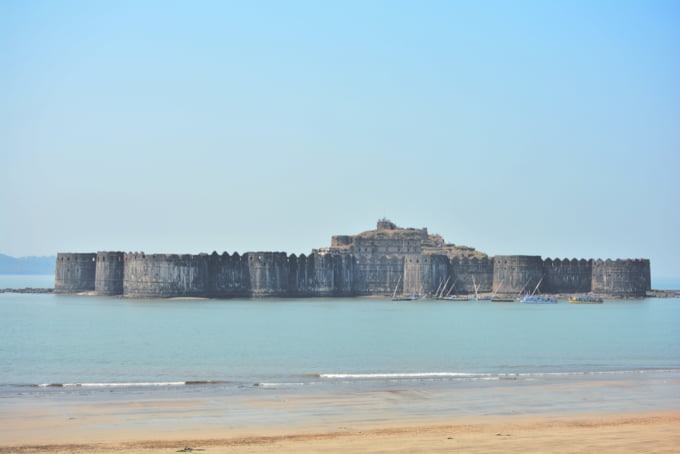 Photo by rohitnair.photos/Shutterstock
The charm of going to Alibaug is in the journey, particularly if you take the ferry or speedboat from Gateway of India in Mumbai to Mandwa. This mode of transport reduces the travel time from a couple of hours down to 40 minutes and is a more relaxing and straightforward way to reach this coastal town with a rustic appeal. Amongst the many attractions in Alibaug that sees locals come here daily are its beaches, Alibaug, Kihim, and Nagaon. Sandy and often alive with activities, visitors can ride ATVs, go horseback riding, or partake in various watersports at these sandy pieces of land.

Another popular tourist spot in Alibaug is the 300-year-old Kolaba Fort built by Shivaji Maharaj. The Fort is accessible on foot during low tide but requires a boat ride to reach when the water level rises. With a perfect mix of history and enchanting beachy vibes, Alibaug is one of the most fun day-trips to have from Mumbai.
Rajmachi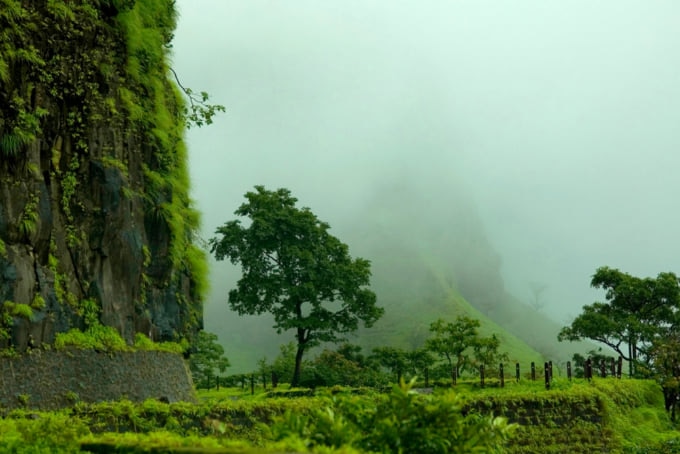 Photo by RealityImages/Shutterstock
An out-and-out adventure day trip, Rajmachi is at a distance of two hours from Mumbai. A mecca for hikers, it promises the most stunning views from the Sahyadri Range that is home to Rajmachi Fort, which comprises of the twin forts of Shrivardhan and Manaranjan.

The hike to the top and back can easily be completed in a day trip, provided you start your journey from Udhewadi Village. A slightly lengthier and tougher trail is possible from Lonavala, which takes close to four hours one-way as opposed to the one hour it takes to reach the top from the village.

Along the way, hikers are graced with astoundingly dramatic sights, gushing waterfalls, numerous viewpoints, and a few stops to rest, recuperate or buy snacks and hot tea. Time permitting, make sure to visit Kondana Caves in the vicinity, a collection of 1st-century Buddhist caves with intricate carvings and architecture, cut into massive rocks.
Matheran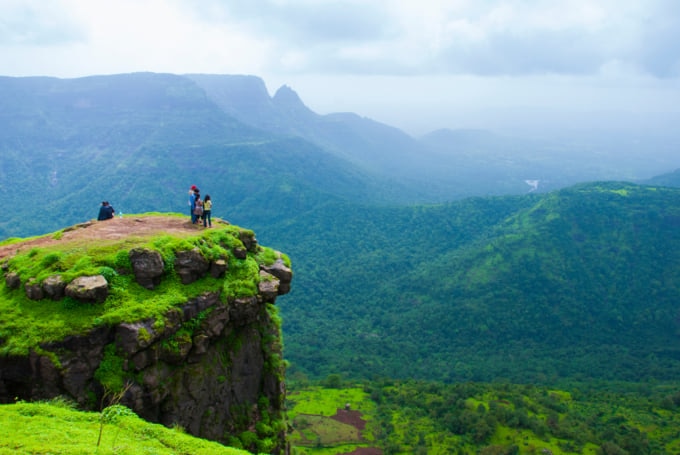 Photo by CRS PHOTO/Shutterstock
Matheran is pure bliss for anyone coming from Mumbai. This little hill station is an hour and a half away by road, or you can take the train to Neral, followed by a seat on the iconic toy train, if operational. As one of the few places in all of India that does not allow any motor vehicles, the air in Matheran is as fresh as it can get, with endless vistas making the day-trip here worth the time you spend getting here.

Once in Matheran, take a gentle hike to one of its several viewpoints, especially Panorama Point and Alexander Louisa Point. Echo Point is another much-visited location, partly due to the presence of Charlotte Lake close by, ideal as a family picnic spot. The colonial architecture amidst the green surroundings gives Matheran an individual personality, making it one of the most memorable day-trips to take from Mumbai.
Conclusion
Although there is so much to see within Mumbai, day trips are an excellent way to appreciate the many attractions on offer in the neighboring areas. Connectivity through the local train service and good roads makes leaving Mumbai behind for the day, provided you can escape the city traffic, an easy endeavor, and a much-needed respite. The trick is to start as early as possible, before the city wakes up, or for a more leisurely vacation, convert your holiday into a weekend getaway.