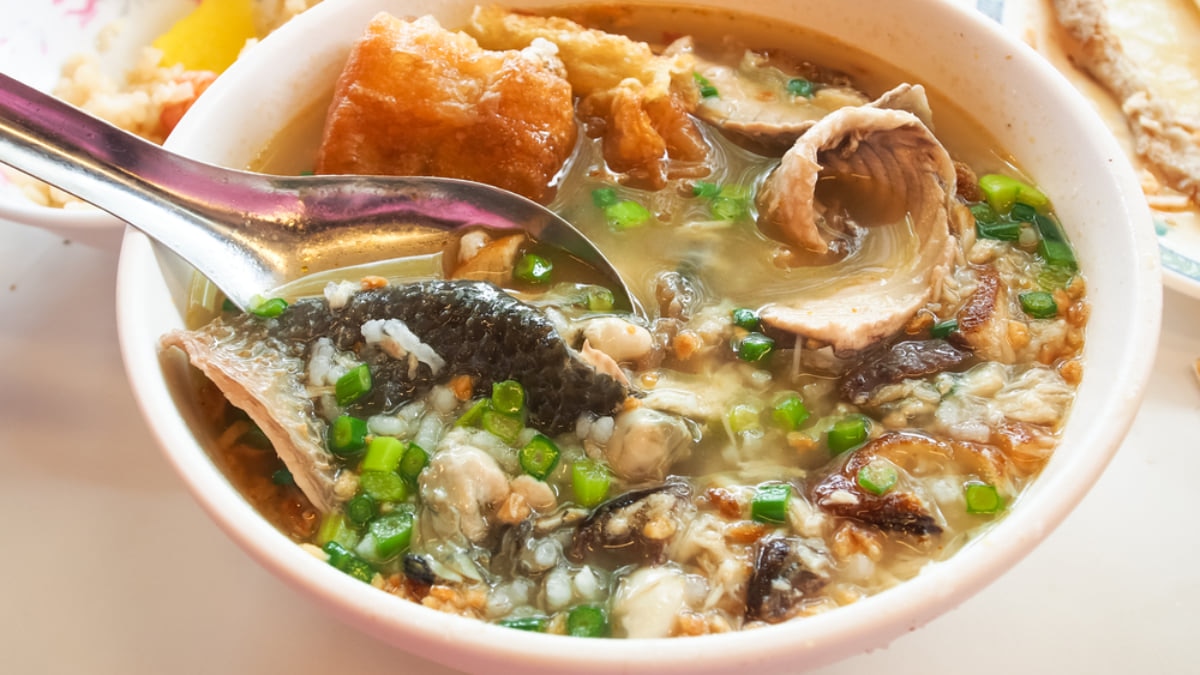 Photo by Carlos Huang/Shutterstock
5 Dishes You Need to Try in Tainan City, the Food Capital of Taiwan
The former capital of the island, Tainan is renowned by the Taiwanese for being home to some of the country's most famous foods. So much that people will often travel from the capital to Tainan, just to eat there. Apart from the classic Taiwanese dishes you'll find all around the island, Tainan has a few specialties, that shouldn't be missed out on when heading to the city.
table of contents
[x] close
5 Dishes You Need to Try in Tainan City, the Food Capital of Taiwan
Shrimp Rolls
With the city located next to the coast, it's no surprise the cuisine here is often more inclusive of seafood than in the capital. Shrimp rolls were first made by locals after a surplus from fishing, the shrimp are mixed with a few other ingredients and then deep fried until crispy.

Chou's Shrimp Rolls has been one of the city's leading restaurants for years and is a must-try for visitors coming to Tainan.
Beef Soup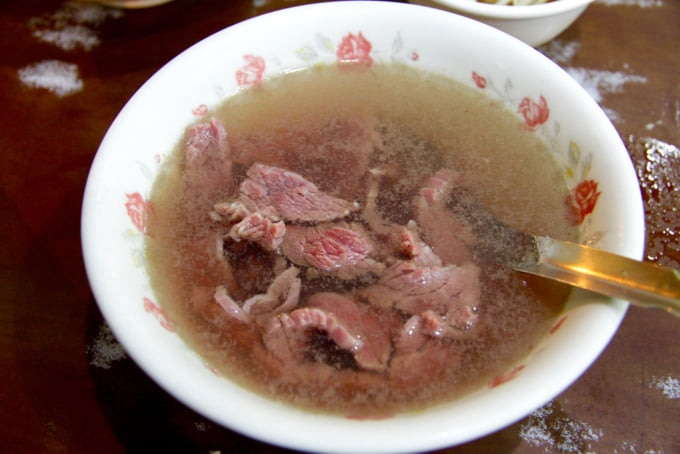 Compared to the famous Taiwanese beef noodle soup, plain beef soup might seem a little dull. On the contrary however, this perfectly flavored delicious bowl of soup is comforting and soul-filling. There's hardly any extra additions apart from the beef, to make the broth as beef-focused as possible.
Milkfish
Photo by chungphoto/Shutterstock
One of the most commonly eaten fish in the area around Tainan, you'll find restaurants specializing in milkfish dishes all over the city. Milkfish rice porridge is often eaten for breakfast by the locals and is a wonderful way to sample this seafood staple.
Coffin Bread
Photo by Carlos Huang/Shutterstock
A stranger addition to the culinary offerings of Tainan, coffin bread features a slice of thick bread, hollowed up and filled with a creamy chicken or seafood stew. It's then topped with another piece of bread, usually fried, to complete the 'coffin' look. Similar in some ways to San Francisco's clam chowder bread bowls, Tainan's coffin bread is much lighter and less filling, perfect for a snack before trying some of the city's other delights.
Danzai Noodles
Photo by Andy.LIU/Shutterstock
Often chosen as the dish to represent Tainan, danzai noodles are a warm comforting bowl of joy. A simple mix of oil noodles, lightly-flavored broth, minced meat, bean sprouts and topped with a shrimp, danzai noodles might be easy to make but are equally delicious and complex in flavor.
Conclusion
Apart from the famous dishes of Tainan, the city is a great place to try some of the other foods that are famous around the island. Head to Hua Yuan Night Market, one of the largest in Taiwan, to find a huge range of delicious street eats.