7 Incredible National Parks You Need to Visit in Thailand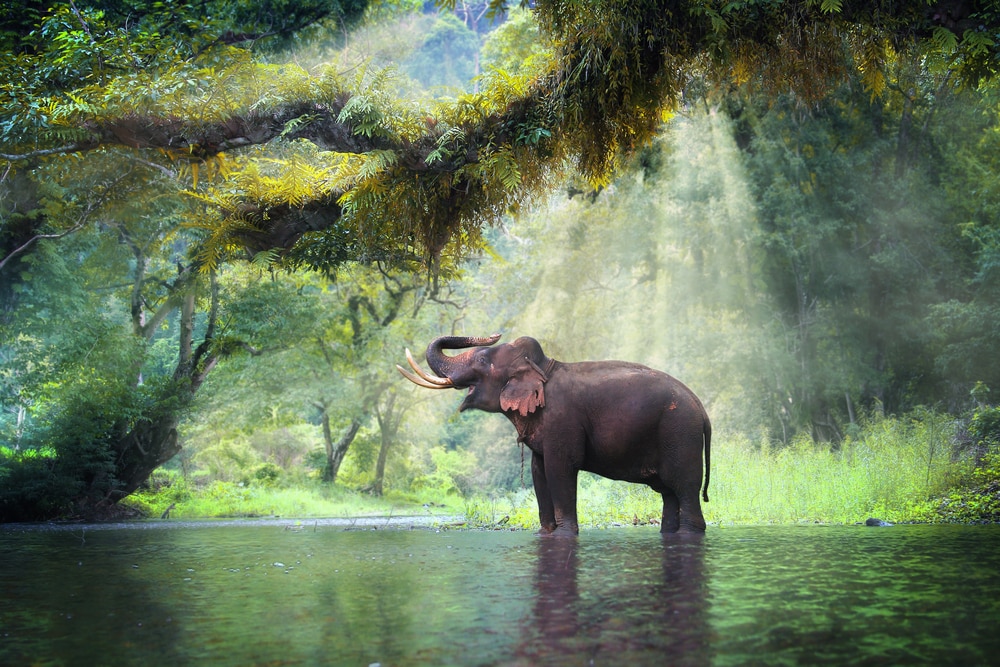 Photo by bundit jonwises/Shutterstock
With a total of almost 150 established national parks covering much of the Kingdom of Thailand, it's no wonder this fascinating country is home to some incredible scenery and wildlife. Although mostly known for its beautiful islands of paradise and vibrant coastal beach resorts, Thailand also features a number of dense jungles and mountain-scapes teeming with all kinds of exotic animals, perfect for taking a few days to adventure.
[x] close
7 Incredible National Parks You Need to Visit in Thailand:table of contents
Khao Yai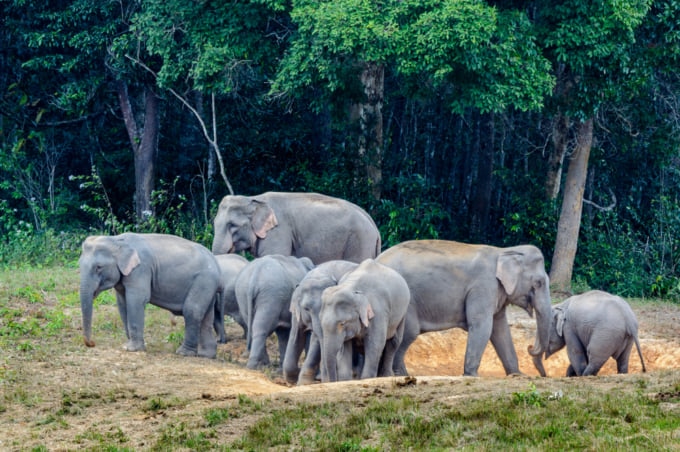 Photo by Narupon Nimpaiboon/Shutterstock
An easy side trip from the capital city of Bangkok, Khao Yai is a paradise of nature which sees far fewer visitors than it truly deserves. This UNESCO World Heritage Site is comprised of one of the few remaining monsoon forests in Asia. Inside the vast space of lush greenery you'll find a number of incredible hiking paths that take you past dense pockets of forest teeming with wildlife and beautiful waterfalls. It's the perfect spot to escape the cloying grasp of the Thai metropolis and embark on an adventure into the remarkable nature of Thailand's rain forests. The park takes about two hours to drive there from Bangkok and you'll find numerous jungle resorts and hostels to stay at around the area.
Phu Kradueng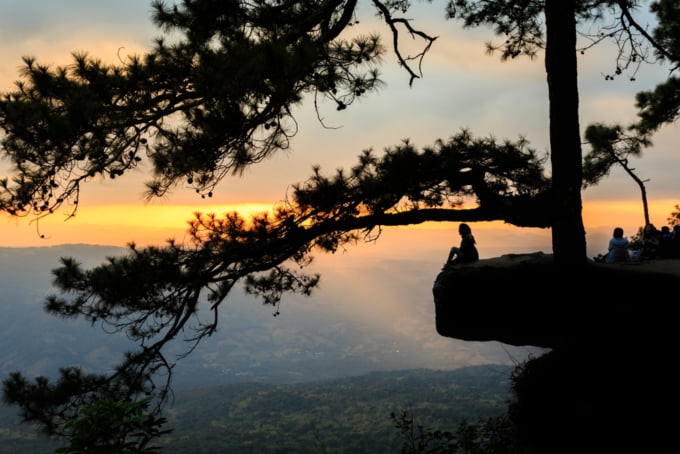 Photo by SUWIT NGAOKAEW/Shutterstock
Another exceptional example of why Thailand offers so much more than just its pristine beaches and crystal clear waters, Phu Kradueng is a national park in the North-east region of Isaan, that is ripe with breathtaking scenery and thick jungles teeming with exotic wildlife. Perfect for those looking for adventure and to immerse themselves into the arms of nature, Phu Kradueng rarely sees the blight of tourism, flying low under the radar for both visitors from abroad and native Thai people. The most famous spot in this park is the incredible view from Lom Sak Cliff, with stunning views all over the surrounding jungle.

With an average temperature of 15 degrees Celsius, it's a great spot to escape the hot, sticky weather that Thailand is notorious for. Note that the park is usually closed to tourists during the rainy season (June to September) as flash floods are common around the park in those months.
Thong Pha Phum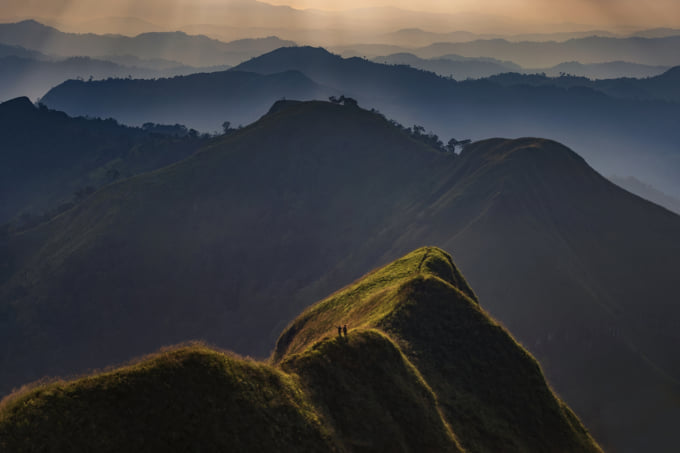 Home to some of the most incredible scenery in Thailand, this national park makes for a great side trip for anyone visiting the Kanchanaburi region, famous for its harrowing death railway. Thong Pha Phum has a number of beautiful hikes around its highest point of Khao Chang Phueak.

It's about a four hour drive from Bangkok, but is best to break up the journey with a visit to Kanchanaburi's famous spots.
Mu Koh Angthong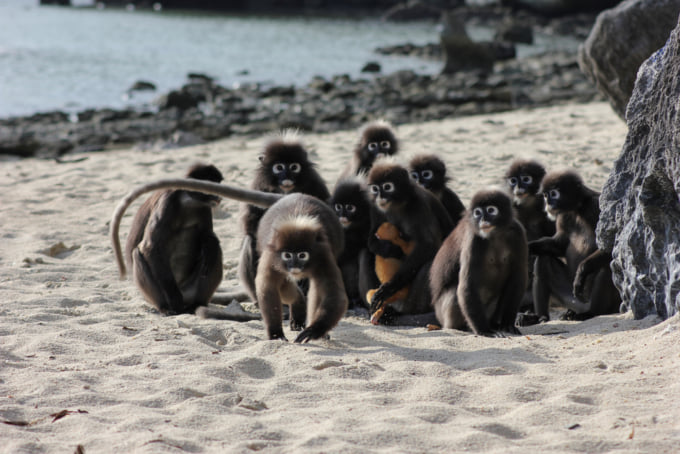 Photo by NeagoneFo/Shutterstock
A must-visit for anyone traveling to the popular nearby resort of Koh Samui, Mu Koh Angthong is a marine park spanning over around 40 small gems of islands. All are easily visited by 'speedboat safaris' which dart around the park. While you can't go wrong touring its beautiful beaches and picturesque islands, the real beauty here lies under its waters. Diving under the depths you'll discover a range of tropical fish and colorful coral, it's also a popular spot for seeing whale sharks and dolphins.
Khao Sam Roi Yot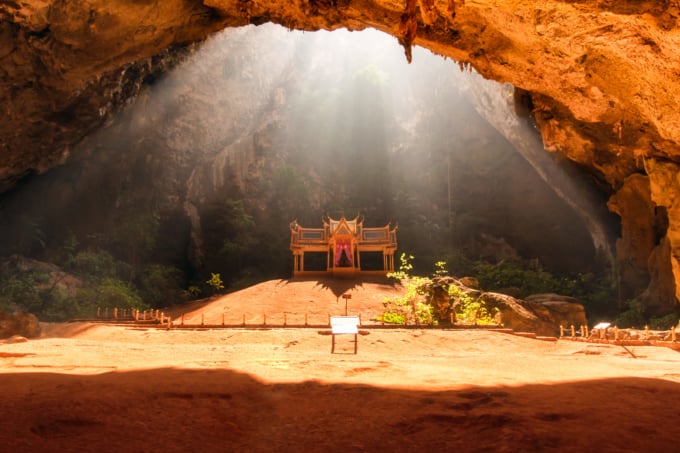 Photo by Southtownboy Studio/Shutterstock
This park not only offers some breathtaking mountain and coastal scenery but is also exceptionally rich in wildlife, home to a huge diversity of birds, mammals and even dolphins who frequent the coastline. Unmissable on a visit here is the Phraya Nakhon Cave and its royal pavilion built in the late 19th century for King Rama V. An opening in the rooftop of the cave shines sunlight down onto the pavilion, producing a mesmerizing picturesque scene, propelling it to become a popular photo spot in recent years, despite being a little difficult to reach.
Khao Sok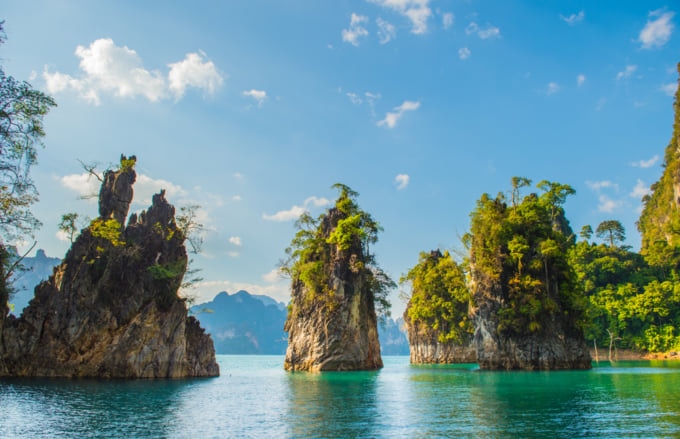 Photo by sornyster/Shutterstock
For those looking for a perfect mix of adventure and relaxation, Thailand's Khao Sok National Park offers all that and more. It's famous for the uniquely stunning karst rock formations and thick, dense jungle scenery that covers the park along with a man-made lake which hosts a number of floating bungalows where visitors can stay deep in the midst of nature. The park also hosts a hugely diverse range of wild animals including tigers, elephants, tapirs and many species of birds. It's also a popular spot for viewing the world's largest flower, rafflesia, which normally blooms there between December and March.
Doi Inthanon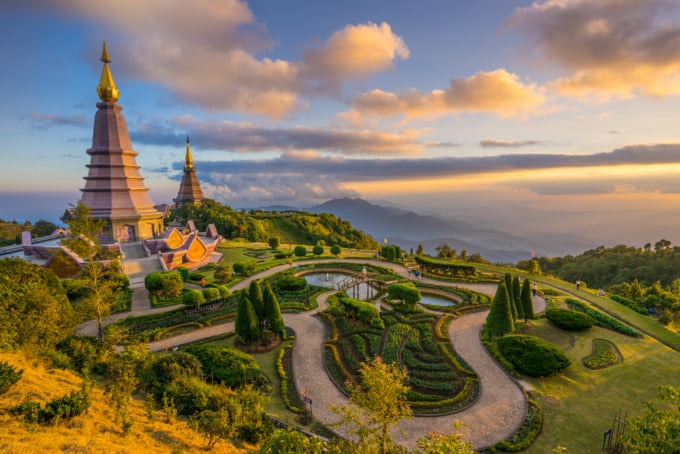 The home to the tallest mountain in the country, Doi Inthanon is often called the 'Roof of Thailand'. This mountainous region is actually linked to the Himalayas through a system of highlands and is often dubbed as the foothills of the Himalayas. Like its jagged big brother, Doi Inthanon is covered with incredible scenery and views all across the dramatic hilly landscape.
Conclusion
Hosting a plethora of incredible and exotic wildlife along with some of the most incredible jungles and scenery in South-east Asia, Thailand is highly underrated as an adventure getaway. Many of the parks are easily reachable and have been partly developed to be tourism-friendly, offering a number of jungle resorts and huts in the midst of the park for you to base your adventure from.