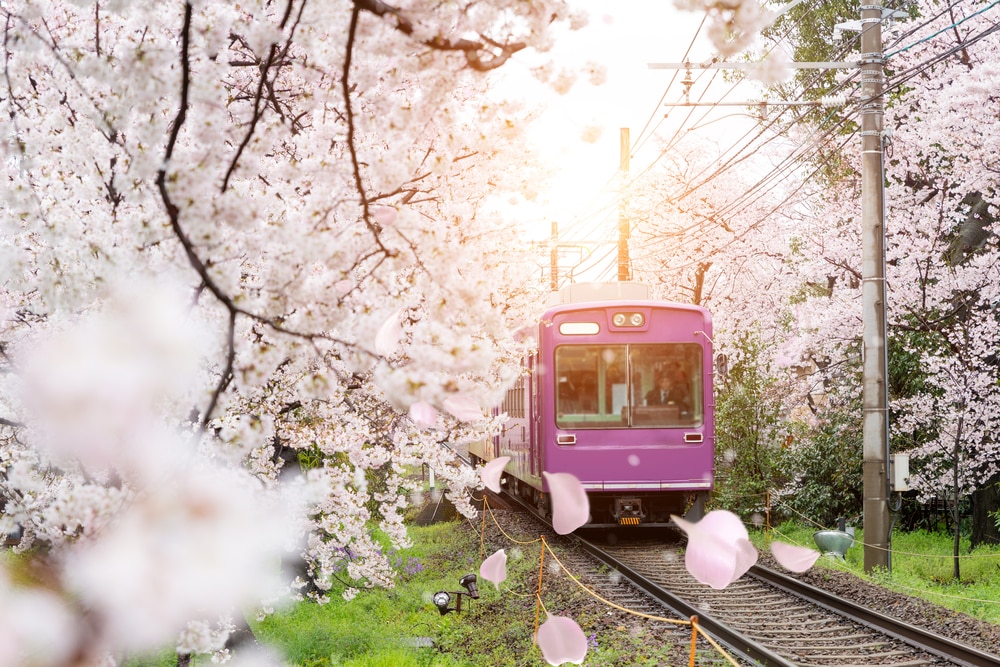 Photo by Travelerpix/Shutterstock
The Best Things to Do in Kyoto That Don't Involve Temples or Shrines
Kyoto is undoubtedly home to some of the most beautiful temples and shrines in the whole of Japan, but there's so much more to do in this beautiful city than just its religious sites. From exploring enchanted bamboo groves, to wandering through stunning traditional villas, there's plenty of things to do in the cultural heart of Japan. Here's some just of the fascinating places you can visit after you've had your fill of temples.
table of contents
[x] close
The Best Things to Do in Kyoto That Don't Involve Temples or Shrines
Visit the Money Park Iwatayama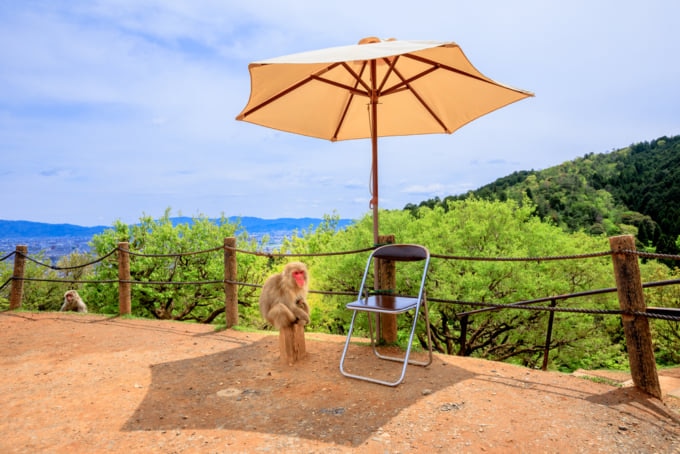 Photo by Benny Marty/Shutterstock
Located on Mt Arashiyama, this park is a wonderful place to take in some breathtaking views of Kyoto while also surrounded by a troop of playful, free-roaming Japanese macaques. While a steep, fifteen to twenty minute hike is required to get to this location, it's definitely worth it to be able to stand at the top and get some amazing shots of Kyoto from above, along with some cool shots of the monkeys as well.

If you want to experience feeding the monkeys yourself, food for this purpose is available on the premises for a small fee. Otherwise, you can just plan your visit to coincide with one of the official park feeding times which are quite entertaining in themselves.
Address: 61 Arashiyama Nakaoshitacho, Nishikyo Ward, Kyoto, 616-0004
URL:Website: www.kmpi.co.jp/english

Wander Around Okochi Sanso Villa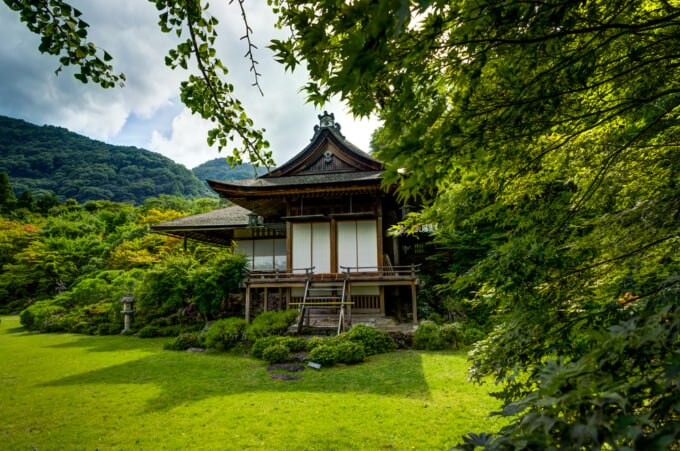 Photo by Mathias Berlin/Shutterstock
The former residence of the popular Japanese actor Okochi Denjiro (1898-1962), who spent three decades of his life carefully designing this stunning estate, the Okochi Sanso Villa is a must-see for anyone passing through Kyoto. Entrance costs ¥1000 for adults and ¥500 for children, but with that you are entitled to a delicious cup of matcha and a traditional Japanese sweet in the splendid tea house located on the grounds. As well as permission to wander through the beautiful and extensive Japanese gardens that quietly overlook the city.
URL: 8 Sagaogurayama Tabuchiyamacho, Ukyo Ward, Kyoto, 616-8394
Explore Gion District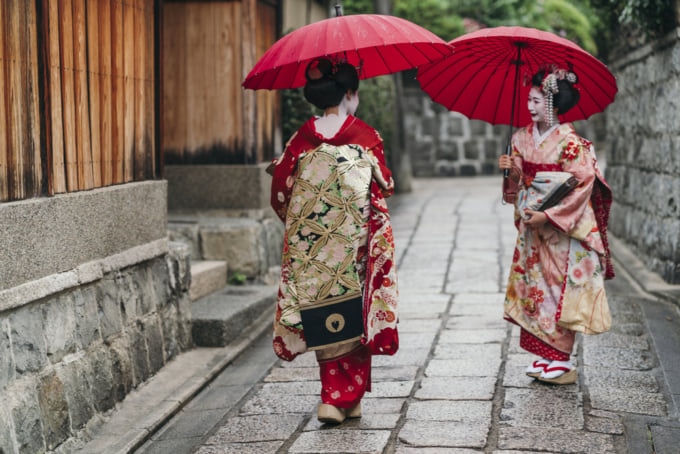 Photo by Juri Pozzi/Shutterstock
Also referred to as Geisha district, Gion is perhaps one of the most famous neighborhoods in Kyoto and the perfect place to immerse yourself in the rich history and traditions of Japan's former capital. Catch a glimpse of a geisha as she gracefully shuffles to and from appointments and soak in the old town atmosphere with its quaint cobblestone roads and beautiful traditional wooden townhouses. You'll also find a multitude of restaurants, bars and shops here too making Gion a must-visit location in this incredibly picturesque city.
Stroll Through Arashimaya Bamboo Grove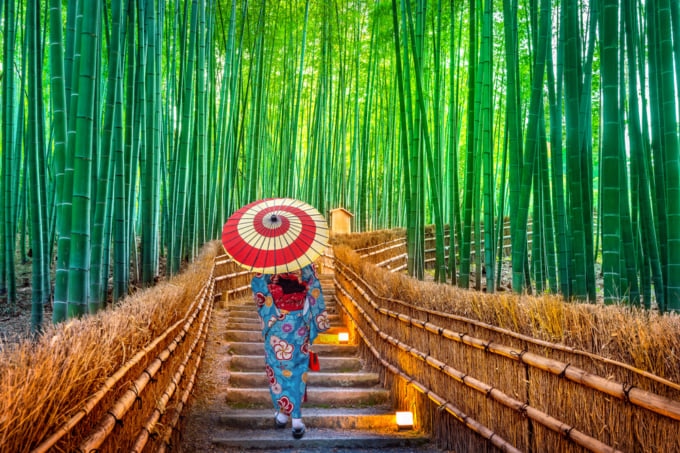 Photo by Guitar photographer/Shutterstock
Many describe the Arashimaya Bamboo Grove as other worldly and we'd have to agree. It's indeed incredibly beautiful and might we say, perfect for that Instagram photo. While most come for the temples, it's often Arashimaya that leaves the biggest impression on visitors and it's highly recommended to add to your Kyoto itinerary.

To avoid the crowds of tourists that flock here, try to plan your visit for an early morning on a weekday. However if you're unable to it's still well worth visiting as nothing beats seeing this magnificent bamboo grove with your own eyes.
Stop by Kyoto Tower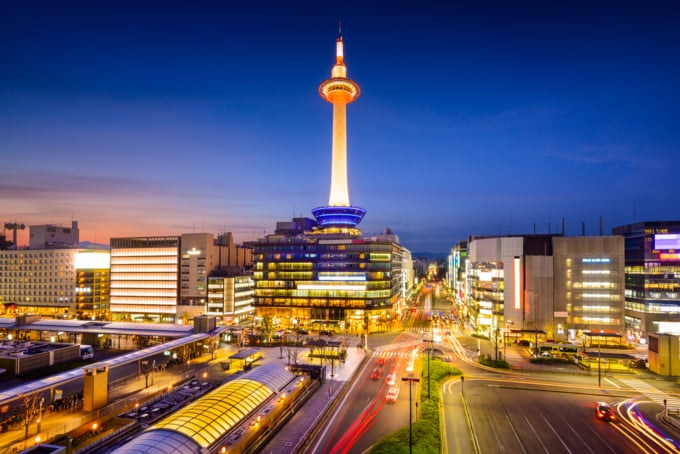 Photo by Sean Pavone/Shutterstock
Conveniently located just opposite Kyoto Station, this towering structure offers incredible 360 views of the city from an observation deck that stands 100 meters above the center. It's a great place to begin your journey, and get a good visual sense of the city you're about to explore. Within the same building you can also find a hotel, restaurants and shops where you can purchase souvenirs of Tawawa-chan, the official mascot of Kyoto Tower.
Address: 600-8216 Shichijo-sagaru Karasuma-dori,Shimogyo-ku,Kyoto city
URL: https://www.kyototower.net/en/
Shop at Nishiki Market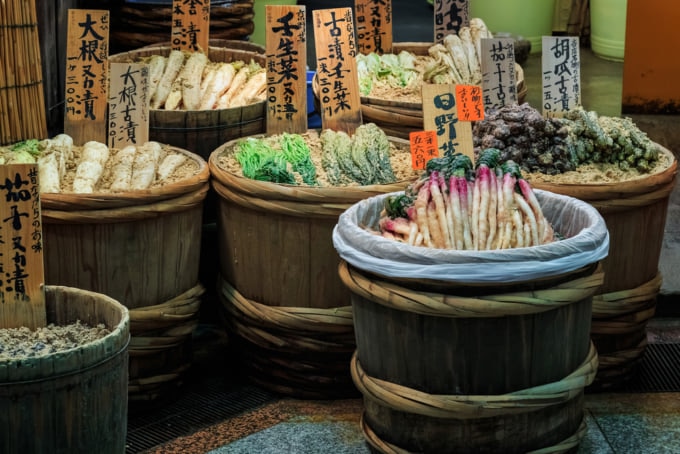 Photo by cowardlion/Shutterstock
Starting as a fish market almost four centuries ago, this traditional shopping street is a must-visit for anyone that wants to try local, fresh and traditional Japanese food. Here, the narrow streets are lined with vendors selling everything from pickles and dried fish to skewered octopus and tofu donuts. Admission is free, but be prepared for some big crowds as this market isn't only popular with tourists, but with the locals as well.
Address: Next to Shijō Street and Teramachi Street, Kyoto, Nakagyo Ward
Take a Day Trip to Nara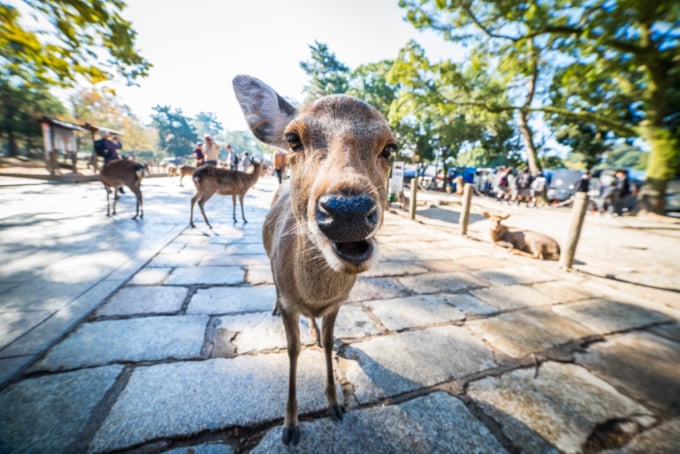 Photo by fumandre/Shutterstock
Getting to Nara from Kyoto takes just a little over half an hour by train, making it the perfect location for a day trip from Japan's old capital. There's so much to do in Nara, it was Japan's first permanent capital and like Kyoto, is home to some insanely beautiful temples, gardens and shrines. Some of which have been designated as UNESCO World Heritage Sites.

However, one particular highlight in Nara, that possibly draws in more visitors than anything else, are the deers. Considered sacred by the locals, they are allowed to roam freely through the city and can be found almost everywhere, bowing, or walking up to travelers expecting some treats in the form of deer wafers. Your reward for feeding them is that you get to pet them.
Conclusion
You will often see Kyoto listed as one of the world's most beautiful cities and after visiting you'll soon see why. To visit Kyoto is to step back in time, into a place where you can't help but be inspired by the beauty of nature, ancient temples and of traditional gardens and old towns. It's truly a place unlike any other, and a visit to some of these awesome places will help get you acquainted with this amazing city.