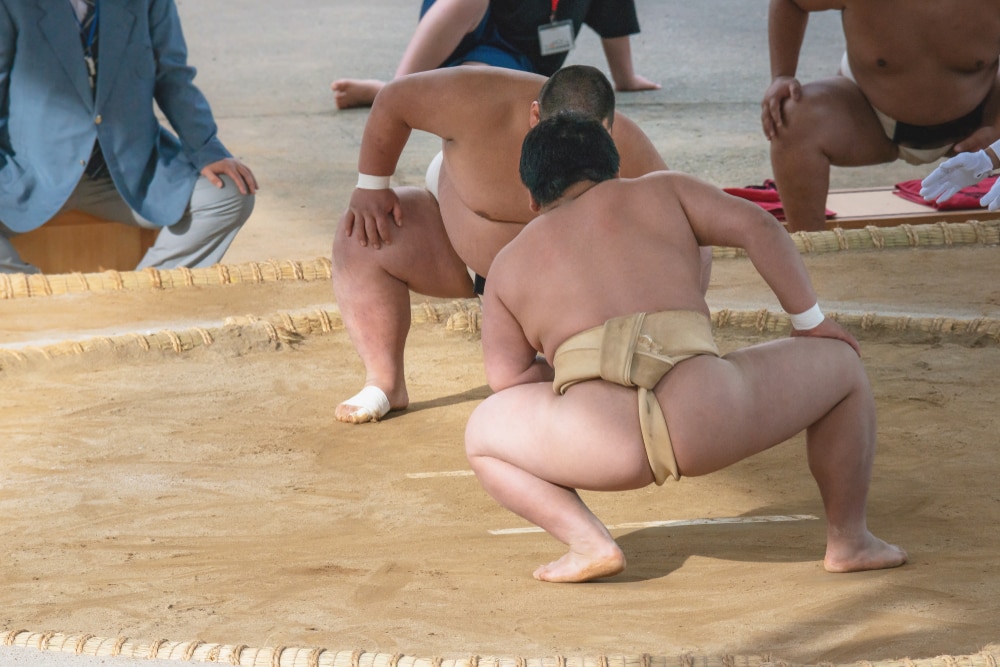 8 Unique Japanese Experiences You Need to Try When Visiting Tokyo
Tokyo is Japan's capital city and one of the busiest cities in the world. Popular for its unique mix of the traditional and modern, such as the impressive Meiji Shrine bordering the hip and trendy Harajuku and neon lights of Shibuya. In Tokyo, there's an endless list of recommended activities and plenty of opportunities for photography around the city. However many of the best experiences in Tokyo are those that aren't just captured in photos but in long-lasting memories you can fondly look back on. These are some of the experiences that you can't leave Tokyo without taking part in.
table of contents
[x] close
8 Unique Japanese Experiences You Need to Try When Visiting Tokyo
Sing Your Heart Out at Karaoke
Photo by Princess_Anmitsu/Shutterstock
You've not truly experienced karaoke until you've tried it in Japan, the birthplace of the karaoke machine. In most places around the world, karaoke is only seen in bars where just people with buckets of self-confidence are brave enough to perform in front of the willing and unwilling spectators. In Tokyo, karaoke is a huge business with many competing karaoke shops sprinkled around the busy entertainment districts of Tokyo, frequently visited by both the young and old.

Karaoke may just be the epitome of modern Japanese technology and convenience. With many establishments open for 24 hours it's easy to see why Tokyo is a city that never sleeps. Once you go through reception, you'll be assigned a private room (known as a karaoke box), where you can use touch panels to put in your Japanese, English, Chinese or Korean songs or order food and drinks.
Stay at a Capsule Hotel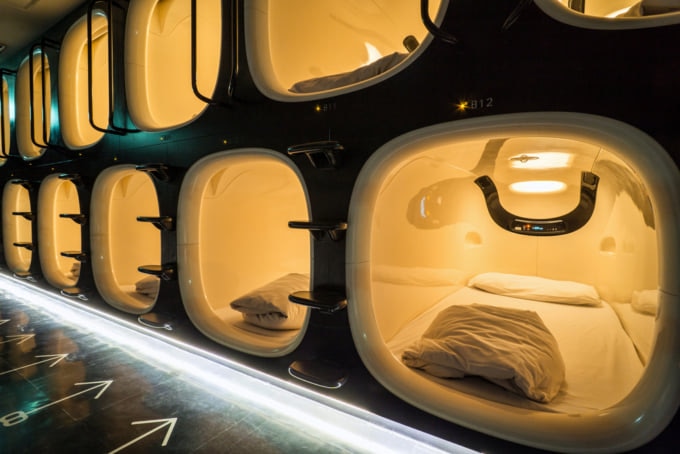 Like many other major cities, Tokyo is a densely packed city where buildings shoot up rather than spread outwards. Hearing the word capsule hotel, you might imagine a sci-fi spaceship-style room, however when you see a Japanese capsule hotel, you'll notice how a claustrophobic nightmare turns into an efficient way to build a hotel where abundant space is not available.

The capsule can look like tubes or just slightly larger than an MRI machine and encapsulates the bare minimum of what you would need in a hotel: a few outlets, a TV, and a bed. Just make sure you take some ear plugs in case your neighbor snores.

Get a Taste of the Rich Life at a Maid Cafe
The otaku culture of Japan and specifically Tokyo have brought anime fans' fetishes to life: cute girls dressed up in maid costumes. Maid cafes became more well-known in the early 2000's because of the explosion of popularity in otaku culture, those borderline obsessed with anime and its related media. Japanese men were the targeted main clientele for maid cafes, wanting to escape from the stress of work and relive their inner fantasies, but overseas anime fans quickly discovered the quirky cafes increasing their popularity. Nowadays maid cafes are not just for the 'otaku' among us however, it's become an essential part of touring Tokyo, a brilliant way to see the stranger and unique side of what the city has to offer.
Drink With the Locals at an Izakaya
An izakaya is a cozy Japanese-style pub and you'll find them all over the country from lively business districts to nondescript country roads. Usually family-run, izakayas serve delicious home-style food that pairs perfectly with beer and of course, sake (Japanese rice wine). The Japanese love to drink and have a good time and visiting one of these traditional bars is the perfect window into this fascinating culture. Some places don't speak much English or have an English menu but if you're feeling adventurous just point and hope. It's a great place to interact with local Japanese people as you all relax after the tires of travel.
Dress Up in a Traditional Kimono in Asakusa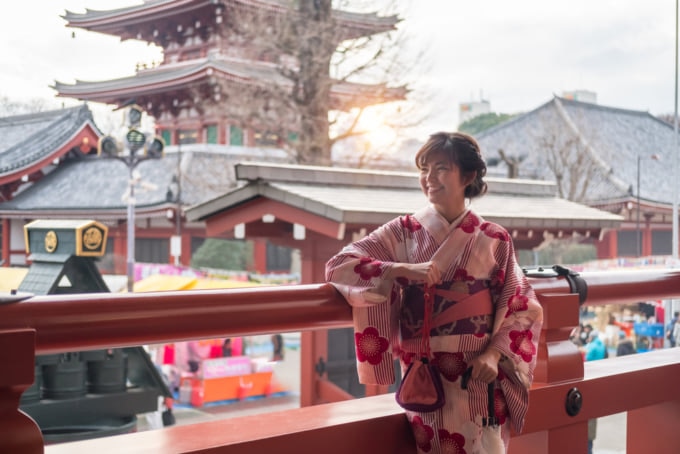 Photo by Natee Meepian/Shutterstock
Asakusa in the eastern part of Tokyo is in an area where many of Tokyo's oldest buildings have survived both time and war. One of the most famous being Senso-ji Temple, which is renowned for the Kaminari-mon, or Thunder Gate, a giant lantern that hovers over the entrance to the temple. Inside, you can wander through countless food stalls and try your luck at Japanese fortune-telling by picking out an omikuji, or a Japanese-style fortune. Complete the experience by finding a kimono rental shop in the area, of which there are plenty and go for a walk around the area fully dressed in traditional Japanese garb for the day. This is great for men and women, so rent a kimono and enjoy the full Japanese cultural experience!
Get Dazzled at the Robot Restaurant
Shiny costumes, neon lights, and robots. Nothing says Japan quite like Shinjuku's iconic Robot Restaurant. This attraction is a one-of-a-kind experience which you probably won't find anywhere else on the world. Located in the lively nightlife area of Kabukicho, once you take one step inside, you might forget what time period or what planet you're on. What you get when you go there is less a restaurant experience and more a 90-minute dance spectacle by professional performers, who've been running this restaurant for years, so it might be best to eat before you go to fully enjoy the show!
Watch Sumo Practice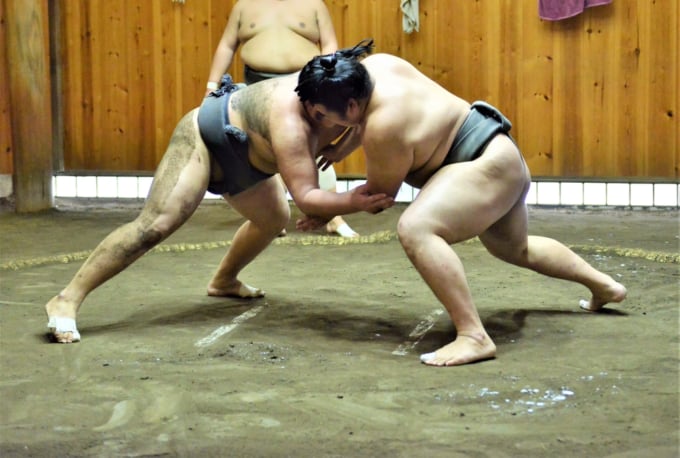 Photo by Dr. Gilad Fiskus/Shutterstock
Sumo wrestling is a highly regarded sport in Japan, usually for the elite or rich to enjoy, with sumo wrestlers gaining tons of fame and status with their every win. This national pastime, which is typically pricey to view in a stadium such as the Ryogoku Kokugikan, is actually view-able during practice sessions, which is highly recommended. It's hard to describe what it's actually like seeing sumo wrestlers in person, especially getting to see their rigorous practice bouts and the rituals that they have to follow. You'll have to pay a little fee, but it's well worth it, this is definitely an experience worth trying and one that you won't soon forget.
Check Out the Fish Market in Toyosu
Originally located in the historic Tsukiji Market, Japan's biggest fish market has since moved to an even bigger, more sterile environment in Toyosu. The fish market has a history of providing fish to the imperial family of Japan who lives on the grounds where Edo Castle used to stand. Edo Castle has since turned into the Tokyo Imperial Palace of today, and Tsukiji Fish Market is now Toyosu Fish Market.

Famous for its tuna-cutting spectacles and auctions for fishermen at the crack of dawn, foreign tourists can get a free glimpse at what it's like to be a fishermen or chef and marvel at the fresh catches of the day to take back to your seafood restaurant. There are also restaurants nearby which serve up the tasty fish you'll find fresh out of the sea or ocean, so come prepared for both a show and a meal!

Conclusion
With one of the world's most unique and incredible cultures, there's an endless list of experiences to try out in Tokyo. Make sure to plan well in advance of your trip and line up as many new activities you can try as possible, it'll make the holiday that much more memorable.