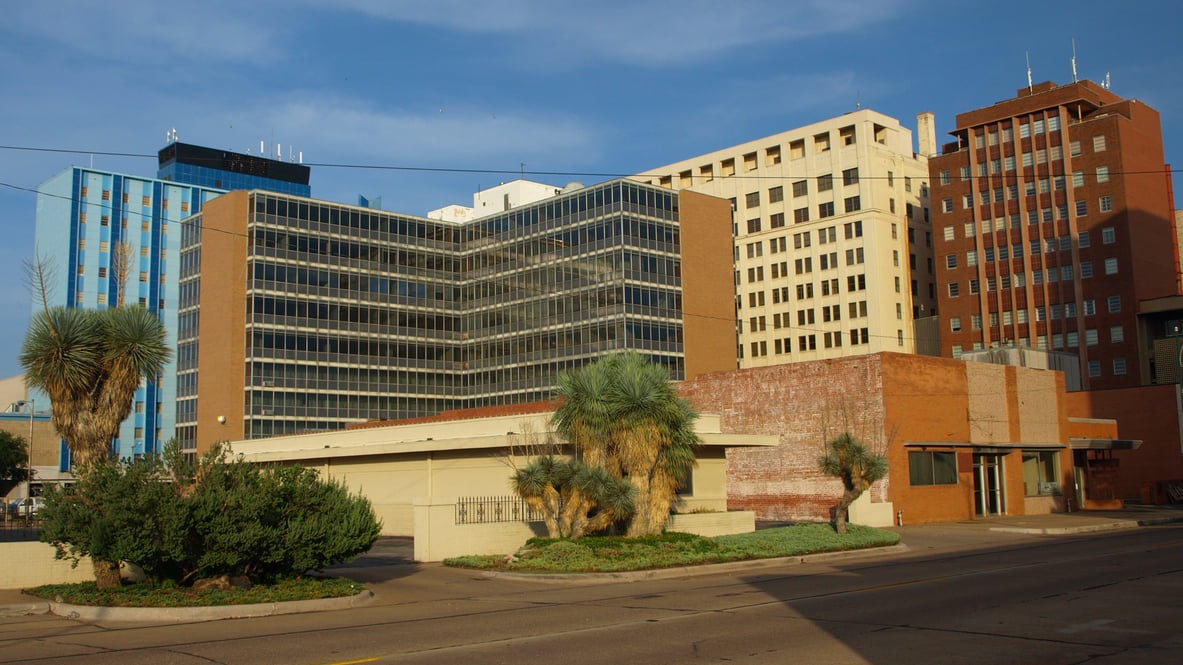 Wichita Falls:The Ultimate Family Holiday Destination
Wichita Falls is a city in the northern part of Texas. It is renowned for its history as a stomping ground for cattle since the 1800s. Presently, Wichita Falls attracts sightseeing visitors with its 'Worlds Littlest Skyscraper,' agricultural farms, fascinating wrestling museums and scenic parks. Wichita Falls is also home to Lucy park playgrounds, a human-made waterfall, and the bend of Wichita river, all which will make your sightseeing trip an extraordinary one.
table of contents
[x] close
Wichita Falls:The Ultimate Family Holiday Destination
1. River Bend Nature Center
River Bend Nature Center in Wichita Falls is the most famous place with an incredible natural conservation. Sightseeing this area will expose you to the importance of conserving the environment through a well-balanced ecosystem. At the center, you will encounter rare butterfly species, birds, rabbits, prairie dogs and countless plant species. The well-designed gardens also hold groundhogs and tortoises. You will have a rare experience to enjoy a splendid landscape of the rolling plains that lead down to a river. There are unique learning programs for kids, making it even more interesting for family sightseeing. The center is open throughout the year. There is a unique play area for kids for when the weather is not so favorable.
Name:River Bend Nature Center
Address:2200 3rd St, Wichita Falls, TX
Related Site:https://riverbendnaturecenter.org/
2. The Falls in Lucy Park
Taking a walk through a huge park feels tireless as there are a lot of exciting things to have a look at. This area in Wichita Falls has a beautiful scenery that is breathtaking. The falls are located within a park. You will therefore have a vast area to explore. Going for sightseeing in this place puts you closer to nature due to the evergreen habitat with various types of plants and birdlife. A photo at the falls will most probably be the most memorable you will take in Wichita Falls. We recommend that you take a photo with the background being the falls as the water rolls down, it makes rainbow colors. If you are staying at a hotel near the falls, hiking or taking a jog around the park will spice up your enjoyment especially during the cold weather season.
Name:The Falls in Lucy Park
Address:100 Sunset Dr, Wichita Falls, TX
Related Site:http://www.wichitafallstx.gov/69/Lucy-Park
3. Museum of North Texas History
This museum in Wichita Falls is free to view and has essential historical items displayed attractively in different rooms. The first room is the Native Americans room which has pottery, tools, arrowheads, a scale of a replica of a tepee dress, and weapons which belonged to the Comanche chiefs. The next room displays the major industrial activities of gas and oil in North Texas which include a video of the drilling process and a full-scale model of an entire drilling operation including the attire put on during this process. The third room is fully occupied by the Bill English Military collection showing the artifacts of Civil war. The other rooms include the medical room, heritage hall and Mary Thomas doll and Toy collection.
Name:Museum of North Texas History
Address:720 Indiana Ave, Wichita Falls, TX
Related Site:https://www.museumofnorthtexashistory.org/
4. The Wichita Theatre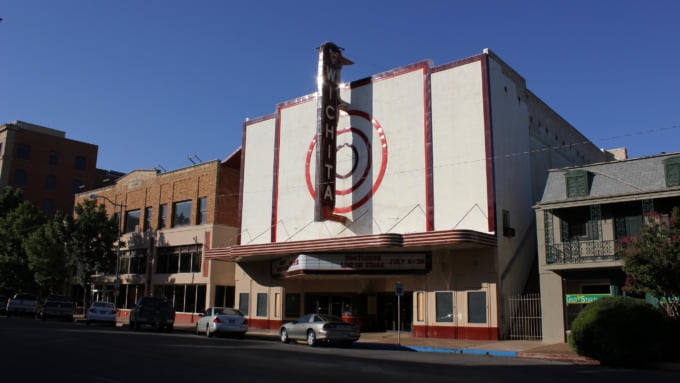 The Wichita Theatre is a place to get the best entertainment on live performances when in Wichita Falls. It has housed world-class auditions, Mariachi live bands, various current and old movies, live music shows and world-class events such as the Grammy awards. Also, kid events and films are available on demand. The Theatre has comfortable and clean seats with ample space. Other activities are games which match ages and variety. You will have a lot of fun and entertaining activities to choose from- all you just need is to pick your preference. The Wichita Theatre is open from Tuesday to Sunday from 11 am to 5 pm and remains closed on Monday and Sunday.
Name:The Wichita Theatre
Address:919 Indiana Ave, Wichita Falls, TX
Related Site:http://www.wichitatheatre.com/
5. Professional Wrestling Hall of Fame and Museum
If wrestling is your favorite type of sport, then you can catch the thrilling action from international legends in this place in Wichita Falls. At the museum, you can enjoy professional wrestling from famous and upcoming wrestlers coupled with other fun-filled events. If there are no matches, the wrestling exhibitions will take you take you through the history of wrestling since 2002. The museum is open all days except Sundays, but you need to confirm the opening hours beforehand. For kids, there is an interactive area specifically designed for them.
Name:Professional Wrestling Hall of Fame and Museum
Address:712 8th Street, Wichita Falls, TX
Related Site:http://pro-wrestling-hall-of-fame-museum.business.site/
6. World's littlest Skyscraper
World's Littlest Skyscraper in Wichita falls stands out as a unique attraction due to the items displayed- they are the core of the culture of Wichita Falls. When you go sightseeing, you will find collections starting from slightly used furniture, artwork, and any other home souvenir item. When sightseeing, you can also buy some of the accessories. You will also enjoy mind-blowing live events from magicians such as Ron Wilson. Remember to make reservations early when if you would like to attend an event since the performance room only carries 20 individuals at a go.
Name:World's littlest Skyscraper
Address:701 La Salle Street, Wichita Falls, TX
Related Site:http://www.wichitafallstx.gov/DocumentCenter/View/19745
7. Castaway Cove Waterpark
Castaway Cove Waterpark in Wichita Falls is an ultimate fun paradise. It is 100 percent full of family and children activities such sliding through dark tunnels containing water, volleyball, crossing over pool and basketball. The waterslides are made for everyone's comfort, from the wavy pools to the lazy rivers. They also have areas dedicated to teens, younger kids and even toddlers. If you would like to just relax and calm down from the hustle of life, it has ample space for soaking in the sun and a bar to sit and just chill.
Name:Castaway Cove Waterpark
Adress:1000 Central Fwy, Wichita Falls, TX
Official website URL:https://www.castawaycovewaterpark.com/
8. Kiwanis Park
Like other parks in Wichita Falls, the Kiwanis park provides plenty of family adventure and exploration. When you go for sightseeing, you will be able to participate in football, hiking, disk golf, mini mountain climbing and playing football in its lush gardens. The park has clean and safe walking trails with fresh and green trees that you can take a walk as you watch adorable prairie dogs. The park has the only prairie dog town in the park system. It is also the area designated exclusively for flying kites. For kids, it is even more fun as there are plenty of playgrounds.
Name:Kiwanis Park
Address:Southwest Parkway, Wichita Falls, TX
Related Site:http://www.wichitafallstx.gov/72/Kiwanis-Park
9. Lake Arrowhead State Park
Lake Arrowhead State Park is a great place that offers fun for everyone including a family. The park has exciting activities such as fishing, swimming around the sandy beaches, water skiing, and team disc golf playing. Other events include picnicking, camping in the forest park, nature study of the different types of natural habitats, hiking, horseback riding (though you should go with your horse) and boating. The park has more than 300 acres for hikers and riders to explore. So, we recommend a whole day for sightseeing. The park is only open during the spring and summer season.
Name:Lake Arrowhead State Park
Address:229 Park Road 63, Wichita Falls, TX
Related Site:https://tpwd.texas.gov/state-parks/lake-arrowhead
10. The Kemp Center for the Arts
A pleasing place with wonderful, diverse and unique scriptures. The art and carvings in this area in Wichita Falls convert it into a small world to relax and have fun. It was originally a public library but presently it is a clean park with an exhibition center, a gift shop, and well-sculptured gardens. You can witness and participate in many informative and entertaining events such as the Mystery of Art Festivals. You can do bike riding in this park as you enjoy the fresh air, artistic and carvings works. This park in Wichita Falls is truly a great place to be.
Name:The Kemp Center for the Arts
Address:1300 Lamar St, Wichita Falls, TX
Related Site:http://www.artscouncilwf.org/
◎ Closing
Wichita Falls is an exceptional city for sightseeing due to its various stunning places to visit and have fun. It is a perfect holiday destination not just for individuals but also families. Wichita Falls also happens to be in the top 85% of tourist destinations because of its pleasant weather. This even gives you more reasons to go sightseeing. Its friendly people and welcoming culture are another reason to pack your bags to Wichita Falls.