Lewisburg (West Virginia):Small in Size but Rich in Culture and History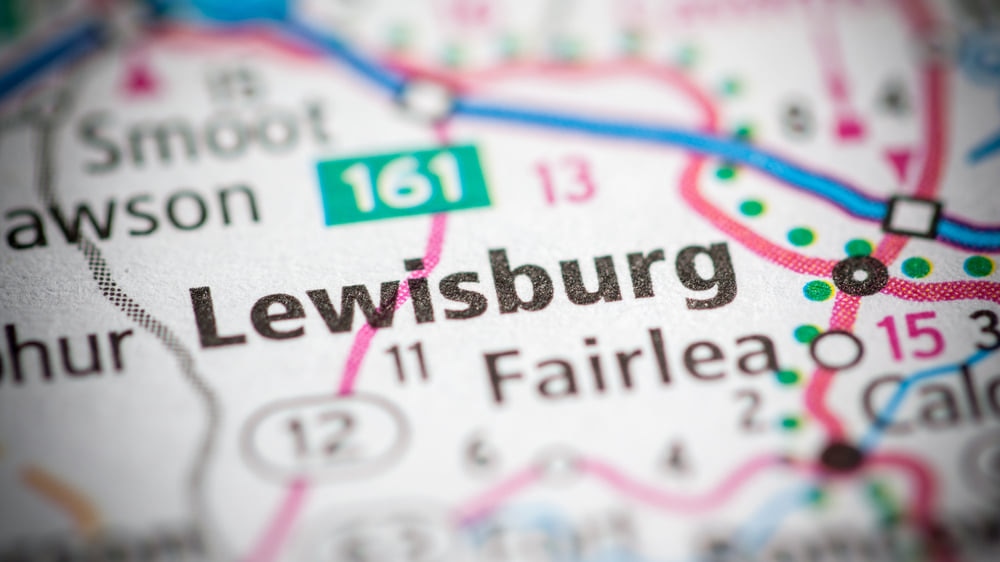 Photo by sevenMaps7/shutterstock
Lewisburg, West Virginia, is a very small town that lies in the southernmost parts of its state. It is a part of the central Appalachian Plateaus. That means the city has a mixture of continental and mountainous climates. If you are ever passing through the region and want to go sightseeing, make sure to check out Lewisburg.
[x] close
Lewisburg (West Virginia):Small in Size but Rich in Culture and History:table of contents
1. Lost World Caverns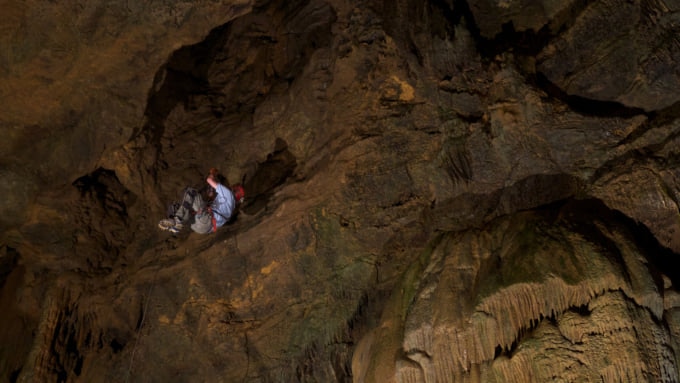 The Lost World Caverns are perhaps the most famous attraction in Lewisburg. They are perfect for sightseeing although it can be a bit dark inside. The number of visitors has been steadily increasing over the years and for good reason. The cave is actually a series of natural underground caverns. Inside them, you can find many different formations. Wild cave tours are always available for both citizens of Lewisburg and tourists. The current prices for entering are $12 for adults and between $6 and $12 for children.
Name:Lost World Caverns
Address:907 Lost World Rd, Lewisburg, WV 24901, USA
Related Site:http://www.lostworldcaverns.com/
2. North House Museum
The Lewisburg North House Museum is located in the center of the town. If you ever go sightseeing, you must visit this place. This building shows the rich history of Lewisburg.
Some of the exhibits talk about the first rural route delivery wagon in the USA, the turkey railroad, the American Civil War, and much more. All this knowledge is kept safe and presented in a friendly atmosphere. If you ever plan on traveling to Lewisburg, it would be wise to go sightseeing in the museum and learn more about the earlier historical era.

Name:North House Museum
Address:301 W Washington St, Lewisburg, WV
Related SIte:http://www.greenbrierhistorical.org/
3. The Barracks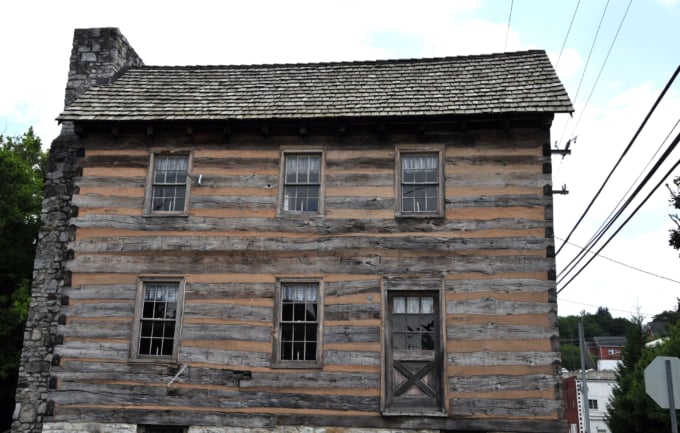 The Lewisburg Barracks is a rather small building. But that should not undermine their historical significance. In fact, they are the oldest building in Lewisburg; being built as far away as 1789.
During the civil war, the Lewisburg Barracks were under the control of both the Confederate forces and the Union. Even 150 years later, some old bullet marks still remain. The small building has received a lot of attention from professional photographers and tourists alike. It is wise for visitors to check the Barracks when going sightseeing.
Name:The Barracks
Address:172 US-219, Lewisburg, WV
4. The Lewisburg Organ Cave
The famous Organ Cave is very well preserved. Its location is further south from Lewisburg. What makes this place so special is the scenery. On the outside, there is a lush and green forest, and inside there are many beautiful formations. As one of Lewisburg's treasures, the Organ Cave offers excellent opportunities for sightseeing. It has old fossils and remnants of early settlers. But the most interesting thing is its size. The Lewisburg Organ Cave system is almost 62 km long. That makes it the 39th longest in the world.
Name:The Lewisburg Organ Cave
Address:242 Organ Cave Drive, Ronceverte, WV
Related Site:http://www.organcave.com/
5. Greenbrier State Forest
The Greenbrier State Forest lies between Lewisburg and the White Sulfur Springs. It is vast and perfect for biking, hiking, swimming, sightseeing, fishing, or hunting. You can even play golf there or take one of the educational courses. Visitors can stop and relax in one of the furnished cabins around the forest. It is possible for travelers to visit nearby White Sulphur Springs and enjoy the fine restaurants. All in all, the Lewisburg Green State Forest in an amazing place and should not simply be passed by.
Name:Greenbrier State Forest
Address:1541 County Route 6/2, Caldwell, WV
Related Site:https://wvstateparks.com/park/greenbrier-state-forest
6. Harmony Ridge Gallery
One of the small but key locations in Lewisburg is Harmony Ridge Gallery. It focuses mainly on style and beauty. Some of the exhibits showcase fine art, design inspired gifts and excellent craftsmanship. While visiting the gallery, you can see some of its eclectic jewelry, whimsical garden art, functional and decorative ceramics, women's accessories, woodwork, elegant mirrors and more. All this is available for locals and tourists alike. While in Lewisburg, make sure to stop by and enjoy the magnificent pieces of art.
Name:Harmony Ridge Gallery
Address:209 W Washington St, Lewisburg, WV
Related Site:https://www.harmonyridgegallery.com/
7. Montwell Park
The park consists of renovated green space and log buildings. It is a peaceful site and a place for relaxation. Sightseeing is common here. You can go to the active bicycle shop. There are a number of smaller restaurants in the middle of Lewisburg Montwell Park. The brick-oven pizza, salads, flatbread sandwiches, and even the local beer are as close to the flavor of European food as possible. Enjoy the lovely atmosphere, taste its fine cuisine and take a ride through the Lewisburg Montwell park, all in one place.

Name:Montwell Park
Address:218 US-219, Lewisburg, WV
8. Greenbrier Military School Museum in Lewisburg
The Military School of Lewisburg used to be only for boys. It used to be private and known to be very strict. In 1972, an announcement stated that the school would be closed for good. Ever since then, many people have united and created a museum in its memory. The place is inside the Lewisburg WVSOM Alumni Conference Center. The museum itself is rather small but showcases the rich history of the old military school. Tourists who want to go sightseeing in Lewisburg are advised to visit.
Name:Greenbrier Military School Museum in Lewisburg
Address:400 N Lee St, Lewisburg, WV
Related Site:https://greenbrierwv.com
◎Closing
It is without a doubt that Lewisburg, West Virginia, is a historical treasure trove. Its priceless knowledge has been well preserved over the last two and a half centuries. Any visitors who wish to go sightseeing must give Lewisburg a chance. This small town has a unique reputation and stands out when compared to larger cities in the region.