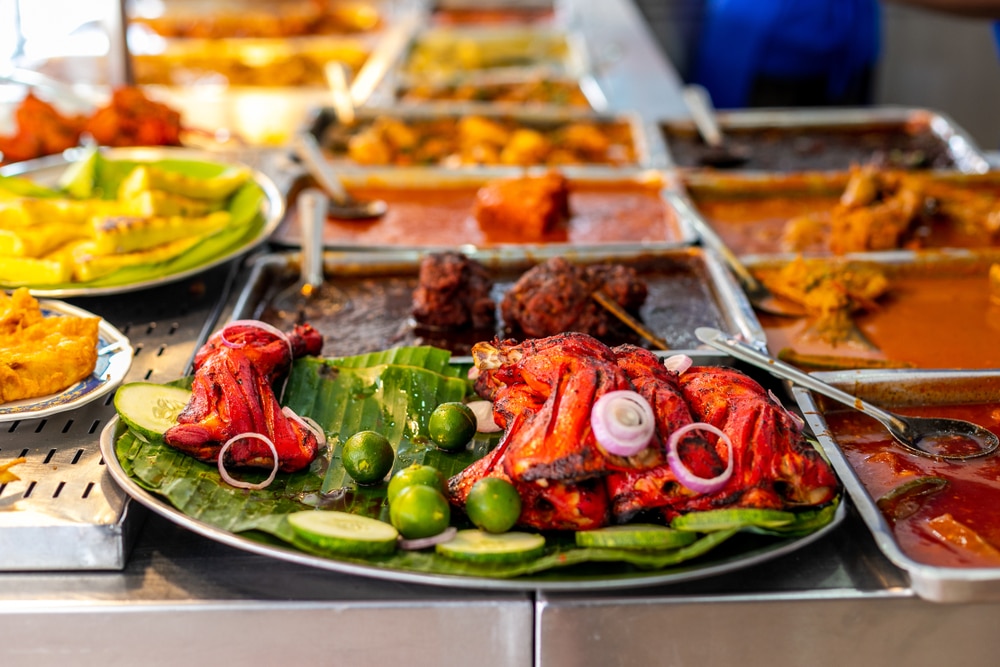 Photo by Juraj Longauer/Shutterstock
Southeast Asia's Street Food Paradise: 6 Things You Have to Eat in Penang
Well known among Malaysians as the best place to get a delicious spread of street food, Penang is a food lover's paradise. The island is one of Malaysia's first melting pots of culture, having long been a haven for traders throughout the British Empire and beyond. Its capital of Georgetown has a large population of Indian and Chinese Malaysians along with numerous people of other ethnicities.
table of contents
[x] close
Southeast Asia's Street Food Paradise: 6 Things You Have to Eat in Penang
Pasembur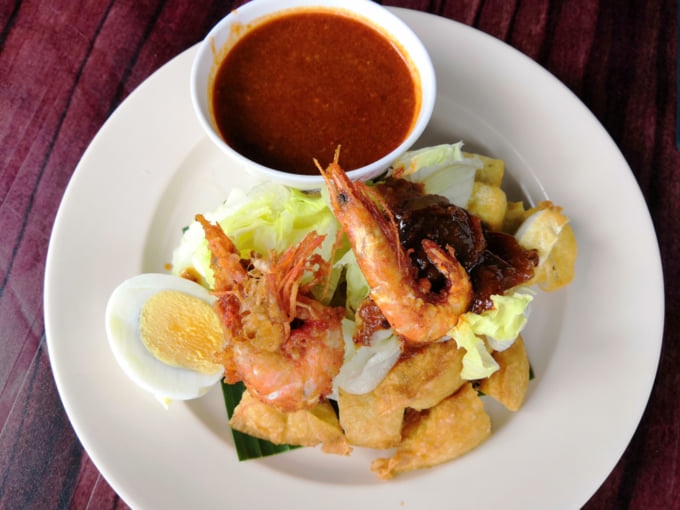 Photo by Everything You Need/Shutterstock
Often called an Indian salad or rojak in other parts of the country, it's a great culinary representation of the mix of Indian and Malay cultures using ingredients from both sides. The dish features a variety of vegetables, potatoes, prawn fritters along with other fried seafood and is tossed together in a spicy sauce, it might not be the healthiest of salads but it certainly is tasty.
Asam Laksa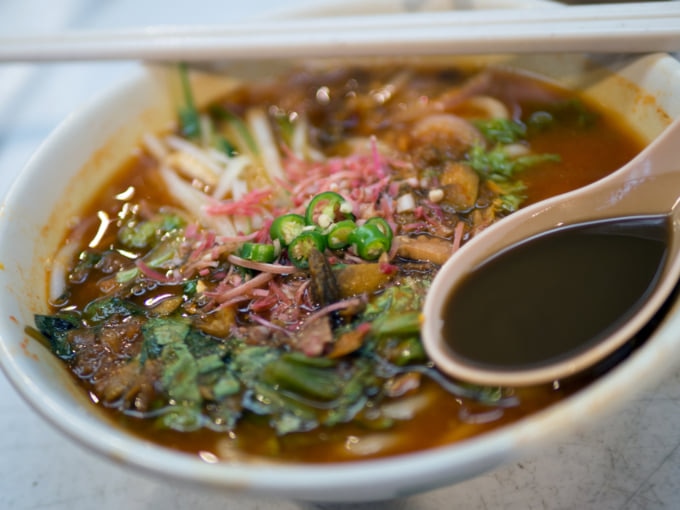 Photo by Kenishirotie/Shutterstock
If you had to narrow down Penang food to one dish, there's nothing more iconic than Penang-style asam laksa. While laksa is usually seafood and noodles in a coconut-milk curry sauce, asam laksa is quite different, with a spicy sour kick to it. If you want to try one of the best versions the island has to offer then head to Air Itam, although it's a little way out of the center of Georgetown. You'll find a number of great asam laksas around the island, but Air Itam is often said to be the best of the best.
Char Kway Teow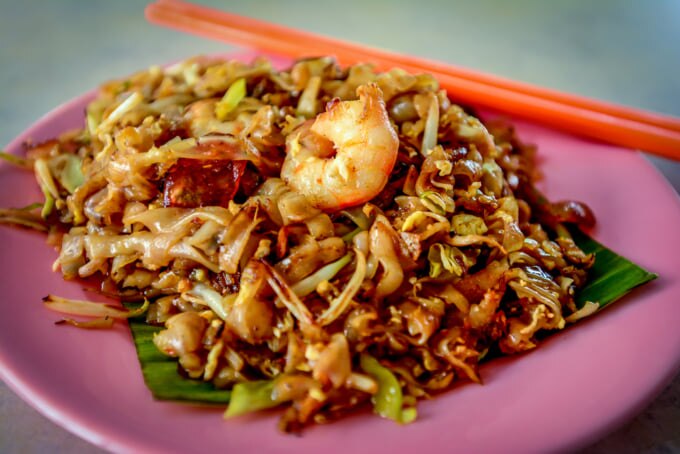 Photo by nitsawan katerattanakul/Shutterstock
Another of the island's iconic seafood noodle dishes, you'll find char kway teow all over Malaysia and Singapore. However due to Penang being surrounded by the sea, as you might expect, fresh seafood dishes reign supreme here. Made with flat rice noodles, seafood, chives and beansprouts, the ingredients are wok-fried on high heat to give it a flavorful char to it. On the streets of Georgetown you'll find numerous stalls firing up the wok to make their own delicious version of this dish.
Nasi Kandar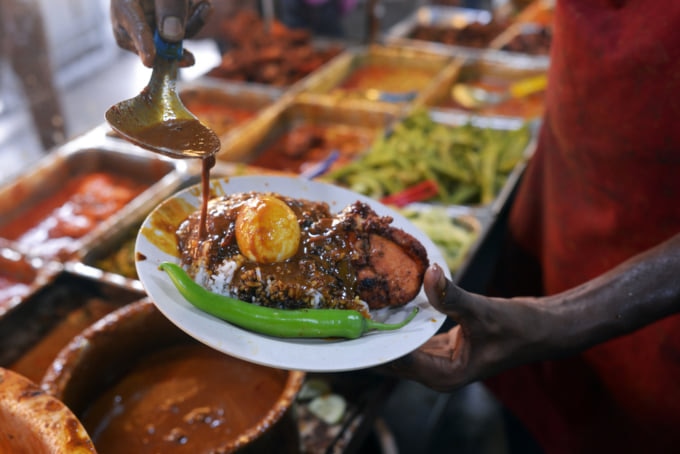 Photo by Azhari Fotolestari/Shutterstock
The perfect dish to represent the significant community of Indian Malaysians known as Chulias, nasi kandar consists of a mix of different toppings on rice covered in two or more curry sauces. It's great for those who want to try a bit of everything instead of just one curry and rice. Restaurants or street carts will have a variety of options to choose from, normally including different meats and seafood, salted egg along with okra and other vegetables. You can then choose from a range of different colored curries to pour over the top. Although you'll find this dish all over the peninsula, it first originated in Penang, stemming from Indian Muslims settling on the island.
Kway Chiap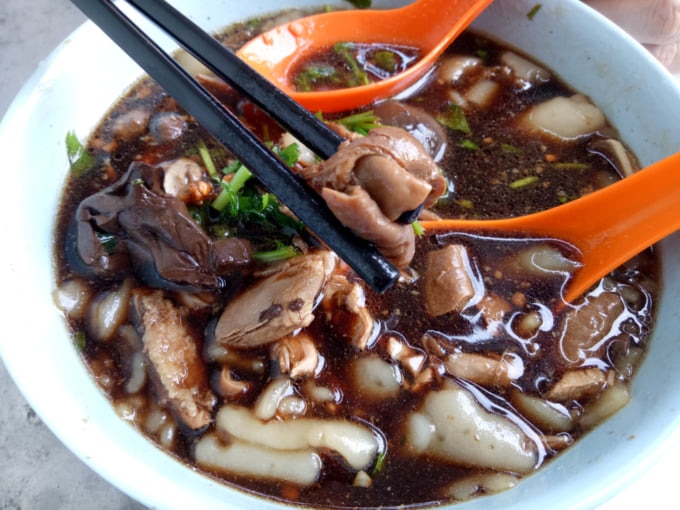 Photo by PLOO Galary/Shutterstock
A popular dish all over South-east Asia hailing from South China, kway chiap uses flat rice noodles in a dark soy sauce based meat broth and often served with braised duck, offal and egg. Make sure to try the braised duck version at Kimberly Street, you might have to queue for it at peak hours, but it's well worth the wait and is one of the most iconic street restaurants on the island.
Cendol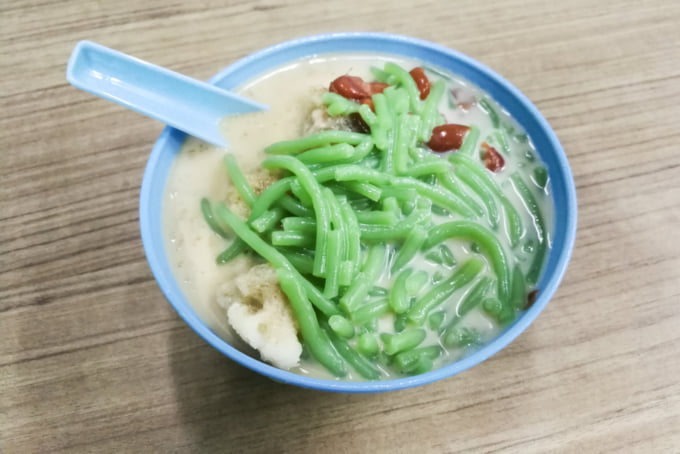 A welcome sweet treat, especially in Penang's sticky, hot summers, cendol is a refreshing iced dish with palm sugar, sweet red azuki beans, coconut milk and green jelly 'noodles'. Common in both Malaysia and Singapore this sweet dessert has become a quintessential dish of Penang's street food culture, pioneered by the age-old Penang Road Famous Teochew Chendul stall.
Conclusion
For a great place to start your journey into the delicious street food of Penang, head to Georgetown's food market on Gurney Drive. It's full of hawkers selling their specialties along the island's coast. After that, walk around the quaint colonial buildings of the old town as you work up an appetite for digging in to some of the city's most famous street stalls.