Make Sure to Try These 7 Incredible Dishes When Visiting Turkey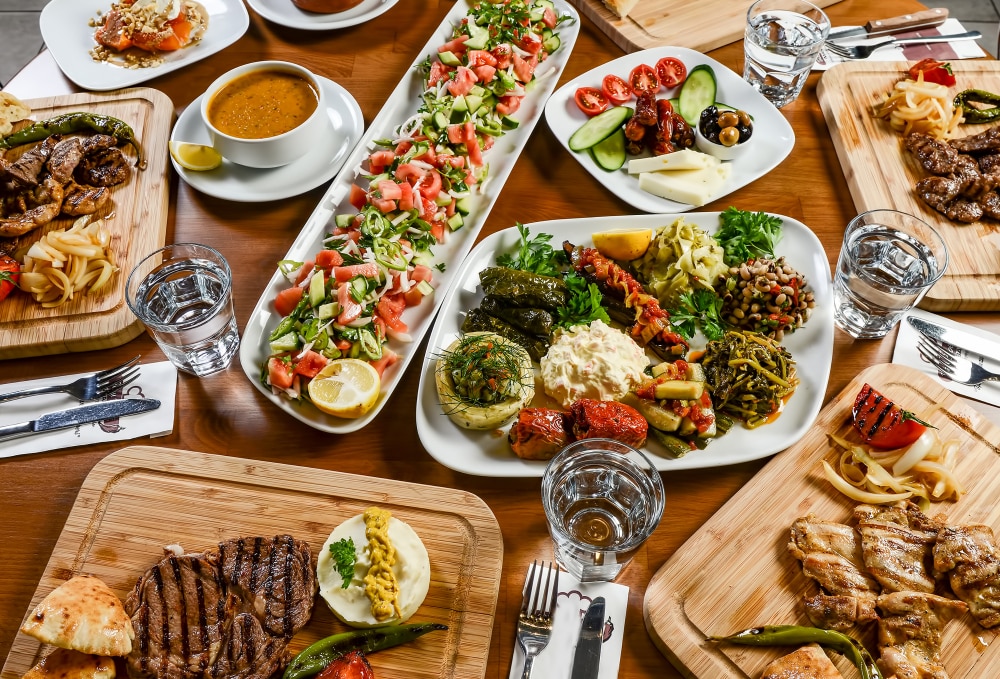 Photo by Esin Deniz/Shutterstock
It is often said that there are three grand cuisines in the world and Turkish cuisine is one of them. Whether you agree or not, it's hard to deny the passion, respect, beauty and intricacy that goes into the making of Turkish food. If your main purpose of travel is to eat your way around the destination, then you should definitely consider Turkey for your next spurt of gluttony. From the moment you arrive, you'll be so pleasantly surprised by all the culinary delights there are to discover, that the idea of extending your trip won't even sound entirely unreasonable.

Below is a list of foods we think you should definitely try while you're in the country.
[x] close
Make Sure to Try These 7 Incredible Dishes When Visiting Turkey:table of contents
Lahmacun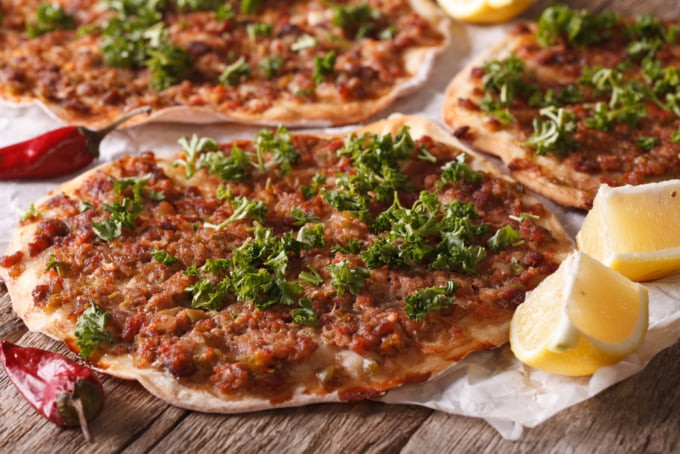 Photo by As Food studio/Shutterstock
Crispy, thin flatbread topped with spiced lamb or beef minced meat, onions, tomato, parsley and a squirt of lemon, this humble Turkish street food will definitely have you coming back for thirds and fourths. Often referred to as Turkish pizza, this savory treat is always served piping hot and typically eaten rolled or folded. It's the perfect meal for a busy traveler on the go.
Künefe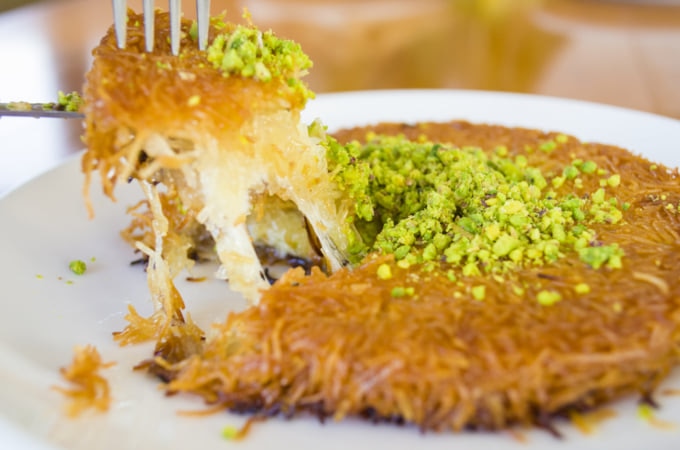 This heavenly dessert is made by melting a layer of unsalted cheese between two layers of crispy kadayif - shredded wheat dough - that's soaked in syrup, and topped with pistachios. Always served straight off the stove while the the cheese is still warm and stringy, this delicious Turkish treat has consistently won the hearts of both locals and travelers alike.
Manti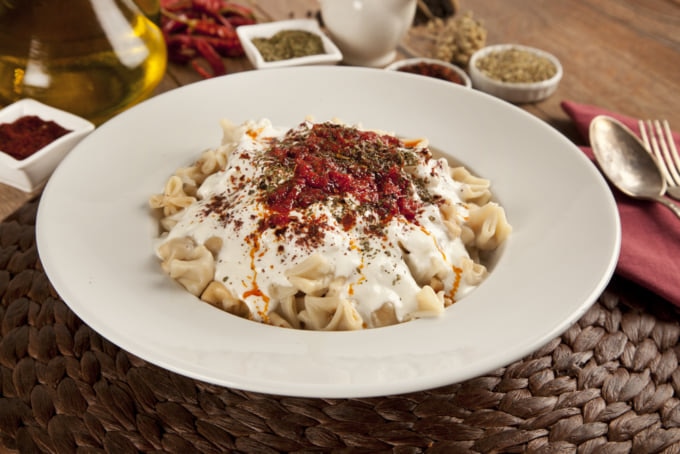 Photo by gorkem demir/Shutterstock
It's painstaking work making these tiny handmade dumplings. Each one must be masterfully stuffed with a mixture of seasoned ground lamb or beef, cooked, and then served with a garlicky yogurt, tomato or butter sauce, along with a mix of spices. The result is a meal so exquisite it would be fit for a sultan. If you have the opportunity to try manti during your visit to Turkey, by all means take it.
Iskender Kebap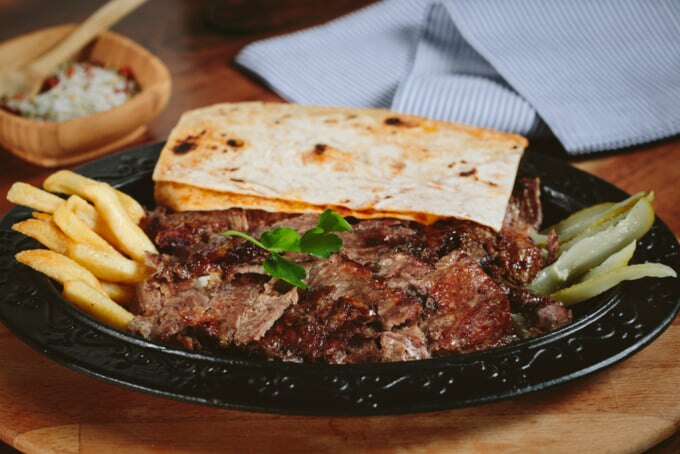 Photo by Cagla Acikgoz/Shutterstock
A delicious marriage of tomato sauce poured over thin, tender slices of seasoned beef and lamb, served over traditional pide bread with a healthy dollop of yogurt on the side. It won't be hard to come across this popular dish during your stay in Turkey. A specialty of the Bursa region where it was invented by Iskender Efendi in the early part of the 19th century, it can now be found all across the globe, but of course is still best enjoyed in its motherland.
Baklava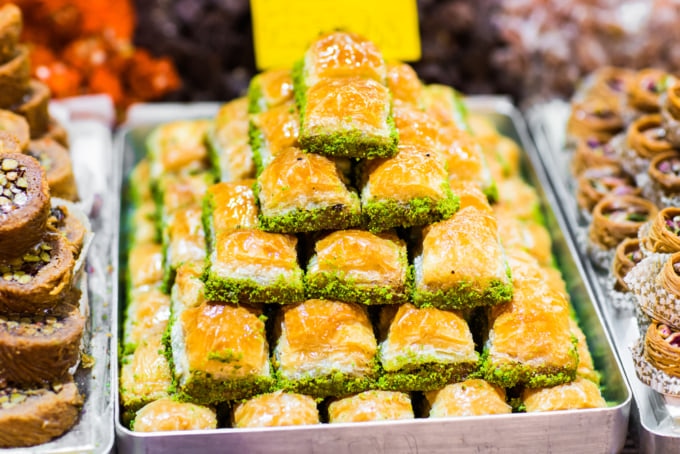 Photo by Tatiana Chekryzhova/Shutterstock
If you're looking for a tasty, traditional dessert to indulge your sweet tooth while you're in Turkey, you should make sure to try some fresh, local baklava. Layers of thin filo dough and crushed pistachio nuts are baked into flaky, golden rectangles and then saturated in thick, syrupy goodness. Yum! If one isn't enough, you can always get some to go, but just remember to eat them while they're still fresh.
Imam Bayildi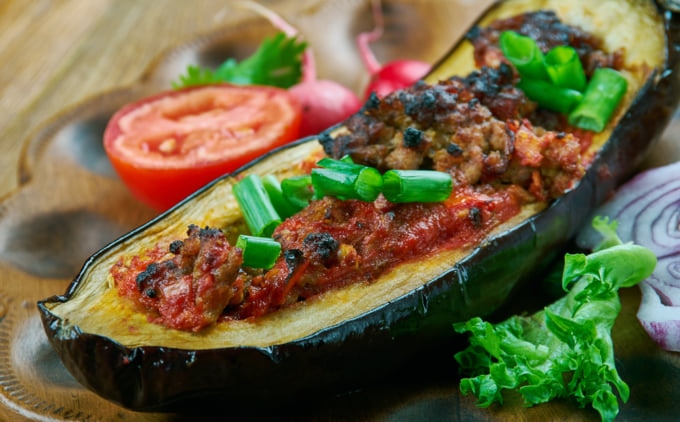 Just a warning, one bite of these tasty stuffed aubergines might result in you fainting with pleasure just like the imam after whom this dish is named. Made by frying aubergines in olive oil, stuffing them with a mixture of herbs, onions, tomatoes and garlic and then briefly baking the combination until tender, it's the perfect appetizer or entree for anyone craving something light and juicy, whetting the appetite for more delicious dishes to come.
Salep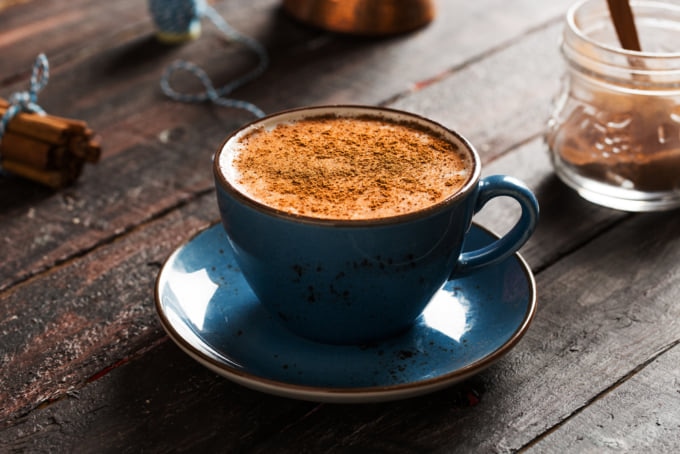 It might not be a dish but you can't leave Turkey without trying this delicious, creamy winter beverage at least once. The first reason is because it's just so tasty. The perfect blend of milk, cinnamon and the star ingredient, a flour made from the tubers of orchids that grow wild in Turkey. The second reason is that it's really hard to get outside of Turkey, as a ban has long been placed on the export of this rare orchid in order to protect it from being over exploited.

Before indulging in a cup of this special treat though, try to make sure that what you're getting has been harvested sustainably. It would be incredibly sad if this wonderful orchid were to go extinct.
Conclusion
From delicate pastries to grilled meats and savory aubergines that will leave you swooning, every day of your visit to Turkey can be spent discovering some new and exciting dish. It's a country where the type of culinary adventure we can only dream of suddenly becomes a reality. So no more wondering how to use those miles, head to Turkey and explore this rich and varied world of flavors for yourself.