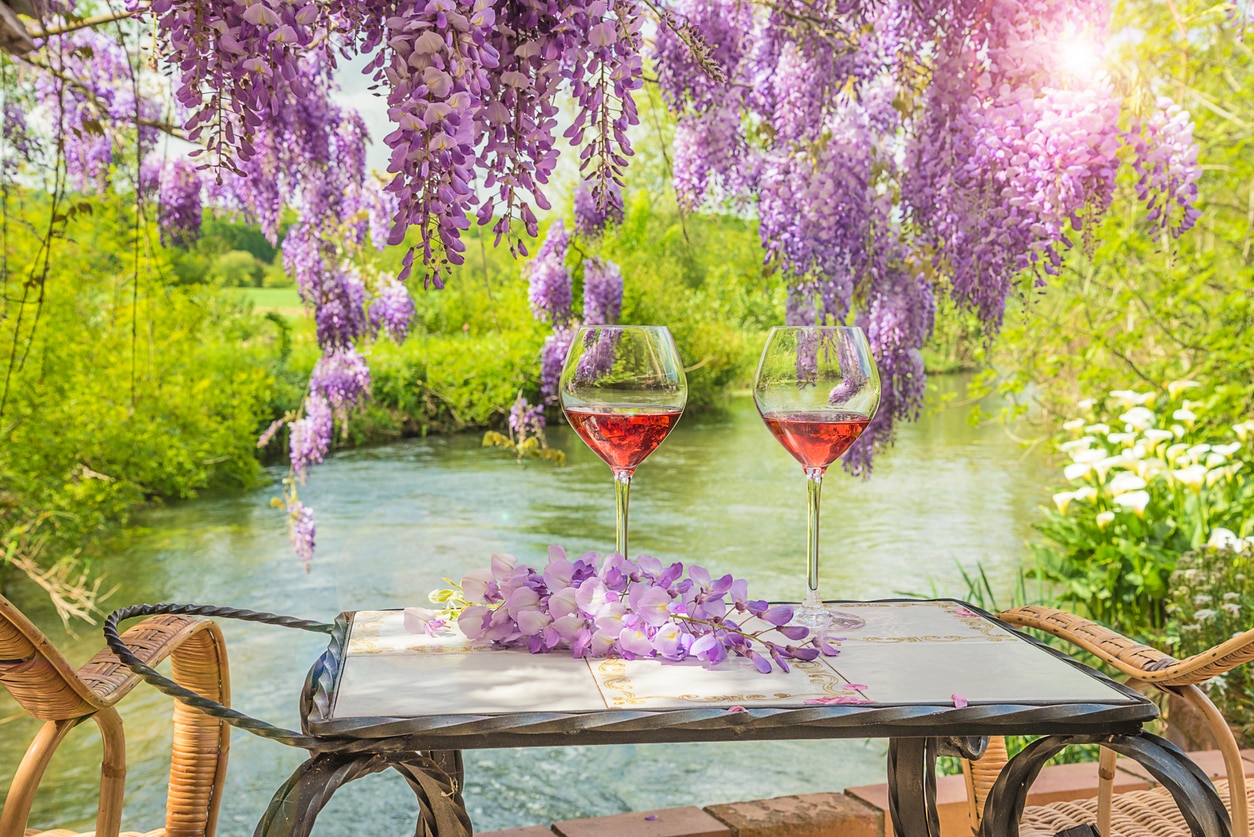 6 Iconic Experiences You Need to Try When Visiting Europe
From its rich history, vibrant culture, magnificent architecture, cobblestone streets, mind-blowing food and picturesque landscape, Europe is an experience like no other. Whether you envision yourself in the arms of nature, in a museum admiring some of history's best artwork or sipping wine in a quaint charming town, this region has a little something for everyone. Here are some of our favorite European experiences that you simply cannot miss out on.
table of contents
[x] close
6 Iconic Experiences You Need to Try When Visiting Europe
Drink the Night Away at Oktoberfest in Munich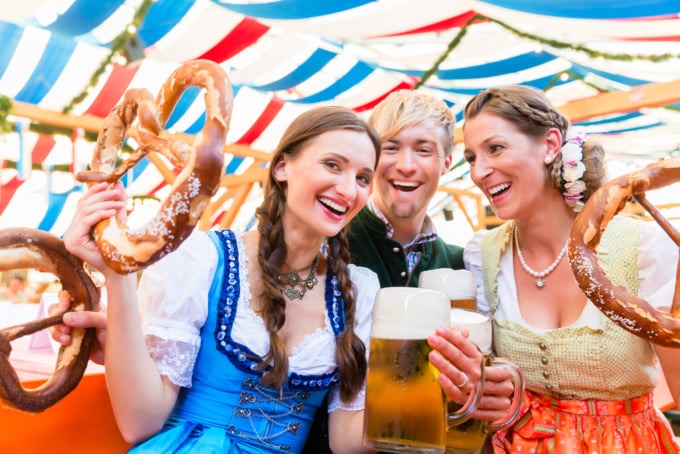 Beer, yummy Bavarian food, costumes, and more beer! If chugging liters of beer with strangers in tents and having a good time is your idea of living it up, it doesn't get better than this annual festival in Munich. For a more authentic experience, don't forget to don the traditional lederhosen for the men and drindl for women. What was once a celebration for a royal wedding has now evolved into a full-blown festival complete with crazy roller coasters, ferris wheels, copious amounts of food, party people from all over the world and of course the best beer Germany has to offer! Our only advice? Give the rides a miss once you're down a few beers.
Take a Gondola Ride in Venice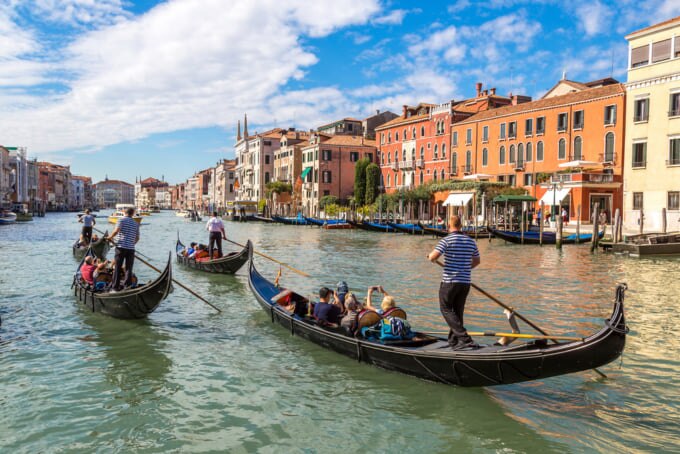 Venice is the epitome of all things romantic and it doesn't get more iconic than a gondola ride around its famous canals. Not only is it a convenient excuse to cozy up with your partner, but also offers a rather unique perspective you won't experience from just walking around. Gondoliers will sometimes break into song while ferrying you around, increasing the incredible romantic atmosphere. Standard day rides cost 80 Euros for a 25-30 minutes tour, while night rides are priced at 120 Euros. It's quite an expensive affair but nowhere else in the world can you ride a gondola through a city that's more than 1200 years old. That itself makes the whole experience well worth it!
Wine Tasting in the Bordeaux Region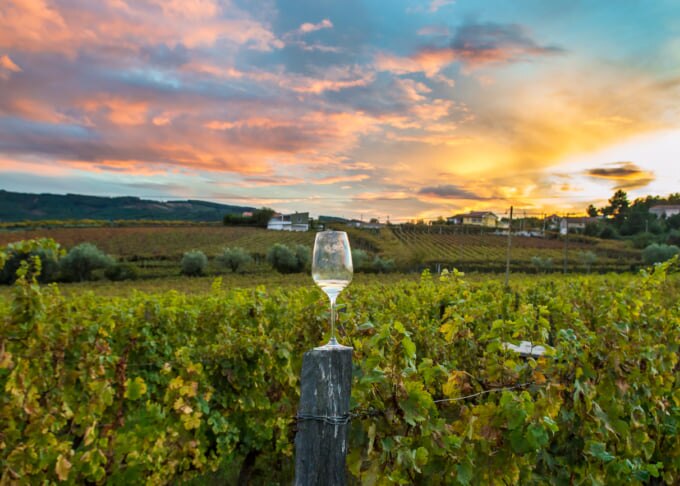 The very thought of Europe evokes images of great food and wine and when it comes to wine, no one does it better than the French. Whether you're a wine connoisseur or an amateur looking to learn the intricacies of wine making, the Bordeaux region is where all the action is at. With five wine routes to choose from, highly acclaimed wines, delectable cuisine, and spectacular chateaux, Bordeaux will make all your wine-related dreams come true. You can choose to join one of the many wine tasting tours that operate here or go on your own private tour. Remember to make your appointments in advance and always be on time.
Afternoon Tea in London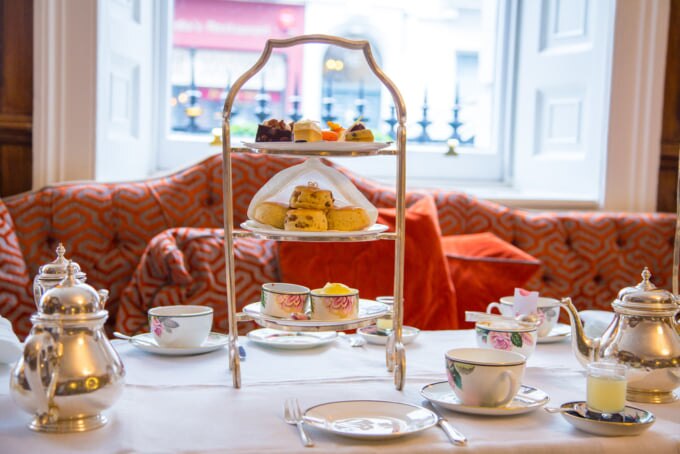 Photo by Ingus Kruklitis/Shutterstock
The British sure love their tea and if you ever find yourself in this part of the world, you can't leave without trying some afternoon tea. This quintessentially English tradition started by the Duchess of Bedford is basically a meal that's served between lunch and dinner and usually includes delicious scones, finger sandwiches, biscuits, cakes, generous amounts of tea and more! From formal affairs at The Savoy, Claridge's and The Ritz, to quirky options like "The Mary Poppins" Afternoon Tea at Aqua Shard. You'll also find the Instagram-worthy spreads like at Dandelyan and Sketch, to totally unique picks like the Science afternoon tea at The Ampersand Hotel. To sum it up there's really no dearth of choices when it comes to afternoon tea in London.
Haggle for Gifts at the Grand Bazaar in Istanbul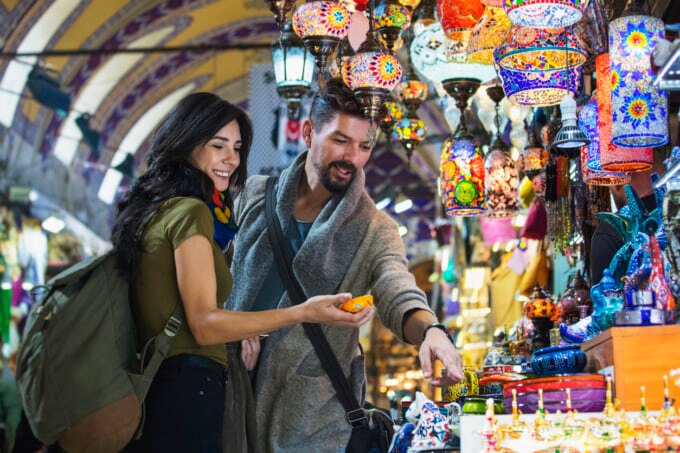 The Grand Bazaar in Istanbul is one of the oldest and largest markets in the world with over 3000 shops, making it a shopaholic's paradise! From colorful lanterns, intricate carpets, exquisite ceramic dishes, clothing, jewelry, handbags and antiques, there's nothing you can't find in this beautifully chaotic market. It may seem overwhelming at first but once you walk around the maze of shops and take it all in, you will surely enjoy yourself. Remember getting lost is part of the fun. Don't worry, there are exit signs everywhere so you can always leave when you feel like it. Our most important piece of advice for the Grand Bazaar? Loosen up and haggle as much of you can. It's all part of the experience.
See the Northern Lights in Lapland
When it comes to magic shows, nature does it best, in the form of the magnificent Northern Lights. Also known as the aurora borealis, this phenomenon is caused by collisions between particles from the sun that enter our atmosphere resulting in vivid yellow-green colors. Trust us when we say that this is one of the most spectacular light shows you will ever see. There are quite a few places in Lapland where you can catch the Northern Lights but our top four recommendations are Saariselkä, Ylläs, Levi, and Pyhä from October to April. You can also take your experience to the next level by staying in one of the numerous glass igloos found around the area.
Conclusion
We could go on and on about the unique experiences that Europe has to offer but then this post would never end. After all, it's on every traveler's bucket list for a reason. Book your tickets, pack your bags and get ready... the magic of Europe awaits.