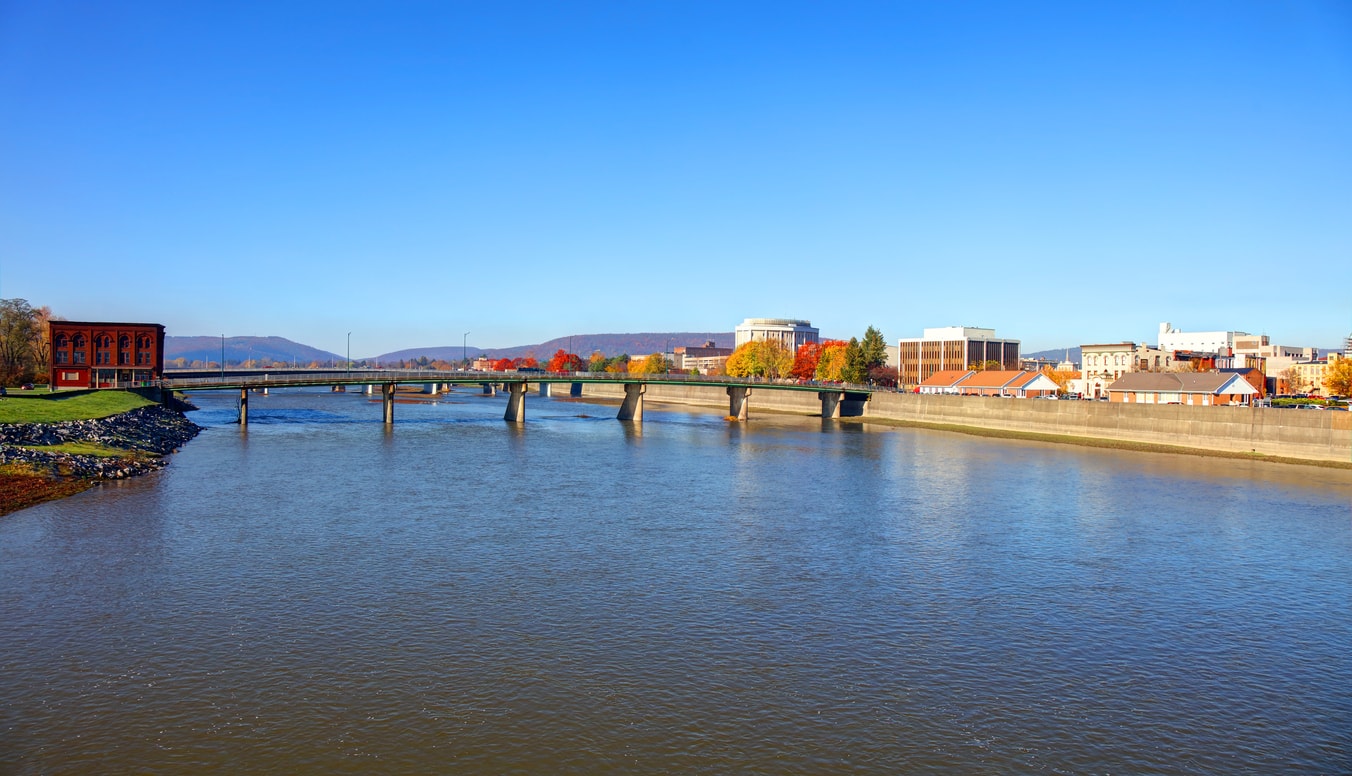 Elmira:Small Town with Beautiful Views, Literary History, and Exciting Adventure to Unearth Within the Finger Lakes
Elmira is not a very famous town when one talks about the Finger Lakes, however, it soars with amazing sightseeing activities for tourists. Elmira is not a lakeside town nor is it famous for wineries, it is more of an adventurous town with inspiring environments. Home to the famous Mark Twain. If you wished to travel to Elmira, these are some of the places you should look out for sightseeing.
table of contents
[x] close
Elmira:Small Town with Beautiful Views, Literary History, and Exciting Adventure to Unearth Within the Finger Lakes
1. National Soaring Museum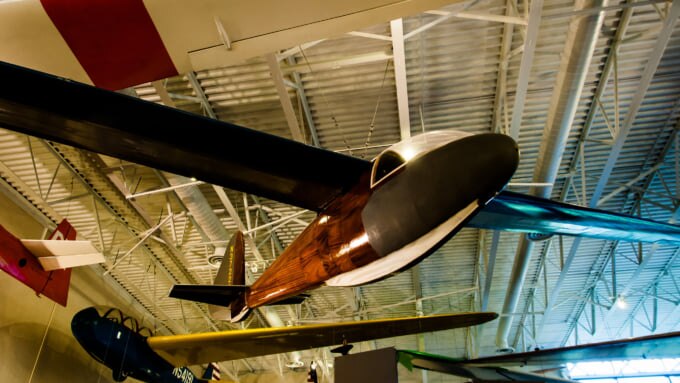 National Soaring Museum is an interesting museum in Elmira that features gliders. This museum hosts a variety of glider crafts from old to new. Upon entry, an introductory 30-minute film is put for the visitors to learn more about gliding and their use during world war 2. There is also a 1942 glider craft that visitors can enter and get the real feel of how it was getting into combat. There is an interesting WACO / CG-41 which could carry a jeep. The museum also allows visitors to view as operational gliders come to land on the museum. Those who wish to do more than sightseeing can request for a glider ride which can always be arranged.
Name:National Soaring Museum
Address:51 Soaring Hill Dr, Elmira, NY
Related Site:https://www.soaringmuseum.org/
2. Eldridge Park
Eldridge Park is one of the oldest parks around Elmira. Most locals appreciate the efforts made to keep the place running and boast it to tourists who are always looking for sightseeing activities around Elmira. The place caters for all ages as there is so much to do. The famous carousel from 1890 still stands strong though refurbished and ride costs just $1 which is very cheap for some minutes of fun. Some of the other activities available are paddle boats and miniature golf. An hour is enough to enjoy every part of this beautiful park.
Name:Eldridge Park
Address:96 Eldridge Park Dr, Elmira, NY
Related Site:http://eldridgepark.org/new/
3. Mark Twain's Grave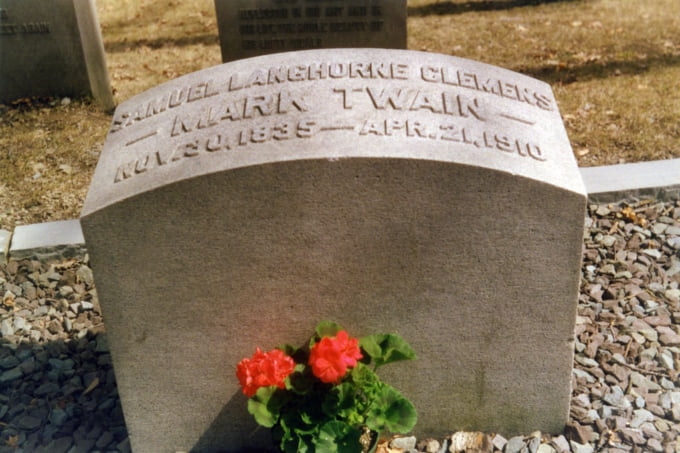 Mark Twain's Grave is a common sightseeing site for tourists who visit Elmira. This grave is located in Elmira's Woodlawn Cemetery. Mark Twain is buried together with his daughter, wife and his wife's family. The site is frequently visited by fans of Mark Twain's work and also curious minds that wish to get to see and learn more about the author. If lucky enough to get a tour guide, you will get to understand the life history of Mark Twain and the impact he made.
Name:Mark Twain's Grave
Address:1200 Walnut St, Woodlawn Cemetery, Elmira, NY
Related Site:http://friendsofwoodlawnelmira.org/
4. Tanglewood Nature Center & Museum
Tanglewood Nature Center & Museum is a nine miles trail of natural beauty located in Elmira. This pearl in Elmira is a great sightseeing option for tourists who appreciate mother nature. The Red Trail loop offers scenic views of the Finger Lakes area and Chemung Valley which is another sightseeing hotspot. The trails are ideal for hiking, biking and running as they are well maintained and not strenuous. The museum features over 43 different live animal species and is accessible to the public for free. Donations are however accepted. If you wish to visit the center purposely for the museum, it is good to note that they remain open Tuesday through to Saturday.
Name:Tanglewood Nature Center & Museum
Address:443 Coleman Ave, Elmira, NY
Related Site:http://www.tanglewoodnaturecenter.com/
5. Harris Hill Amusement Park
Harris Hill Amusement Park is a family-friendly amusement park in Elmira. Most tourists frequent the place for sightseeing due to the array of fun activities they can indulge in while at the park. Despite being geared towards a younger age group, the older people can enjoy the carousel rides and the go-carts. There is also a putt-putt miniature golf that is worth checking out. Aside from the activities, the grounds are open for picnics and one is able to enjoy some amazing food from the snack bar and restaurant. There is also a cool gift shop within the park.
Name:Harris Hill Amusement Park
Address:557 County Road 55, Elmira, NY
Related Site:https://www.harrishillamusements.com/
6. First Arena
First Arena is known to be home to the Elmira Ice hockey legends, the Jackals. The arena is not only used for hockey but other events take place at the same venue. Tourists are able to spectate on professional bull riders event that is hosted at the arena. Various snacks such as hot dogs and burgers can be found as well. Although the main sightseeing highlight would be a hockey game, some events such as trivia night are also held at the Splitrock pub which is fun to attend.
Name: First Arena

Name:First Arena
Address:155 N Main St, Elmira, NY
Related Site:http://www.firstarena.com/
7. Upstate Brewing Company
Upstate Brewing Company is a local brewing company in Elmira. It has been operational for a number of years now and is one of the proprietors of root beer in Elmira. The brewery has advanced its premises with a testing room where tourists sightseeing the venue can sample some of the crafted beers. There is also a beer tour where you will be taken through the process of making beer. There is a beer flight where you get to sample various beer samples at just $1.The tap room is easily accessible from the large picnic tables.

Name:Upstate Brewing Company
Address:3028 Lake Rd, Elmira, NY
Related Site:http://www.upstatebrewing.com/
8. Arnot Art Museum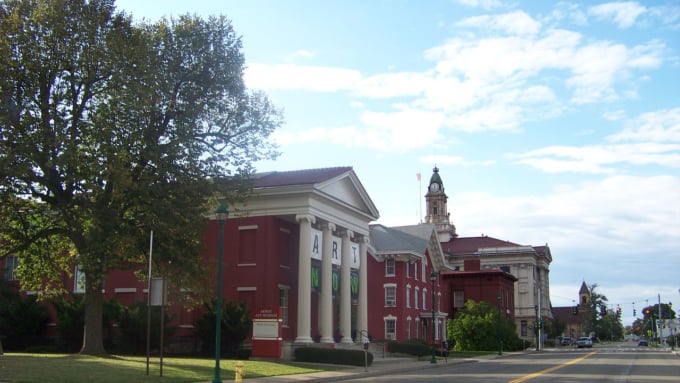 Photo by commons.wikimedia.org
Arnot Art Museum is an art museum tucked away in the heart of downtown Elmira. The main purpose the museum was created was to promote an understanding and appreciation of visual arts. This museum displays various collections of art but the founding collections of Mathias H. Arnot steal the show. This is why many people around Elmira own his paintings and sculptures. The collection is also presented in a unique way in an atrium that is adorned with velvet chairs and warm hues. The warm atmosphere around the museum makes it cozy enough and enjoyable for sightseeing.

Name:Arnot Art Museum
Address:235 Lake St, Elmira, NY
Related Site:http://www.arnotartmuseum.org/
9. Chemung Valley History Museum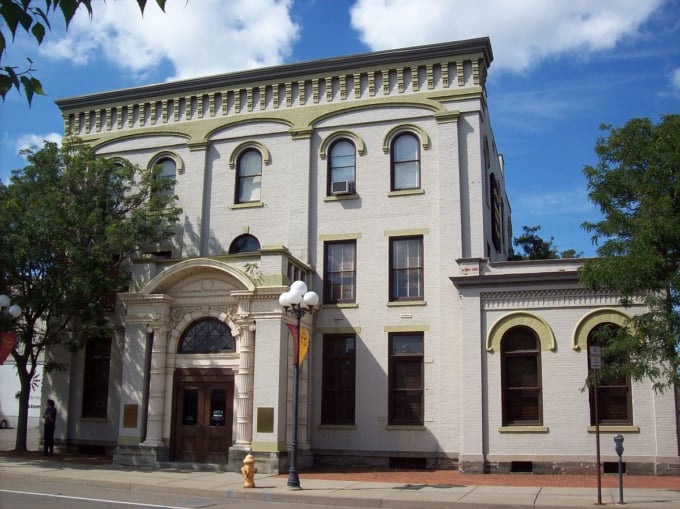 Chemung Valley History Museum holds a bundle of sightseeing pleasures in one roof. The museum is inexpensive only charging $4 for admission. The tour around the museum also covers the history of notable people and the town. This features members of the underground railroad and Twain family. Displays in the museum cover items from the 1,800's. There is also an exhibit for John W Jones who fought in the civil war to fight slavery. There is also an entire corner dedicated to Mark Twain showing off his study.
Name:Haunted Empire at Bradley Farms
Address:1543 Maple Ave, Elmira, NY
Related Site:http://www.phantomphrightnights.com/65
10. Haunted Empire at Bradley Farms
Haunted Empire is situated on Bradley Farms in Elmira. Haunted Empire boasts as a top-ranked "haunted" attractions in New York state. The Empire consists of a self-guided tour through a haunted cornfield and house. There is also a trail of the haunted hayride. The actors and animators do a good job to make the perfect scare atmosphere. The only perk is that despite Bradley Farm is open all year round] but the Haunted empire is only opened in October on Fridays and Saturdays due to the Halloween craze. There is no age restriction though it is not for the faint-hearted. Aside from the horror, there are indoor street shops, vendors, and games to keep everyone occupied.
Name:Haunted Empire at Bradley Farms
Address:1543 Maple Ave, Elmira, NY
◎ Closing
Being part of the big apple is already a reason to make Elmira part of your travel destination. There is a lot to learn from Elmira as the sightseeing attractions are mostly about experience and discovering. From the history to the appreciation of art, Elmira is more than just a small town.