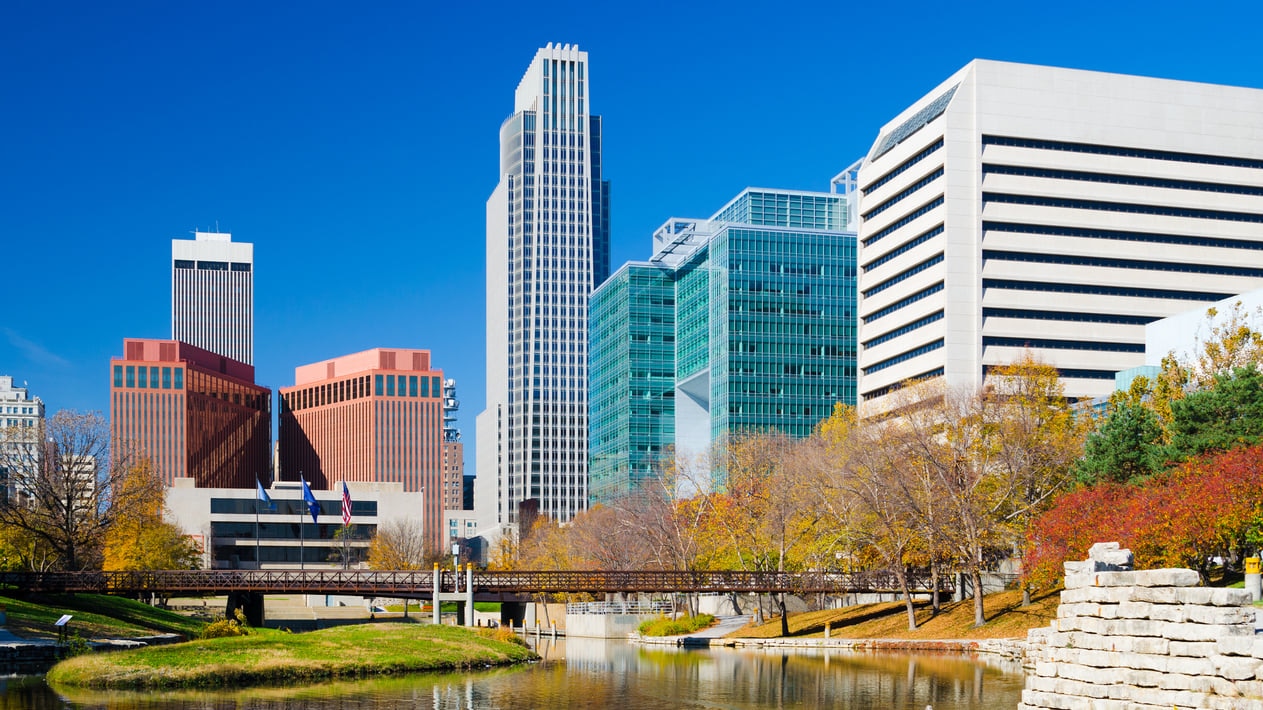 Omaha is a rich and diverse city in Nebraska, United States. This is because Omaha hosts the highest number of millionaires per capita per nation. Tourists enjoy visiting Omaha because of the beautiful sites and the people who are universally friendly and polite. These are some of the striking sightseeing places around Omaha.
[x] close
Omaha (Nebraska):table of contents
1. Henry Doorly Zoo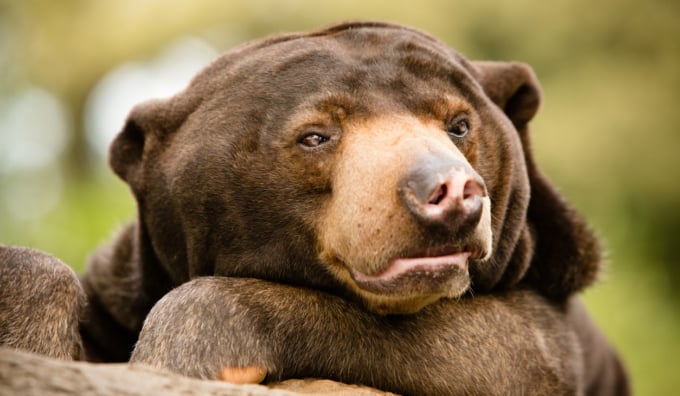 Henry Doorly Zoo is the most interesting zoo around Omaha. Tourists go to the zoo for the purpose of sightseeing some animals and interesting sea creatures. What makes Henry Doorly zoo popular is the fact that the zoo is very well maintained hosting a variety of animal species. One can also get up close to the animals. The aquarium in the zoo is also a highlight because despite having lots of fish, tourists can walk-through a shark and turtle tank. The kids are also not left behind, there are climbing and water areas for them to pass time with. Entry to the zoo costs about $15.95 for adults.

Name:Henry Doorly Zoo
Address: 3701 S 10th St, Omaha, NE
Related Site:http://www.omahazoo.com/
2. Lauritzen Gardens Omaha's Botanical Center
Lauritzen Gardens Omaha's Botanical Center is the botanical heaven you will enjoy when visiting Omaha. The garden is large and beautiful with different kinds of plant life. The gardens are well maintained like something you would find featured in a magazine or calendar. It is also well spaced so you can have views from every angle. The garden also has a greenhouse area that comes in handy especially during the winter season. The crafty design will want you open to learning more about these beautiful plants. Aside from the plant life, there is also a small cafe where one can grab a bite. The garden remains open all seasons but the best time many tourists enjoy is during Christmas season when the place is beautifully decorated and people get to enjoy night-time tours.

Name:Lauritzen Gardens Omaha's Botanical Center
Address:100 Bancroft St, Omaha, NE
Related Site:http://www.lauritzengardens.org/
3. The Durham Museum
Photo by commons.wikimedia.org
The Durham Museum holds the history of the old train station in Omaha. The station has currently been refurbished with the main hall still exhibiting some old art deco interiors which are still well preserved. There is more available for sightseeing rather than the main hall, taking the elevator down will lead you to two trains and displays showing the extensive history of Omaha. The history covers the native American story to the first pioneers of modern-day Omaha. The price charged to view this classic train station is $11 per person.
Name:The Durham Museum
Address:801 S 10th St, Omaha, NE
Related Site:http://www.durhammuseum.org/
4. Bob Kerrey Pedestrian Bridge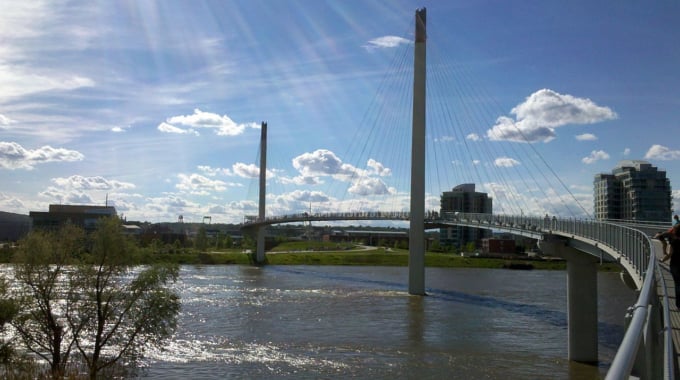 Photo by commons.wikimedia.org
Bob Kerrey Pedestrian Bridge is a beautiful bridge found in Omaha. It is the only bridge that you can walk over and cross to another state. The bridge is usually lively and flooded with people especially when the Iowa side river park is having some festivities or outdoor concerts. Many festivals are held on either side of the bridge. The bridge is a good place to catch the sunset as it offers amazing views. Many people also use this sightseeing opportunity to take amazing photographs. A lot of bikers, skaters, and runners use the stretch for their workouts.
Name:Bob Kerrey Pedestrian Bridge
Address:705 Riverfront Dr, Omaha, NE
Related Site:http://omaha.net/places/bob-kerrey-pedestrian-bridge
5. Joslyn Art Museum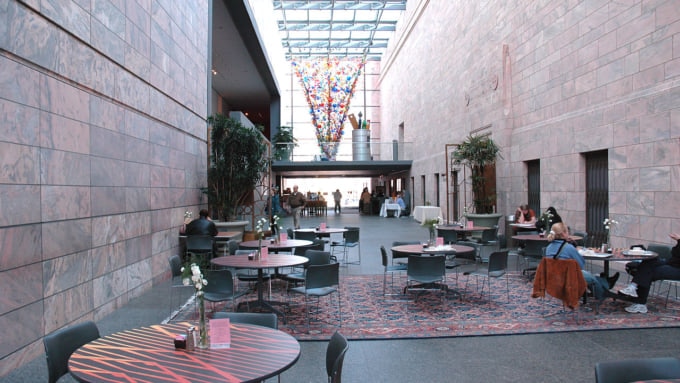 Photo by commons.wikimedia.org
Joslyn Art Museum is a great art museum with great ambiance located in Omaha. It has a good collection of both old and modern pieces of art. The art pieces vary from two to three dimensional from a variety of historical periods. This museum has been designed in a way that is not too tiring to explore. There is a beautiful sitting place often referred to as the pink marble which is a wonder of the world. Aside from sightseeing, one can marvel at some unique gifts at the Museum store.

Name:Joslyn Art Museum
Address:2200 Dodge St, Omaha, NE
Related Site:http://www.joslyn.org/
6. St. Cecilia's Cathedral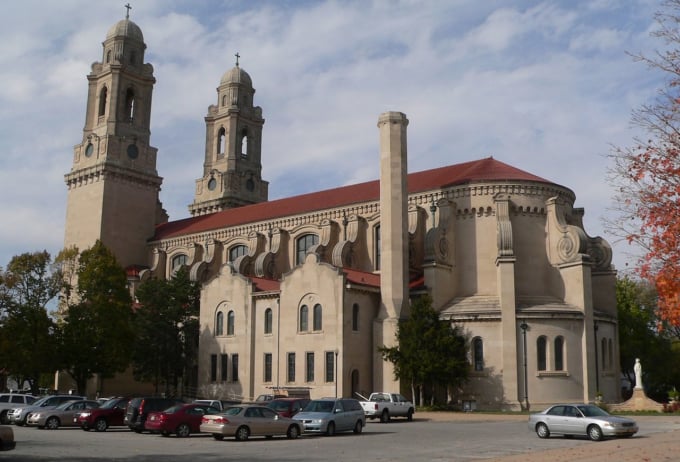 Photo by commons.wikimedia.org
St. Cecilia's Cathedral was one of the largest churches in Omaha and greater United States. The architecture of the church is striking mimicking a Spanish renaissance design. Most people enjoy sightseeing the beautiful architecture in and out of the church. Some of the most interesting features are the stained glass windows, creche and artwork. There is also an interesting pipe organ towering the apse of the church. There are pews outside of the church where you can relax and enjoy the views. The rose side chapel is also worth checking.
Name:St. Cecilia's Cathedral
Address:701 N 40th St, Omaha, NE
Related Site:http://www.stceciliacathedral.org/
7. Mormon Trail Center at Historic Winter Quarters
Mormon Trail Center at Historic Winter Quarters was pioneered by the LDS church who were traveling through Omaha. The center exhibits the Mormon trail and their hardships. The visitors' center tells more about the people who were forced to winter beside the Missouri River as they proceeded to the west. There are some dioramas and old cabin which visitors can enter and experience. The grounds behind the church are also open to the public to just walk around. Tours can either be self-guided or with the help of a free guide, there are videos to watch if one is also interested.
Name:Mormon Trail Center at Historic Winter Quarters
Address:3215 State St, Omaha, NE
Related Site:https://www.lds.org/locations/mormon-trail-center-at-historic-winter-quarters?lang=eng
8. TD Ameritrade Park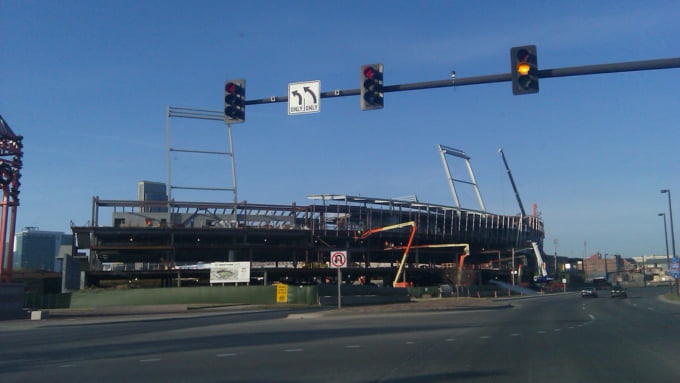 TD Ameritrade Park is a well-crafted stadium built to meet NCAA standards. The facility cost over $125 million dollars to put up. Unfortunate that it only gets used twice a year. This stadium is where the college world series are held in Omaha. Most tourists come to see the large stadium hoping to find some on-going games. If you are ever lucky to find a game, be sure to seat on the bleachers side as it is the best place to catch the game. There are also plenty of restaurants and bars in the area.
Name:TD Ameritrade Park
Address:1200 Mike Fahey St, Omaha, NE
Related Site:http://www.tdameritradeparkomaha.com/Contact.aspx
9. MANGELSEN Images of Nature Gallery
MANGELSEN Images of Nature Gallery is a great photo gallery within Omaha. The gallery is a hidden gem around old market worth visiting when in Omaha. The pieces in the gallery are nature photos from the renowned photographer, Thomas D. Mangelsen who has been photographing earth's finest nature creations for over 40 years. People who enjoy wildlife will find an amazing time viewing the various pieces of animals in their natural habitats. Pieces within the gallery are also available for sale and the friendly staff is quite familiar with their pieces.
Name:MANGELSEN Images of Nature Gallery
Address:1115 Harney St, Omaha, NE
Related Site:http://mangelsen.com/index.php/omaha
10. Gene Leahy Mall Park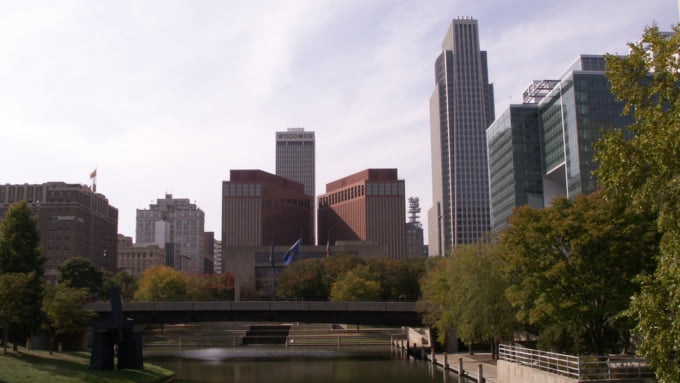 Gene Leahy Mall Park is a beautiful green space around downtown Omaha great for leisure walks. The locals in Omaha site out some notable changes within the park. There are not many sightseeing activities apart from the big slide that most tourists and locals enjoy. Some wax paper or cardboard is good to carry if you wish to get on the slide. There is also a beautiful lake you can walk around and enjoy the calm waters. The place is ideal if looking for a free space with minimal distractions or spending some family time.
Name:Gene Leahy Mall Park
Address:1203 Farnam St, Omaha, NE
◎ Closing
Omaha is that city that can turn a few hours of visiting to a couple of days. There is so much to enjoy while sightseeing Omaha. From its booming riverfront to the several beautiful museums, Omaha is not only a lively escape but an ideal travel destination for everyone looking to have a unique experience.