Saginaw:A City with Both Cultural and Natural Heritage that Make the Place Amazing for the Visitors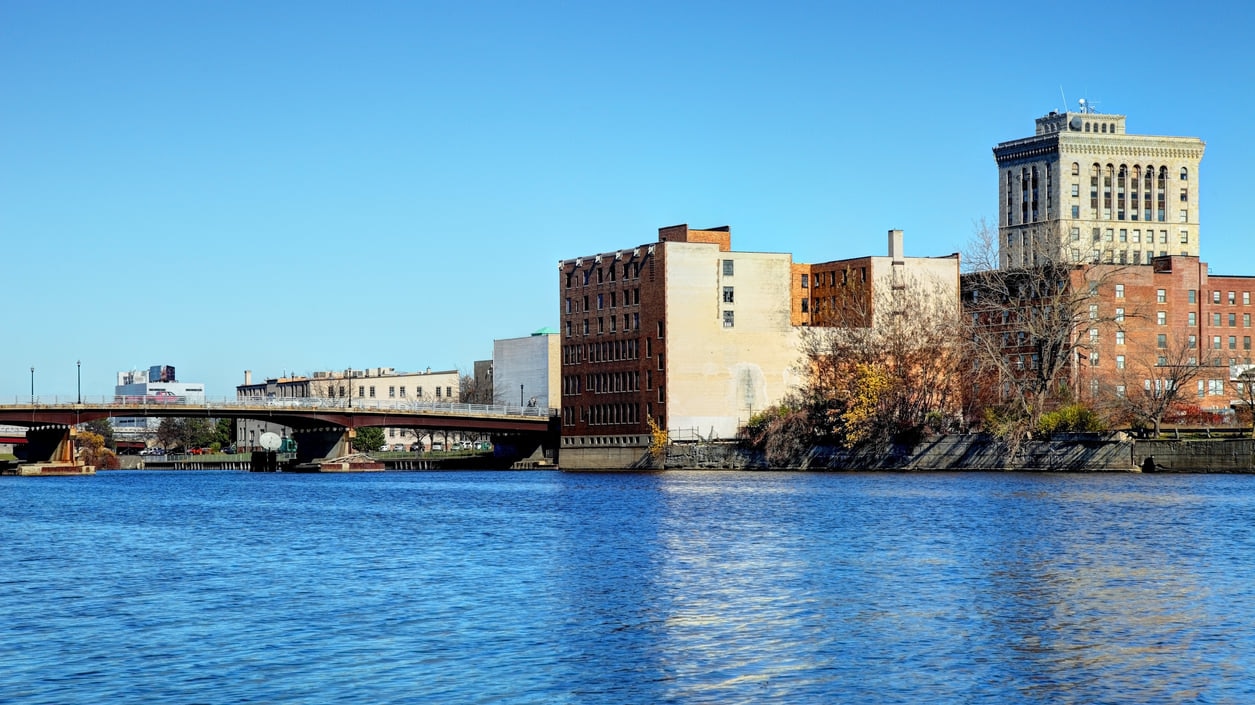 Saginaw is a city located in Central Michigan. Saginaw is one of the most amazing sites around this area and it offers varieties of impressive sightseeing to its visitors. The diversity of sightseeing in Saginaw will create a great experience for any tourist. Get introduced with the most distinctive sightseeing of Saginaw below.
[x] close
Saginaw:A City with Both Cultural and Natural Heritage that Make the Place Amazing for the Visitors:table of contents
1. Children's Zoo at Celebration Square
Let's start our journey with Children's Zoo at Celebration Square in Saginaw. This is sightseeing with amazing atmosphere that will provide you with fantastic time. If you are in Saginaw with a family, then this spot is really an ideal choice for your entire family. Not only will you enjoy the activities and animals watching, but also your children will truly love this place. Your children will be offered to wear special and funny costumes and will get candies from the staff. Animals are not the only things that make this spot attractive. There are also nice paths and exhibitions available for the Saginaw visitors.
Name:Children's Zoo at Celebration Square
Address:1730 S Washington Ave, Saginaw, MI
Related Site:http://www.saginawzoo.com/
2. Castle Museum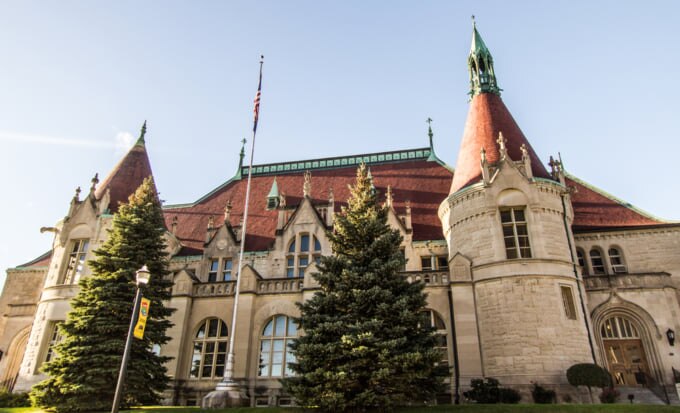 Photo by ehrlif/shutterstock.com
Now we are in a more cultural spot, which is Castle Museum in Saginaw. You will get surprised from the very first sight, because, first of all the building itself is very beautiful and attractive. The architecture of this sightseeing is amazingly beautiful and pleasant for look. Entering the building, your expectations will be even better than you could imagine. There are exhibitions and displays inside that are really must see both for the young and for the old. The entrance requires a fee of 1$, which is really worth the impressions.
Name:Castle Museum
Address:500 Federal Ave, Saginaw, MI
Related Site:http://www.castlemuseum.org/
3. Shiawassee National Wildlife Refuge
Shiawassee National Wildlife Refuge is a wonderful place in Saginaw to fully enjoy the natural beauties of the city. The sightseeing is taken care very properly and there are always volunteers who manage the cleanness and the amazing look of this part of nature. The viewing areas are really amazing and the variety of birds and deer make this spot even more attractive. Spend some time and you will surely catch the scene of a flying eagle. This sightseeing is an amazing part of the nature in Saginaw and is worth visiting in any type of weather.
Name:Shiawassee National Wildlife Refuge
Address:6975 Mower Rd, Saginaw, MI
Related Site:https://www.fws.gov/refuge/shiawassee/
4. Marshall M. Fredericks Sculpture Museum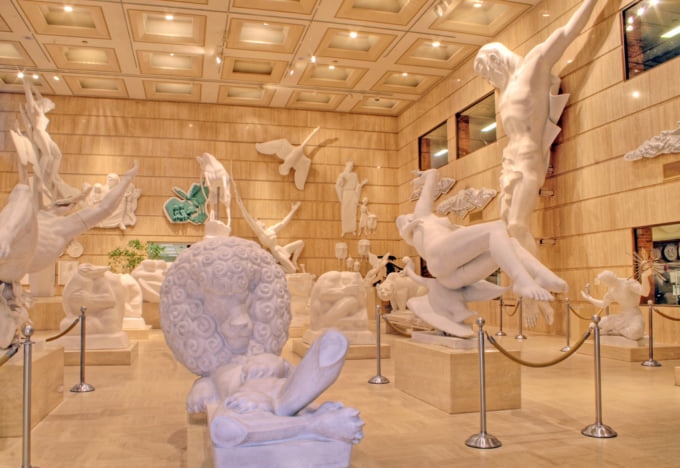 Photo by commons.wikimedia.org
Another cultural heritage that Saginaw can be pride of is Marshall M. Fredericks Sculpture Museum. The building will attract you with its magnificent look and amazing huge sculptures surrounding it. The sightseeing is worth visiting, because it is really very inspiring to stand and watch every single detail of the structure that has been created by only individual. Due to such kind of unique structures Saginaw never lacks of visitors and tourists who enjoy the beauty of the city in its greatest way.
Name:Marshall M. Fredericks Sculpture Museum
Address:7400 Bay Rd, Saginaw, MI
Related Site:http://marshallfredericks.org/
5. Japanese Cultural Center
As Saginaw has so much to introduce to its visitors about its culture, it is ready to offer them sightseeing that describes other cultures, as well. Japanese Cultural Center is one of the top places in Saginaw that has really become a place of interest even for the locals. This spot will provide you with a quiet and neat atmosphere. It is ideal for spending a night with friends and having chat along with a cup of tasty Japanese tea. The sightseeing is located in the center of a very nice Japanese park, which, in its turn, is in the heart of Saginaw.
Name:Japanese Cultural Center
Address:527 Ezra Rust Dr, Saginaw, MI
Related Site:http://www.japaneseculturalcenter.org/
6. The Hoyt Library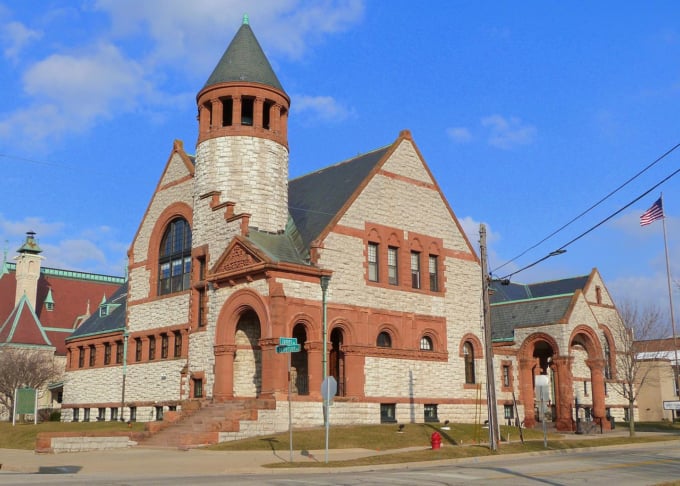 Photo by commons.wikimedia.org
If you are fond of books and literature, The Hoyt Library will become the most attractive spot for you in Saginaw. Before talking about the books, we would like to mention that the building itself is very amazing and beautiful. Inside is no less beautiful, as well. The hall is very comfortable for having a seat and enjoying some pieces of art that Saginaw keeps very carefully. The working staff in the library is very welcoming and helpful and they will give you directions in case of any question.
Name:The Hoyt Library
Address:505 Janes Ave, Saginaw, MI
Related Site:http://www.saginawlibrary.org/
7. Ojibway Island
Ojibway Island is an awesome sightseeing of Saginaw that is a very favorite spot both for locals and foreigners. The park is nice and quiet. It is ideal for a quiet walk and for organizing picnics, as well. There are activities that are available for all the visitors, including fishing and boating. As a visitor, you can spend a whole day here and do not even notice how time passes. The atmosphere is very pleasant and it makes you feel as if you are a kid. Take some popcorn and go near the water to feed the geese and seagulls with it. The spot is one of the best in Saginaw especially for kids. Every year on 4th of July you will also see the fireworks.
Name:Ojibway Island
Address:Ezra Rust Drive at Saginaw River, Saginaw, MI
Related Site:http://www.saginaw-mi.com/visit/ojibwayisland/
8. Fashion Square Mall
Now it's time to go shopping in Saginaw to buy many different things for you and your family. For this reason, you should never miss visiting Fashion Square Mall in Saginaw. There are several stores inside offering goods for many different tastes in many different options. The mall is not very huge, so it is very easy to navigate inside. After a busy shopping day you can enter the food court inside the mall to enjoy the tastiest food in Saginaw. This will be great ending for a shopping day.
Name:Fashion Square Mall
Address:4787 Fashion Square Mall, Saginaw, MI
Related Site:https://www.shopfashionsquaremall.com/
9. Pride and Country Village
Pride and Country Village is sightseeing in Saginaw that is a real pride for the locals. The spot is lovely and nice. Here you can see school houses, trains, unique buildings, shops, etc. The home decors are unique, as well and your time spent in this sightseeing will be fun and lovely experience for your visit to Saginaw. The items that come from old periods will attract you with their originality. You will also enjoy the hospitality of the local families and the food that they will treat you with.
Name:Pride and Country Village
Address:5965 E Holland Rd, Saginaw, MI
Related Site:https://www.prideandcountry.com/
10. Saginaw Valley Rail Trail
And at last there is another piece of nature that will leave you with the greatest expectations from Saginaw. This is Saginaw Valley Rail Trail with nicely paved and well maintained look. Maybe there is nothing special for your view, but you will totally enjoy the restful and calm atmosphere of the trail, where you can have a walk alone or with your spouse. You can also take a bike to enjoy the trail riding. Saginaw can surely mention that this sightseeing is one of the spots with super friendly and lovely experiences.
Name:Saginaw Valley Rail Trail
Address:6225 Stroebel Rd, Saginaw, MI
Related Site:https://www.traillink.com/trail/saginaw-valley-rail-trail/
◎ Closing
Saginaw is a city with both cultural and natural heritage that make the place amazing for the visitors. The sightseeing in Saginaw is very diverse and as a tourist you will never get bored with the various spots that Saginaw offers. Make a list of all the sightseeing that we introduce above to make your tour to Saginaw memorable and impressive.