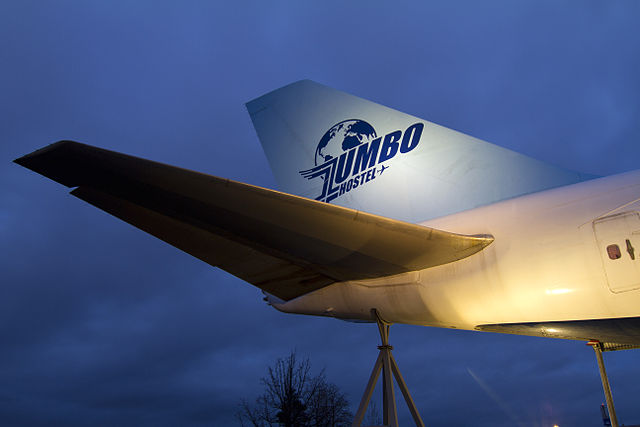 7 Amazing Hotel Experiences Around the World
For some travelers a hotel is simply a place to sleep and recharge their batteries. Others enjoy the lavishness that resorts often guarantee, adding a sense of luxury and extravagance to any vacation. Either way, having a clean, well-situated and exciting place to stay helps make a holiday hassle-free and much more enjoyable. For those looking for something more however, there's the possibility to explore unusual and hip home-stays and residences that you'll find around the world. Oozing with individual character, these hotels are often destinations in themselves.
table of contents
[x] close
7 Amazing Hotel Experiences Around the World
Book and Bed – Japan
Every book lovers dream come true, Book and Bed Tokyo is probably the soundest literary sleep you will ever have. Although the hostel promotes itself as an 'accommodation bookshop,' they don't sell any books. Instead, you get to sleep surrounded by an envious collection of books in various languages and genres. The rooms at Book and Bed are basic, yet comfortable, encouraging you to stay awake and read. Bathrooms are shared but clean and well-maintained. Those wanting to experience the iconic 'capsule hotel' style of living will find Book and Bed's single and double rooms to be ideal.

The hostel is now in a few different locations, such as Shinjuku, Asakusa, Kyoto and Fukuoka. Even though these hotels each have unique characteristic, the book-related theme is common throughout. Rooms at Book and Bed start at $50 for a single and go all the way up to $135 for a superior room.
Address: Book and Bed Shinjuku - 8F APM Building, 1 Chome-27-5 Shinjuku, Tokyo
La Villa Bethany – India
There has always been a vintage charm to La Villa Bethany, an English cottage transformed into a quaint home-stay in the hills of Northern India. However, what makes this residence, situated in picturesque Landour, all the more appealing is their unique rooms that add to the attractiveness of the place. Featuring theme-based accommodation, it's their Hobbit room that truly stands out from the rest. A studio that can fit a family of four comfortably, it comes ready with all the Lord of the Rings and Hobbit books along with objects and paintings from the series. To give the room more authenticity, there is a grass spread on the roof. Right next to it is a sitting area that promises the most astounding views of nearby Mussoorie and Doon Valley, especially at night. The perfect escape from the reality of life, rooms at La Villa Bethany cost around $150 per night, and include a hearty homemade breakfast.
Address: La Villa Bethany, Near Kellogg Memorial Church, Landour Cantt Mussoorie – 248179, India
Jumbo Stay - Sweden
Typically, planes are a necessity that help us travel far and wide in the shortest possible duration. For some, they are a means to the end, but others are passionate about airplanes to the point that they wouldn't mind spending a whole night in one. Jumbo Stay makes that dream come true, in a comfortable avatar, with its Boing 747 that is now a fully-functioning hotel near Stockholm's Arlanda Airport. A night inside Jumbo Stay is precisely what you would expect. It's a little cramped, and the bathrooms are very much like the ones you will find during your flight. However, everything is clean, and there's no need to keep your seat belts fastened this time. The rooms come equipped with modern-day amenities, including towels, bathrobes, toiletries and a TV. The common areas include a balcony, bar and cafe. Dorm room beds at the Jumbo Stay start at $45, but for a truly memorable stay, book their Cockpit suit for $200 per night.
Address: Jumbo Stay, Jumbovägen 4, SE-190 47 Stockholm Arlanda, Sweden
Skylodge – Peru
Not one for the weak-hearted, Skylodge Adventure Suites guarantees an adrenaline rush, throughout your stay, like you've never experienced before. Overlooking Peru's stunningly picturesque Sacred Valley, the suites are transparent capsules situated more than a thousand feet above the ground. Reaching Skylodge consists of hiking, climbing and zip-lining, adding to its adventurous allure. In return for their bravery, guests are privy to the most spectacular sights in the world, including that of the Milky Way at night. The capsule suits have four beds and each come with a toilet. A Skylodge excursion costs $400 per night, which might seem a little steep but this includes transportation to and from the pods, a gourmet dinner, wine, breakfast and most importantly the rights to boast about an unforgettable night, that's sure to leave friends and family envious of your stay.
Address: Pista 224 km. Urubamba-Ollantaytambo, Cusco, Peru
Frying Pan Tower – USA
Giving the word secluded a whole new meaning, the rather outlandishly named Frying Pan Tower is a decommissioned lighthouse, 34 miles off the coast of North Carolina in the Atlantic Ocean. Often dubbed as the 'most dangerous hotel in the world,' the tower presents its guests with an opportunity of a lifetime. The rooms are basic and feature most modern-day facilities. There is a helicopter pad for days when the sea is too rough for the boat, which doubles up as the ideal place to hit a few eco-friendly golf balls when not in use. While there is a possibility to book a room here for $600 per night, you can also volunteer to work on ongoing projects for an extended time on the tower.
Address: Latitude and Longitude 33°29′N 77°35′W
Hotel Not Hotel – The Netherlands
There are several ways to have a trippy stay in Amsterdam and one of them is to spend a night at the Hotel Not Hotel. A unique living space, there's a colorful vibrancy to the hotel, accentuated by the eccentric designs that form the core of this residence. Featuring rooms conceptualized by students of Eindhoven Design Academy, there's a ubiquitous playfulness in the aura that makes any stay here a lively and jovial experience. Every room in Hotel Not Hotel has a personality; be it the Amsterdam Tram, the Secret Bookcase, the Printed House, or the Crow's Nest. The hotel caters to guests of all budgets and is incredibly proud of its unconventionally named bar, Kevin Bacon. Room rates for the hotel fluctuates based on the time of year and can cost anywhere from $75 to $200 per night.
Address: Piri Reïsplein 34, 1057 KH Amsterdam, Netherlands
Reefsleep – Australia
Reefsleep is more than just a stay. It's an overnight adventure learning and looking into the changing nature of our planet by visiting one of its most beautiful locations. Guests on Reefsleep get to travel into the Outer Barrier Reef for a day full of snorkeling, scuba diving and relaxation. All meals are included in the trip, so the aim is to have fun without a worry in the world. There's also an underwater viewing chamber in case you don't feel like getting wet. The nights stay is exceptional, as sleeping beds with a canopy are set up on the top deck of the pontoon for a gentle sleep under the stars. Unfortunately, although the best things in life are supposed to be free, the entire Reefsleep excursion costs $750 but despite the high price is still worth every penny.
Address: 24 Port Drive, Airlie Beach QLD 4802, Australia
Conclusion
In an age when people want to do 'something different' and walk off the beaten path, theme-based hotels are a great way to enjoy a stay while indulging in the experimental. From hotels on boats to rooms in an Airstream, there are innumerable options available around the world for the enthusiastic traveler.