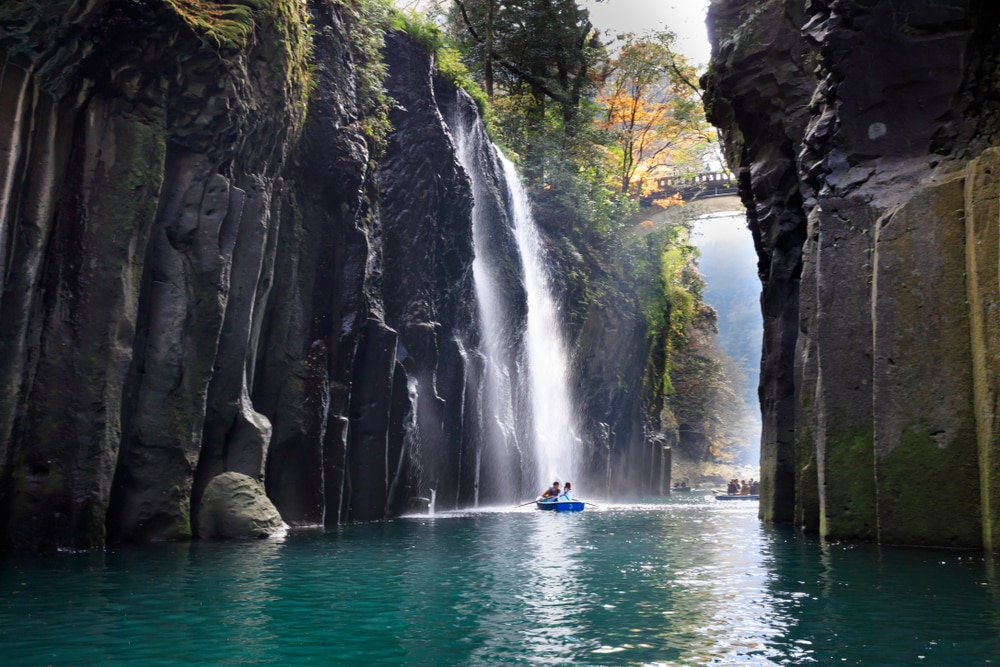 Photo by Norimoto/Shutterstock
The Most Beautiful Places to Visit on Japan's Southern Island of Kyushu
The furthest south of Japan's main islands and the third largest after Honshu and Hokkaido, Kyushu's seemingly out-of-the-way location means most people don't tend to make it out here. However Kyushu is home to some of the country's most incredible scenery, delicious foods and a unique side of Japan that's much different to the rest of the archipelago.
table of contents
[x] close
The Most Beautiful Places to Visit on Japan's Southern Island of Kyushu
Kagoshima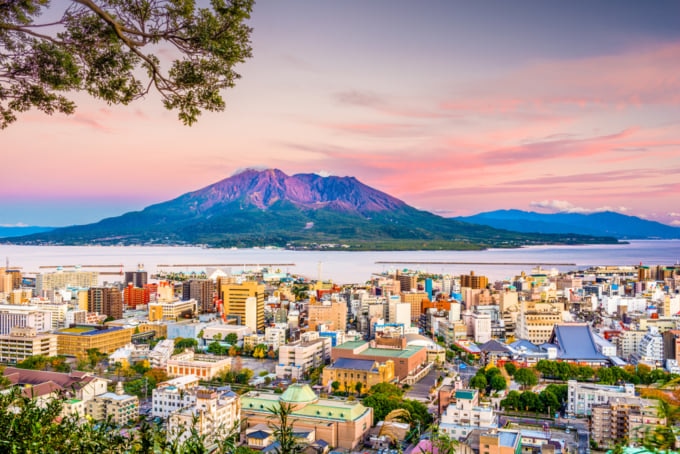 Photo by Sean Pavone/Shutterstock
Nestled in the far southern reaches of Kyushu, Kagoshima is well worth making the extra journey to get to for its beautiful views over the city and out to the imposing Sakurajima, a volcano peak rising out of the water across from the city. While it's sloping sides might be reminiscent of the iconic Mt Fuji (Although Sakurajima looks like it's had the top hacked off), unlike its northern cousin, this volcano is highly active, the most active in Japan in fact, and plumes of smoke can often be seen billowing out. Due to its highly active status, it's not permitted to walk to the actual crater, however you'll find several viewing spots across the island where you can get a closer view.
Beppu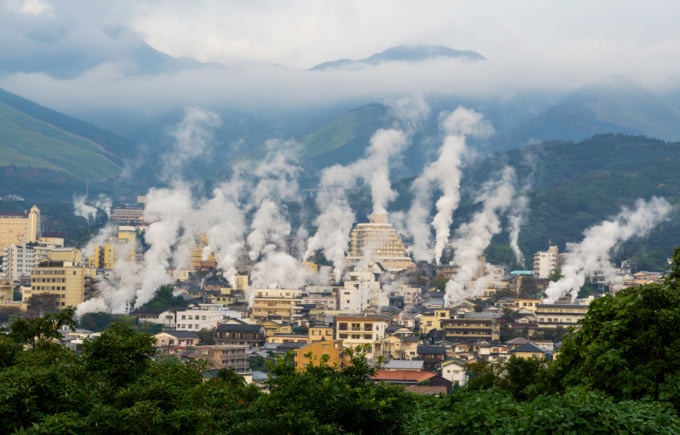 Photo by Journey is bliss/Shutterstock
This chilled-out town is packed full of hot springs, both public and private, divided into eight different onsen areas. While it's a great place for anyone to visit, the town really shines for those who might consider themselves as more hardcore onsen enthusiasts. With almost three thousand hot spring vents spread throughout the city, here you can find a range of different water styles and relaxation spots. Apart from standard baths with different mineral contents you'll also find mud baths and sand baths, where you'll be buried in heated sand.
Takachiho Gorge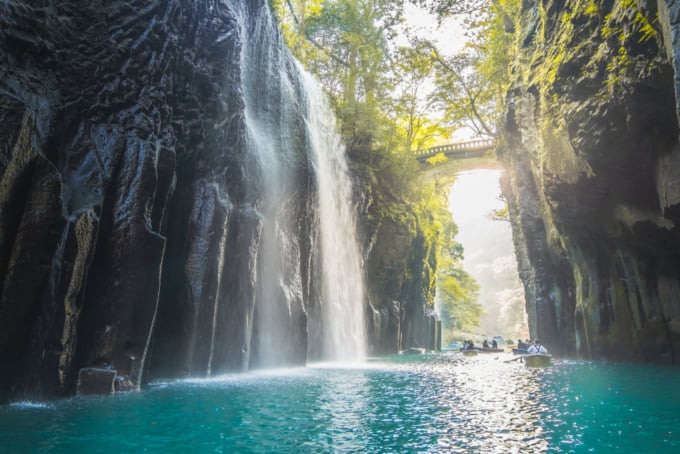 Photo by Kitinut Jinapuck/Shutterstock
Some of the best natural scenery you'll find around the island, Takachiho Gorge is renowned for its huge sheer cliffs that rise up either side of the Gokase River. While admiring the scenery from the walkway built there is stunning enough, for the best experience rent a kayak as you traverse down the gorge. It's not just limited to the gorge itself either, the surrounding mountains, rice paddies and quaint rural villages make for some gorgeous backdrops that highly warrant spending a little longer to explore the area.
Nagasaki Night View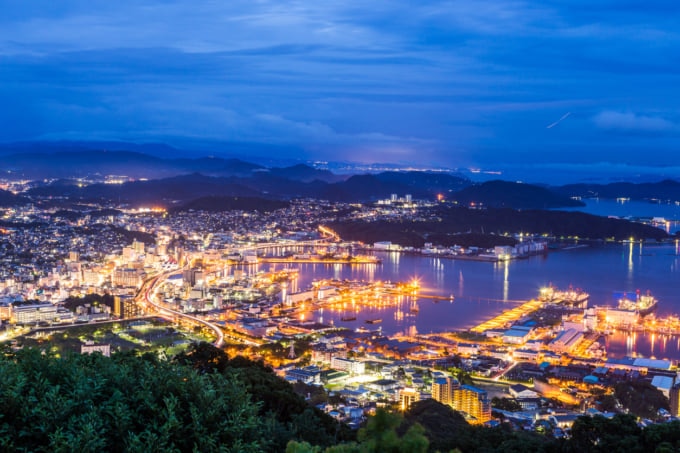 Remarked as one of Japan's top three night views and even the world, the view over Nagasaki from the adjacent Mt Inasa is a sight you can't miss out on while visiting Kyushu. With views over the busy port, the sprawling metropolis and the jagged mountain scenery, there's no sight quite like it in the country. Due to Mount Inasa's close proximity to the city, there are several ways to get there. The most scenic journey would be to take the cable car to the top as you're able to get panoramic views every step of the way. However you can also take a bus or taxi to the top or even just hike up there if you're up for more of a challenge, which takes just under an hour.
Kumamoto Castle
Photo by Sean Pavone/Shutterstock
One of the most beautiful of the traditional Japanese castles found around the country, Kumamoto Castle's beauty is heightened by the incredible surrounding scenery. The castle and its surroundings were heavily damaged during the destructive earthquakes in 2016, however repairs to the main buildings are expected to finish sometime this month in time for the Rugby World Cup. The city is due to host two of the world cup games.
Yoshinogari Historical Park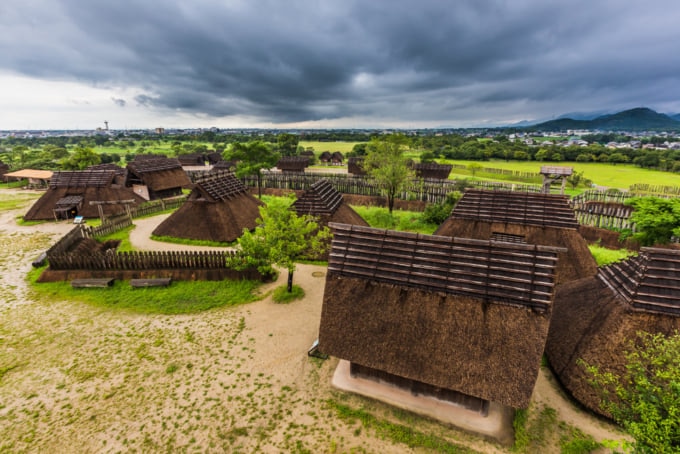 Photo by kan_khampanya/Shutterstock
An extraordinary archaeological site in Saga Prefecture, Yoshinogari is the site of an ancient settlement dating back to Japan's Yayoi Period from 300 BC to 300 AD. The perfect place to learn about this fascinating time in the country's history, the park features a number of wonderfully reconstructed buildings to show visitors just how life was like during this time.
Yakushima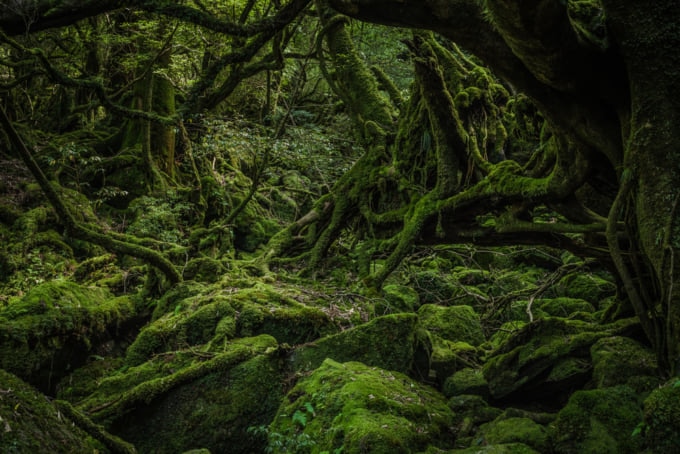 Photo by Alick To/Shutterstock
Requiring a ferry journey from Kagoshima, few make it out to this subtropical jungle island covered in ancient forests and overgrown trails, but those who do are always pleasantly surprised. A real must-see for any nature-lovers, much of the forest covering the island is over a thousand years old with some trees thought to date back to 7000 years ago. Hiking around the forests is truly spectacular especially when mist forms giving it an eerie, enchanted feel to it.
Conclusion
It might not be as popular as the region around Tokyo and Kyoto, however Kyushu offers a number of unique experiences and escapes to nature you won't find anywhere else in the country. Well connected by frequent air routes to all over the island, along with the bullet train that takes between two and three hours from Osaka, Kyushu is easy to get to and just as easy to get around.