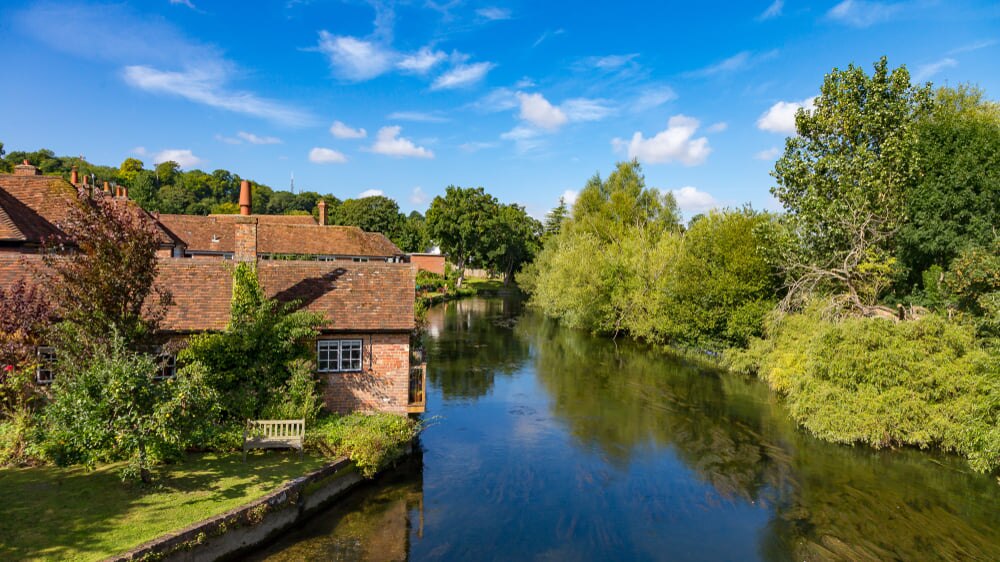 Photo by Adrian Baker/shutterstock.com
Salisbury : Majestic Medieval City in Wiltshire
Salisbury is one of the standing medieval church cities in England. It does not come off as a touristy destination but it does have lots of interesting sightseeing attractions for the traveler who is into history and the like. Aside from the medieval background, the Victorian villas and Gregorian mansions are also key attractions. Below are some of the other places you should pay a visit while in Salisbury.
table of contents
[x] close
Salisbury : Majestic Medieval City in Wiltshire
1. Salisbury Cathedral and Magna Carta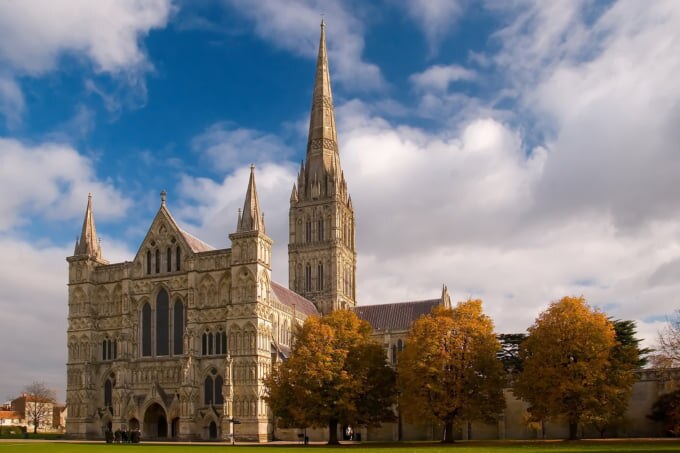 Salisbury Cathedral is a gothic cathedral built between 1220 to 1258. It is considered to be Britain's finest of its kind hosting the 1215 Magna Carta. This cathedral has featured over 70,000 tons of craftsmanship that are medieval in nature that dates back to the 13th century. There are free printed guides provided to sightseeing tourists who are not interested in paid tour guides. The rooftop is also very interesting together with the Magna Carta exhibition. Exploring the grounds takes about 30 to 45 minutes which will give you enough time to explore every angle of the church.
Name : Salisbury Cathedral and Magna Carta
Address : 6 The Close, Salisbury SP1 2EF, England
Related Site : http://www.salisburycathedral.org.uk/
2. Old Sarum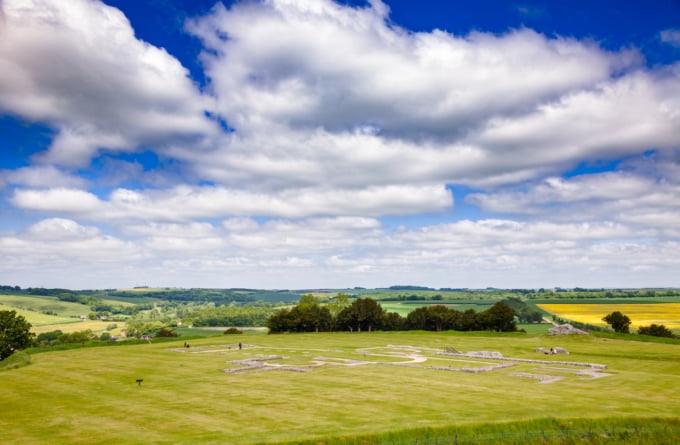 Old Sarum is an interesting part of Salisbury. The grounds form an interesting circular shape from the aerial view that is not to be missed at first hand. The place is of much importance as it dates back to over 1000 years. Since the landscape depicts a countryside setup, you will have yourself soaking up the England atmosphere as you enjoy the moat views. The nearby airfield is a good site to watch some landing airplanes and parachute drops. Entrance to the grounds is charged at $18 per person. There is also a gift shop which you can visit after sightseeing.

Name : Old Sarum
Address : Castle Road, Salisbury SP1 3SD, England
Related Site : http://www.english-heritage.org.uk/visit/places/old-sarum/
3. Boscombe Down Aviation Collection
Boscombe Down Aviation Collection hosts a collection of flight decks among another aviation-related paraphilia. The sightseeing attraction is a good distraction especially for the kids who have the opportunity of sampling different cockpits. One of the most interesting attractions is the RAF aircraft. The history behind it is also intriguing having to be a hanger used in the first world war. Aside from the various cockpits to get into, there are weapons you can have a look at and fuselages that one can climb to. Price for entry is also reasonable.
Name : Boscombe Down Aviation Collection
Address : Hangar 1 South Old Sarum Airfield | Old Sarum Airfield, Salisbury SP4 6DZ, England
Related Site : http://www.boscombedownaviationcollection.co.uk/
4. The Salisbury Museum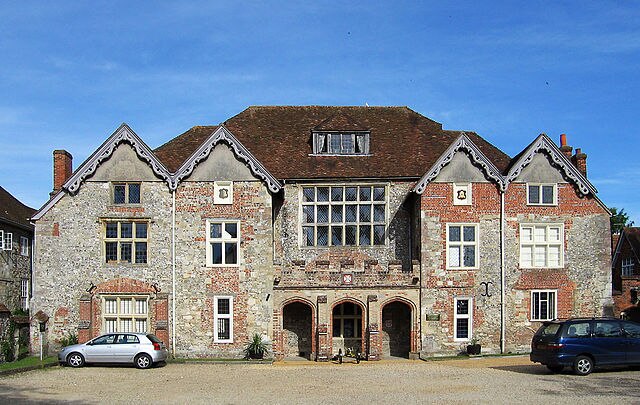 Photo by commons.wikimedia.org
Salisbury Museum is situated in what used to be the king's house. The museum is not so far from the famous Salisbury cathedral which makes it hard to miss. It houses a great collection of history relating to the nearby Stonehenge as well as other collections of costumes, ceramics, and fine art collections. The museum is well-curated with remains dating from the Paleolithic era over 300,000 years. The highlight is the famous Amesbury Archer. The archeology section is definitely what makes everything come to life at this sightseeing venue.


Name : The Salisbury Museum
Address : 65 The Close | The King's House, Salisbury SP1 2EN, England
Related Site : http://www.salisburymuseum.org.uk/
5. Arundells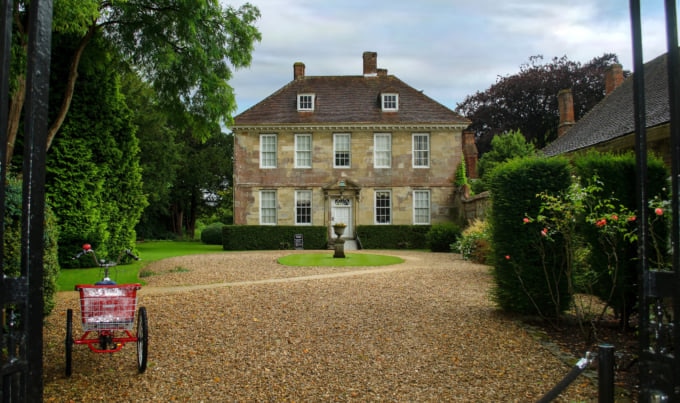 Arundells is a great place to learn more about Edward Health who was once a prime minister. There is also a beautiful garden spreading out to the river that is a great place to get lost into. Tourists are given an entry through the whole mansion as the well-informed guides give you a history of the prime minister and the house. You will get to learn about the sailing explorations as well as his personal accomplishments and interests. There are also musical and art exhibits which should not be missed out.

Name : Arundells
Address : 59 Cathedral Close | Salisbury, Wilts., Salisbury SP1 2EN, England
Related Site : http://www.arundells.org/
6. Salisbury Playhouse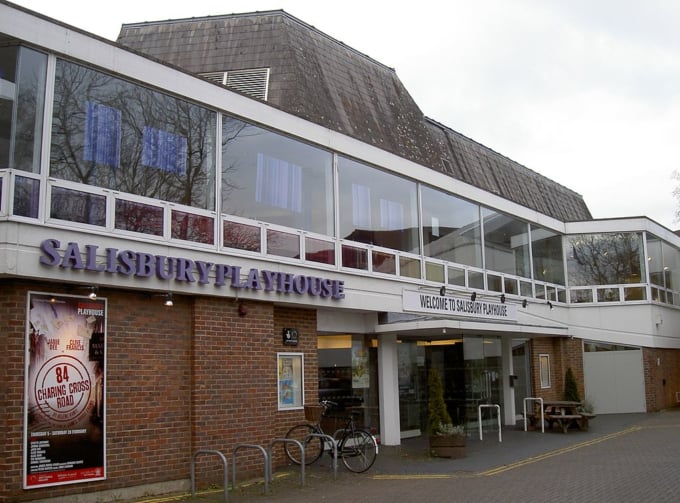 Salisbury Playhouse is a registered art & educational theatre based in Salisbury. Many locals from the surrounding areas visit the theatres to enjoy some great performances. The building's main households over 500 seats together with a Salberg area that sits almost 150 people. There is also an inbuilt rehearsal room community space. Within the grounds, expect to find a workshop and a store that sells wardrobe and props. Aside from the many productions, the center is believed to host over 14,000 people yearly. If you are done with the shows, you can stop by at the nearby bar.

Name : Salisbury Playhouse
Address : Malthouse Lane, Salisbury SP2 7RA, England
7. Salisbury Racecourse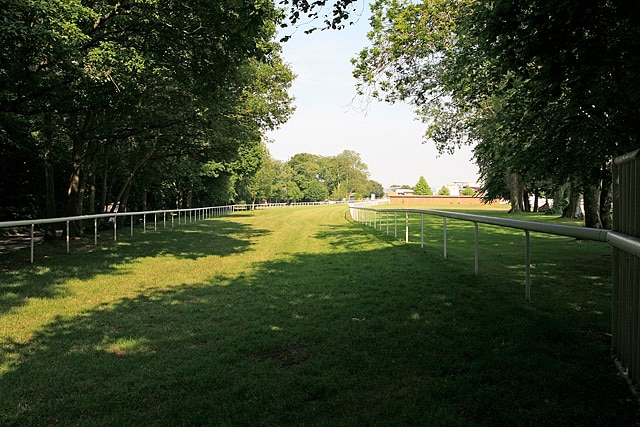 Photo by commons.wikimedia.org
Salisbury Racecourse is the best family past time over the weekends where locals and sightseeing tourists get to interact as they watch horse matches. The atmosphere is always pleasant with lots of activities within the area. Tickets into the racecourse grounds are bought at the office which has very friendly staff. You can either choose to go picnicking or sample the many food outlets in the area. The kids have a great entertainment area to keep them busy including bouncing castles. The adults can enjoy the races and even wager for fun.
Name : Salisbury Racecourse
Address : Netherhampton, Salisbury SP2 8PN, England
Related Site : http://www.salisburyracecourse.co.uk/salisburyracecourse
8. Larmer Tree Gardens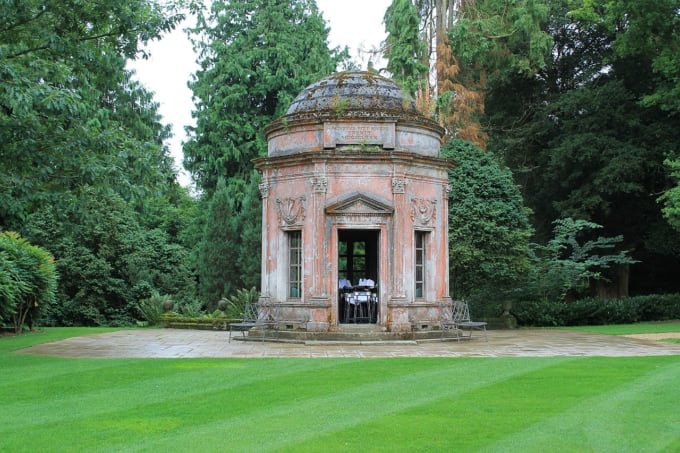 Photo by commons.wikimedia.org
Larmer Tree Gardens are a great escape in Salisbury. These gardens are tranquil with a peaceful atmosphere. The gardens have many spots for picnicking with deckchairs provided to facilitate this. There are many buildings with sunken ponds. The wooded walk is also lovely. There are also peacocks roaming around that add to the beauty of the area. These grounds are mostly used for private functions such as weddings hence are usually occupied during the weekends. It remains open for sightseeing over weekdays only. The entrance fee is charged at 4 pounds per adult while kids pay 2.5 pounds.


Name : Larmer Tree Gardens
Address : Tollard Royal, Salisbury SP5 5PT, England
Related Site : http://www.larmertree.co.uk/
9. Imber Range Perimeter Path
Imber Range Perimeter Path is among the largest dry grassland in the western part of Europe. The best time to go sightseeing the area is during May when the orchids are starting to come out. There is nothing much to do other than seeing the various landscapes and walking through the paths on the fields. It is advisable to go for daylight walks when you have a good vision of your surrounding as the night tends to be very dark with a high probability of one getting lost. Most tourists are known to enjoy the sunrise from that area.

Name : Imber Range Perimeter Path
Address : Salisbury Plain, Salisbury, England
Related Site : http://www.imberchurch.org.uk/
10. Salisbury Arts Centre
Salisbury Arts Centre is a laidback art space that lets people enjoy live HD opera broadcasts, films, shows and other concerts. Aside from the many shows, the place main activity is the artworks portrayed on the walls for people to appreciate. Despite being an ok place to visit at whatever time, Saturdays are the best, especially during lunch hour. The most interesting part is the fact that they even offer free admission to some exhibits. There is a cafe on the grounds that has a very friendly chef. It is the perfect place to stop for a snack.

Name : Salisbury Arts Centre
Address : Bedwin Street, Salisbury SP1 3UT, England
Related Site : https://www.wiltshirecreative.co.uk/
◎ Closing
Aside from its famous 123 m spire cathedral, you will find that Salisbury has an addictive charm. Leaning mostly towards the arts and culture with plenty of historical charms and entertainment theaters. The grasslands are also beautifully lined with a remarkable history that you should not miss out on. Salisbury will definitely open your eye towards architectural growth and art.