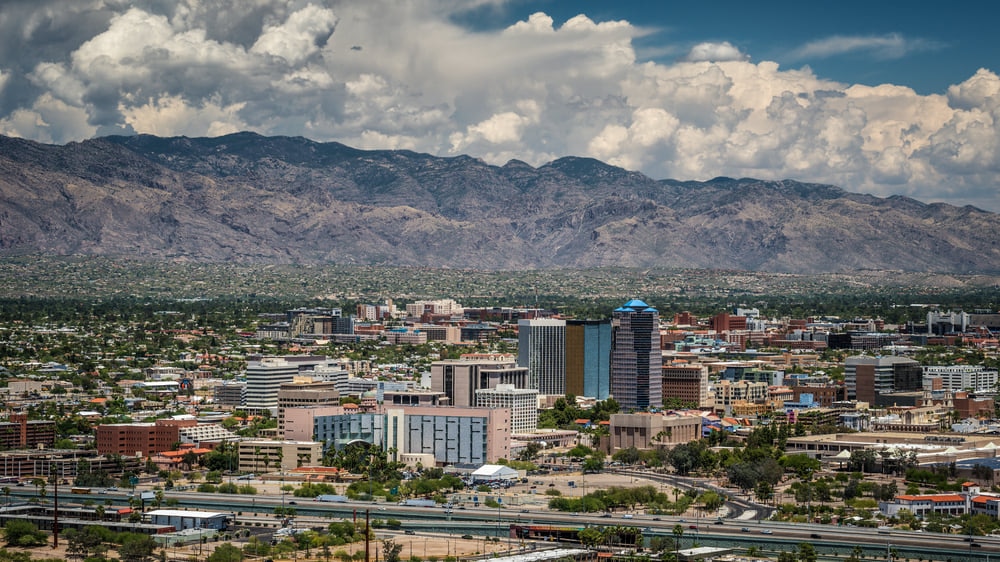 Photo by Nick Fox/shutterstock.com
Tucson:Artistic and Cultural Heaven that Is Home to the Free Thinkers and Adventure Thirsty
Tucson is considered to be a great stop for some authentic southwestern experiences. Most tourists travel to Tucson to explore its artistic and cultural heaven. It was even the first city to earn the designation of world city of Gastronomy by UNESCO. The beautiful landscapes are not to be left behind. These are some of the most popular sightseeing attractions tourists enjoy when visiting Tucson.
table of contents
[x] close
Tucson:Artistic and Cultural Heaven that Is Home to the Free Thinkers and Adventure Thirsty
1. Mission San Xavier del Bac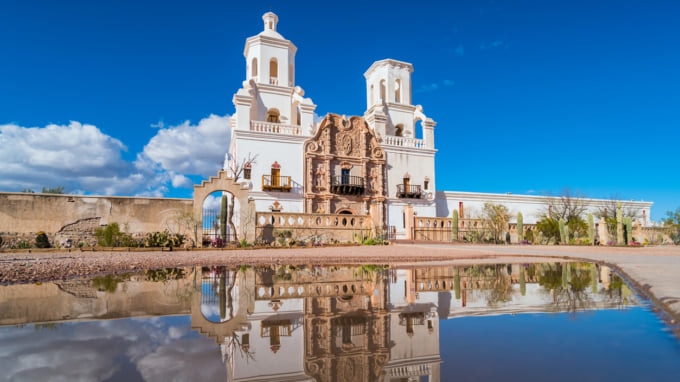 Mission San Xavier del Bac is a beautiful white adobe church in Tucson that was built in the 1700s. This sightseeing site has been restored still maintaining its unique Spanish colonial architecture. Every aspect of the church is beautiful, from its colorful frescoes to its sculptures and carvings. Aside from the visual aspect, the history of the place is also intriguing and the docents offer great knowledge of this. The peaceful atmosphere will make you enjoy its quiet grounds more. Tourists may wish to take photos to remember this beautiful place but unfortunately, it is not allowed. However, to coup some souvenirs, there is a great gift shop within the grounds.
Name:Mission San Xavier del Bac
Address:1950 W San Xavier Rd, Tucson, AZ
Related Site:http://www.sanxaviermission.org/
2. Pima Air & Space Museum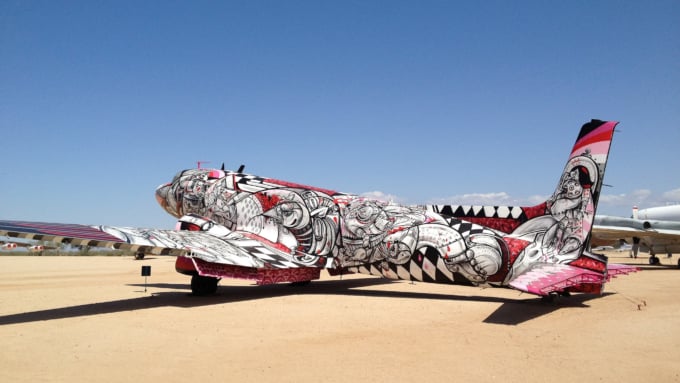 Pima Air & Space Museum is not only the largest aircraft collection in Tucson but the world! It covers over 80 acres. There are over 350 aircrafts and 6 indoor hangers that will blow your mind. Tourists enjoy seeing crafts from world war II, the world's smallest biplane, some supersonic spy planes and other unique crafts documenting the evolution around the world of flight. There is a bus tour of the AMARG that is offered by the Pima air and space but it will cost you $6. The place is not open for sightseeing at all times and reservations should be made ten days prior to ensure proper screening of visitors.
Name:Pima Air & Space Museum
Address:6000 E Valencia Rd, Tucson, AZ
Related Site:http://www.pimaair.org/
3. Tucson Botanical Gardens
Tucson Botanical Gardens is one of the most visited secret gardens in Tucson and greater America. The people of Tucson have nicknamed it the "oasis in the heart of Tucson" this is because of its landscape. The beautiful set up comprises of 17 residentially-scaled specialty gardens hosting some plants native to the Sonoran desert. These gardens include a zen garden and a barrio garden. Rocks from the Harrison Yocum collection have been used to landscape the cactus and succulent garden. There is also a butterfly house where you can see free-flying butterflies as you take captivating photos when they gently land on you.
Name:Tucson Botanical Gardens
Address:2150 N Alvernon Way, Tucson, AZ
Related Site:https://www.tucsonbotanical.org/
4. The Gaslight Theatre
The Gaslight Theatre is the perfect stop for anyone around Tucson. If you are looking for great laughs and entertainment besides sightseeing, The gaslight theatre will give you more than you may require. Tourists get to enjoy the live music and entertainment from talented performers. The staff is also very friendly making it a lively experience. An addition to this warmly welcome, guests get free popcorn for every show and a bonus Olie after the main show. Those celebrating a birthday or anniversary get to have complimentary ice cream. Since tickets sell out early it is advised for tourists to purchase earlier.
Name:The Gaslight Theatre
Address:7010 E Broadway Blvd, Tucson, AZ
Related Site:http://thegaslighttheatre.com/
5. The Mini Time Machine Museum of Miniatures
The Mini Time Machine Museum of Miniatures is a state of the art exhibit housed on over 10,000 square feet of space. The exhibit features collections of miniatures where tourists visiting for sightseeing purposes are taken through miniature houses and room boxes that tell different stories of the land and times. The different themes cover different parts of the world. The museum's permanent collection features fine-scale miniatures and enchanting collectibles including dollhouses that date back to 1742. The place can be interesting especially for artists and photographers since there is so much to inspire them.

Name:The Mini Time Machine Museum of Miniatures
Address:4455 E Camp Lowell Dr, Tucson, AZ
Related Site:https://theminitimemachine.org/
6. DeGrazia Gallery in the Sun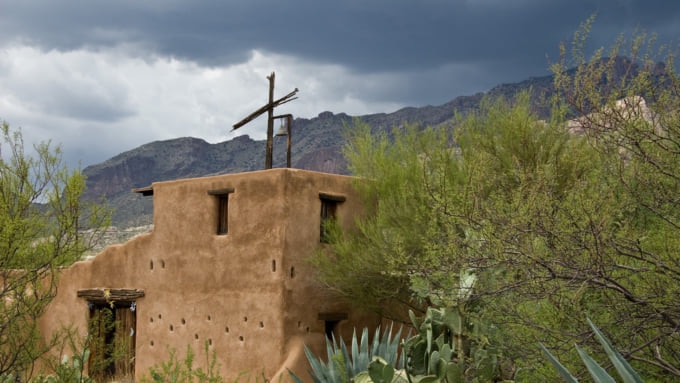 DeGrazia Gallery in the Sun stands a legendary landmark in Tucson because it is listed on the national register for historic places. Ted DeGrazia is behind the architecture and construction of the gallery. The sightseeing site is diverse, there is a cactus courtyard, murals, gift shop, Ted DeGrazia's grave and home. It also has 10-acre foothills of the adobe gallery. The gallery has some permanent and rotating exhibits from the local artists around Tucson and Ted DeGrazia himself. Entry charges are $8 per adult but annual memberships are cheaper to purchase. If you are looking for an art escape in a rustic set-up this is the perfect getaway.


Name:DeGrazia Gallery in the Sun
Address:6300 N Swan Rd, Tucson, AZ
Related Site:http://degrazia.org/
7. Trail Dust Town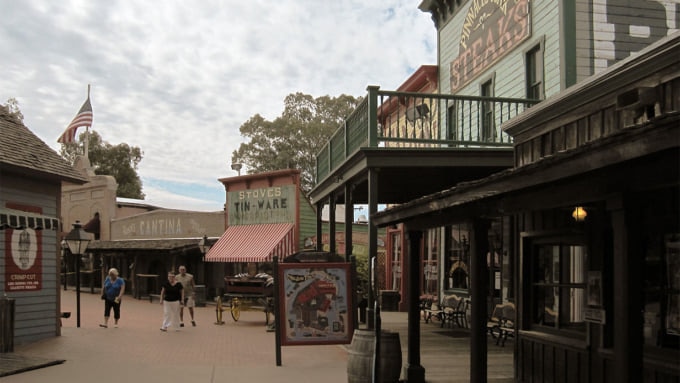 Photo by commons.wikimedia.org
Trail Dust Town is one of the most popular sightseeing sites in Tucson. It comprises of some western themed buildings that developed a complex. The Pinnacle steakhouse steals the show as the anchor of the trail dust town. AThis is where tourists travel to Tucson to get the ideal taste of the old west. There is a wild west stunt show that takes place by the Pinnacle peak Pistoleros that is not to be missed. Trail dust town is home to a variety of fun activities and venues in Tucson. The elegant Savoy Opera house can also be found at trail dust. Some of the activities can be a ride down Huntington railroad. There are other fun activities at Anna Park too!

Name:Trail Dust Town
Address:6541 E Tanque Verde Rd, Tucson, AZ
Related Site:http://www.traildusttown.com/
8. Arizona Sonora Desert Museum
Arizona-Sonora Desert Museum is a combination of natural history museum that accommodates a zoo and botanical garden. The diverse fauna and flora of the Sonoran Desert is reflected in an art gallery. The Arizona-Sonora Desert Museum feels like an outdoor zoo. There are a variety of indigenous animals within the museum. For some entertaining animal shows, it is best to confirm schedules. The hummingbird aviary is very beautiful and the raptor free flight gives one an opportunity to get close to the birds. Since missing some underground trails is very easy, it is advisable to consult your map.

Name:Arizona Sonora Desert Museum
Address:2021 N Kinney Rd, Tucson, AZ
Related Site:http://www.desertmuseum.org/
9. Reid Park Zoo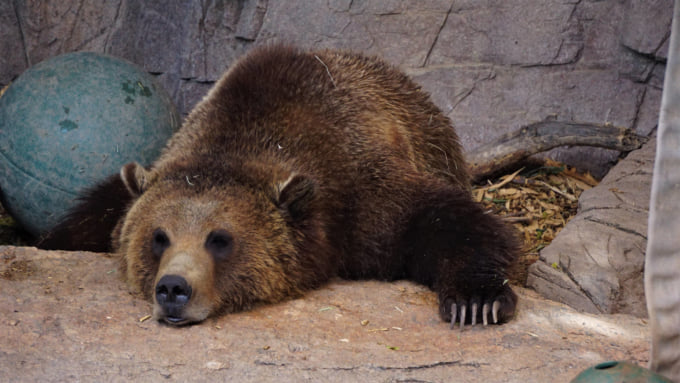 Reid Park Zoo is the perfect place around Tucson to discover the wonders of wildlife. This hidden gem is nestled in the heart of Tucson. Despite being smaller than the regular zoos, the animals in the zoo seem well taken care of. There is a train that drives around the fun elephant area and this needs around 2 hours so it is worth a try. The bears, giraffes, and rhinos are also great entertainment. Tourists are advised to make online ticket purchases to avoid long queues upon entry.
Name:Reid Park Zoo
Address:3400 E. Zoo Court, Tucson, AZ
Related Site:https://reidparkzoo.org/visit/hours/
10. Madera Canyon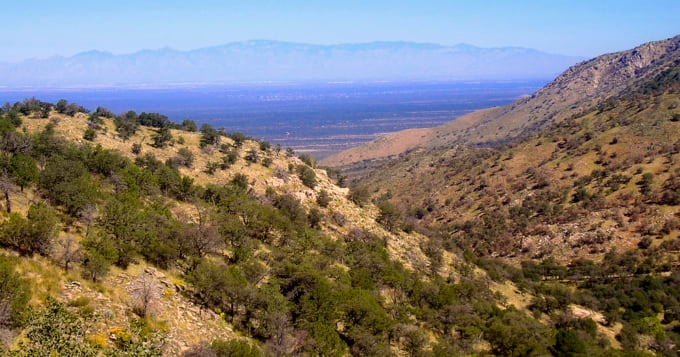 Photo by Nelson Sirlin/shutterstock.com
Madera Canyon is a scenic drive that will help you relax and unwind with nature. The place is famous for hiking, camping, and bird-watching activities. There is an amazing bird-watching area complete with feeding stations that serve as stopover points for migrating birds. Since the Mandera canyon is filled with rocks especially around the trails, comfortable sporting shoes are ideal. Picnic areas are however available with some shady trees. The small gift shop sells some great snacks and souvenirs. There is an entrance fee of $5 that is charged upon entry.

Name:Madera Canyon
Address:Tucson, AZ
◎ Closing
Tucson will give free thinkers something to smile about since there is plenty of room to roam and explore its dramatic beauty without boundaries. The year-round sunshine makes it a perfect destination to travel to. The laid-back atmosphere of Tucson will have you not wishing to leave once you immerse yourself.