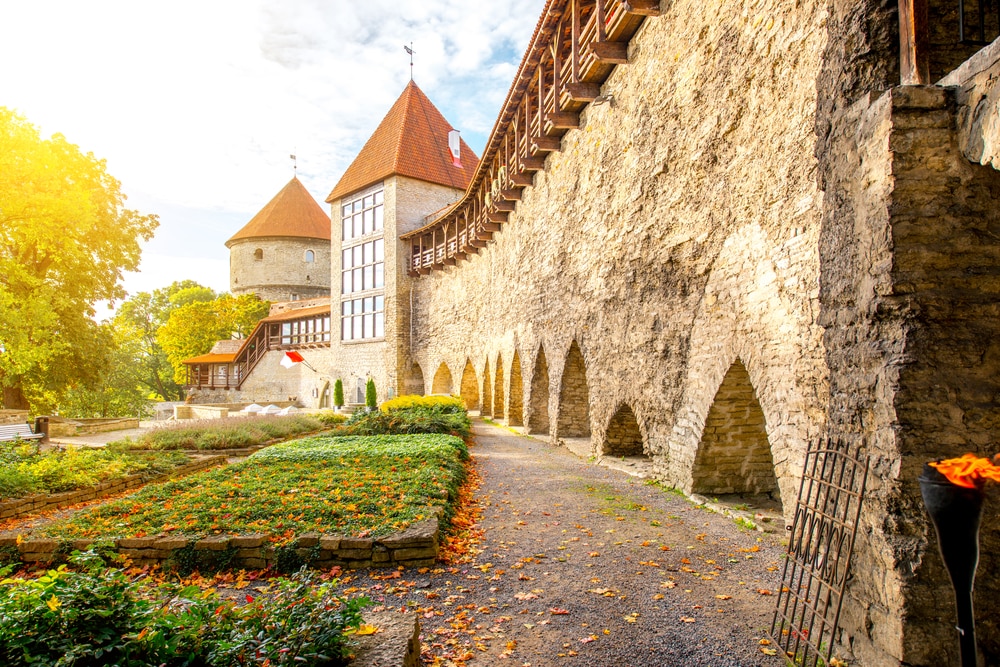 Photo by RossHelen/Shutterstock
The Top 5 Medieval Castles and Manors to Visit in Estonia
With its awe-inspiring medieval castles and Baroque manors, it's no wonder Estonia attracts history buffs from all over the world to visit its remarkable heritage sites. From ancient fortresses to aristocratic retreats, these are some of the best historic castles and manors that Estonia has to offer.
table of contents
[x] close
The Top 5 Medieval Castles and Manors to Visit in Estonia
Narva Castle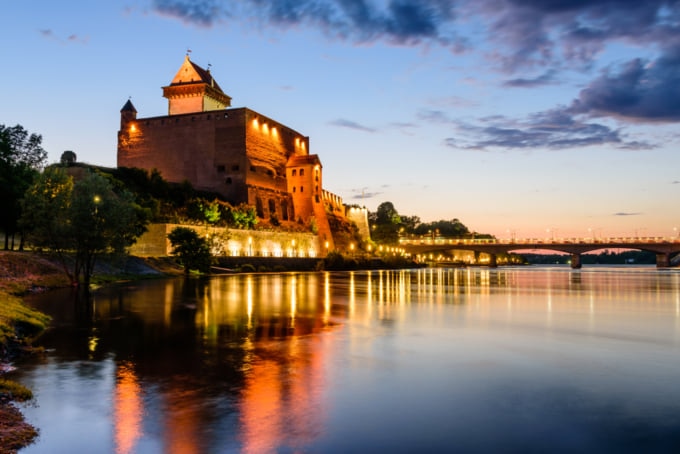 Photo by By RAndrei/Shutterstock
Reopened in 2019 after further restoration, Narva Castle is considered the best-preserved castle in Estonia. The Danish built the castle during the late 17th century for their king's vice-regent. Today, the castle is open to the public and hosts rotating contemporary and historical art exhibitions, in addition to permanent displays on the history of Narva and its castle.
Poltsamaa Castle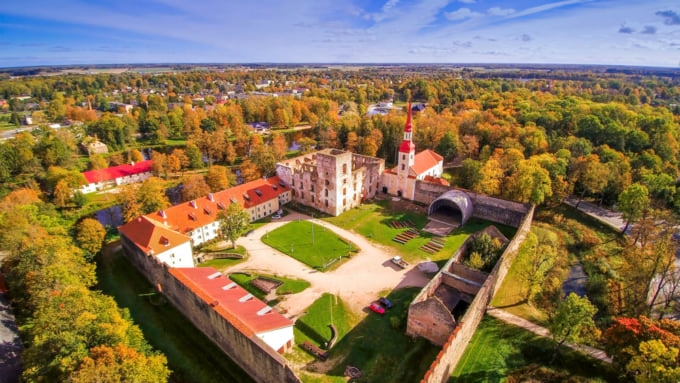 Photo by Nordic Moonlight/Shutterstock
The first Poltsamaa Castle was built in 1272, but after centuries of misfortune, it was finally rebuilt in the late Baroque style during the 18th century. The castle wings and cellars contain various museums with exhibits on everything from local history to Estonian cuisine, and the outdoor courtyard regularly hosts hands-on workshops. After exploring the castle, visitors can relax at the in-house restaurant and sample local delicacies.
Vasalemma Manor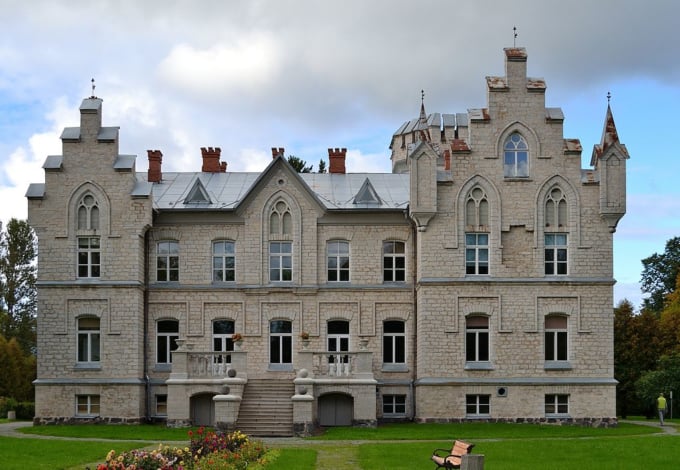 Finished in 1893, the regal Vasalemma Manor of Harju County stands exactly as it did during the Victorian Era. The stone walls are made of local dolomite, an ornamental stone nicknamed 'Vasalemma Marble'. Built in the style of an English manor house, with its arched windows and truncated gables, Vasalemma Manor has been used as a backdrop for various period dramas. As it now houses a school, the manor can only be observed by visitors from a distance, but is no less impressive for it.
Kadriorg Palace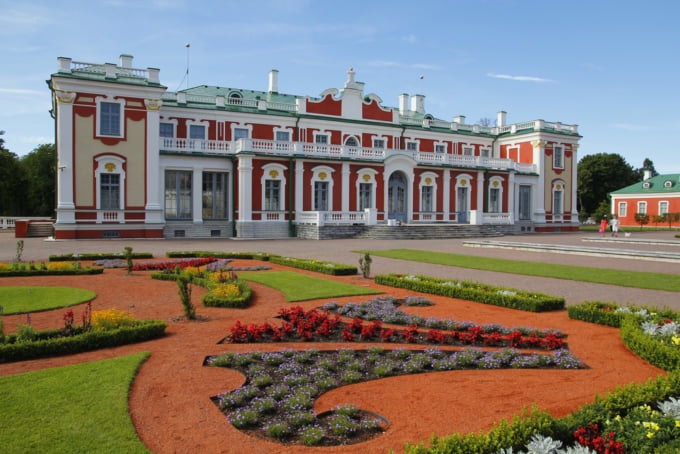 Built during the 18th century, the stunning courtyards, gardens and facades of Kadriorg Palace mirror the colorful Baroque-style Russian architecture of Saint Petersburg, the former capital of Imperial Russia. The estate was commissioned by the Tsar Peter the Great as a summer residence for his wife, Catherine I, whose initials are inscribed in the great hall. Kadriorg Palace is located in Tallinn and houses one of the country's most important art museums, the Art Museum of Estonia.
Sangaste Castle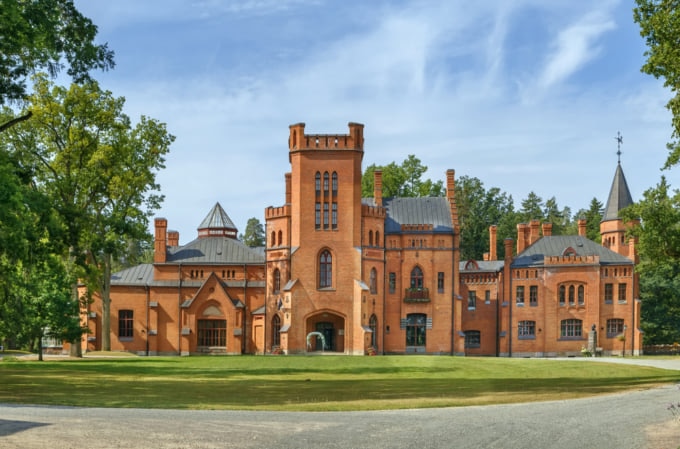 Photo by Borisb17/Shutterstock
The stately Sangaste Castle in Valga County is a stunning representation of Estonia's Neo-Baroque architecture. Built in the late 1800's, the castle also draws inspiration from English Tudor styles. Today Sangaste Castle's sprawling, picturesque estate is open for visitors to explore and includes a restaurant and hotel. The castle's heritage charm also makes it a popular destination for private parties, weddings and business seminars.
In Conclusion
Home to some of the most impressive medieval castles in Europe, and some of the finest examples of classical European architecture still standing today, Estonia should be at the top of every history buff's travel itinerary.