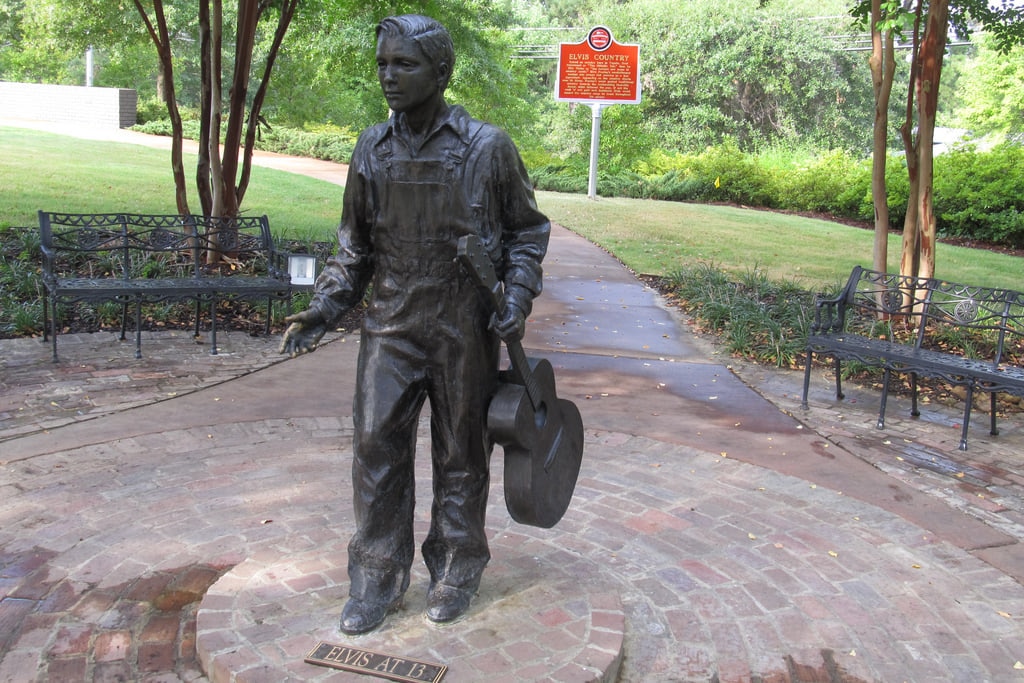 Tupelo:Take a Trip to the Birth Place of Legendary Elvis Presley
Are you the biggest fan of Elvis Presley? Why not pay him a tribute by taking a trip to his birth place. Tupelo is an amazing city rich in culture and heritage located in the state of Mississippi. With number of parks and museum around the place, it is a cultural hub with lot of recreational places to visit. The heart of the live music, Tupelo is known for its grand musical interest with being the hometown of legendary musician Elvis Presley. The fun and frolic filled musical town has so much to offer for the travelers. Here are the top nine places to visit.
table of contents
[x] close
Tupelo:Take a Trip to the Birth Place of Legendary Elvis Presley
1. Tombigbee State Park
The recreational public park is located along the Mississippi Highway and it surrounds area of around 90-acres of Lake Lee. It is a great place for families and friends for enjoying picnics or strolling around in the evenings. It was built in the year 1930s by the Civilian Conservation Corps. There are many activities that one can enjoy like fishing, enjoying the leisure of campsites, picnic on weekends, play golf and completely relax with your loved ones. Surrounded by greenery around it is a peaceful place to be.
Name:Tombigbee State Park
Address:264 Cabin Dr, Tupelo, MS
Related Site:https://www.mdwfp.com/parks-destinations/state-parks/tombigbee
2. Oren Dunn City Museum
The Oren Dunn city Museum is a dairy barn and was a part of the Forest Lake Farms. It is extremely gorgeous with rich culture and historical reflection of American through the quaint museum. It represents an eclectic village along with a church and school that exhibits lot of historical aspects. There are many exhibited artifact and historical models of things like railroads, Chick saw cultural history, Mississippi fossils etc. that weaves the interest of the visitors. It is inside Ballard Park with many picnic spots, lakeside trail, playgrounds along with many attractions.
Name:Oren Dunn City Museum
Address:689 Rutherford Road, Tupelo, MS
Related Site:https://www.tupelo.net/vendor/oren-dunn-city-museum/
3. Elvis Presley Birthplace & Museum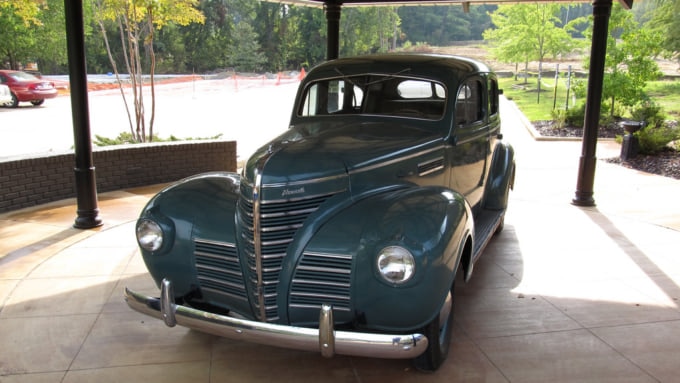 Are you a fan of Elvis Presley and want to know more of him? The museum is one of the best historic places and prominent landmarks in Tupelo dedicated towards Elvis Presley. It is a small museum which has many things in display from Elvis Presley's childhood. It gives you more insight about the life and childhood of the legendary artist. Most of the fans enjoy the museum making a suitable 1 or 2 hours of trip. The museum has everything you want to know about the legendary man.
Name:Elvis Presley Birthplace & Museum
Address:306 Elvis Presley Dr, Tupelo, MS
Related Site:http://www.elvispresleybirthplace.com
4. Tupelo Automobile Museum
The automobile museum is one of the largest automobile museums that display around 120, 000 square feet of automobile. The car and vehicle range include a whole range of classic and collectible vintage cars that are maintained and displayed since over 100 years. There are some rare and vintage cars in the museum along with the rare Tucker that was owned by Elvis Presley. With such exclusive range of trucks, cars, tractors, tricycle etc. it is a visit that one must not miss while in Tupelo.
Name:Tupelo Automobile Museum
Address:1 Otis Dr, Corner Franklin & Otis, Across Bancorp South, Tupelo, MS
Related Site:http://www.tupeloautomuseum.com/index.php
5. Tupelo Buffalo Park & Zoo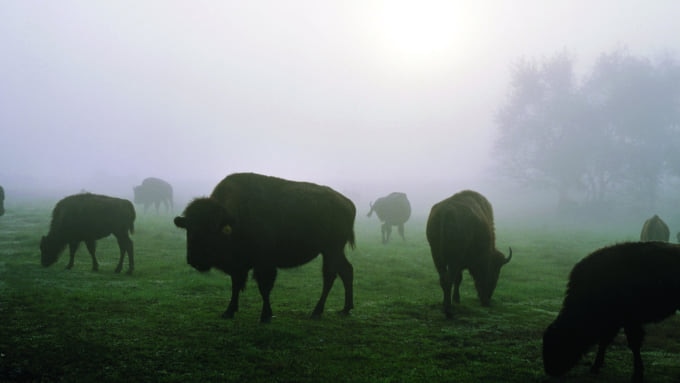 It is an excellent natural and wildlife area with number of animals to witness. It gives you the chance to get really close to the animals through the Monster Bison Bus safari. There are number of exotic animals where giraffes eat out of your hand, rabbits, turkeys, pygmy goats, miniature cow, fallow deer, etc. that you can pat. It is a unique type of zoo and is home to the unique White Buffalo "TUKOTA" and is considered to be sacred. It is a great place to take out your kids.
Name:Tupelo Buffalo Park & Zoo
Address:2272 N Coley Rd, Tupelo, MS
Related Site:http://www.tupelobuffalopark.com/
6. Trace State Park
The state park is no ordinary small park but is spread in acres of land that brings out the best of colors during all seasons. The ground is perfecting for camping and sleeping under the moonlight. The warrior trails campground is one the camping grounds within the park to enjoy an outdoor camping. There are many camper spaces in the woods with wildlife surrounding the place. It gives you a serene escape from monotony of life and is perfect for spending your weekends while connecting with nature.
Name:Trace State Park
Address:2139 Faulkner Rd, Belden, MS
Related Site:https://www.tupelo.net/vendor/trace-state-park/
7. Natchez Trace Parkway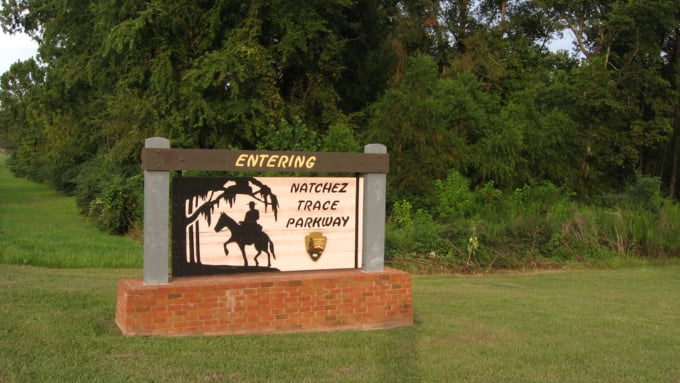 This is one of the most gorgeous and scenic routes in Tupelo and is a 444-mile recreational road perfect for road trips. The historic and beautiful natural corridor was used before for trading but now makes hotspot for scenic drives, hiking, camping, horse riding etc. There are many places to see and experience under the lap of nature as you drive through the scenic corridor. The dreamy wooden cottages and captivating verdant landscape fills your appetite with sense of satisfaction. It is indeed one of the most fulfilling sight-seeing places.
Name:Natchez Trace Parkway
Address:2680 Natchez Trace Pkwy, Tupelo, MS
Related Site:https://www.nps.gov/nr/travel/cultural_diversity/Natchez_Trace_Parkway.html
8. Gumtree Museum of Art
Give your artistic soul some food for thought and eyes as you enter the art museum. It is a member of Tupelo arts community which helps in sustaining the museum by displaying high quality arts and visuals. It is a great place to see the local arts and the location is also great. The nice and fine collection is an experience for artists and helps in supporting the work by the local artists. There are exhibitions also conducted in the museum.
Name:Gumtree Museum of Art
Address:211 W Main St, Tupelo, MS
Related Site:http://gumtreemuseum.com
9. Tupelo National Battlefield
This place is built in memory of the battle of Tupelo and as a tribute to the soldiers who lost their lives fighting in 1864. It is a historical site and is memorial in name of the brave hearts that fought the battle. It is a small place and worth one time visit if you are in the city of Tupelo. It is a great place to know about the battle history.
Name:Tupelo National Battlefield
Address:2005 Main St, Tupelo, MS
Related Site:http://www.nps.gov/tupe/index.htm
◎ Closing
Tupelo is a small city in Mississippi with rich history and iconic museums. It is rightly known for being the birth place of Elvis Presley with museum under his name. The city is joyful with lot of creative music and art in place along with prominent wilderness.