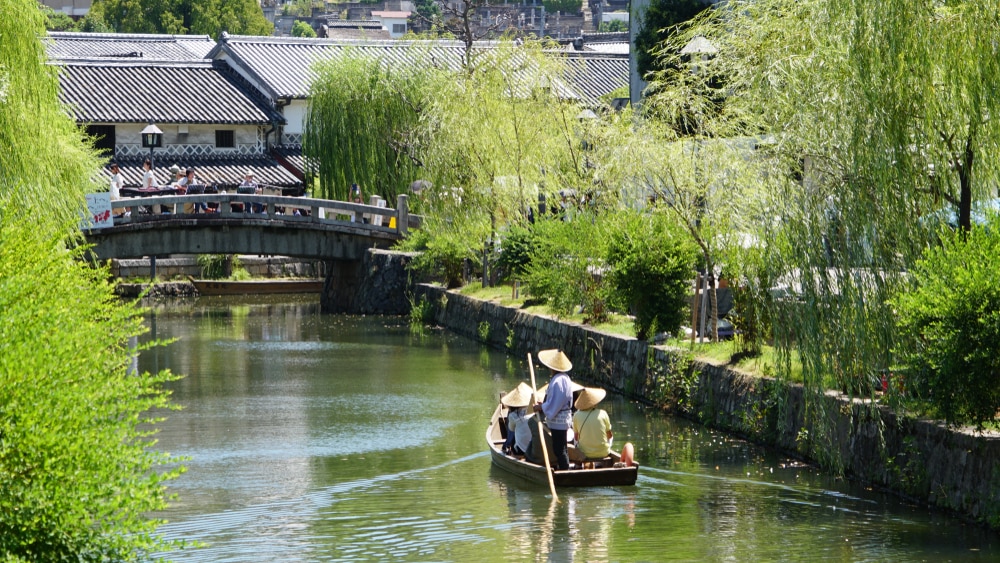 Photo by Kento Kodama/Shutterstock
The Most Picturesque Historic Towns and Traditional Villages in Japan
These days, traditional Japanese architecture is a rarity in the big cities, but go beyond the nation's metropolises and there's a wealth of historic villages and preserved towns to explore. From Edo Era merchant towns to remote mountain hamlets, these are Japan's most beautiful traditional villages that warrant exploring.
table of contents
[x] close
The Most Picturesque Historic Towns and Traditional Villages in Japan
Furuichi-Kanaya, Yanai, Yamaguchi Prefecture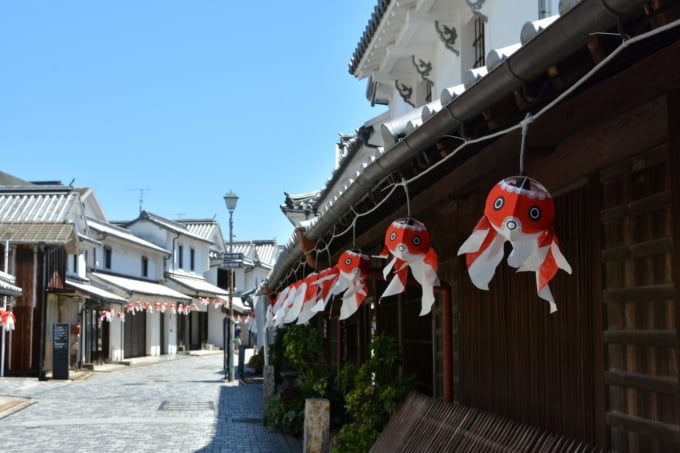 This historic district in Yanai, Yamaguchi Prefecture is a former merchant's quarter. Thanks to its position on the Seto Inland Sea, Yanai was the center of trade in the region during the Edo Period. Today, it's filled with well-preserved merchant shops and warehouses. The paper goldfish lanterns lining the streets are a specialty of Yanai and a recognized traditional craft. The town hosts a goldfish festival there every summer.
Arita-uchiyama, Arita, Saga Prefecture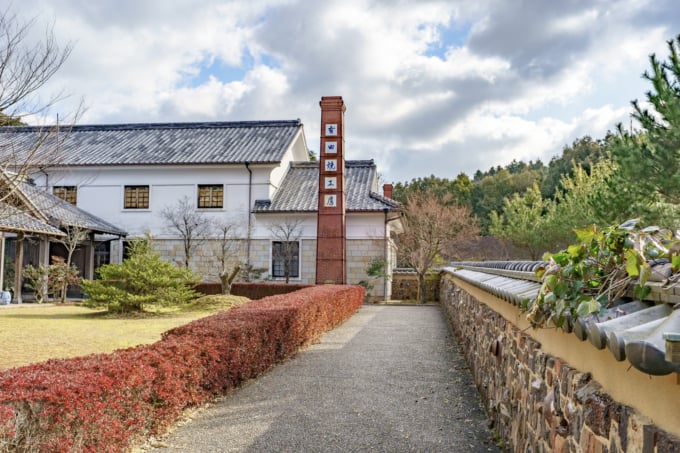 Near the border with Nagasaki Prefecture, Arita in Saga Prefecture is a town famous for ceramics and porcelain, birthplace of the sought-after Japanese Imari Ware. Today, this pottery can be found incorporated into the townscape, on sidewalks, doors, bridges and old stone walls made of broken pottery unique to Arita. Arita's machiya - traditional townhomes - lend this porcelain maker's town a historic charm.
Tsumago-juku, Nagiso, Nagano Prefecture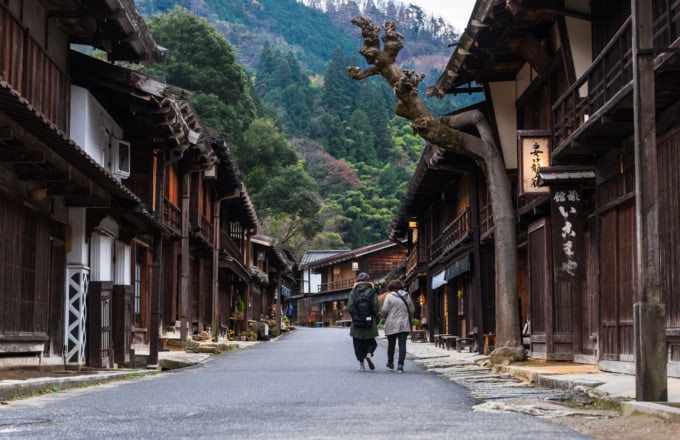 Nagiso's historic district is arguably Japan's most beautiful and best-preserved traditional village. The town flourished as a rest stop for both ordinary citizens and as a post station for government officials on their travels. Today, Nagiso's Tsumago-juku area is lined with converted inns, teahouses and shops which once served travelers during the Edo Period.
Yokaichi Old Town, Uchiko, Ehime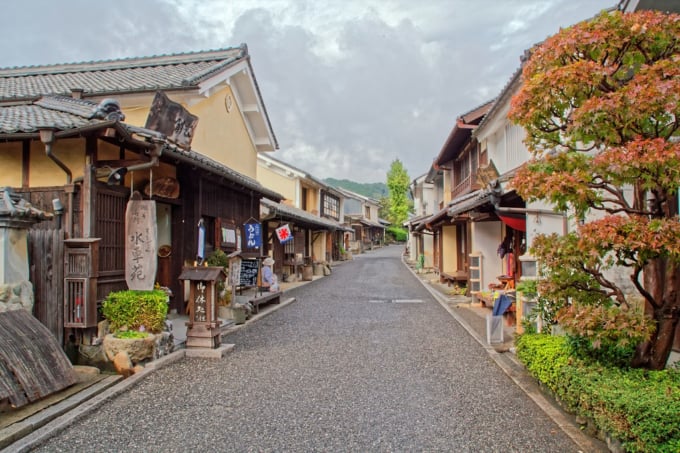 In Ehime Prefecture, the area known as Yokaichi Old Town is dotted with old homes and Edo-era architecture. The town was a prosperous merchant town specializing in wax and paper production. Many of these merchants became very wealthy, and built impressive private residences in Uchiko, some of which are still preserved to this day.
Mitarai Yutaka, Kure, Hiroshima Prefecture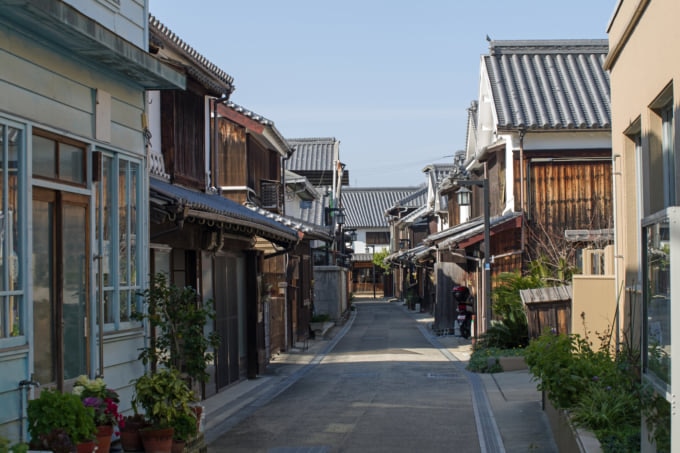 Mitarai is an island on the Seto Inland Sea, part of Hiroshima Prefecture. The secluded port town was a place for sailors and merchants to rest and refuel on the way to and from Osaka. At its heyday, Mitarai was one of the wealthiest towns in Japan, with shops selling luxury goods, theaters for entertainment and even a geisha quarter where the sailors spent their evenings, all of which still stand today.
Kurashiki Historical Quarter, Kurashiki, Okayama Prefecture
The waterways and storehouses of Kurashiki once served the local rice industry well, and the town thrived as an important distribution hub for the region. Today, the koi-stocked canal, lined with drooping willow trees and old homes, remains much the same as it did hundreds of years ago.
Imaicho, Kashihara, Nara Prefecture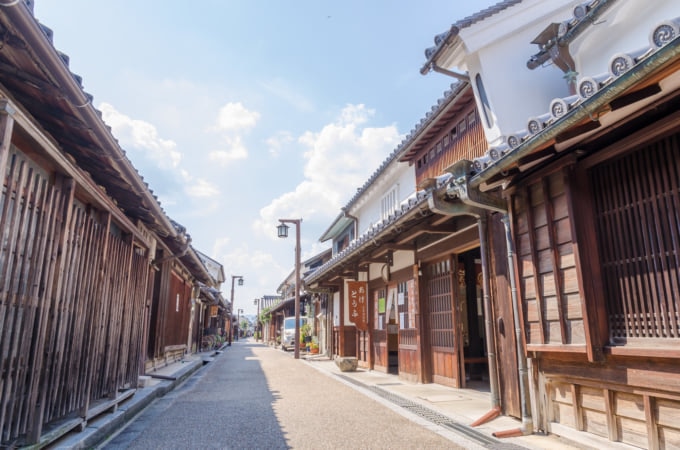 Imaicho is a historic district, its narrow streets packed with around 500 traditional homes and shops. The town was founded even before the Edo Period began, and was a self-governing temple town with Shonen-ji Temple as its figurative center. Later, merchants and craftsmen including soy sauce makers and sake brewers made their home in Imaicho. It is the largest group of traditional buildings in Japan.
Izushi, Toyooka, Hyogo Prefecture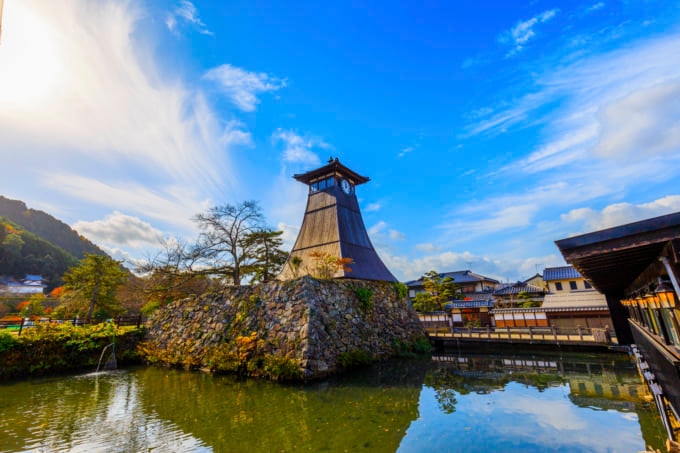 Izushi is a castle town that sprouted up around Izushi Castle in Hyogo Prefecture, not far from Kyoto. These days, the town's major attractions include Arikoyama-inari Shrine, the clock tower Shinkorou and the ruins of the once mighty castle.
Gujo Hachiman Kitamachi, Gujo, Gifu Prefecture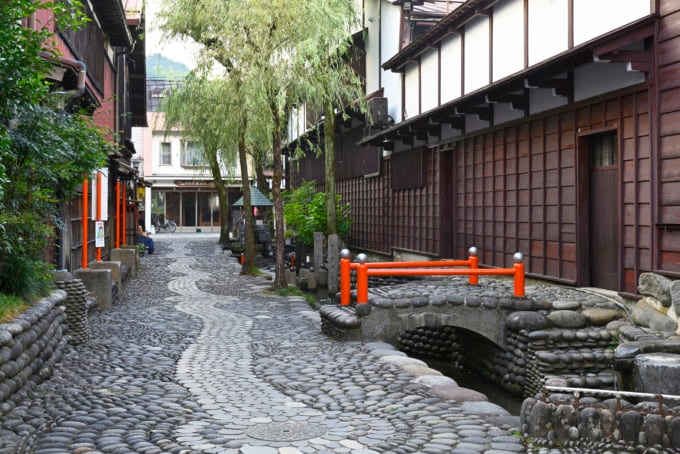 Another former castle town, Gujo-Hachiman is famous for its crystal-clear drinking water and scenic waterways. The Showa-style landscape and thriving plastic food model industry give the town a different type of atmosphere than many of Japan's other traditional towns. Gujo's historic buildings are protected by the government and the town attracts many visitors each year.
Narai, Shiojiri, Nagano Prefecture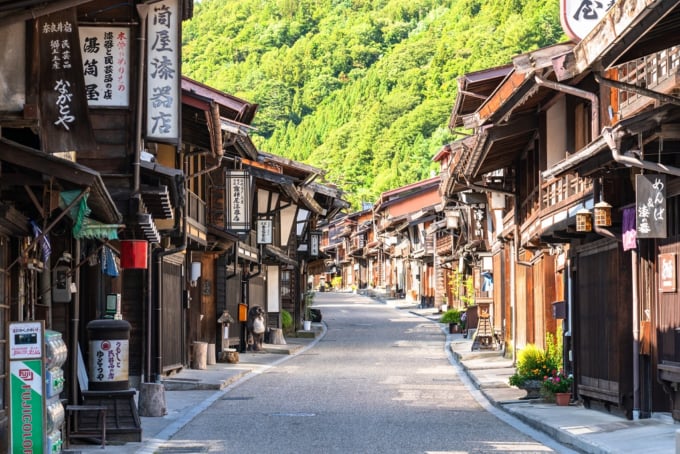 Narai is a well-preserved post town, functioning mainly as a stop for weary travelers as well as maintaining residences and inns for the central government and its workers. Located in Nagano Prefecture, the scale of the town is impressive, and it is considered the largest preserved post town in Japan still standing today.
In Conclusion
These ten towns and villages were established long ago, preserved through the years and contain some of Japan's best examples of traditional architecture. As the vast majority of cities succumb to modernity, it's good to know that there will always be some small pieces of old Japan tucked away for anyone to find.