New Orleans : Louisiana's Vibrant Capital of Nightlife, Cuisine and Culture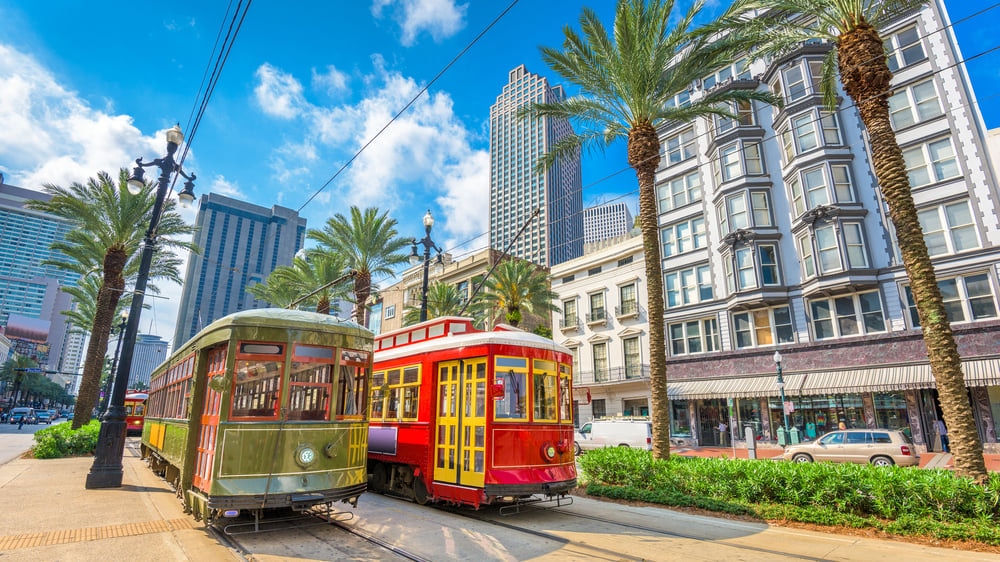 Photo by Sean Pavone/shutterstock.com
New Orleans is vibrant capital that lures all that are about the progressive way of life. Everything involving a buzzing nightlife and an electric entertainment scene can be found in New Orleans. Being along the Mississippi and close to Mexico, you are bound to see the mix of the diverse cultures come to life. Below are some of the things tourists get to enjoy while in New Orleans.
[x] close
New Orleans : Louisiana's Vibrant Capital of Nightlife, Cuisine and Culture:table of contents
1. French Quarter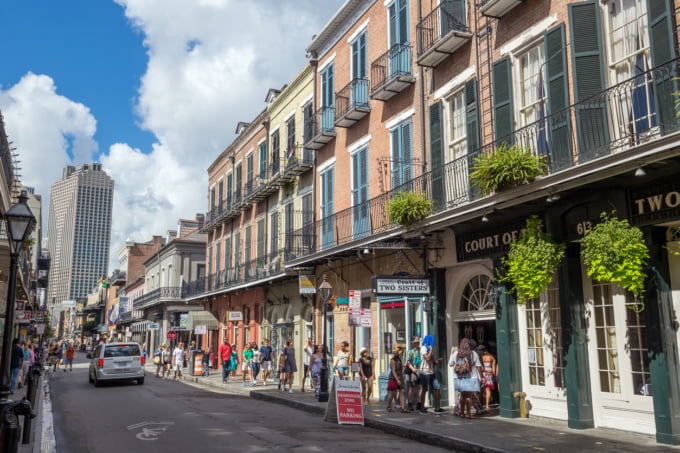 French Quarter is the heart of New Orleans that is also known as the "Old square" since it was founded in 1781. It is the most spoken of area of the region that trumps with high energy despite being the oldest. There are plenty of cultural activities that surround this area hence the popularity with tourists. The place is lined with Cajun food, street musicians as well as plenty of bars. This is the perfect place to people watch as people go by their daily lives. So much is going on around the area you might find yourself swayed by a gallery or impulsive shopping from the many shops.
Name : French Quarter
Address : Canal St to Esplanade Ave, Mississippi River to N Rampart St, New Orleans, LA
Related Site : https://www.neworleansonline.com/neworleans/fq/
2. RTA - Streetcars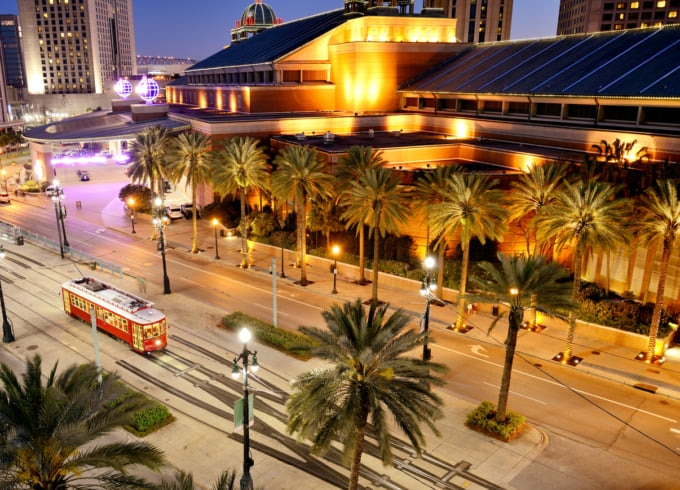 RTA - Streetcars are a mobile means of the transport system that allows you to move around New Orleans with ease. It may be in form of buses or streetcars but still covers the most important routes. Wandering through the neighborhoods and the Mississippi River is an amazing spot for sightseeing. The streetcars move beneath some beautiful live oaks as well as some beautiful mansions. The trip gives you the beauty and charm of New Orleans. Since it only costs $1.25 per day, it is an inexpensive way to discover every corner of New Orleans.
Name : RTA - Streetcars
Address : Canal Street, New Orleans, LA
Related Site : http://www.norta.com/Getting-Around/Plan-a-Trip/Our-Streetcars.aspx
3. Audubon Zoo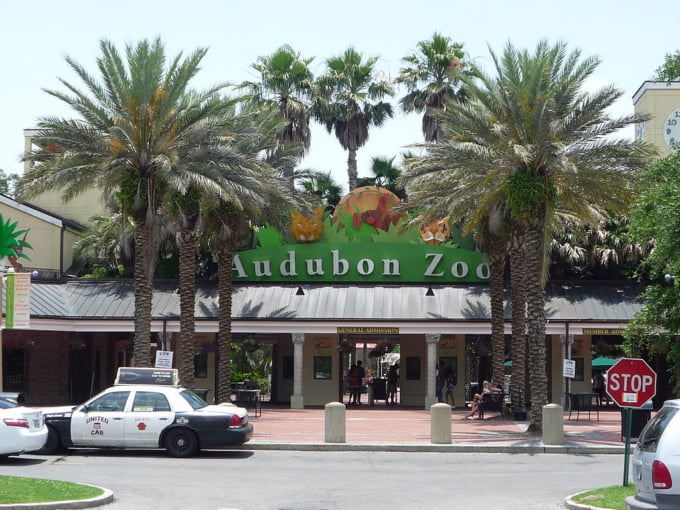 Audubon Zoo is an animal haven in New Orleans. There are various animal habitats as well as exhibits. The place also has open garden areas that add to the landscape beauty. The animal collections are species found across the globe such as white tigers, jaguars, lemur leopards among other animals. The habitat exhibits have received award recognition which is a must-see for all such as the Louisiana swamp. The unique white alligators are also a must see. Entrance for adults is charged at $26 plus for toddlers, it is $10.
Name : Audubon Zoo
Address : Aquarium Dr, New Orleans, LA
Related Site : https://audubonnatureinstitute.org/zoo
4. St. Louis Cathedral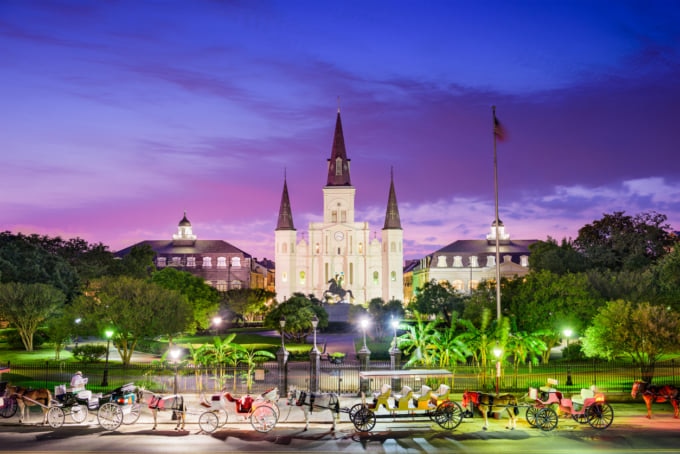 St. Louis Cathedral is a major landmark not to be missed at the French Quarter. It remains active despite being the oldest in New Orleans. Every tourist wishes to use it as a backdrop for their photos making it very popular. For those taking a trip inside, they will be amazed by the murals on the walls and ceilings not very ornate compared to other historical churches. Everyone is welcome to tour and take photos as long as there are no events or mass going on at the time.
Name : St. Louis Cathedral
Address : 615 Pere Antoine Aly, New Orleans, LA
Related Site : http://www.stlouiscathedral.org/
5. Blaine Kern's Mardi Gras World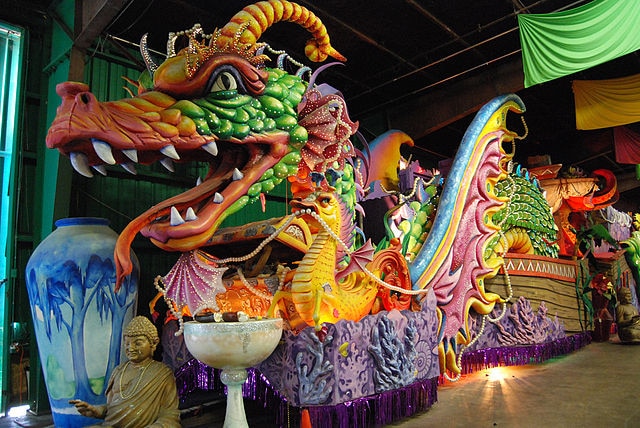 Mardi Gras World is the most unique attraction found in New Orleans. Tourists can get up close some very large floats and sculptures. The tour takes you through the factory and one gets to see how the magic happens through the creation from styrofoam. The great part is that they consider the environment and items can be reused year after year. The artistry and creativity put towards production are very interesting. The tour also includes a short video on the Mardi Gras, the krewes and the business of the parades. After the tour, tourists are able to roam and take as many photos. Another great advantage is that they provide a free shuttle service to the place since it can be challenging to locate it.
Name : Blaine Kern's Mardi Gras World
Address : 1380 Port of New Orleans Pl, New Orleans, LA
Related Site : https://www.mardigrasworld.com/
6. The National WWII Museum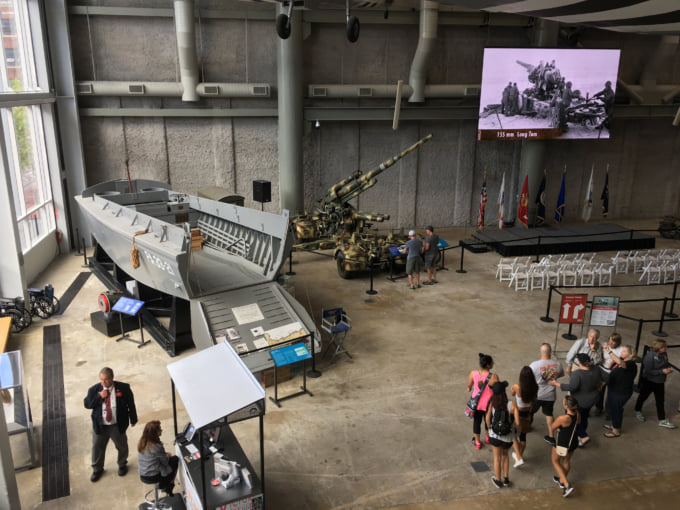 The National WWII Museum is a highly ranked museum in New Orleans and the whole of USA. The museum has also seen great rankings on travel sites due to the essence and value it holds. The museum gives visitors the opportunity to recreate world war II from industrial efforts. The museum is well curated with a blend of sweeping narrative and poignant personal detail. The museum has a great collection of artifacts and exhibits that match the history leading you through Europe and the Pacific in chronological order. Aside from the sightseeing, one can get a ride on an authentically restored PT-boat. Aside from the boat ride, there is also a film that guests can watch as an introduction to the museum. The volunteers are very friendly making the whole experience worth it.
Name : The National WWII Museum
Address : 945 Magazine Street, New Orleans, LA
Related Site : https://www.nationalww2museum.org/
7. Royal Street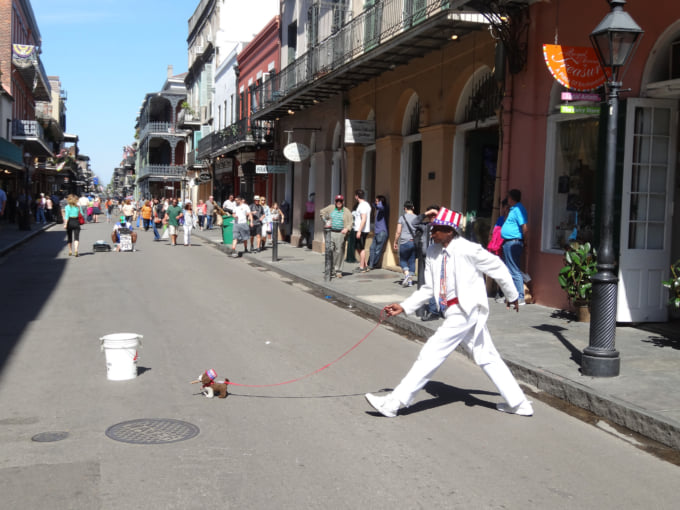 Royal Street is a beautiful shopping street in New Orleans. It is among the many historic streets you are bound to find around New Orleans too! The street is an amazing walk to admire some architecture since the buildings that line the street are historical some with intricately wrought iron railings. The shops found within the area seem to be more upscale and the area less noisy compared to other streets. The less noisy atmosphere also makes it conducive for a stroll. There are also plenty of restaurants to sample along the way. Since the street is a historical gem, it is a great place to go shopping for antiques as things are usually inexpensive.
Name : Royal Street
Address : Royal Street, New Orleans, LA
8. Garden District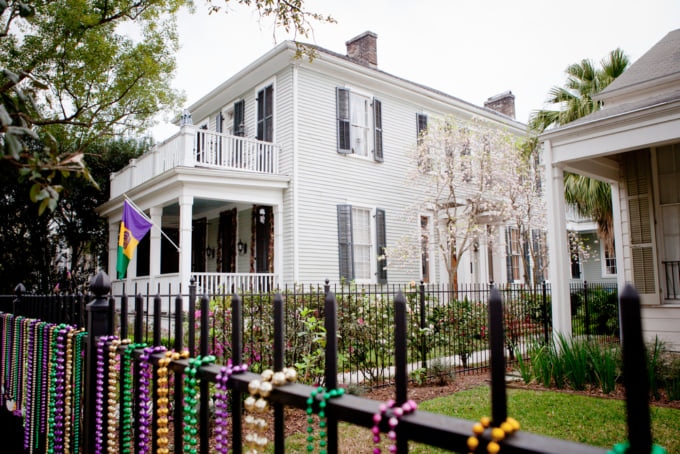 Photo by Erin Faith Wyllie/shutterstock.com
Garden District is a beautiful section of New Orleans that has a great number of historic homes. The beautiful old mansions also feature some amazing gardens. Tourists get to the garden district via the St. Charles streetcar which is a great ride across the neighborhood. The old homes are restricted so one cannot get into the premises but can admire from afar. Some properties have super long walls and gates making them hard to explore with a single view. Some of the home areas have been featured in movies which is hard to miss. Since the walk is free, you may opt for this but a streetcar ride seems more convenient as you get to sees other great parts of the city.
Name : Garden District
Address : St Charles Avenue, New Orleans, LA
9. Preservation Hall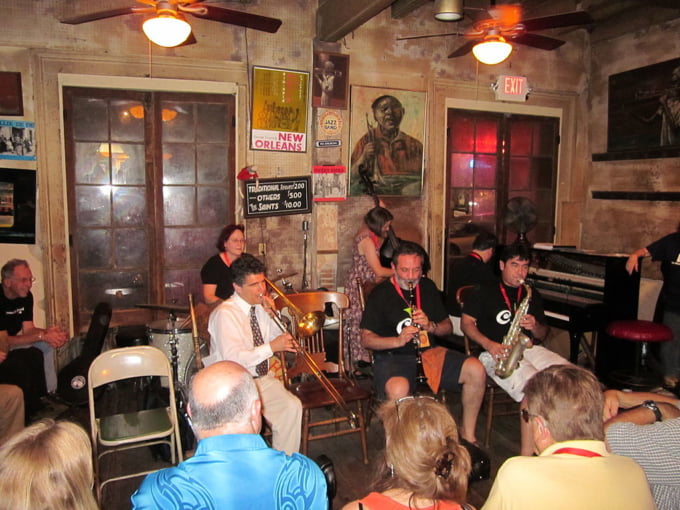 Photo by commons.wikimedia.org
Preservation Hall is New Orleans' heart of music and culture. It has been maintaining its purpose since it opened its gates in 1961. Some of the most acoustic jazz concerts have graced this hall featuring ensembles from a collective of over a hundred local master practitioners. Since New Orleans is the heart of Jazz, the evolution of the place has been a venerable and living tradition. Showtimes run from 5 to 10 pm with each show lasting 1 hour. The most famous sets being between 5 to 8 pm having some extra long queues. Entrance is charged at 20 bucks per person which is reasonable for an amazing jazz experience. Tourists should note that photos and videos are not allowed at the hall during a performance.
Name : Preservation Hall
Address : 726 St. Peter Street, New Orleans, LA
Related Site : http://preservationhall.com/hall/
10. Frenchmen Street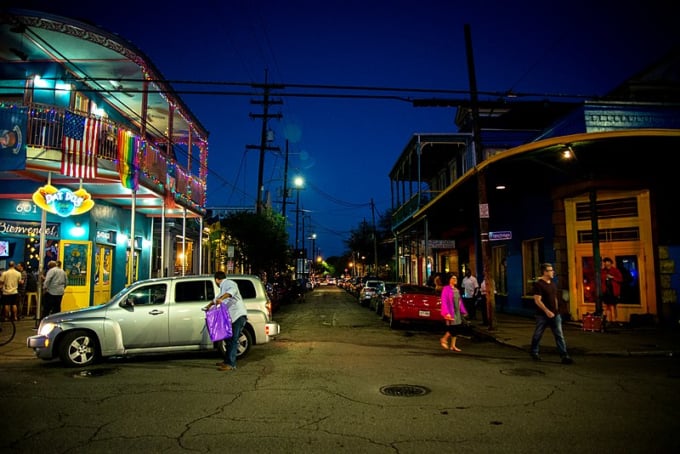 Photo by commons.wikimedia.org
Frenchmen Street is the place in New Orleans where you smell the music in the atmosphere. Music is what fills this busy street rather than many shops. You are bound to find plenty of offbeat bands, great clubs as well as events happening all around. Music is what keeps the place going. since the street is not flashy, you will enjoy the chill atmosphere. There is also a small art market along the street which tops the beauty. The place is full of so much lively fun that it is not surprising to find a band starting a random party by the corner. During the evening the place comes alive with color, you can even spot some locals cycling in bikes with lights in their rims. The street is indeed a treat for the music enthusiast and thrill seeker.
Name : Frenchmen Street
Address : Frenchmen Street, New Orleans, LA
◎ Closing
New Orleans holds everything that makes life spicier, from food and drinks to the merry that fills the air. From the Epicurean appetite for a great variety of food to the many festivals and events that take place across various seasons, to the heart of music especially sounds of jazz, to the candid culture that it values in its history, New Orleans is an all-around travel gem that seems to have it all.