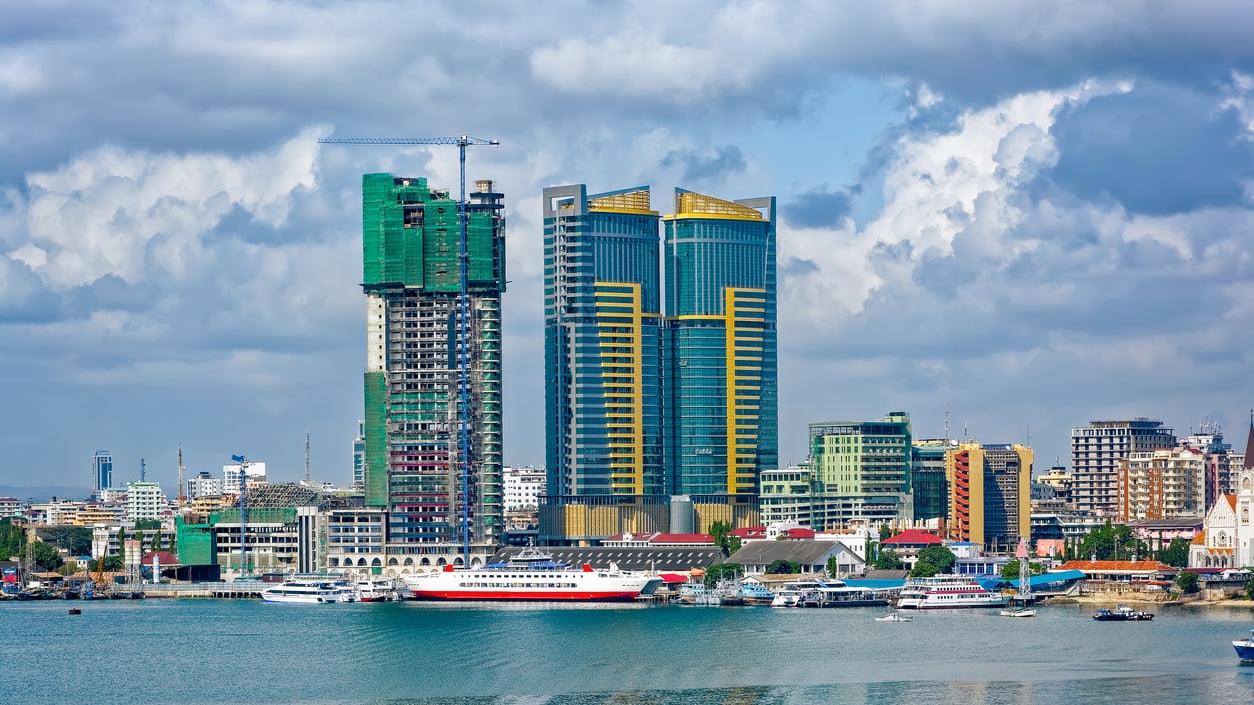 Tanzania:A Real Chance to Interact with the Miracles of Nature
table of contents
[x] close
Tanzania:A Real Chance to Interact with the Miracles of Nature
Tanzania, which is officially known as the United Republic of Tanzania, is located in the eastern part of Africa. Tanzania is a country with a population of about 56 million people, including different linguistic (over 100 languages are spoken in Tanzania), religious and ethnic groups. The capital city of Tanzania is Dodoma. The north eastern part of Tanzania is mountainous and forested, but generally Tanzania is country rich in natural beauties and sightseeing. We will help you plan an apprehensive and exciting tour to Tanzania, thus below we introduce the top visited spots there.
1. Mount Kilimanjaro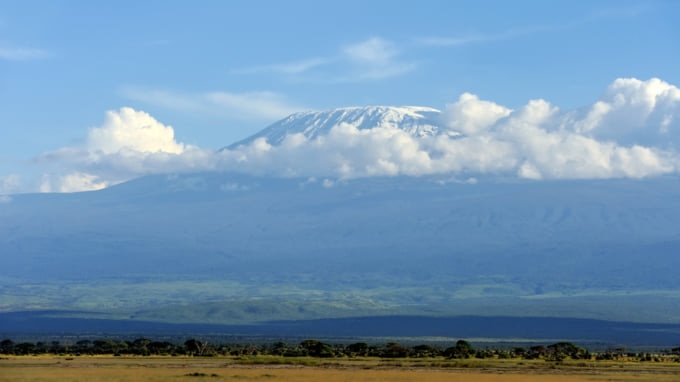 Photo by Volodymyr Burdiak/shutterstock
Mount Kilimanjaro, which is the highest mountain in Africa (about 4.900 meters), is a volcano and is located in Tanzania. Mount Kilimanjaro is a famous climbing destination and is included in Kilimanjaro National Park. This mountain has also been in the centre of attention, since numbers of studies have been concentrated on its ice fields and shrinking glaciers. Climb this sightseeing of Tanzania and enjoy the incredible experience of the amazing hike. You will have a fantastic trip, not comparable with anything else.
Name:Mount Kilimanjaro
Address:Kilimanjaro National Park 7573, Tanzania
2. Ngorongoro Crater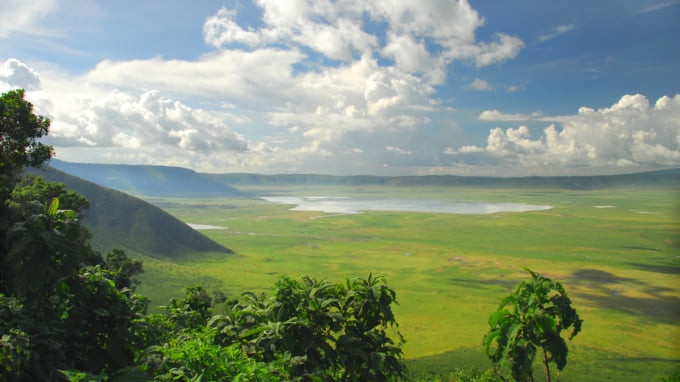 Ngorongoro Crater is located in the western part of Tanzania and is a World Heritage Spot. The name of this protected area comes from a volcanic caldera - Ngorongoro Crater. This sightseeing is considered to be one of the unchanged sanctuaries of wildlife world. There are many hotels built near this attraction, so you can choose one of them to enjoy the scenery of this spot every single day and every single moment. The wildlife of this sightseeing is absolutely amazing and perhaps this is one of the most awesome sightseeing in Tanzania, so do not hesitate to get your chance to enjoy it.
Name:Ngorongoro Crater
Address:Ngorongoro, Ngorongoro Conservation Area, Tanzania
Related Site:http://www.ngorongorocrater.org/
3. Isimila Stone Age Site (Iringa)
Isimila Stone Age Site is one of the most popular and important archeological sites in Tanzania that let us know about the origin of the mankind. Due to the unearthing of Stone Age finds in the middle of the 20th century, the archeologists found tools, fossilized mammal bones and an animal, which was similar to a giraffe, but which had a short neck. All those findings come from very early period and now some of them can be seen in this sightseeing. Here you can imagine appearing back to centuries and figuring out how this spot was changed into a canyon. You will also find some explanations about the early history of Tanzania.
Name:Isimila Stone Age Site
Address:Iringa, Tanzania
4. Olduvai Gorge (Serengeti National Park)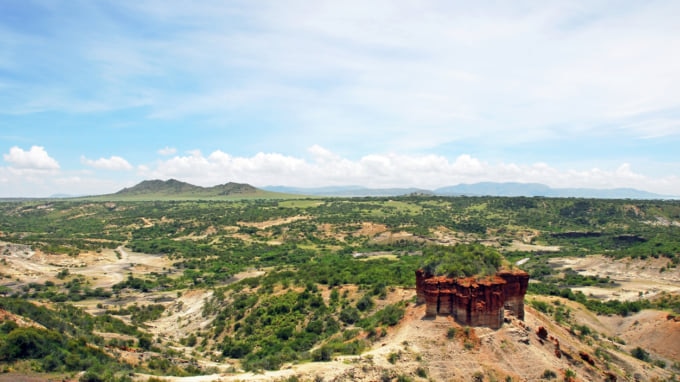 Olduvai Gorge is another important archeological spot of Tanzania including a whole history of human evolution. This sightseeing shows the complexity of the development and socializing of earliest humans, it includes a history introducing the ancient tools used for hunting and mainly made of stone, as well as animal remains and the behavior and the form of mankind. Visit this fascinating museum on your tour to Tanzania and it will be both educational and historical experience for your journey.
Name:Olduvai Gorge
Address:Serengeti National Park, Tanzania
Related Site:http://www.olduvai-gorge.org/
5. Tanzanite Experience (Arusha)
Tanzanite experience is a small museum and is located in Arusha, Tanzania. Take a tour to this sightseeing and you will have to meet the knowledgeable and welcoming staff who will introduce you the museum. This awesome spot will also provide you with hot and fresh drinks, as well as water and cookies so you can enjoy these during your tour. Paying a visit to this museum on your tour to Tanzania, will be an interesting and informative experience for your travel.
Name:Tanzanite Experience
Address:India St | Blue Plaza, 3rd Floor, Arusha 255, Tanzania
Related Site:http://www.tanzaniteexperience.co/
6. Cultural Heritage Centre (Arusha)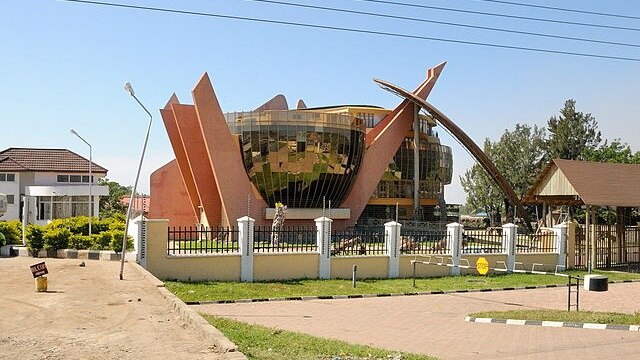 Cultural Heritage Centre is a cultural center located in Arusha, Tanzania. It includes shops, precious stones and tanzanite counter, restaurants, art gallery and a jeweler boutique. Here you can find jewelry, ornaments, local and antique goods, accessories, textiles, books, clothing, precious, as well as semi-precious stones, such as sapphires, diamonds, opals, emeralds, rubies, etc. In short, this is a spot in Tanzania, where you can find variety of products that you will need or things that you can take as a gift for your friends or relatives.
Name:Cultural Heritage Centre
Address:Arusha-Dodoma Road, Arusha, Tanzania
Related Site:http://www.culturalheritage.co.tz/
7. Seronera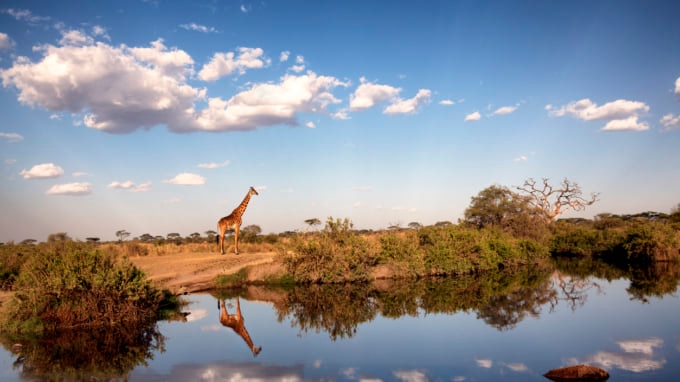 Seronera is located in Serengeti National Park, in Tanzania. You will be impressed by the wildlife concentrated on this sightseeing. Here you can see animals like giraffe, lions, cheetah, etc. You will have the chance to see these animals from a very short distance. It will be an amazing idea to pay a visit to this attraction on your visit to Tanzania, because you will have an unforgettable experience by the variety of animals there.
Name:Seronera
Address:Serengeti National Park 0000, Tanzania
8. Nakupenda Beach (Stone Town)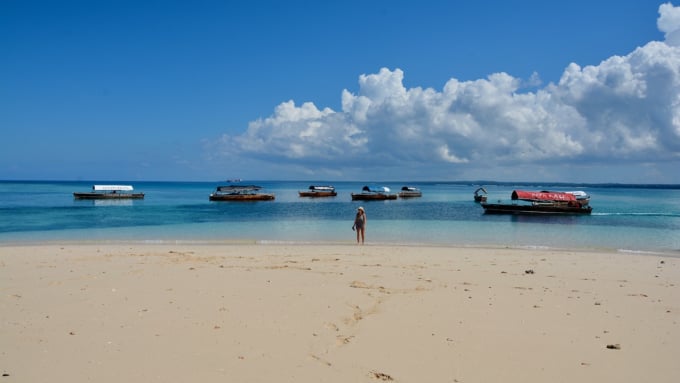 Nakupenda Beach is an awesome natural sightseeing located in Tanzania. The reasons why this spot is so popular among visitors are numerous and various. The turquoise waters, the clean area and the enjoyable possibilities make this sightseeing so well-known and favorite. You will even have much more incredible time if you are fond of snorkeling, since here you can snorkel with amazing dolphins, take a ship for a cruise or go game fishing. Take one of the various pastimes in this incredible sightseeing of Tanzania, to make your time enjoyable and pleasant enough.
Name:Nakupenda Beach
Address:Indian Ocean Apartments, Mwaya St, Dar es Salaam,Tanzania
9. Neema Crafts (Iringa)
Neema Crafts is a well-known guest house in Iringa, Tanzania. Every year thousands of tourists check in this guest house on their arrival to Tanzania, since, first of all, Neema Crafts is located in the centre of the town. Second, the rooms here are very comfortable and clean, the staff is very helpful and welcoming and the food is very tasty. If you want to have a pleasant place to rest after your tour in Tanzania, this spot will be an ideal solution.
Name:Neema Crafts
Address:utalli road, Iringa 0000, Tanzania
Related Site:https://www.neemacrafts.com/
10. Cheetah's Rock (Kama)
Cheetah's Rock is an extremely unique travel destination for those who are fond of animals and the very close interaction with them. This amazing sightseeing is located in Tanzania and offers variety of animals that will be available for a direct interaction. Make sure to visit this awesome sightseeing on your tour to Tanzania, since it will provide very impressive memories for your journey in Tanzania.
Name:Cheetah's Rock
Address:Kama, Tanzania
Related Site:http://cheetahsrock.org/
◎ Closing
As you see, Tanzania is a country with a very close interaction with nature, including animals and wildlife. It is rich in natural beauties, as well as numbers of interesting sightseeing and spot, corresponding to anyone's interests. That is why Tanzania is annually visited by so many tourists from different sides of the world.