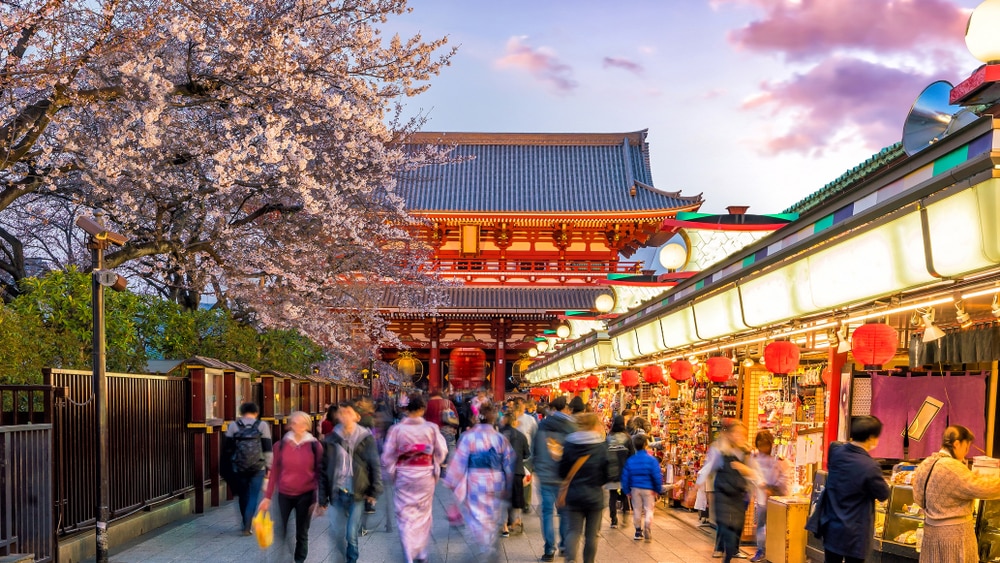 Photo by f11photo/Shutterstock
10 Interesting Things to Do and See in Asakusa
Asakusa is one of Tokyo's must-see districts. Steeped in tradition, it's an area with a long and fascinating history and unique atmosphere unlike anywhere in Tokyo. From well-traveled attractions to off the beaten path hideaways, these are the top sights and things to do in Asakusa.
table of contents
[x] close
10 Interesting Things to Do and See in Asakusa
Senso-ji Temple and Nakamise-dori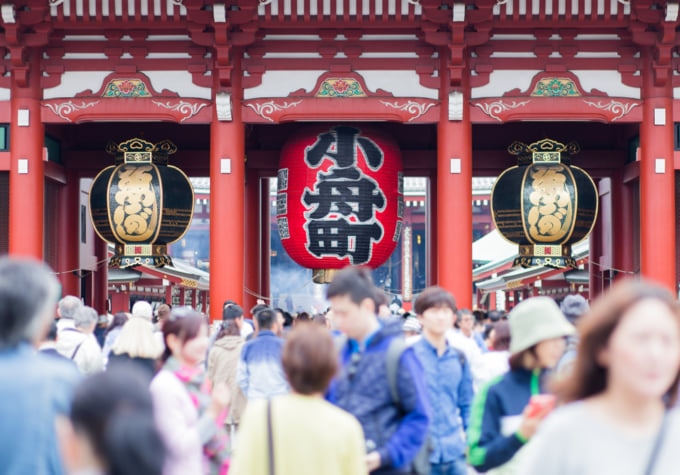 The symbol of Asakusa, Senso-ji is the oldest temple in Tokyo. Several ornate gates lead to the temple grounds, including the iconic Kaminarimon with its huge red 'chochin' or lantern. Past the gates, the streets are lined with shops known as Nakamise-dori, a great place to pick up some souvenirs.
Orange Street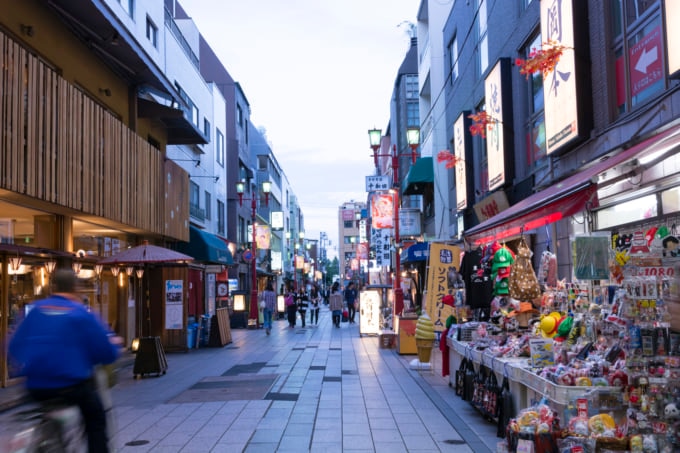 Orange Street is an old-fashioned street that retains its old shitamachi (Edo downtown) atmosphere. There are shops selling traditional Japanese goods and kimono as well as branded shops like Sanrio Gift Gate and a Hard Rock Cafe shop. Visitors can try taiyaki, one of Tokyo's most popular street foods, and pick up ningyo-yaki (baked doll cakes), a specialty of the Asakusa area.
Asahi Super Dry Hall and Sumidagawa Brewing Co.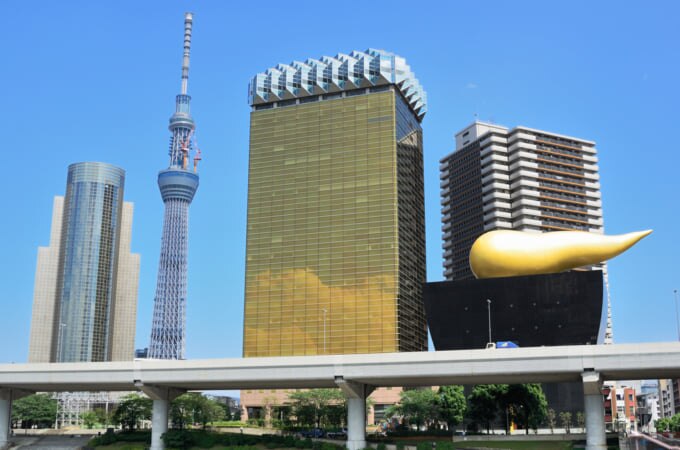 Photo by Sean Pavone/Shutterstock
The strange gold cloud over Asahi Super Dry Hall has puzzled onlookers for decades. It's probably not what you think it is - the odd shape is actually a representation of Asahi's 'flame of passion' for their work. Anyone can visit the black Asahi building or dine at the sky view restaurants on the 21st floor. Nearby, Asahi's 'craft' beer subsidy Sumidagawa Brewing has a restaurant offering in-house brews and pub grub for reasonable prices.
Sumida River Cruise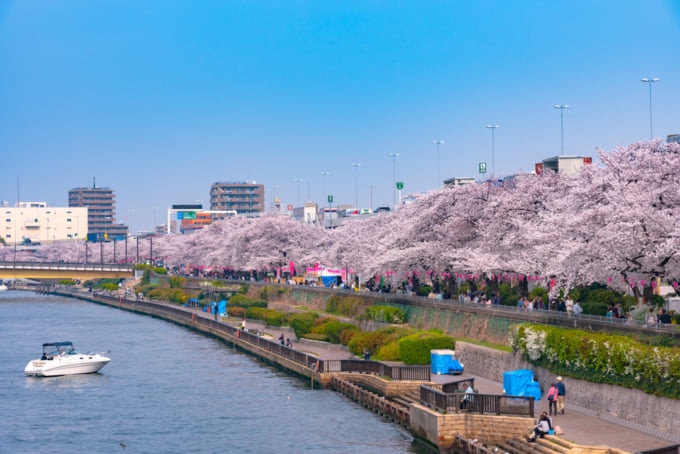 Photo by Shawn.ccf/Shutterstock
River cruises along Tokyo's many waterways are a great way to take in the city from a different perspective. Right alongside Asakusa, the Sumida River is ideal for cruising down. Wide water buses are the most common, including several that look like a passenger submarine from a futuristic sci-fi flick, known as Hotaluna and Himiko. For a more leisurely cruise, traditional Japanese yakatabune ships also offer dinner and drinks.
Kimono Rental and Rickshaw Rides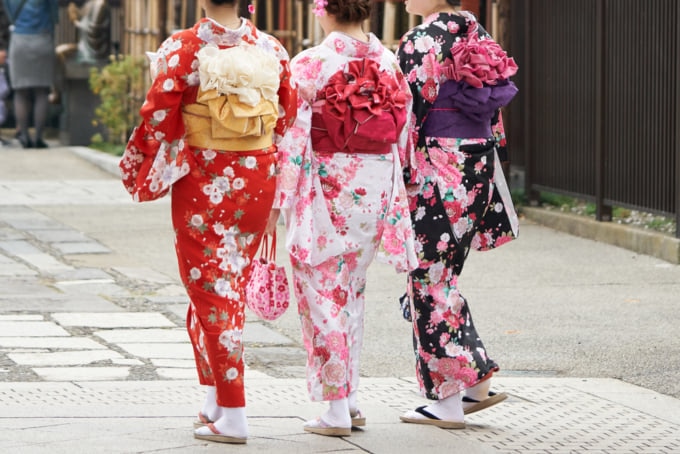 Photo by supawat bursuk/Shutterstock
Asakusa is one of the few places in Tokyo to see rickshaws or 'jinrikisha' and their pullers. Even in the thick of the summer heat, they can be found on street corners in traditional dress offering their services. With Asakusa's old fashioned looks and shitamachi atmosphere, it's not surprising that dressing up in kimono or yukata is also a common practice, and there are many shops offering hourly rentals.
Hoppy Street Nightlife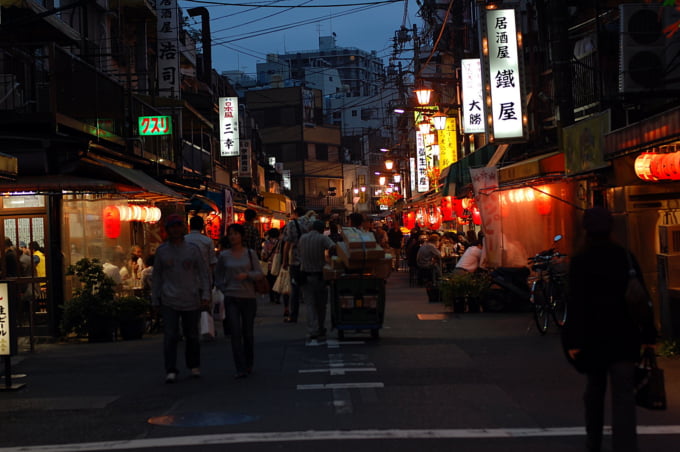 Hoppy Street is known for its lively atmosphere, cheap food and small bars and restaurants. Just west of Senso-ji, the street is named after 'Hoppy', a non-alcoholic drink that tastes like beer and is often mixed with shochu (Japanese rice liquor) to create an alcoholic beverage. Hoppy Street is best enjoyed in the evenings, and is a great way to immerse yourself in Japan's unique Showa Era atmosphere.
Asakusa Observatory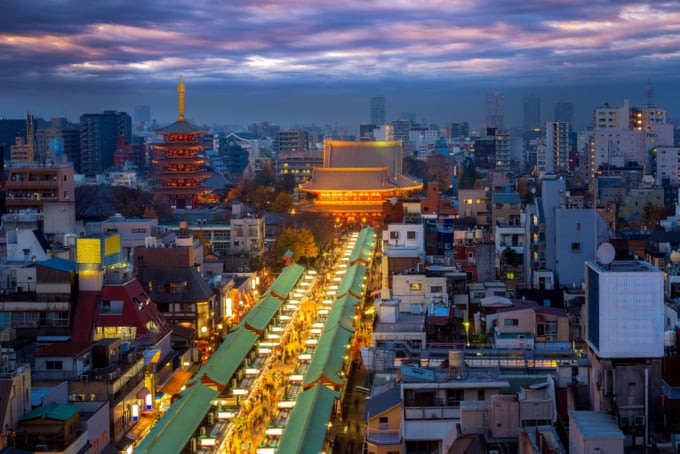 Photo by anek.soowannaphoom/Shutterstock
The Asakusa Tourist Information Center is conveniently located near Asakusa Station, across from Kaminarimon and the great red lantern. The center is worth looking around and is a great place to grab recommendations or plan your Asakusa itinerary. The highlight, however, is the center's small observatory which offers views of the bustling street of Nakamise-dori and the temple itself from the eighth floor.
Imado Jinja, the Lucky Cat Shrine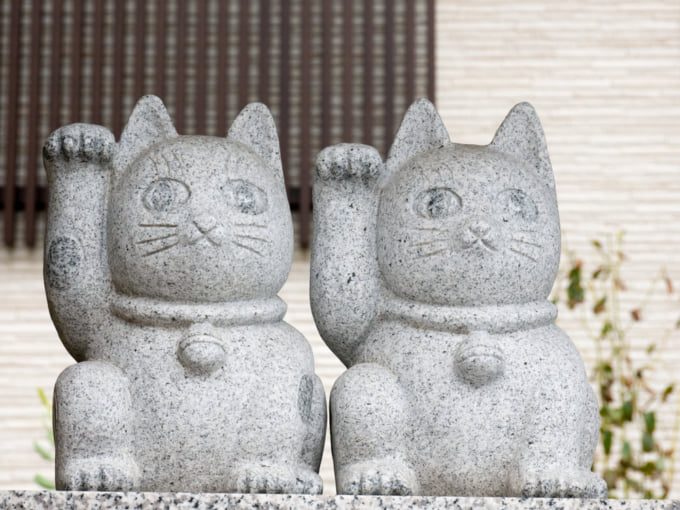 Photo by Christian Ouellet/Shutterstock
A bit of a walk from the main tourist area of Asakusa, Imado Shrine is famous for its association with maneki neko, the adorable beckoning cats that are so iconic of Japan. The area was once known for its Imado-ware pottery, and legend has it that these potters were the first to make ceramic maneki neko. These cute beckoning cats can be found throughout the shrine and cat-themed goods are also available at the shop.
Nishi-Sando Shopping Street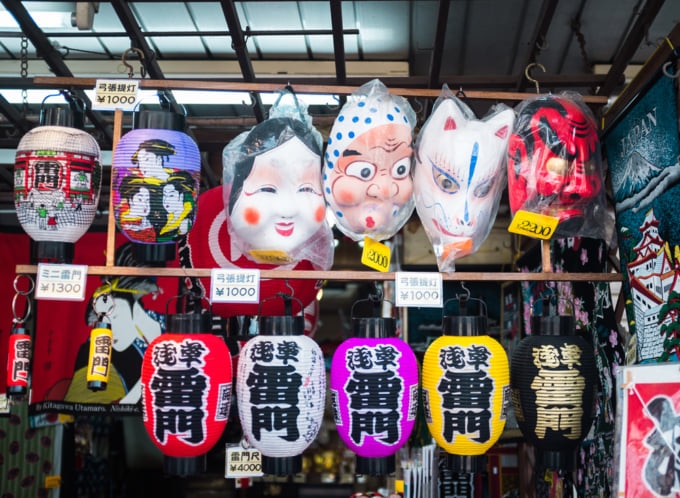 Photo by 9to9studio/Shutterstock
A covered shopping street technically within the grounds of Senso-ji temple, Nishi-sando is recognizable by the Asakusa-themed facade and mini red lantern that greet patrons at the entrance. Inside, the shopping arcade has a traditional Edo Era Japan theme, and there are shops selling paper umbrellas, wooden sandals and other traditional goods.
Edo Taito Traditional Crafts Center
The Edo Taito Traditional Crafts Center is a museum and exhibition space specializing in handicrafts, particularly those from the Taito area where Asakusa is located. Handmade dolls, paper fans, sculpture and woodwork are on display as well as for sale in the gift shop. On weekends, the center hosts demonstrations where local craftspeople can show off their skills.
In Conclusion
Everyone who visits Tokyo should explore Asakusa at least once. The frantic energy and crowds, the old-fashioned charms and traditional Japanese atmosphere are sure to make any trip to this unique destination an unforgettable one.