New York : North America's Vibrant Hub For Arts, Dining, Shopping and So Much More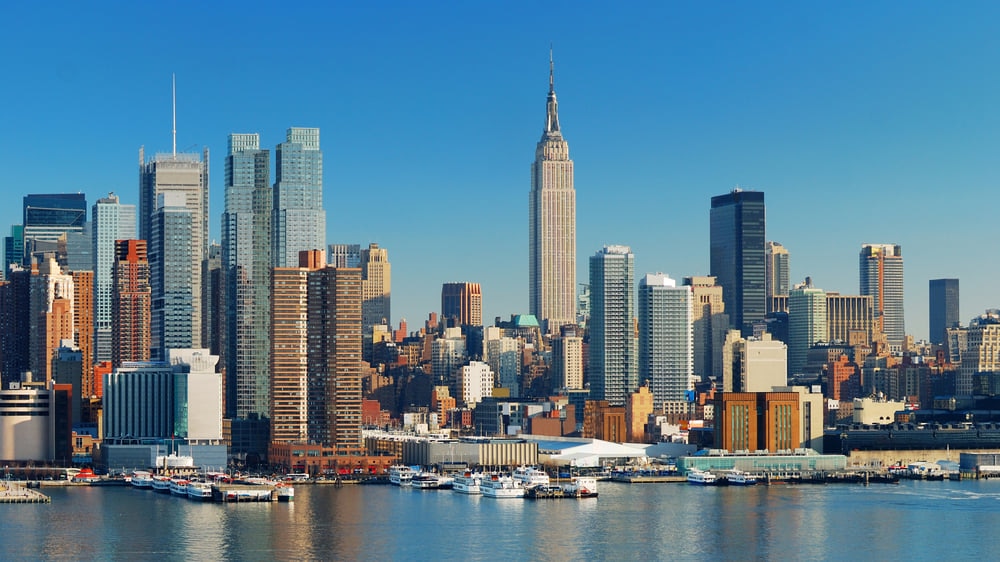 Photo by Songquan Deng/shutterstock.com
As the forefront of trends and fashion in North America, New York has an energy and pace unlike no other city. For decades this lively, vibrant, east-coast metropolis has been an irresistible neighborhood of entertainment. Not only a central hub for arts, it is also the shopping capital of the east coast as well as boasting some of the finest dining experiences you can enjoy in the US. This urbanized, pulsing city offers tourist more than just busy streets and neon lights, Here are some of the top 10 sightseeing gems of New York City.


[x] close
New York : North America's Vibrant Hub For Arts, Dining, Shopping and So Much More:table of contents
1. Statue of Liberty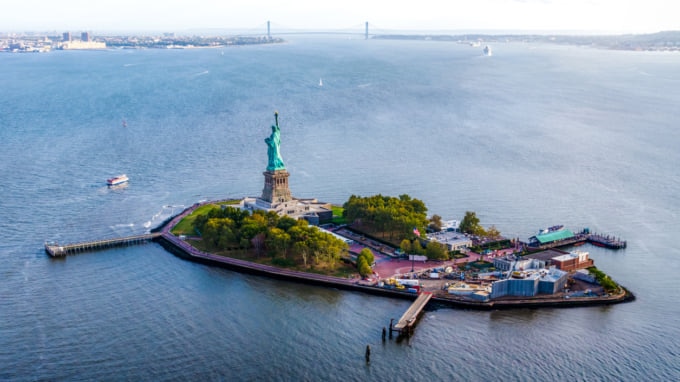 The Statue of Liberty is among the most renowned landmarks of New York. The monument was gifted to New York from France to symbolize their friendship along with freedom and democracy. It gained status as a national monument in 1924 and was later restored in 1986. To get there take a ferry from the mainland at Battery Park to the statue. From the ferry, you'll be able to get a view all around this remarkable monument. There are three different tickets that one can take to this amazing gem of New York. The first gives you access to the island in which it is located, the other allows you to climb to the pedestal while the most amazing of all gives you the opportunity to go sightseeing the crown of the statue as you get panoramic views of New York.
Name : Statue of Liberty
Address : Liberty Island, New York City, NY
Related Site : http://www.nps.gov/stli
2. Empire State Building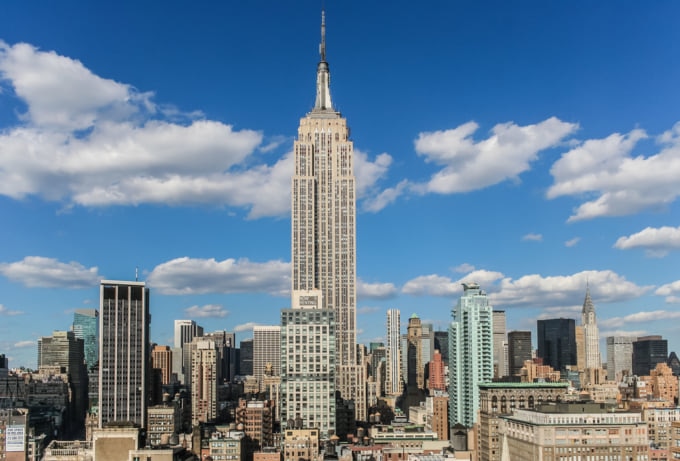 Photo by Marc Venema/shutterstock.com
The Empire State Building is one of the world's most famous buildings, located in Manhattan, New York. This famous structure has been featured in numerous movies making it well-known all around the world. There are over 100 floors and the impressive views from the top let you see all around the city. There are two levels open to the public for sightseeing which are on the 86th and 102nd floors. If you would like a photo with King Kong, Thursday to Monday is the best time to pay a visit as there are regular photo sessions from noon till 9pm.

Name : Empire State Building
Address : 20 West 34th Street, New York City, NY
Related Site : http://www.esbnyc.com/
3. American Museum of Natural History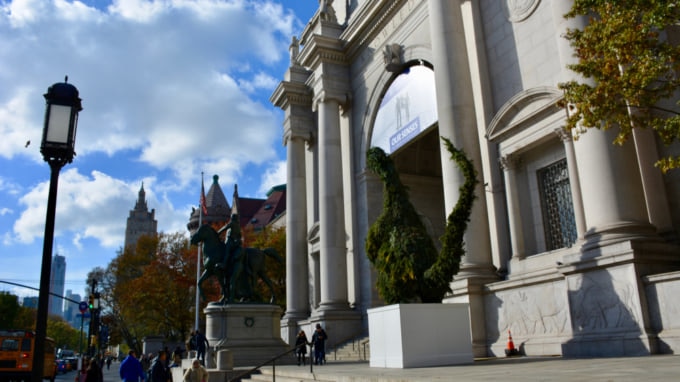 Photo by Kenny Michiels/shutterstock.com
The American Museum of Natural History is a cultural and scientific institution that was founded in 1869. The main aim of the establishment is to display information about the universe, human culture and the natural world. The museum also hosts some of the world's greatest collection of art. The place has taken into consideration of the handicapped and the elderly with plenty of elevators. Entrance fees are $13 per person from 13 years of age.
Name : American Museum of Natural History
Address : 79th Street, Central Park West, New York City, NY
Related Site : http://www.amnh.org/
4. Times Square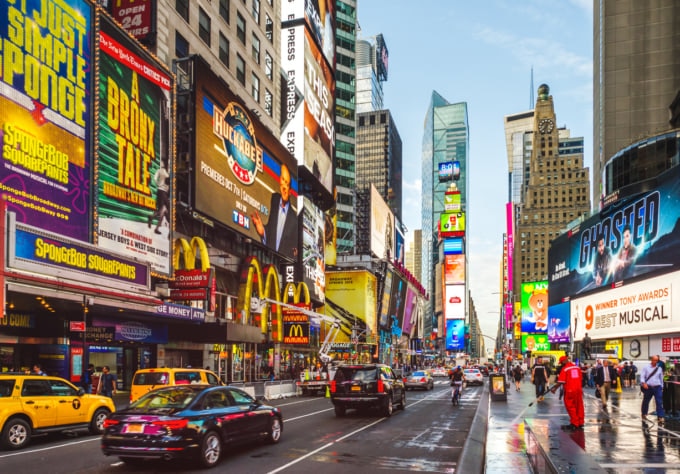 Times Square is the beating heart of New York city full of shops, restaurants and entertainment. This area is famous for it's vibrant bright lights constant energy, crowded with people at all hours, day and night. It's ideal for watching various artists showcasing their talents on the streets as well as walking around and window shopping. The boutiques and restaurants around this area are steeply priced so you may want to eat elsewhere unless you fancy a taste of the high life of New York.
Name : Times Square
Address : Broadway, New York City, NY
Related Site : https://www.timessquarenyc.org/
5. Central Park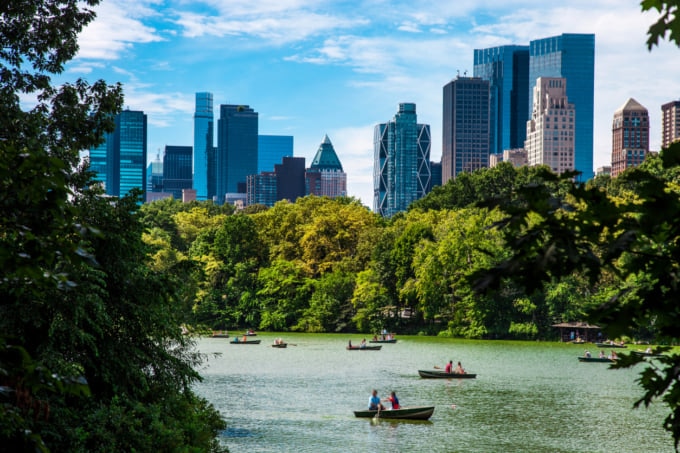 Central Park is a huge green oasis right in the middle of Manhattan and surrounded by skyscrapers. The park stretches over 843 acres and is a welcome respite for those wanting to escape the ever-pulsing liveliness of the city. The park is well-kept and maintained constantly by the local government. The park is open to the general public but only for half a day, from 6 am till 1 pm. Aside from strolling around or sitting down and people watching, you can also rent a bicycle and ride around the park. There are numerous activities that are usually planned throughout the summer so be sure to check what's happening before you visit. The horse carriage ride is also a great option while visiting the park.
Name : Central Park
Address : 59th to 110th Street, Manhattan Borough, from Central Park West to 5th Avenue, New York City, NY
Related Site : http://www.centralparknyc.org/
6. The High Line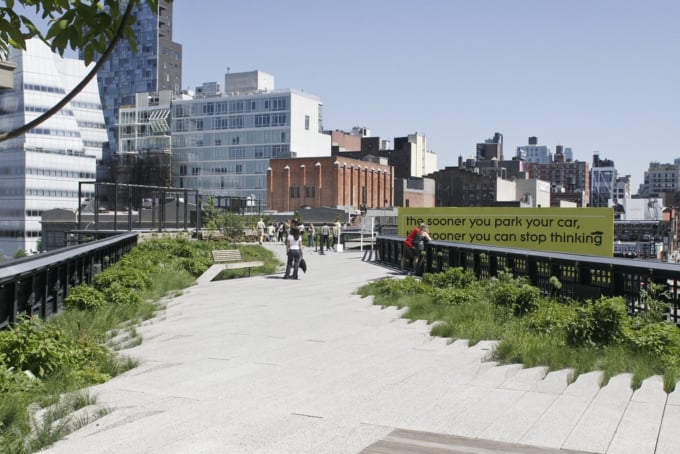 Photo by Mattheus Olivier/shutterstock.com
This 1.45 mile long elevated stretch of greenery is one of the most unique parks in the world. The High Line was created on the abandoned New York Central Railroad that started in the west of Manhattan. Now this public space offers an elevated park with art installations and food vendors. Walking along the park will give you views over the city and the Hudson River.
Name : The High Line
Address : New York City, NY
Related Site : https://www.thehighline.org/
7. New York Public Library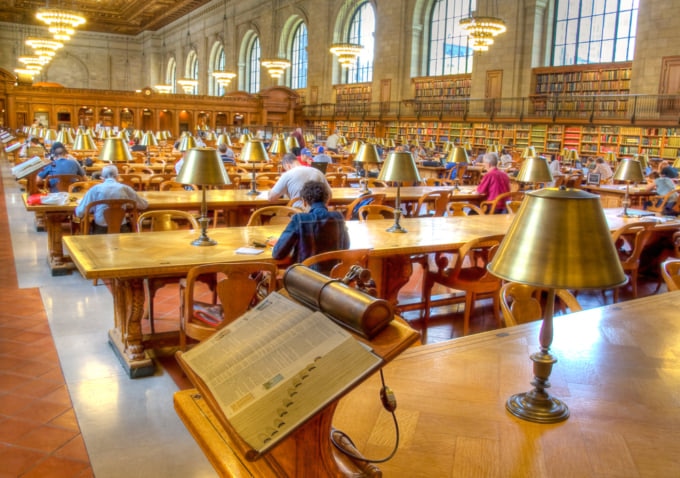 Photo by Marcio Jose Bastos Silva
This library is a masterpiece that speaks volumes from the entrance with its two marble lions paving the way. There are over six million books found at this huge library. The interior will leave you mesmerized with the painted ceilings and long laid out tables. On the second floor you'll find a huge space where you can sit and read along with a gift shop which has some great souvenirs and books for sale. The children's section has been brought to life by Christopher Robin's real toys such as Winnie the Pooh.
Name : New York Public Library
Address : 476 5th Ave New York, NY 10018, New York City, NY
Related Site : https://www.nypl.org/
8. Brooklyn Bridge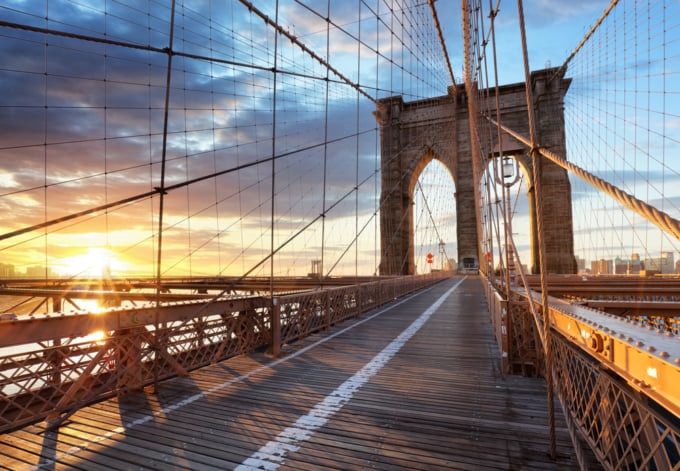 Photo by TTstudio/shutterstock.com
The Brooklyn Bridge is a historic, prominent landmark connecting New York's two major areas, Manhattan and Brooklyn. Completed in 1883, it was the world's first steel-wire suspension bridge and has long been a famous symbol of the city. The bridge has a pedestrian walkway and walking across gives beautiful views over the East River, Manhattan and Brooklyn.
Name : Brooklyn Bridge
Address : Brooklyn Bridge, New York, NY
Related Site : http://www.nyc.gov/html/dot/html/infrastructure/brooklyn-bridge.shtml
9. Rockefeller Center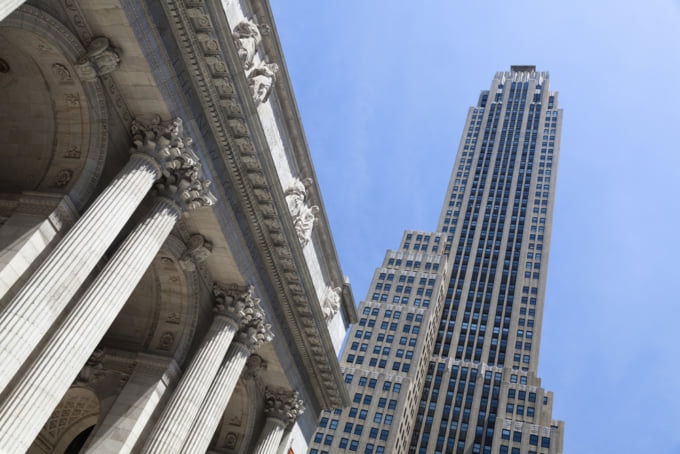 Photo by IndustryAndTravel/shutterstock.com
Rockefeller Center is a trading hub situated at the core of midtown Manhattan. The center is valued by the people of New York especially during the winter season when there are numerous festivities taking place there. Aside from being one of Manhattan's well-known landmarks, it's also the home of NBC studios, Radio City Music Hall as well as many shops and fine restaurants. There is also an observatory deck where tourists can get a 360 degree view of New York. The underground area also houses a very beautiful mall that is usually lively and full of people.

Name : Rockefeller Center
Address : 45 Rockefeller Plaza, New York City, NY
Related Site : https://www.rockefellercenter.com/
10. The National 9/11 Memorial & Museum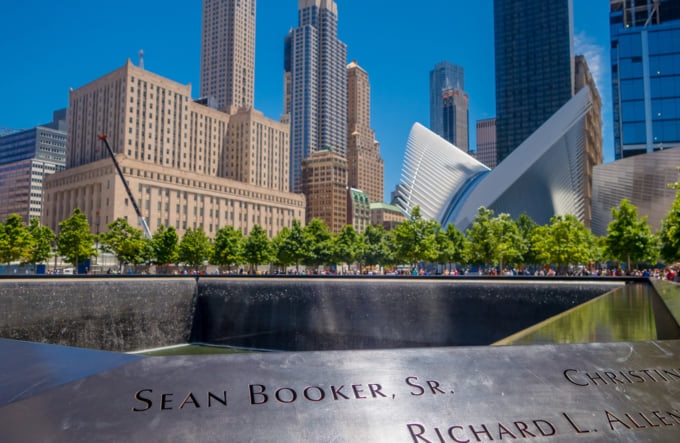 Photo by Fotos593/shutterstock.com
The National 9/11 Memorial & Museum holds a special place in the hearts of the people of New York, celebrating and remembering the lives of those who lost their lives during the horrific 9/11 attack. Those who risked their lives to save those affected are honored for their extraordinary compassion during the tragedy where over almost three thousand people lost their lives. The museum can get quite busy during peak times so make sure to book tickets online to avoid long queues.
Name : The National 9/11 Memorial & Museum
Address : 180 Greenwich St, World Trade Center, New York City, NY
Related Site : http://www.911memorial.org/
◎ Closing
Known to many as the city that never sleeps, New York is a pulsing, vibrant city that never fails to disappoint. Sprawling with numerous galleries, world-class cafes, busy streets and high-end shopping malls, it falls nothing short of thrilling. Nights in New York can be as eccentric as in the day with a 24-hour schedule. New York is the perfect travel destination if you would like to experience modern city life enjoying everything it has to offer in the world of arts, shopping, dining and entertainment. No matter the time there's always something to do in this vibrant metropolis.