New York : An Irresistible Trendsetter City that Is a Central Hub for Arts, Dining, and Shopping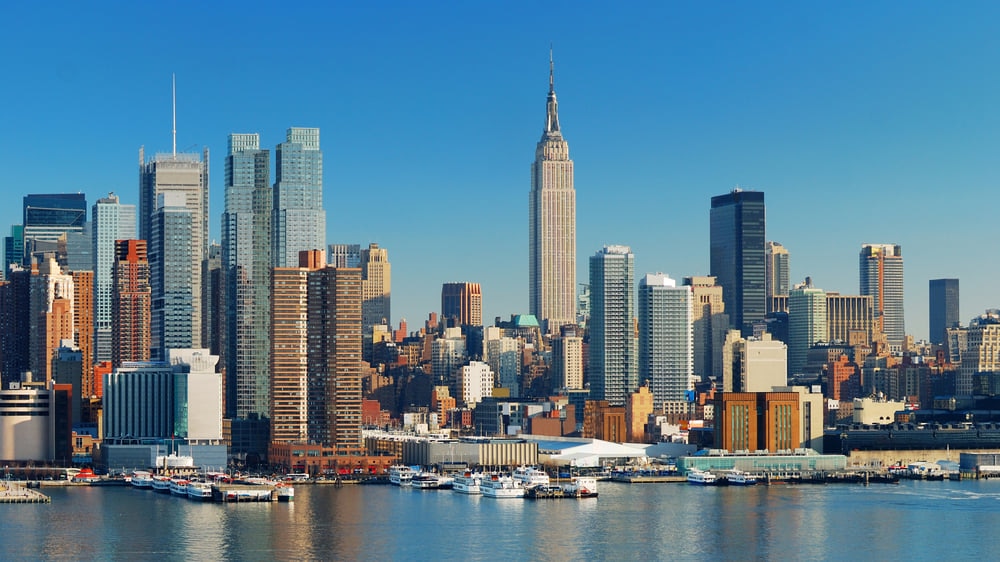 Photo by Songquan Deng/shutterstock.com
New York is America's buzzing trendsetter city that seems to be irresistible to most. There are many crowns and titles that New York peaks up as it is progressive in many sectors. Despite being the central hub for the arts, it is also the shopping capital as well as boasting some of the finest dining experience you are bound to witness. This urban crazed city offers tourist more than just busy streets and neon lights, below are the top 10 sightseeing gems of New York City.
[x] close
New York : An Irresistible Trendsetter City that Is a Central Hub for Arts, Dining, and Shopping:table of contents
1. Statue of Liberty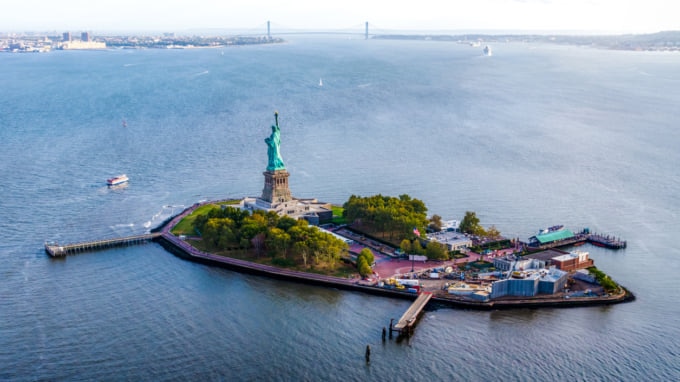 The Statue of Liberty is among the most renowned landmarks of New York. The monument was awarded to New York from France as a gift to symbolize their friendship to symbolize freedom and democracy. It gained status as a national monument in 1924 but was later restored in 1986. There is a ferry that takes people from the mainland at battery park to the statue. From the ferry, one is able to get 95 degrees of this remarkable monument. There are three different tickets that one can take to this amazing New York gem. The first gives you access to the island in which it is located, the other allows you to climb to the pedestal while the most amazing of all gives you the opportunity to go sightseeing the crown of the statue as you get panoramic views of New York.
Name : Statue of Liberty
Address : Liberty Island, New York City, NY
Related Site : http://www.nps.gov/stli
2. Empire State Building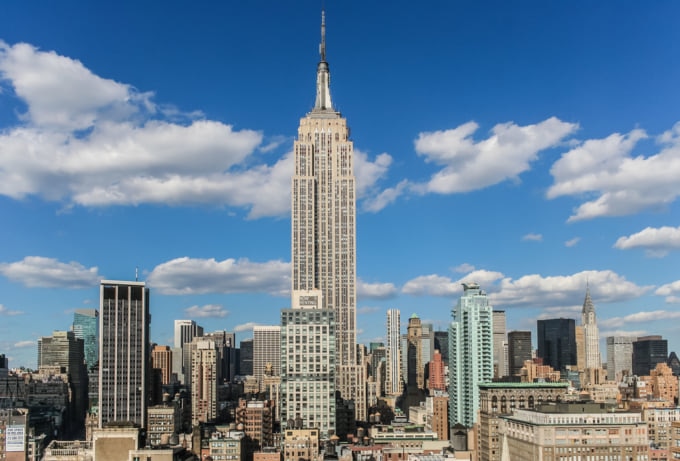 Photo by Marc Venema/shutterstock.com
Empire State Building is the world's most famous office building located in the Manhattan area of New York. The building has been featured in many movies giving it the much fame. The building has over 100 floors making it an ideal observatory landmark though not the tallest in the world. There are two levels open to the public for sightseeing which are the 86 and 102 floors. There are multimedia guides which are given to tourists and aid with the visit. The exhibits are portrayed in many languages making it convenient for non-English speaking tourists. If you would like a photo with king kong, Thursday through to Monday is the best time to pay a visit as there is a photo session from noon till 9 pm.

Name : Empire State Building
Address : 20 West 34th Street, New York City, NY
Related Site : http://www.esbnyc.com/
3. American Museum of Natural History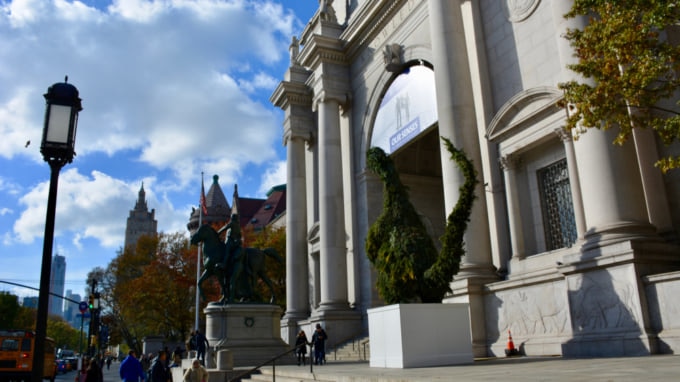 Photo by Kenny Michiels/shutterstock.com
The American Museum of Natural History is a cultural and scientific institution that was founded in 1869. The main aim of the establishment is to exhibit information about the universe, human cultures together with the natural world. The museum also hosts some of the world's greatest collection of art which varies in nature. The place has taken into consideration of the handicapped and the elderly with plenty of elevators. Entrance charges are $13 per person from as young as 13 years of age. There is also a food court nearby though can seem a bit slow and busy.
Name : American Museum of Natural History
Address : 79th Street, Central Park West, New York City, NY
Related Site : http://www.amnh.org/
4. Times Square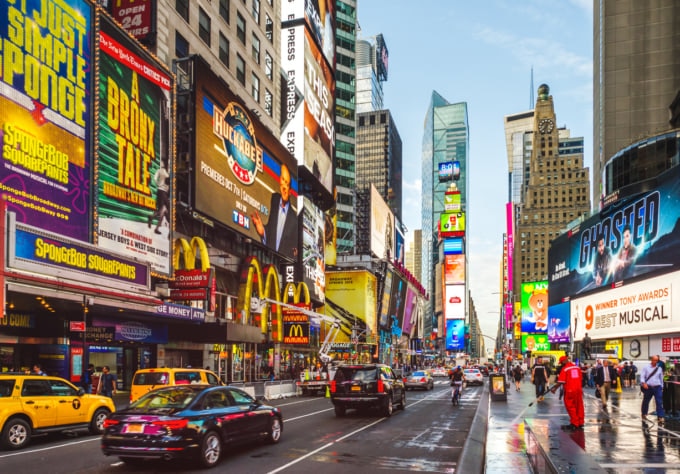 Times Square is the heart of New York city with many bustling businesses surrounding it. The place is famous for the many shops and restaurants together with large display screens and bright lights. As busy as it seems during the day, New York's time square never sleeps having the same zeal during the night. The place is ideal for sightseeing the various artists showcasing their talents on the streets as well as strolls and window shopping. The boutiques and restaurants around this area are steeply priced hence may not be the perfect place to sample the magic of New York.
Name : Times Square
Address : Broadway, New York City, NY
Related Site : https://www.timessquarenyc.org/
5. Central Park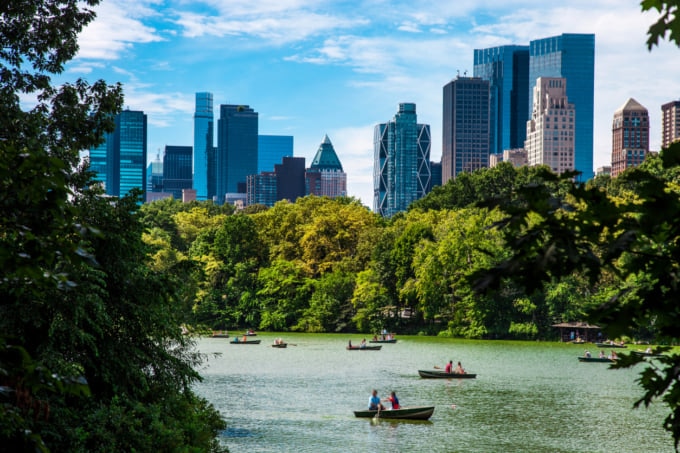 Central Park is a lush green oasis around a bustling city vibe of New York covering over 843 acres of land. It has been under the management of the central park conservancy since the late 1900' ensuring standards are met to keep the place well-preserved. The park is open to the general public but only half day, from 6 am till 1 pm. Aside from strolling or having a sit and people watching, you can take part in cycling as one can rent a bike. During the summer season, your sightseeing experience will be taken a notch higher as there are plenty of activities taking place. The horse carriage ride can also be an added adventure if you wish while you visit this lush park.
Name : Central Park
Address : 59th to 110th Street, Manhattan Borough, from Central Park West to 5th Avenue, New York City, NY
Related Site : http://www.centralparknyc.org/
6. The High Line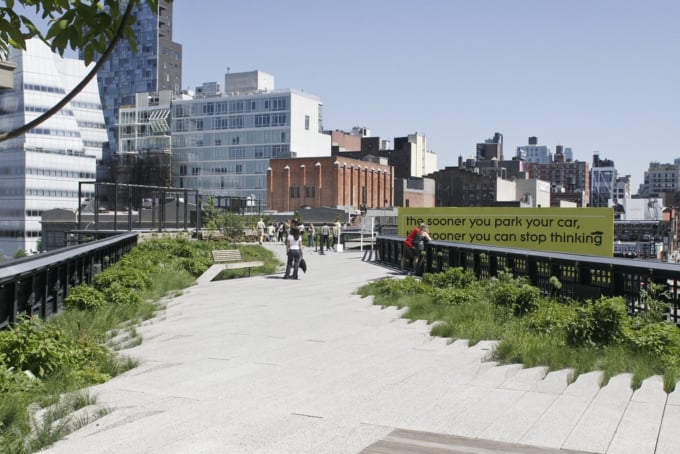 Photo by Mattheus Olivier/shutterstock.com
The High Line is located on the western side of Manhattan. This public park was once an elevated railway that served New York City. There are plenty of food vendors on site as well as artworks and lush horticulture in the area. One of the sightseeing highlights are the views of the Hudson River and the skyline of exuberant New York. There are many community programs taking place at this park making it a great place to interact with New Yorkers. One will find that the walk around this area is far more pleasant as you get to see the details of New York from a distance.
Name : The High Line
Address : New York City, NY
Related Site : https://www.thehighline.org/
7. New York Public Library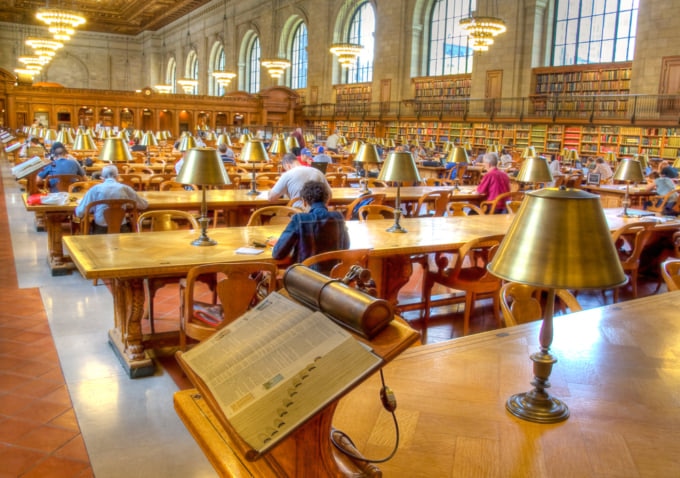 Photo by Marcio Jose Bastos Silva
New York Public Library is a masterpiece that speaks volumes from the entrance with two marble lions paving the way. Over 6 million books call this library home making it a great hub for researchers as well as sightseeing tourists. The interior will leave you mesmerized with the painted ceilings and long laid out tables. The reading room section has been dedicated to the second floor. On the first level, one can find a gift shop which has some great souvenirs and books for sale. The children's section has been brought to life by Christopher Robin's real toys such as Winnie the Pooh.
Name : New York Public Library
Address : 476 5th Ave New York, NY 10018, New York City, NY
Related Site : https://www.nypl.org/
8. Brooklyn Bridge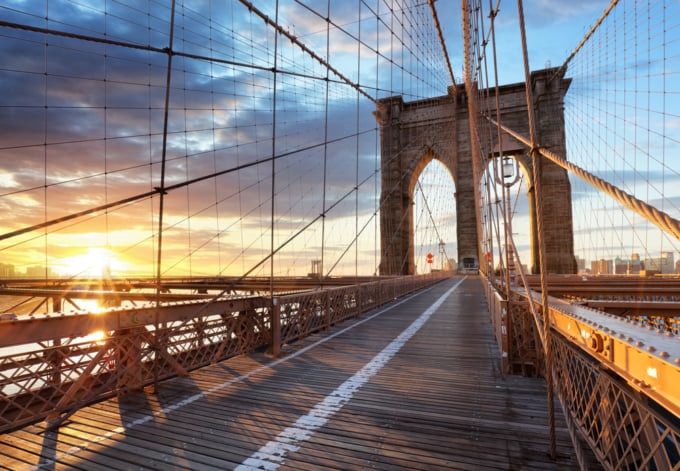 Photo by TTstudio/shutterstock.com
Brooklyn Bridge is a famous New York bridge made of stone and steel. This bridge was completed in 1883 making it easier for Manhattan and Brooklyn to connect. The bridge may not offer much sightseeing thrill but it is a great landmark for photography especially how it majestically spans the East River. There is also some history behind it being the oldest suspension bridge in America. The road is super busy so caution should be taken by those on foot since it is a motorway.
Name : Brooklyn Bridge
Address : Brooklyn Bridge, New York, NY
Related Site : http://www.nyc.gov/html/dot/html/infrastructure/brooklyn-bridge.shtml
9. Rockefeller Center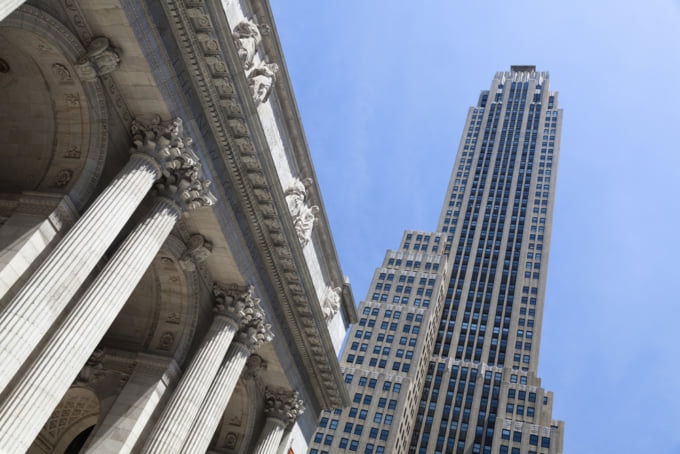 Photo by IndustryAndTravel/shutterstock.com
Rockefeller Center is a trading hub situated at the ore of midtown Manhattan. The centre is valued by the people of New York especially during the winter seasons when there are loads of festivities taking place. Aside from being a notable sightseeing landmark, it is home to the NBC studios, Radio City Music hall as well as many shops and fine restaurants. There is also an observatory deck where tourists can get panoramic city views of New York. The underground houses a very beautiful mall that is flooded with people. There is no doubt you will find yourself swayed by the place as there is also a red carpet entry.

Name : Rockefeller Center
Address : 45 Rockefeller Plaza, New York City, NY
Related Site : https://www.rockefellercenter.com/
10. The National 9/11 Memorial & Museum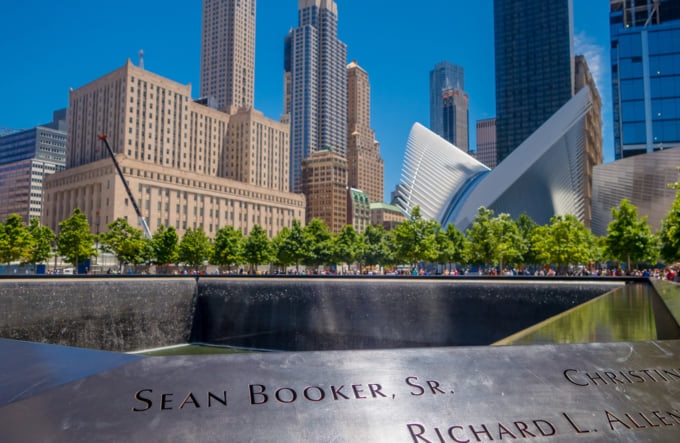 Photo by Fotos593/shutterstock.com
The National 9/11 Memorial & Museum is a very emotional museum to the people of New York. It is used to celebrate the lives of those that lost their lives during the 9/11 attack. Over 2,983 people are believed to have lost their lives in this tragedy. Those that took part in risking their lives to save the survivors are also honoured due to their extraordinary compassion. The set up, in general, is welcoming for all even an area to put flowers and the empty pool listing all the names of the victims in order of their birthdate. Since the museum can get busy, you can avoid long queues by booking your tickets online.
Name : The National 9/11 Memorial & Museum
Address : 180 Greenwich St, World Trade Center, New York City, NY
Related Site : http://www.911memorial.org/
◎ Closing
New York buzzes an electric feel to everyone stepping foot on this progressive city. Sprawling with many galleries, world-class cafes, busy streets, high-end shopping malls, it falls nothing short of the thrill. The nights in New York are as eccentric as the days with a 24-hour economy schedule. New York is the perfect travel destination if you would like to experience the ideal city life as you enjoy everything fine it has to offer in the world of arts, shopping, and dining.