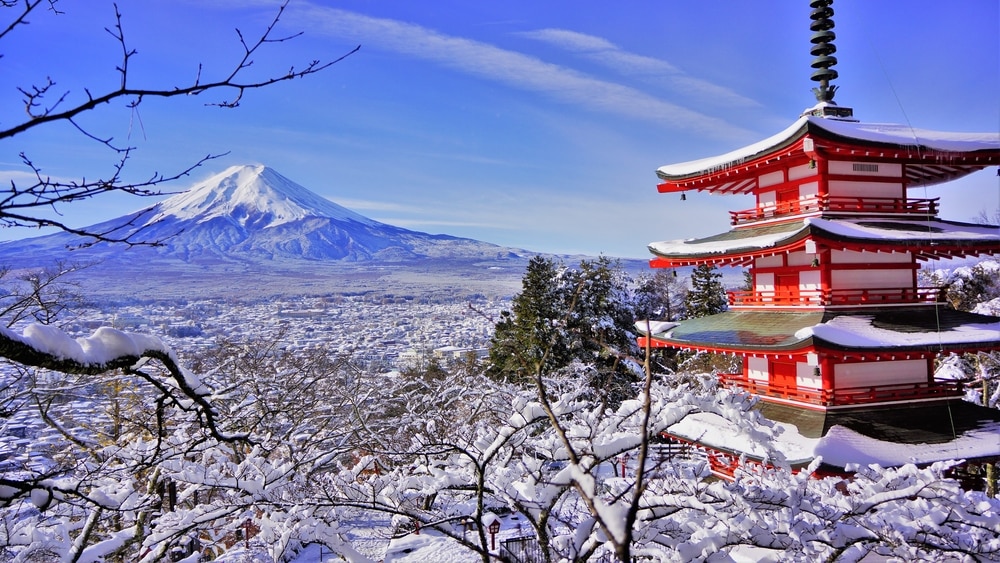 Photo by Syahirussalam/Shutterstock
A Guide to Visiting Japan in Winter: Weather, Clothing and Tips
Winter is an excellent time of year to visit Japan. The typhoon and tourist seasons have ended, and a coziness settles over the country - in some places, even a blanket of snow. It's the season for winter illuminations, snow festivals, skiing and piping hot cuisine. This handy guide is full of useful information for planning your wintertime trip to Japan.
table of contents
[x] close
A Guide to Visiting Japan in Winter: Weather, Clothing and Tips
Snowfall in Japan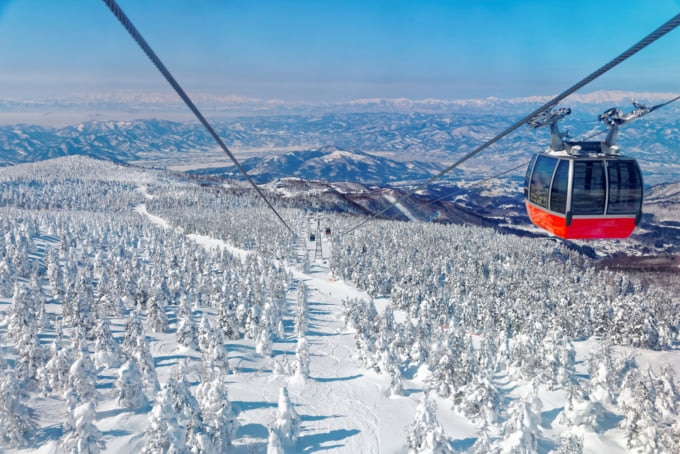 Photo by CHEN MIN CHUN/Shutterstock
Snowfall is most common in the northern regions of Japan, including Hokkaido, Aomori, Iwate and Yamagata. The northwestern side of Japan is the snowiest, and Niigata receives the most snowfall out of any prefecture. This area is known as a quality ski and winter sports destination, and is also famous for its hot springs. Snowfall is negligible or nonexistent in more southern areas of Japan including Tokyo, Kyoto and Osaka, and falling snow usually melts as it hits the ground.
Winter Temperatures in Japan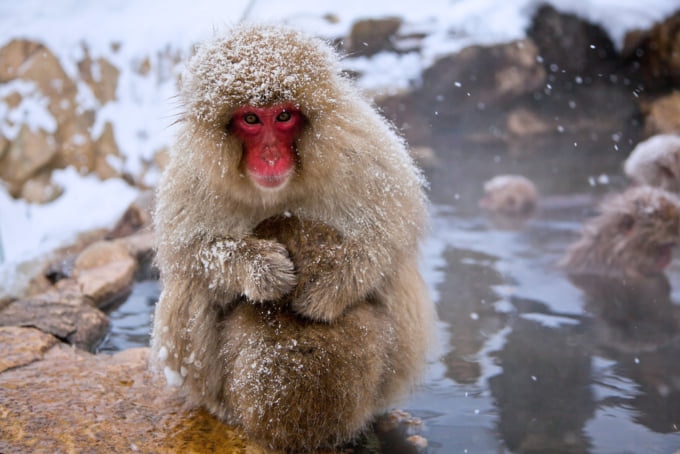 Photo by Satoshi_A/Shutterstock
Winter temperatures throughout Japan vary but are overall relatively mild, ranging from an average of around 10 to 15 degrees Celsius during the day, but falling at night to a chilly 2 to 4 degrees. In places with snow, winter temperatures are colder and often below freezing. However, throughout Japan, the moist air makes the cold feel much worse than it reads on a thermometer. It's best to wear warm clothing and bring coats and jackets for layering, if needed.
What to Wear During Winter in Japan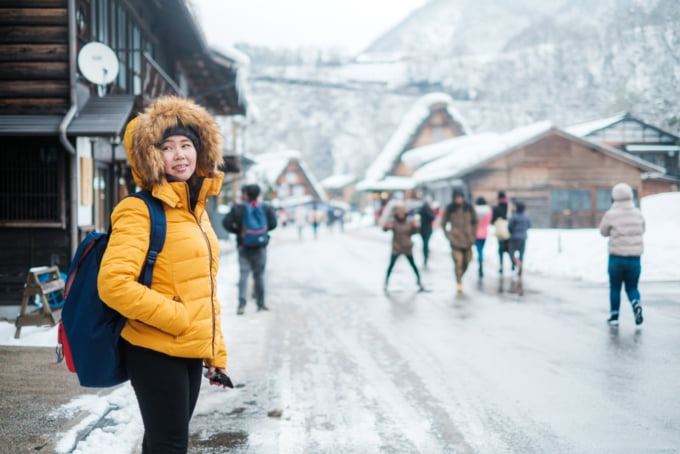 Photo by iMoStudio/Shutterstock
In the southern cities where most people visit - Kyoto, Osaka and Tokyo - December is chilly but pleasant. A thick or padded coat with a scarf, hat and gloves for evenings or windy days is adequate for wandering around the city. January and February can become bitterly cold, though, and warm, insulated, layered clothing is recommended. Temperatures can drop as much as 15 degrees Celsius from afternoon to night, and since holidaymakers generally want to spend a lot of time outside, wearing extra layers or packing a warmer coat in your bag is a good idea.
Winter Activities in Japan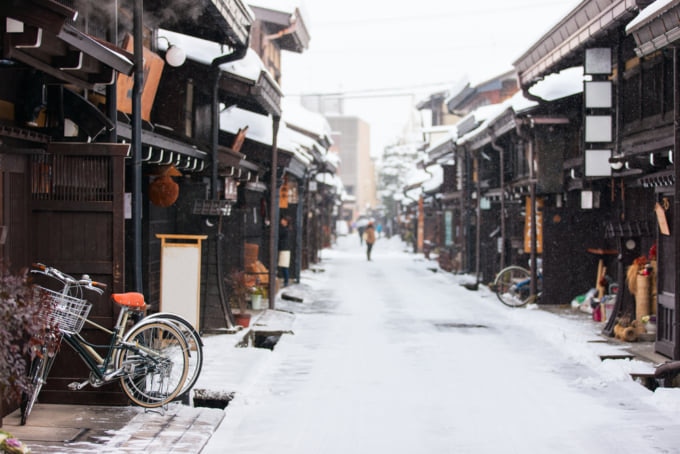 Photo by BlueOrange Studio/Shutterstock
Japan's many mountains along with heavy snowfall around the Sea of Japan make it an ideal ski and snowboarding destination. Snowy regions are also renown for their snow festivals, including the must-see Sapporo Snow Festival or the Kamakura Festival of Yokote. Hot springs become even more enticing, and winter landscapes like the UNESCO village at Shirakawa-go are also best viewed in the snow.

Major cities host a multitude of picturesque winter illuminations, Christmas celebrations and wintertime events. But the cold months are also an opportunity to see some of Japan's most famous sights, like Gion in Kyoto or Meiji Shrine in Tokyo, with less crowds.
Cold Weather Travel Tips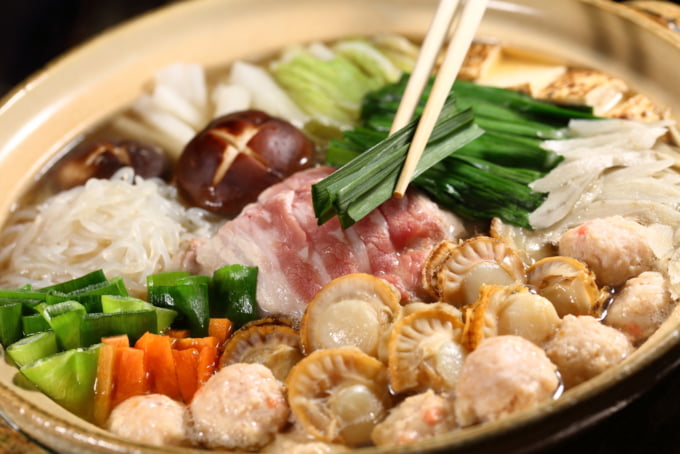 Photo by gontabunta/Shutterstock
One of the easiest ways to warm up is by using kairo, disposable heating pads that start popping up in stores throughout the country when cold weather arrives. You can also go the environmentally-friendly route and use reheat-able, bean-filled bags and stuff them in your pockets before heading out in the evening, although they won't last as long. During winter, steaming hot dishes like hot pot (nabe), oden (braised vegetables, tofu etc.) and shabu-shabu become popular, and are the perfect way to warm up on a cold night.
In Conclusion
As long as you dress warmly and come prepared, there's no reason a trip to Japan in the winter can't be as enjoyable as any other time of year.