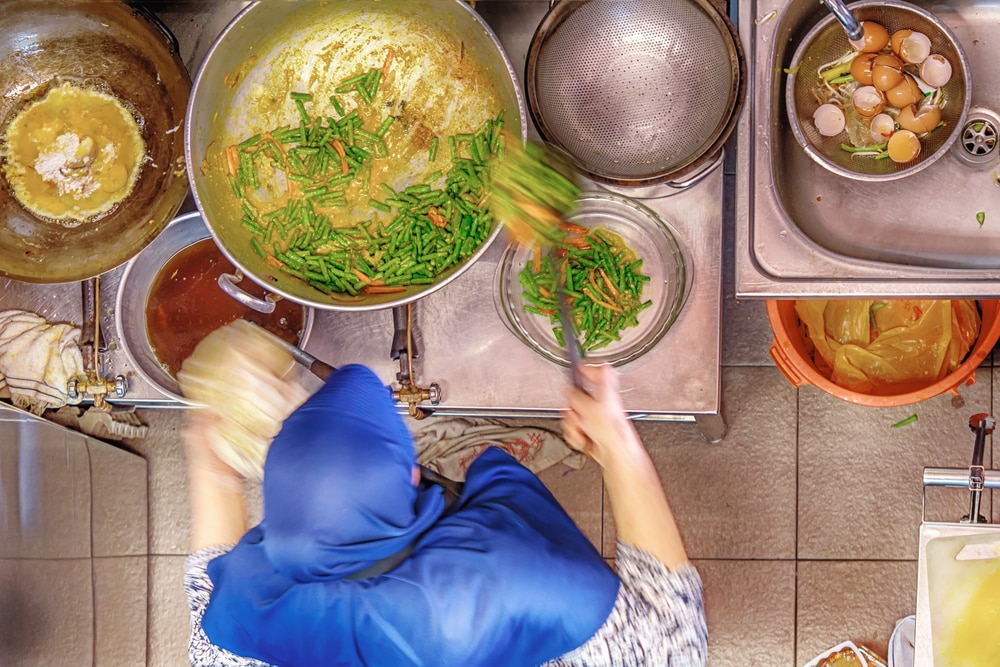 Photo by CherylRamalho/Shutterstock
The Top 10 Things to do in Singapore's Lively and Colorful Little India
Savvy locals know that Little India is the place to go for authentic Indian cuisine, traditional clothes and goods as well as some of the country's best historic and artistic sites. Singapore's little piece of Bharat is centrally located, not far from the downtown core and upscale Orchard commercial area, but this ethnic gem is a world away from the scrubbed and polished streets of Raffles Avenue. See the best of it with these top ten things to do and see in Singapore's Little India neighborhood.
table of contents
[x] close
The Top 10 Things to do in Singapore's Lively and Colorful Little India
Sri Srinivasa Perumal Temple
The Sri Srinivasa Perumal Temple's pyramid-shaped entrance tower known as a gopuram depicts the many incarnations of Vishnu and his consorts. This intricately-carved landmark is part of one of the oldest temples in Singapore, and is a must-see during any trip to Little India. Further down the street is the Sri Vadapathira Kaliamman with its colorful rooftop depicting a multitude of Hindu deities.
Haniffa Textiles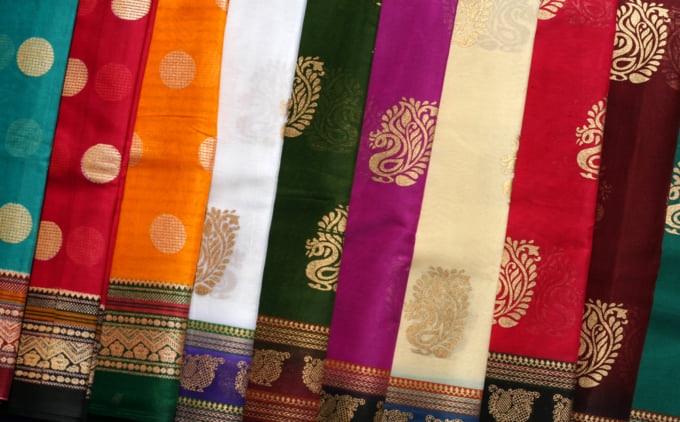 Founded in 1962, Haniffa eventually became the go-to place to buy beautiful silk saris in Little India. From its humble roots as a small roadside shop stand selling only textiles, this historic block now sells everything from clothing and jewelry to bags and scarves.
Mustafa Centre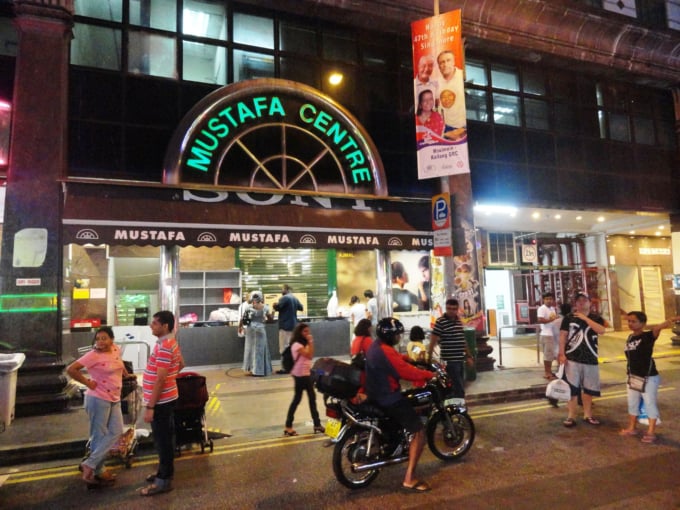 The Mustafa Centre was the first 24-hour department store to open in Singapore, and still operates around the clock. The massive complex sells everything from fresh groceries to electronics and everything in-between. The shop is still a favorite for early birds and night owls alike for its wide selection and convenient operating hours.
Ananda Bhavan
Photo by Bernard Spragg. NZ/Flickr
Another of Singapore's proud firsts, the Ananda Bhavan restaurant is the country's oldest vegetarian establishment. The restaurant serves up traditional Indian cuisine like samosa, curry and prata, a South Indian flatbread that's particularly popular in Singapore. Ananda Bhavan also does a brisk takeout business for local white and blue collar workers.
Little India Arcade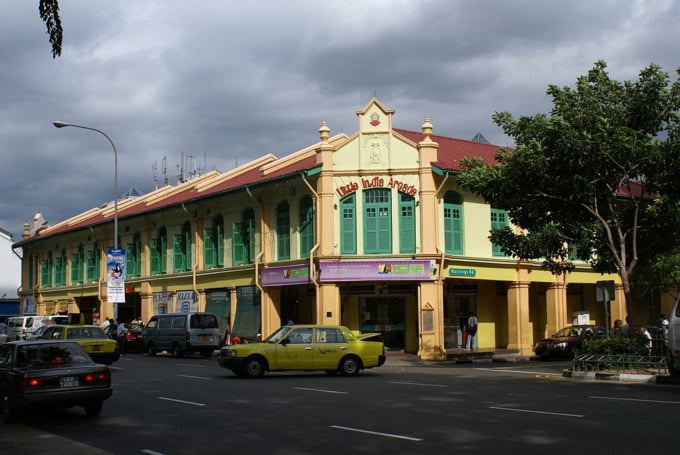 The Little India Arcade is a spacious block of shops selling authentic Indian goods, souvenirs and sweets. There are also salons where visitors can try the traditional Indian art of henna, eye-catching, temporary tattoos used by Hindu women for special occasions such as weddings. The large and colorful Little India shopping arcade, with its orange columns, green windows and red roof, is hard to miss.
Leong San See Temple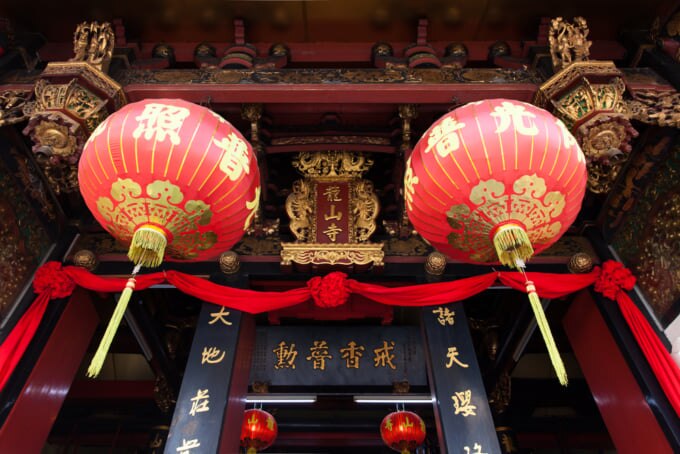 Photo by Elena Ermakova/Shutterstock
The current Leong San See or 'Dragon Mountain' temple was built in 1926, and is one of the most elaborate Buddhist temples in Singapore. Outside, colorful dragons adorn the roof, while bright red lanterns and intricate carvings line the exterior walls. The interior is decked in sumptuously carved, lacquered furniture and golden statues of Bodhisattva and Guan Yin, the Goddess of Mercy.
Abdul Gafoor Mosque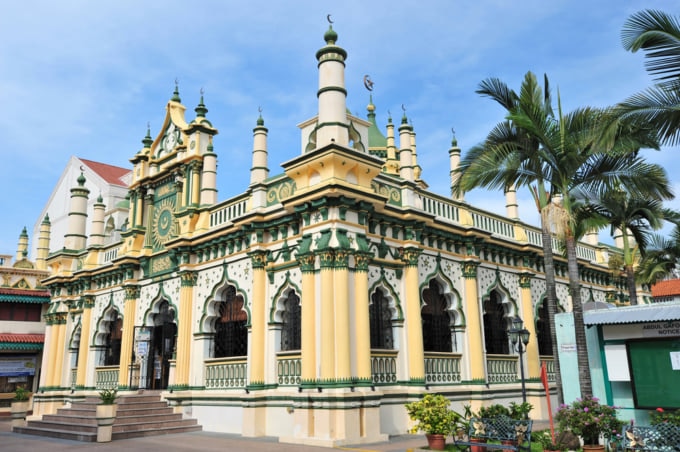 Photo by Sunsetman/Shutterstock
The ornate Abdul Gafoor Mosque is a national monument and heritage building. The original construction began around 1907 and took many years, with a major restoration completed in 2003. Today, the pale yellow and forest green mosque is instantly recognizable for its domed roofs and minarets, motif of crescent moons and stars along with the ornately-curved archways.
Indian Heritage Centre
The Indian Heritage Centre, with its glass facade and geometric design, is a marvel of modern architecture, and the first museum dedicated to the history and culture of the Indian diaspora of Southeast Asia including Singapore and Malaysia. The building was completed in 2015 and is one of just a handful to feature interactive technology in its permanent exhibits, including touch screens and digital tour guides.
Traditional Trades of Little India by Psyfool
This large mural on Belilios Lane depicts the traditional trades which were historically prominent in Singapore's Little India, including laundering and parrot fortune-telling, a type of astrology hailing from India's Tamil regions. It was painted by local artist Psyfool as part of the Artwalk Little India project in 2016.
Tekka Centre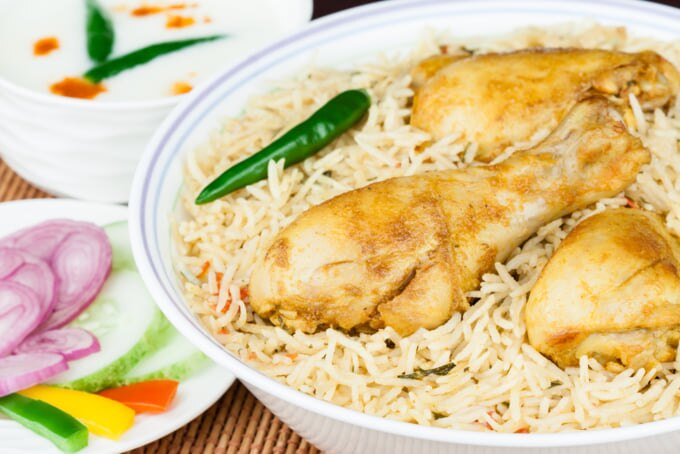 Photo by Solomonjee/Shutterstock
Just minutes from the Little India MRT Station, Tekka Centre is the neighborhood's favorite hawker center. Tekka is the place to go for traditional Indian, vegetarian or Halal cuisine, with generous portions and fair prices. The center also houses shops on the higher floors which sell saris and silks as well as Bollywood films and music, and a wet (fresh food) market on the ground floor, making the Tekka Centre Little India's top one-stop shop.
In Conclusion
Home to some of the country's oldest temples and best-preserved heritage architecture, it's no wonder Singapore's Little India is also one of the country's most-visited sites. Plan your visit perfectly with these top ten things to do and places to see in the country's most exciting ethnic neighborhood.