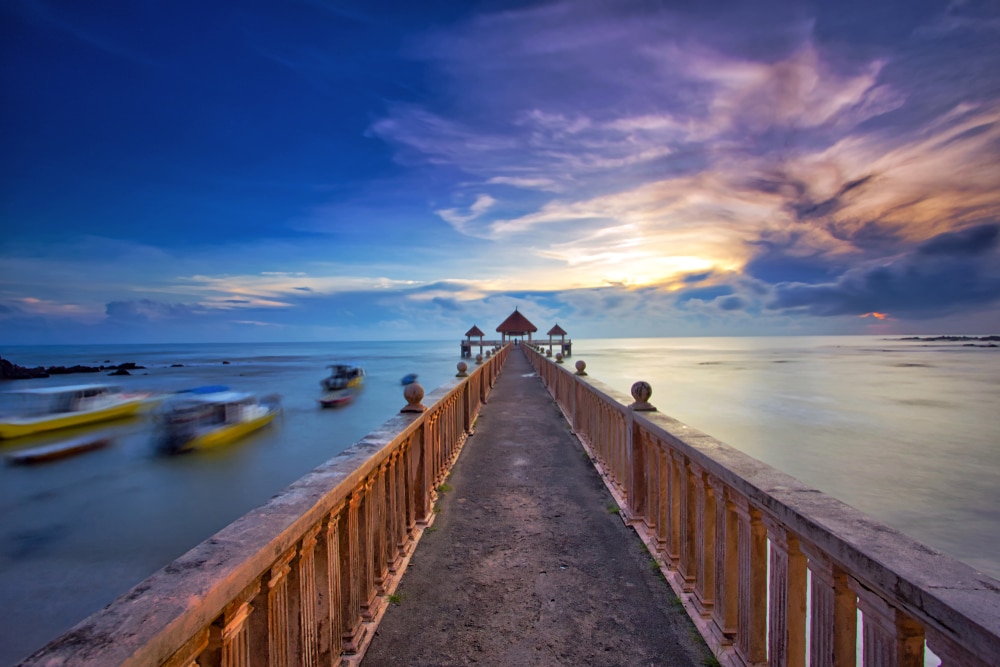 Photo by Hamdyzainal/Shutterstock
7 Quick and Easy Daytrips You Can Take From Singapore
Whether you're looking for a rush of adrenaline at Bintan or to escape back to nature at Pulau Ubin, Singapore is the perfect base to plan your day trip. The island nation is close to Malaysia and Indonesia by either road or ferry, so day trippers can minimize their travel time and spend more of it exploring, relaxing or having fun. These are the top seven recommended day trips from Singapore for every kind of traveler.
table of contents
[x] close
7 Quick and Easy Daytrips You Can Take From Singapore
Sentosa Island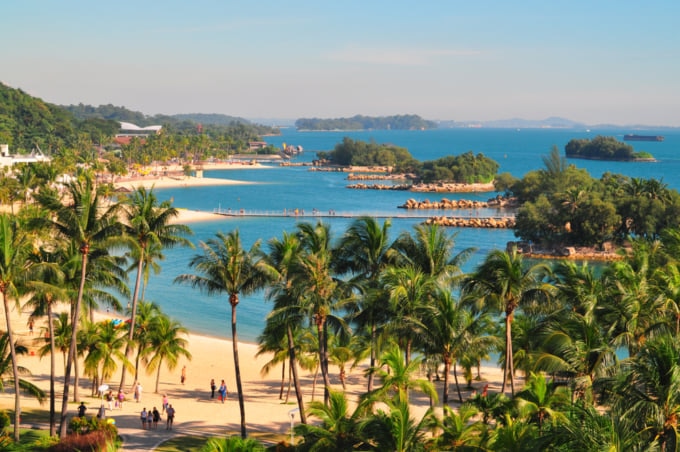 Photo by Sammy Wee/Shutterstock
With a huge variety of activities on offer from nature walks and pristine beaches to golf courses and fishing spots, it's no wonder Sentosa is the country's most popular island getaway. Just a half kilometer from Singapore's main island, Sentosa is accessible via car, bus or even a cable car station from Mount Faber. The island's hugely popular Resorts World Sentosa attracts over twenty million visitors per year and is host to most of the island's main attractions, including a water park, casino and Universal Studios Singapore.
Batam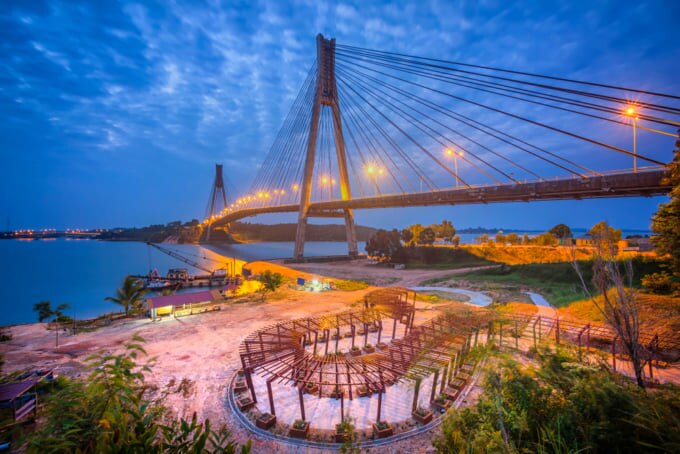 Photo by Danis Suma Wijaya/Shutterstock
Just an hour away from Singapore by ferry, Batam is known for its cheap shopping and food as well as buzzing nightlife. The island is part of Indonesia, though the culture and development of the city is heavily influenced by its proximity to Singapore. Aside from shopping and nightclubs, Batam is also home to several beach resorts and golf ranges as well as cultural attractions like the Great Mosque of Batam and the Pura Agung Amerta Bhuana, an ornate, elaborately carved Hindu temple on the inlet.
Johor Bahru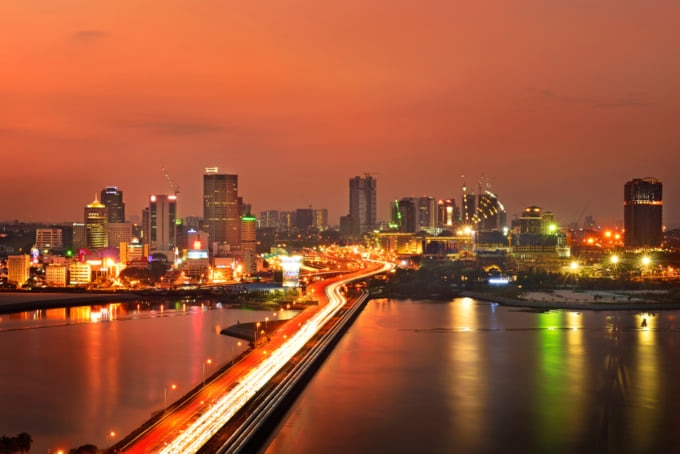 Photo by Roninjin/Shutterstock
For those who like to drive or prefer to take a bus, Johor Bahru is a favorite. This Malaysian city is just across the border from Singapore and with one of the region's oldest zoos, Legoland Malaysia and the Angry Birds Activity Park, is perfect for families. Johor Bahru is also home to some important cultural sites like the Arulmigu Sri Rajakaliamman Glass Temple and the heritage shophouses along Jalan Tan Hoik Nee. Singaporean locals frequent the area for cheaper food, premium outlet shopping and cosmetic surgery.
Pulau Ubin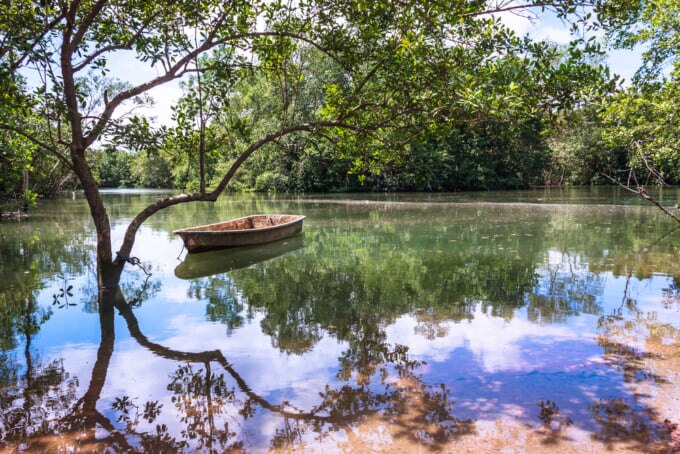 Photo by Boundless Images/Shutterstock
The island of Ubin is the last of Singapore's truly rural areas. In the past, colonists used the island to mine for granite, and these abandoned mines have since been reclaimed by nature, leaving striking formations throughout the landscape. Ubin is also home to the last Malay kampong, the name for a traditional village in Singapore, which offers a glimpse of how the ultramodern country looked before it was paved with high rises and roads. Today, Ubin is an escape to nature and known for its wilderness biking trails, nature walks and the Chek Jawa nature reserve.
Bintan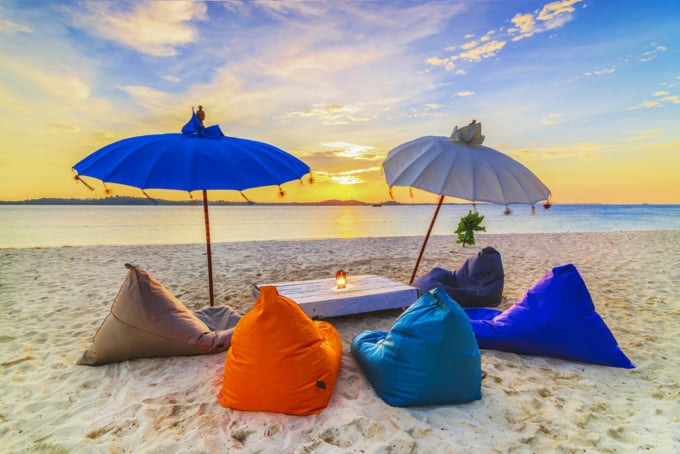 Photo by DWI YULIANTO/Shutterstock
Bintan is a tropical island of Indonesia south of Singapore just 60 minutes away by ferry. The island is most famous for its calm, clear-blue waters and many beach resorts, and Singaporean locals flock there to enjoy relaxing getaways from the big city. Bintan also has a growing adventure tourism industry, and visitors can try their hand at jet boarding at Treasure Bay, zip lines at Nirwana's Happy Valley and archery at Bintan Lagoon Resort.
Malacca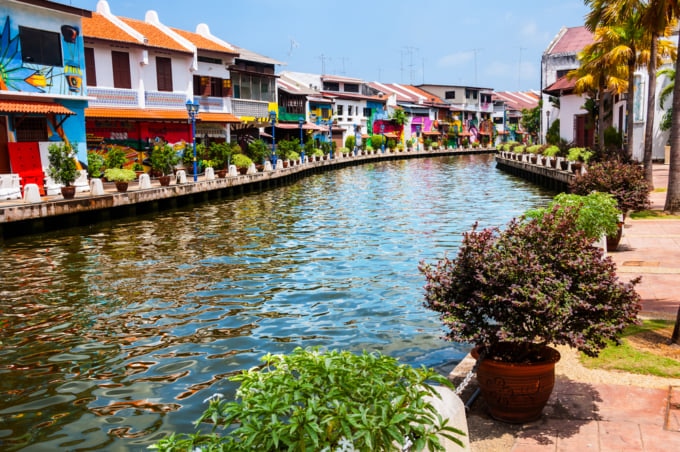 Photo by Madrugada Verde/Shutterstock
Malacca is one of the oldest cities in Malaysia, the capital of Malacca State and a UNESCO World Heritage Site. The historic city is rich in cultural treasures, including the Dutch Square, an area surrounded by old Dutch churches and architecture like the enormous burgundy Christ Church, and the Malacca Sultanate Palace, an exquisite replica which now houses a museum. Malacca's diverse cultural history is another draw, along with the city's Chinatown, Little India and the Portuguese Settlement, attracting thousands of visitors each year.
Desaru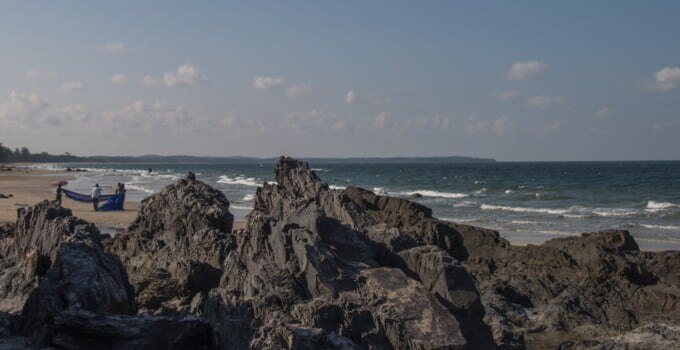 Photo by Rohizawati Hamza/Shutterstock
Located on the southeastern coast of the Malaysian peninsula, Desaru is a paradise of sandy beaches and warm, tropical waters. Although there are several inviting resorts along the coast, the area is fairly undeveloped and attractions are limited. Besides swimming and hanging out at the beach, Desaru is ideal for surfing, since the waves are big and there are few sharks or jellyfish to worry about.
In Conclusion
Singapore is ideally situated for day trips, its Changi ferry service offering expeditions to the nearby islands as well as getaways to Malaysia and Indonesia. From island beach resorts to dazzling nightlife, cultural exploration getaways to ecotourism, the perfect day trip from Singapore is available for every kind of traveler.