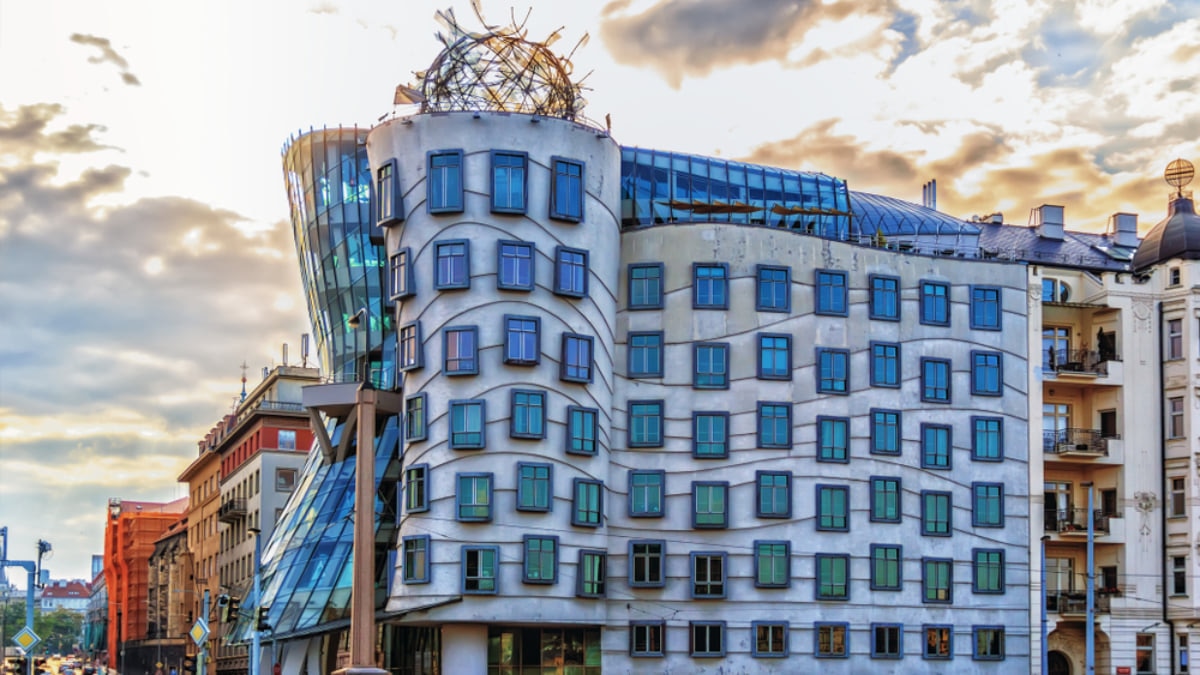 Where to Stay in Prague: 6 Fascinating Hotels in the Czech Capital
Until a decade ago, Prague was one of the niche capitals of Eastern Europe, visited only by the passionate or adventurous travelers. For a while, Prague even became the top destination on the continent for stag and hen weekends, attracting an altogether different crowd. However, its appeal grew among the masses as many realized that the city offered an abundance of excursions that catered to everyone from party lovers and history buffs to architectural and art enthusiasts.

The hotels in Prague reflect its diversity with a plethora of unique abodes that are luxurious, chic, quirky, and, most importantly, capture the spirit of the city. Look no further on where to stay in Prague than the following incredible and beautiful hotels that'll have you coming back in no time.
table of contents
[x] close
Where to Stay in Prague: 6 Fascinating Hotels in the Czech Capital
One Room Hotel
Eccentric to its very core, the One Room Hotel is exactly that, a single exclusive suite with an en-suite bathroom. Situated inside the Zizkov TV Tower, the room promises unmatched views from its 68m height towering over the city. Don't be fooled by the one-room concept however, as the bedroom is quite spacious and can easily accommodate a small family. It comes with all the modern-day conveniences, including elegant furnishings, a comfortable double bed, a tub in the bathroom, bathrobes, air conditioning, and a TV in the living area. There's also the possibility to hire a Mercedes V Class to tour the city in style while staying at the hotel.

Since you are the only guest of the hotel, expect to be treated rather lavishly by the staff who are always on hand to cater to any needs. Try to wake up a little earlier if possible, the sunrise view from the room is spectacular.
Address: Mahlerovy Sady 1, Prague, 13000
At the Green Grape
A quick 20-minute walk from the center of the city, At the Green Grape is an exquisite hotel situated a stone's throw away from Prague Castle. The rooms of this quaint property have a charmingly vintage appeal to them and come with wooden flooring and an array of classic furniture pieces. Architectural enthusiasts will particularly admire the Baroque decor, visible throughout the premises of the hotel, merging beautifully with functional comforts that make every stay here truly unique.

One of the highlights of staying here is that its 17th-century location houses a beautiful wine cellar, decorated in a Gothic style, where guests can book wine tasting sessions. The hotel is also conveniently located near several historical sites and the Malostranska metro station.
Address: Jánský Vršek 11, Prague, 11800
The Emblem
Opulent and chic, Emblem is a 59-room residence that creates a lively space for all guests to mingle and rest. Among its many 'living spaces' that encourage interaction are a lounge, games room, a drawing-room, and a rooftop terrace with breathtaking panoramas of the city. The Emblem further holds several exciting events in its shared spaces throughout the year, where guests can partake and learn more about the local culture there. A unique aspect of The Emblem is that it utilizes the services of multiple designers to give each of their rooms a distinct character. Art Deco is prominent throughout, but contemporary settings make every stay here a little more refreshing and hassle-free. The rooms at Emblem are a little on the small side, but the hotel doesn't shy away from that fact. In return, they provide exquisite furnishings in all their abodes with bathtubs and small French balconies in a select few rooms.

Hotel guests with a liking for good food will be happy to know that Emblem is home to George Prime Steak, a top-of-the-line restaurant and a must for the carnivore in you. Emblem's M Spa is another hidden treasure with its wellness center and rooftop jacuzzi open to all residents.

Address: Platnerska 19, Prague, 11000
Vintage Design Hotel Sax
Colors that pop, a 60s and 70s theme that lingers all around, and a psychedelic ambiance that is both trippy and inviting, Sax is a real gem of Prague's hotel industry. The 25-room boutique property is located near Charle's Bridge and the Strahov Monastery in Old Town Prague. Its bedrooms are a sight to admire, featuring vibrant antique furniture and thematic bed linen. While booking a room at Sax Vintage, opt for one of their city-view rooms that guarantee an all the more special stay.

If you prefer slightly subdued and more spacious rooms, book yourself an apartment at James Hotel in Lesser Town. A sister-concern of Sax Vintage, you can expect immaculate service here in an equally remarkable setting.

Address: Jansky Vrsek 3, Prague, 11800
Dancing House Hotel
Nothing beats the iconic nature of staying in one of the world's most legendary buildings. The Dancing House Hotel is the perfect opportunity to experience one of Prague's most admired architectural sights, and relish its charm to the maximum. The hotel consists of 21 beautifully decorated rooms, where some of the bedrooms, thanks to the 'dancing' uniqueness of the building, take on a magical persona in appearance. Extra comforts such as free WiFi, a Nespresso coffee machine, LCD TV, air conditioning and branded toiletries are standard across all rooms. If traveling with family, go with the Ginger Royal Suite, which comes with two king-size beds, magnificent views, and plenty of space to lounge around.

You've got to have at least one meal at the hotel's Ginger and Fred Restaurant, situated on the seventh floor. Although the menu has quite a few international favorites, go with the French classics, which are chef Rudolf Dolezal's specialty.
Address: Jiráskovo nám. 1981/6, Prague, 12000
U Raka
The ideal spot for a romantic getaway, U Raka, is homely, intimate, and unquestionably authentic. Rustic brick features are standard throughout the hotel, whether it's the fireplace in the rooms or the chimney in the dining area. The hotel's garden changes color depending on the season you visit. An all-out family affair, the hotel premises date back to 1739 when the plot was bought by a butcher to build a stable. Due to its old-age construction, U Raka is now considered a cultural monument by the government. The rooms carry forth the character of the house but with all possible conveniences. Guests can expect free WiFi, air conditioning, TV, and private bathrooms in their cozy and expansive rooms.

The Paul family runs a homelike cafe alongside the residence. Known for its homemade apple strudel, it's the perfect place to meet locals or while away a cold winter day wrapped up in a blanket with a book and a glass of local Czech wine.

Address: Černínská 10, Prague, 11800
Conclusion
Hotels, bread and breakfasts, hostels, and boutique residences, Prague has multiple options suitable for travelers of every budget. The trick, though, is to pick a hotel that serves as more than just a resting place and can be seen as a destination in itself.