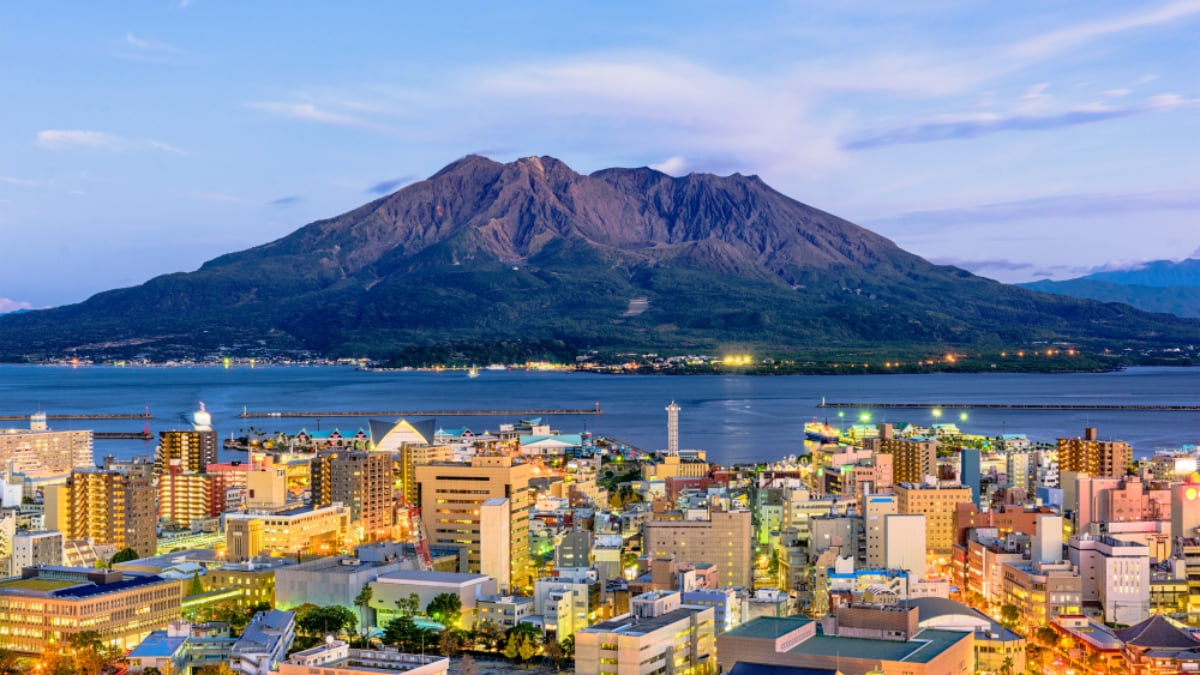 Photo by Sean Pavone/Shutterstock
Volcanoes, Tropical Beaches and Mangroves: 7 Fun Things to Do in Kagoshima Prefecture
From its awe-inspiring active volcano to the tropical mangroves of its outlying islands, Kagoshima Prefecture is rich in natural wonders you won't find anywhere else in Japan. Despite the region's spectacular historic and fascinating UNESCO sites, few visitors from overseas make the trip out to Kagoshima and experience the unique activities you'll find here. These seven experiences are just a small sample of the thrilling sites and sounds of Kagoshima.
table of contents
[x] close
Volcanoes, Tropical Beaches and Mangroves: 7 Fun Things to Do in Kagoshima Prefecture
Visit Sakurajima, the UNESCO Active Volcano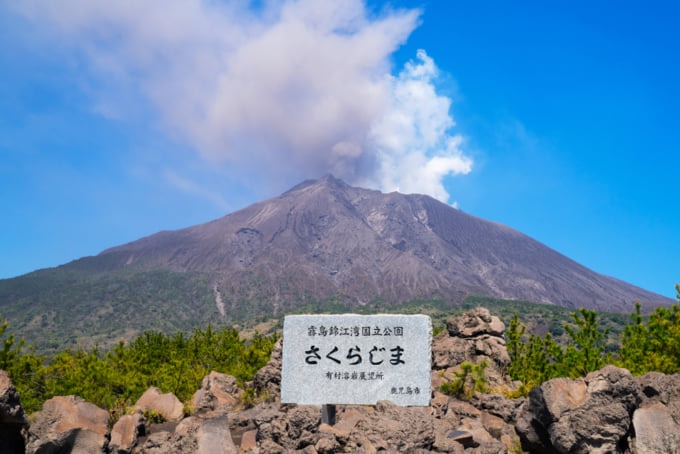 Photo by Kelly.Lam/Shutterstock
A live volcano in the bay off Kagoshima City, Sakurajima is the pride and symbol of Kagoshima Prefecture. Its craters are constantly spewing smoke and debris, and minor eruptions are a daily occurrence. The most active of Sakurajima's three peaks is the lowest, easternmost one known as Minami-dake. As it's a live volcano, visitors are not permitted within a two kilometer radius of the island's center, and the closest observation deck is the Yunohira Observation Point. The easiest way to reach Sakurajima is by catching a ferry from Kagoshima City.
Soak in Tamatebako Open-air Onsen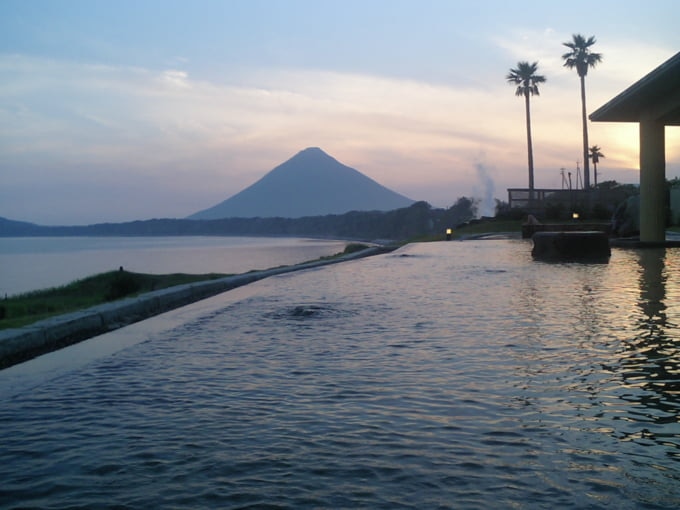 Tamatebako Onsen is located in Ibusuki, a well-known hot springs region near Lake Ikeda, on one of the two southern tips of the Kagoshima mainland. The most beloved features are the two beautiful outdoor hot spring baths (rotemburo) overlooking the sea. One of which offers bathers a sweeping view of Mount Kaimon and the East China Sea, and the other a look at Mount Takeyama, a formation nicknamed locally 'Snoopy Mountain' because of its resemblance to the comic characters in repose.
Discover the Wildlife of Yakushima Island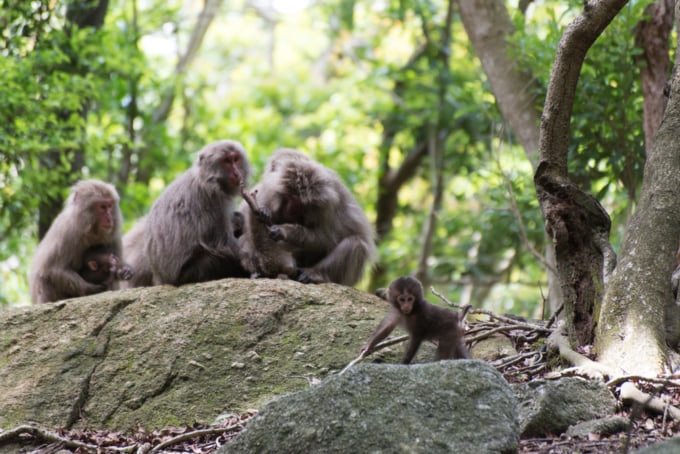 Another of Kagoshima Prefecture's UNESCO sites is Yakushima Island, a protected region because of its value as a natural habitat for sea turtles and monkeys as well as a variety of ancient flora. Visitors can get up close and personal with the island's wildlife by taking the Seibu Rindo Forest Path, then wind through the impossibly gargantuan roots of Yasugi Land, a nature park populated with the island's native cedar trees, many of which are over one thousand years old. Near the Yakushima Sea Turtle Hall is Nagata Inakahama Beach, a protected area and Japan's busiest sea turtle habitat come nesting season (from May through July).
Search for the Phantom Beach of Kagoshima, Yurigahama Beach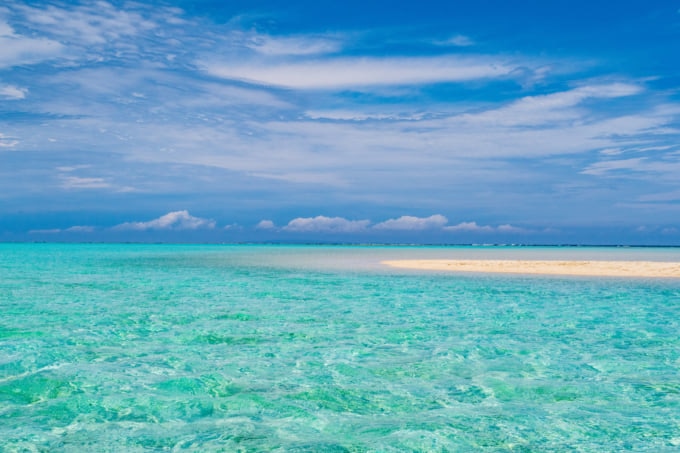 Yurigahama Beach is known locally as the phantom beach because of its natural habit of disappearing and reappearing with the tides. The beach is actually a sandbar that appears off the coast of Yoron Island during low tide from spring to autumn, disappearing at high tide and over the winter months. Yurigahama Beach always appears in a different shape and in a different place, so the easiest way to reach it is by hiring a local tour boat to take you there.
Row through the Primeval Mangrove Forest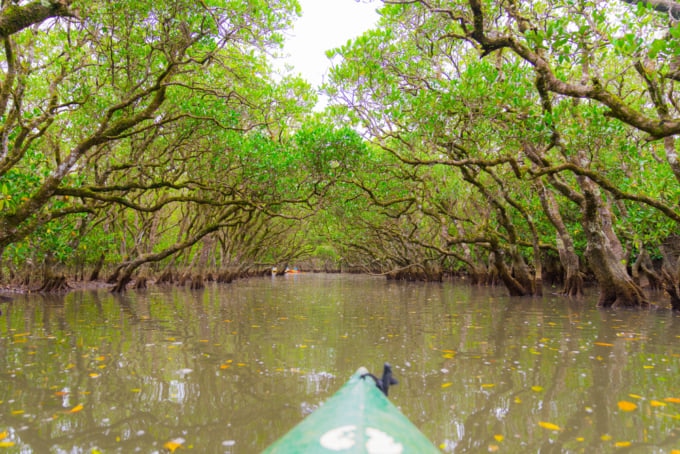 Mangroves are a unique type of tree able to grow in saltwater, and are adapted to the harsh conditions of coastal life. Using a complex system of roots like stilts, the mangroves prop themselves up in the air in order to obtain oxygen, creating a unique habitat that supports both marine and terrestrial life. The mangrove swamp of Amami Oshima, a large island closer to Okinawa than it is to the mainland of Kagoshima, is a chance to experience, learn about and support the conservation of this crucial biome.
Live with Farmers in Izumi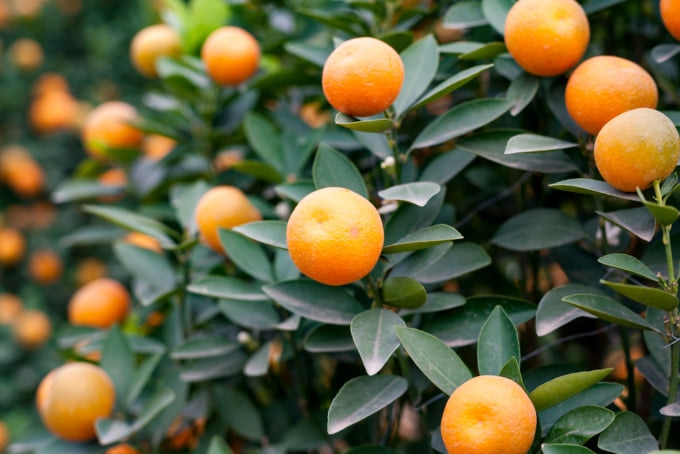 The fertile fields of Izumi yield a hefty percentage of Kagoshima's total crop. The city is proud of its farming traditions, and organizes overnight stays for two with local farmers at just 9,000 JPY (90 USD), which includes two homemade meals each. During the stay, guests can not only experience life in rural Japan, but learn about the history and culture of Izumi with their hosts. The city is home to the Izumo-Fumoto Samurai Residences, where visitors are encouraged to dress up in kimono and blend in with the historic surroundings, and further afield, the Yugawachi Onsen, Kanno-ji Temple or hiking in Ajisai Canyon.
Swim around Beaches on Kikajima Island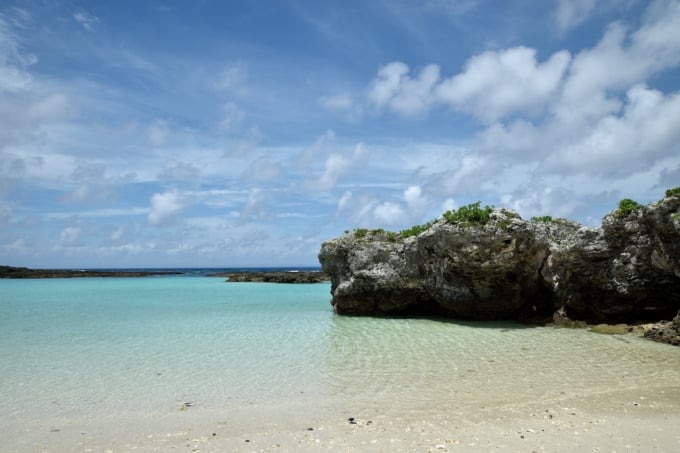 The shallow, gentle waves of Kikajima's beaches make this island a great choice for families with young children, while the rich variety of marine life is perfect for snorkeling and fishing. Onotsu Prince Beach is a very small, shallow beach with a popular fishing spot nearby. Kikeji Beach is large but shallow, and is great for snorkeling because of the coral reef fish and sea turtles who make their home there. Sugira Beach is carved into a natural inlet, another beach with gentle waves ideal with families.
In Conclusion
From the farmer's fields and samurai houses of Izumi to the remote mangroves of Amami Oshima, these seven unique experiences are sure to have you falling in love with Kagoshima.