Boise : City Full of Fun and Frolic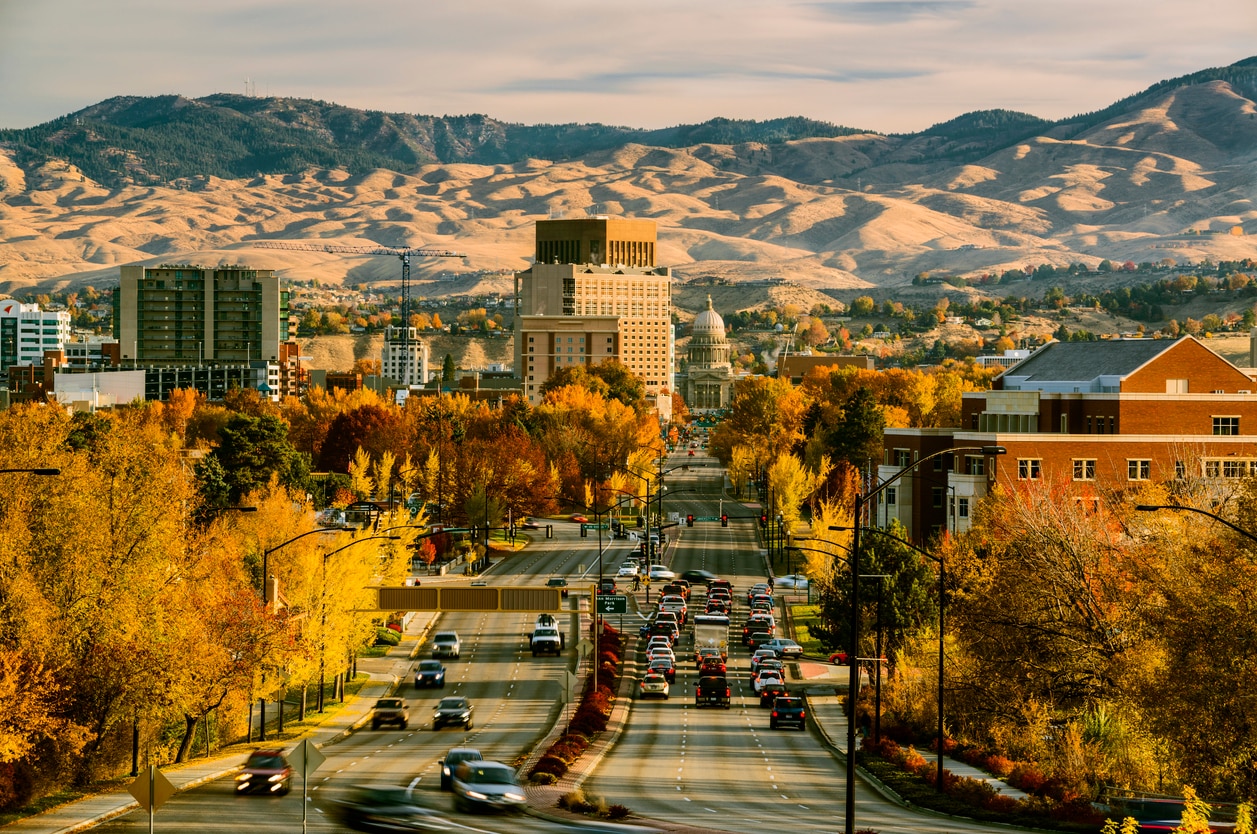 The capital city of Idaho is forever vibrating with fun and excitement. Being close to nature that ignites the fun-loving streak in the locals out here, there is no dearth for options as to what all you can do in Boise. There are always so many events and activities taking place in Boise that you in for a memorable experience for sure. With restaurants, shops and innumerable night spots you would be left wanting for more and more and more!
[x] close
Boise : City Full of Fun and Frolic:table of contents
1. Boise Art Museum
This has gone way beyond what you have ever known about what museums stand for. Boise Art Museum comes with a mission to make people involved in the history of the place and usher one into the understanding of what it stands for today. You can experience that exhibits that display the wide array of art, collections and creativity that has shaped the city as it stands today. A great opportunity to get a glimpse into the beautiful city and its journey to the present.
Name:Boise Art Museum
Address:670 Julia Davis Dr, Boise, ID
Related Site:http://www.boiseartmuseum.org/
2. Boise National Forest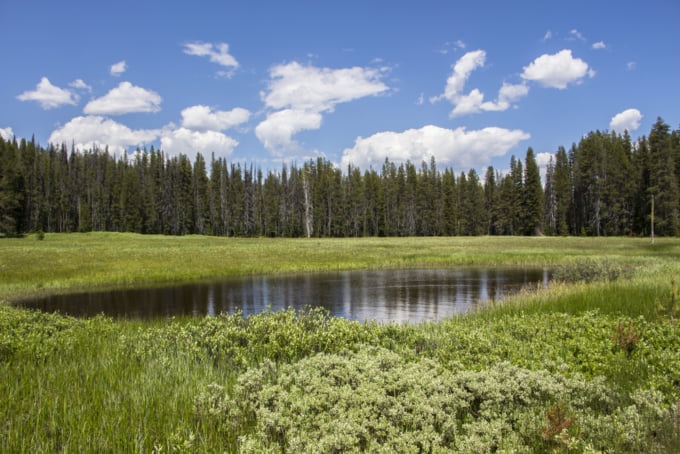 Photo by Far.F/shutterstock.com
Marvel of nature! What you experience here are Boise National Forest is pure unadulterated nature right in the lap of mountains. The various elevation levels of experience, covering of coniferous forests and pines, grand fir form the forested part of it. The grassy meadows are where you can have your share of fun. With flowers and shrubs splashing color all over the place and not to mention that wildlife and the fishes that inhabit the place and its rivers. For the adventurous souls they can have their cabins booked at the remotest of corners of the place!
Name:Boise National Forest
Address:1249 S Vinnell Way #200, Boise, ID
Related Site:https://www.nationalforests.org/our-forests/find-a-forest/boise-national-forest
3. Julia Davis Park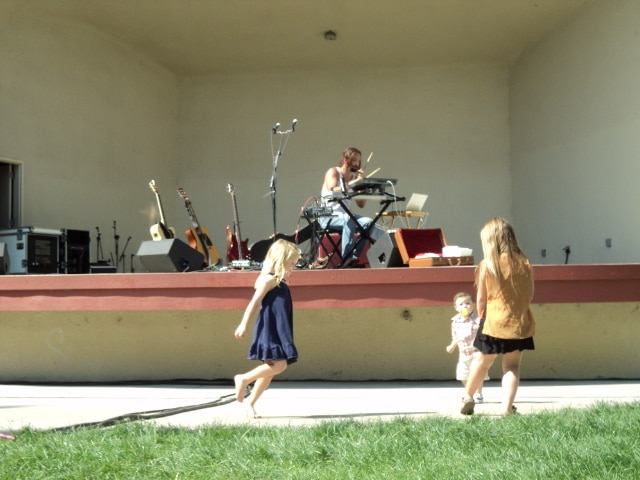 You are bound to fall in love with the park right when you set your eyes on it. This claims to be the oldest park of the city and came into existence when Thomas Davis generously donated 43 acres of land as memorial for his wife Julia. This is not just a park but also a zoo, Boise Art Museum, Idaho State Historical Museum and many such prominent buildings. You can happily enjoy boating rides and fun picnic in the shady grassy spaces. With duck quacking all the way, entire tennis complex for sport lovers and a part of Boise River Greenbelt this place is definitely a must visit.
Name:Julia Davis Park
Address:700 S Capitol Blvd, Boise, ID
Related Site:https://parks.cityofboise.org/parks-and-facilities/parks/julia-davis-park/
4. Idaho State Penitentiary
It was in 1872 that Idaho Penitentiary houses some of the goriest of criminals. Today this place is open for visitors so as to take then hundred years back as to what this place was all about then. Obvious a place like prison is never short of its share of scandals, escapes and historic executions. Come face to face with hair-raising stories about the inmates of the prison and relive what the prison has been through. It is open all the year round, and groups from schools and families frequent the place often.
Name:Idaho State Penitentiary
Address:2445 Old Penitentiary Rd, Boise, ID
Related Site:https://history.idaho.gov/oldpen
5. World Centre for Birds of Prey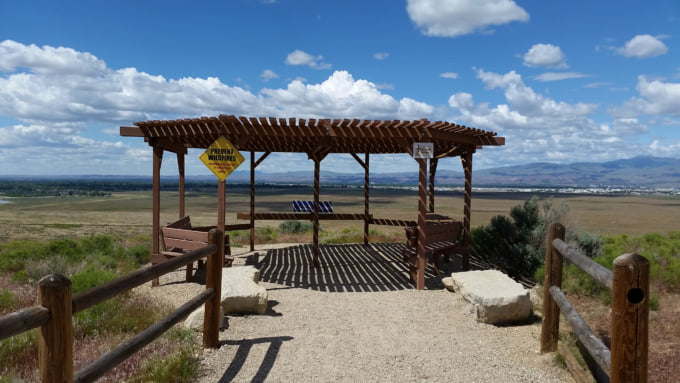 With over 40 years of experience, this place has been working at conserving the species of birds of prey either protecting the raptors and releasing them into the wild over a period of time as well as producing endangered birds of prey in captivity and then allowing them to fly into the wild. They have done a commendable job in increasing the number of California Condors with the help of their special propagation and release program. Their real success is when the species have their name off from the US endangered species list, the way they have been able to achieve with Aplomado falcons.
Name:World Centre for Birds of Prey
Address:5668 W Flying Hawk Ln, Boise, ID
Related SIte:http://www.peregrinefund.org/
6. Discovery Centre of Idaho
This is a fun and learning center which is an ideal place for all age-groups. Right at the center of Boise it is such a delight to see even toddlers handling things in such a scientific manner. The area that is move around in is safe but at the same time very intellectually stimulating. In fact it is great to see that their passion for making learning fun and interactive. With their various programs and events they mean to reach out to innumerable number of minds and kindle the fire of learning.
Name:Discovery Centre of Idaho
Address:131 W Myrtle St, Boise, ID
Related Site:http://www.dcidaho.org/
7. Idaho Black History Museum
History of United States has many phases and also many colors. This museum talks about the struggles and finally coming triumph of African-Americans. It is complete with inspiring works and life of President Barrack Obama "From Slave to President". A very progressive approach to achieving success in life and always keeping eyes set on the goal one has in life. Obama has donated his works of art to as he said to 'men and women of all colors' who despite the hardships presented by life, still dare to believe in a better future for themselves and for the generations to come.
Name:Idaho Black History Museum
Address:508 Julia Davis Dr, Boise, ID
Related Site:http://www.ibhm.org/
8. Aquarium of Boise
The aquarium has been started with the main intention of educating the community about this aspect of wildlife. More than just staring at the aquariums there are touch pools where you can touch and pat a few animals. This is done in order to sensitize the people about ecosystem and inspiring them to understand it better. Some of the very interesting features here are the shark nursery, coral reef habitat, shark and stingray pool, jelly fish tank and a giant octopus tank. A treat for kids and adults alike!
Name:Aquarium of Boise
Address:64 N Cole Rd, Boise, ID
Related Site:http://www.aquariumboise.net/
9. Lucky Peak State Park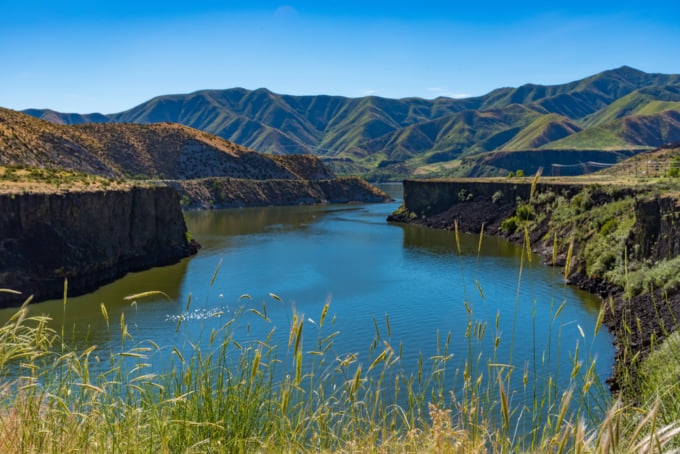 Photo by Tristan Brynildsen/shutterstock.com
This is what you can describe as perfect getaway that has everything to soothe your frayed nerves. Also the location is so apt that you will want to keep coming back. Where else can you think that such paradise could exist within just 10-minutes of ride from Boise downtown? This is a Discovery Park and also Spring Shores that have a wide range of activities. There is fishing, boat ramp, picnicking or just a leisurely stroll. With ample parking facilities and a convenience store you will simply love all that this park has to offer you.
Name:Lucky Peak State Park
Address:9725 ID-21, Boise, ID
Related Site:https://visitidaho.org/things-to-do/state-parks/lucky-peak-state-park/
10. Ann Morrison Park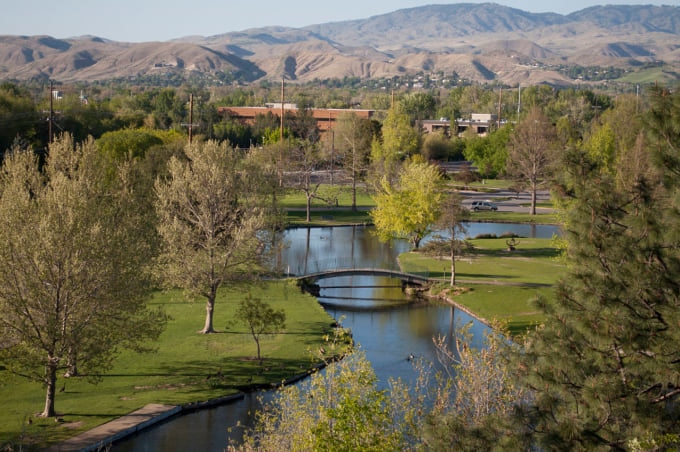 Photo by commons.wikimedia.org
This is a park located right in the heart of Boise on the banks of Boise River. The area is a whopping 153 acres of land that has been beautifully landscaped with a spray fountain, disc golf course, an outdoor gym, horseshoe pit, sand volleyball court, candy cane playground, lighted softball diamonds, soccer, cricket and much more. In fact if you are a regular here and wish to seek a specific spot for picnic then you can even get it reserved. A fun place for kids and elder with something of everything!
Name:Ann Morrison Park
Address:1000 S Americana Blvd, Boise, ID
Related Site:https://parks.cityofboise.org/parks-and-facilities/parks/ann-morrison-park/
◎ Closing
So, that you know so much about Boise, it will become much easier to plan your days here. A perfect balance of becoming culturally aware of the place as well as enjoying the fun things that the place has to offer! Once you are here, this is fresh aspect of United States waiting to unfold before you.