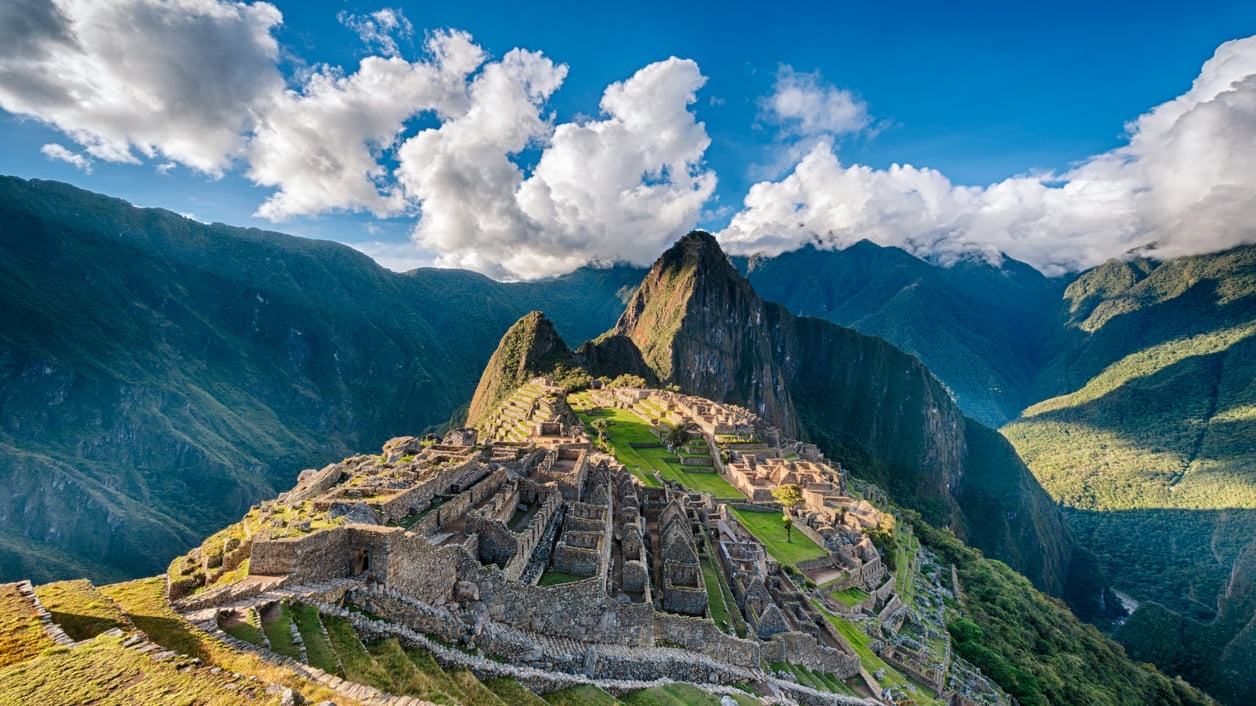 Peru:An Incredible Insight into the Ancient Inca Civilization
table of contents
[x] close
Peru:An Incredible Insight into the Ancient Inca Civilization
With the jagged landscape of the Andes mountain range cutting down the west side and the dense, tropical Amazon rain forest straddling the east, Peru offers a wide range of different incredible scenery and adventures for any intrepid traveler. Particularly famous for its numerous sites of ancient Inca civilization nestled in the mountains, Peru offers a fascinating insight into the world of this old empire.
1. Machu Picchu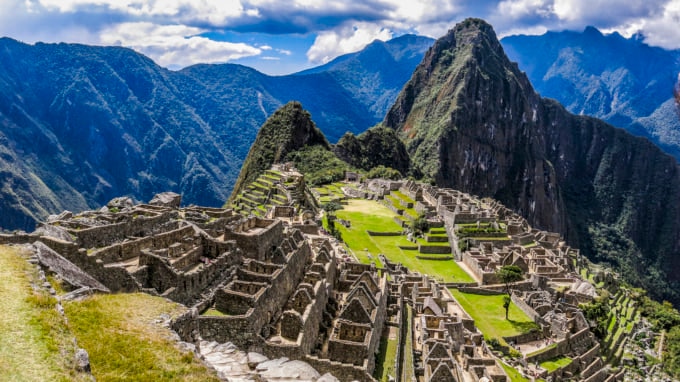 Machu Picchu is the most famous ancient Inca fortress, located high up in the mountains of Peru. Founded by the Incas in the 16th Century, this was one of the few locations that was not destroyed by the Spanish. Machu Picchu long remained unknown to Europeans until the early 20th Century, when its discovery offered the world a thrilling glimpse into a long lost ancient civilization. Often remarked as a deeply spiritual and religious destination for those who visit, the simple beauty of these stone buildings so high up in the breathtaking mountain jungles of Peru is a truly a sight to behold.

Name:Machu Picchu
Address:Cusco Region, Urubamba Province, Machupicchu District, Peru
Related Site:http://www.machupicchu.gob.pe/
2. Museo Larco (Pueblo Libre)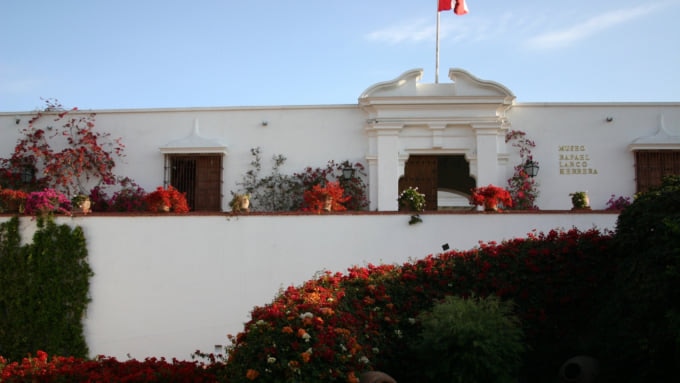 Photo by luckywhitegirl/Flickr
A must-see for anyone visiting the Peruvian capital of Lima, the Museo Larco contains a huge number of Pre-Colonial era art and treasures dating back to over 4,000 years ago. Showcasing artifacts from civilizations around Peru and the surrounding area, the museum is especially popular for its collection of erotic pottery.
Name:Museo Larco
Address:Av. Simón Bolivar 1515, Pueblo Libre 15084, Peru
Related Site:http://www.museolarco.org/en/
3. Nazca Lines (Nazca)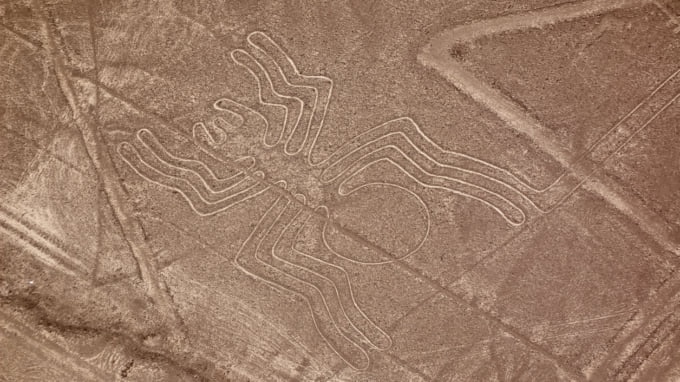 The Nazca Lines are a large number of enormous shapes, figures and symbols created in the desert of Peru by overturning red-stained rocks to expose their bright white undersides. These incredible figures can be observed by nearby mountains and hilltops, offering visitors a glimpse of geometric shapes, animals and other religious icons that date back more than 2,500 years. Some of these world famous sightseeing attractions are more than one half-mile long, making them one of the most unique destination in the world.
Name:Nazca Lines
Address:Nazca Desert, Peru
Related Site:http://whc.unesco.org/en/list/700
4. Centro Historico De Cusco (Cusco)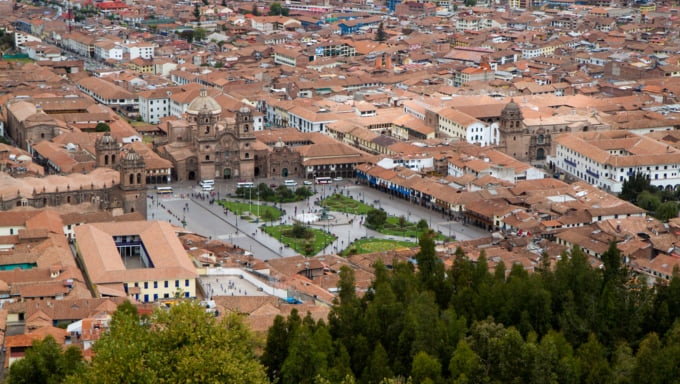 Photo by Faer Out/shutterstock
The Centro Historico De Cusco is the location of the ancient capital of the Inca empire within the modern city of Cusco in Peru. Cusco was first founded by a small civilization in Peru that predated the Incas, who built the original temples and aqueducts that still stand today. The Incas expanded on the original structures with their own unique architectural style, which offers visitors arguably the best available glimpse of ancient Inca civilization anywhere in Peru.
Name:Centro Historico De Cusco
Address:Cusco, Peru
5. Colca Canyon (Chivay)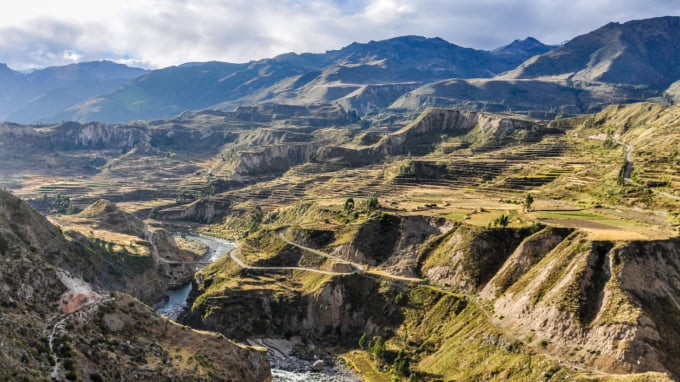 Colca Canyon is a huge canyon that follows the Colca River in southern Peru. Visitors are drawn to the canyon due to it being over twice as deep as the much more famous Grand Canyon in the United States. Beyond the breathtaking views and ancient Inca and Spanish settlements, tourists to the Colca Canyon can enjoy seeing a large number of majestic condors that call this area home.
Name:Colca Canyon
Address:Chivay, Peru
Related Site:http://www.colcaperu.gob.pe/
6. Salinas de Maras (Maras)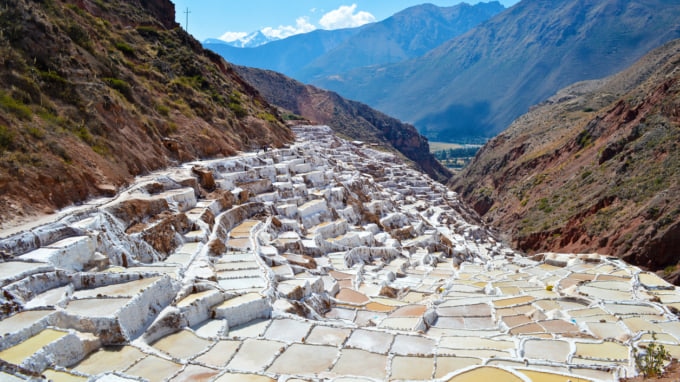 The Salinas de Maras are a large set of man-made salt pans located in Peru's Sacred Valley, just north of the town of Maras. This popular destination in Peru shows the incredible ingenuity of Peru's Inca people, as the Salinas de Maras were able to produce salt on an industry scale that was then transported all over their ancient empire. The ponds of the Salinas de Maras are all small, shallow rectangles with precisely crafted edges so that water from a nearby stream can be carefully pooled in hundreds of these pond, and then allowed to dry over time, leaving only the salt behind. The Salinas de Maras in Peru are a sightseeing marvel of ancient ingenuity that rival any achievements by other ancient civilizations around the world.
Name:Salinas de Maras
Address:Maras, Peru
Related Site:www.saltoftheearthco.com/salinas-de-maras
7. Lake Titicaca (Winaymarka)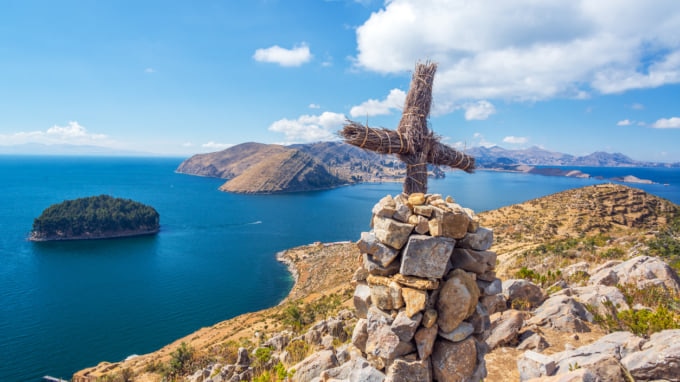 Lake Titicaca is an enormous lake that lies on Peru's southern border with Bolivia. The lake is the largest in South America by volume, and contains a number of picturesque destinations, including coastal cities and islands. Visitors to Lake Titicaca often travel on one of the famous steamships that were brought to Peru in components, and then assembled on the lake. There are a number of tours available that will take visitors to see various modern and historical locations on and around Lake Titicaca, which has been a major center of culture in Peru for thousands of years.
Name:Lake Titicaca
Address:Puno Region, Peru
Related Site:http://laketiticaca.com/
8. Manu National Park (Madre de Dios)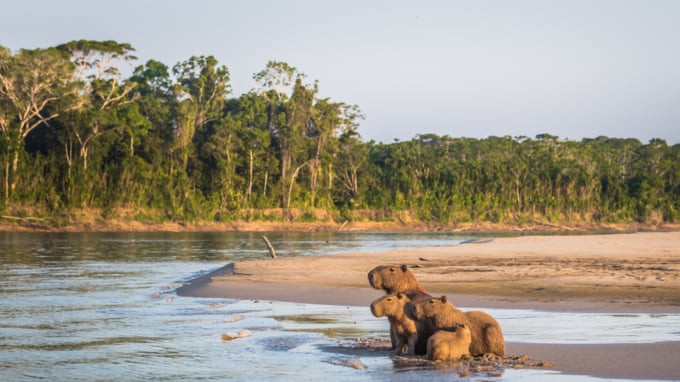 On the outskirts of the Amazon rain forest, Manu National Park has one of the most diverse spectrums of wildlife and biodiversity on the planet. Particularly famous as a location for some of Peru's most famous cloud forests, the national park is filled with a number of natural wonders along with numerous native tribes that live in the jungles there. Although much of the Manu National Park is closed to tourists to preserve the natural ecology and protect the traditional tribes of Peru. The parts of the Manu National Park that are open to visitors include various campsites, viewpoints, roads and bridges offering paralleled sights of Peru's unique mountain jungles.
Name:Manu National Park
Address:Madre de Dios, Peru
Related Site:http://whc.unesco.org/en/list/402
9. Plaza de Armas (Lima District)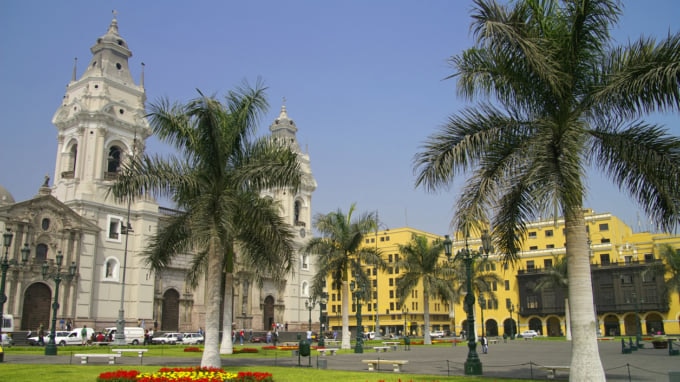 Lima's Plaza de Armas is a spectacular open courtyard and park space surrounded by some of the city's most spectacular architecture such as the Palace of the Union, Government Palace, Cathedral of Lima and the Municipal Palace. A Plaza de Armas is a proud demonstration of the culture of South American cities, and the Plaza de Armas in Lima is a perfect representation of this, offering some of the best picturesque views in the city.
Name:Plaza de Armas
Address:Lima District 15001, Peru
Conclusion
Peru boasts a number of stunning locations that showcase its Incan and Spanish colonial history, its beautiful mountaintop views and mesmerizing dense jungles. Many of the sights you'll find in Peru are spectacularly unique such as the Nazca Lines and Salinas de Maras, which can't be found anywhere else in the world. Any tourists who love nature or history will have a unique and unforgettable experience in their visit to Peru.