Mc Alle : The City Full of Richness and Vibrancy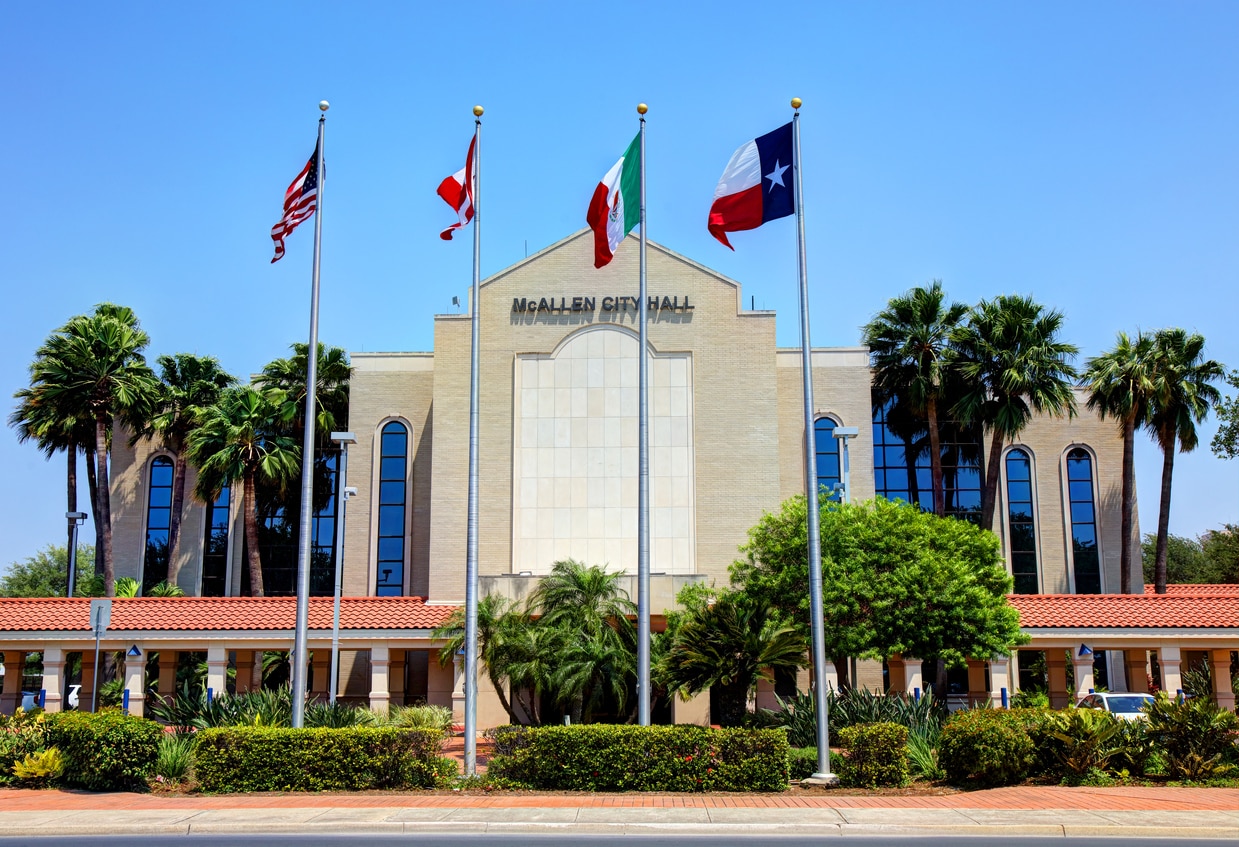 This vibrant city in Texas has a lot to offer to its resident as well as those who choose to visit the place. Right form museums and theaters to bird watching birds and golfing this is the perfect destination package. Here is a list places and things that you can do when in Mc Allen:
[x] close
Mc Alle : The City Full of Richness and Vibrancy:table of contents
1. Quinta Mazaltan
This is one of the must-visit places in Mc Allen because of the sheer beauty and serenity that it has to offer. The pathways and pastures have been kept immaculately clean and trimmed. The place is dotted with metal sculptures all the way that allow for great picture-clicking spots for the keepsake of memorable time spent here. The place take pride in having about 250 species of birds that flit through the place happily in their natural and pristine surroundings. The main building also worth a see because of the way it has been done with antiques and beautiful artworks adorning the place.
Name:Quinta Mazaltan
Address:600 Sunset Dr, McAllen, TX
Related Site:http://www.quintamazatlan.com/
2. International Museum of Art and Science
This is a tribute learning and innovation as the visitors get hands-on experience with their exhibitions and displays. It is accredited by the American Alliance of Museums and is a leading art and science museum in South Texas. It has an enormous area of 50,000 sq. ft. that it uses to showcase its collections and displays. In fact they also keep hosting many revolving art and science exhibit every year. The collection over here is a perfect blend of natural history, geological specimen, folk art and textile as well as fine art.
Name:International Museum of Art and Science
Address:1900 W Nolana Ave, McAllen, TX
Related Site:http://theimasonline.org/welcome/
3. Fireman's Park
Once you come here, you will feel that the day has been well spent. With so many activities to indulge and the scenic view that the place offers this comes with a lot of promise. With all the biking and walking that you can do along the trail, the star attraction is the island that comes with bridge. This is great spot for fishing as well as for releasing. Over the weekend you can also enjoy kayaking. The view of the pond is definitely worth a look. Fun place for kids and adults!
Name:Fireman's Park
Address:201 N 1st St, McAllen, TX 78501, USA
Related Site:http://www.mcallen.net/departments/parks/city-parks
4. Mc Allen Botanical Garden
The effort of keeping wildlife and varieties of flora and fauna alive in the midst of urban development is definitely praiseworthy. There is an array of specimen gardens, towering trees alongside the trails and a splash of colors with the wild flowers that grow all the year round is breathtaking. The area is brimming with butterflies and dragonflies that mark the right ecological balance of the place. This invites a wide range of birds and is a paradise for the wildlife already thriving here. Simply soak in the sun as the best way to distress!
Name:Mc Allen Botanical Garden
Address:4101 U.S. 83 Business, McAllen, TX
Related Site:http://www.mcallen.net/departments/parks/mcallen-nature-center
5. World Birding Centre
This was once an agricultural powerhouse, the history of which is retold at the Old Hidalgo Pumphouse. This has now taken up the task of preserving the habitat of birds and has done some remarkable work in this direction. Watching amazing variety of birds with the backdrop of beautiful scenery is a stress buster on its own. Some amazing trails for bikers will take them around the pool where they can explore the place on their apart from the exotic birds that will keep them company. There are Grey Hawks, Turkey Vultures, Pelican and many more flying friends that you can see here.
Name:World Birding Centre
Address:902 S 2nd St, Hidalgo, TX
Related Site:http://www.theworldbirdingcenter.com/Hidalgo.html
6. Anzalduas Park
This is an excellent and very beautiful park at the border of Mexico. There are excellent provisions for picnic and fishing. So you can be assured of kids having at great time playing around. This being a border area you can spot many patrol boats along the river, which also makes the place very safe at the same time. Also you can spot some beautiful birds that are natives to the place as well as many migratory birds that are attracted by the dense natural setting over here. Right across the park you have Mexico so it's a different feeling sitting right at the border.
Name:Anzalduas Park
Address:6400 Anzalduas Dam Rd, Mission, TX
7. Westside Park and Field
This park has been with Mc Allen for generations and how the older lot watches its kids and grand-kids playing around and having fun. The place is ideal for soccer lovers and other softball games. The best part is the maintenance of the park that shows the dedication of the people here for the game. The park is always buzzing with activity and especially at the time of Halloween when it becomes a full family affair. This is not all! They even have movies showcased during summer that is also a favorite among the locals here.
Name:Westside Park and Field
Address:1000 S Ware Rd, McAllen, TX
8. Municipal Park
This Park perfectly fits the bill of what an awesome park should be. The large area has been utilized well with Stutzenbecker Baseball Fields, there are soccer fields and also a swimming pool. Other than that there are a variety of equipment available in the playground for kids. And in case you are planning a full day out with family here, then you must make use of the picnic tables that are complete with barbecue grills for a fun filled experience. Apart from that you could also enroll kids for a swimming lesson here.
Name:Municipal Park
Address:1921 N Bicentennial Blvd, McAllen, TX
9. Mc Allen Heritage Centre
Working with an earnest mission to bring to light the history and culture of Mc Allen, this heritage center was opened to public only in June 2008. Even today they continue to extend their horizon with many achievements and initiatives to their credit. They have played a vital role in organizing folk life festival "Palmfest Folklife Celebration". Also there are special programs with kids in mind like the "travelling trunks" in which they offer children's craft and book nook. Saturdays are all about movies and refreshments for the visitors. The works of local artists also find their way on the walls of the Center.
Name:Mc Allen Heritage Centre
Address:301 S Main St, McAllen, TX
Related Site:http://www.mcallenheritagecenter.com/
◎ Closing
So come and experience the richness and vibrancy that Mc Allen has to offer. It is power packed destination that allows you to have fun, leisure, excitement and relaxation all in balanced measures. A complete holiday destination for those travelling alone or with family! You can be sure of taking home loads of memorable experiences.