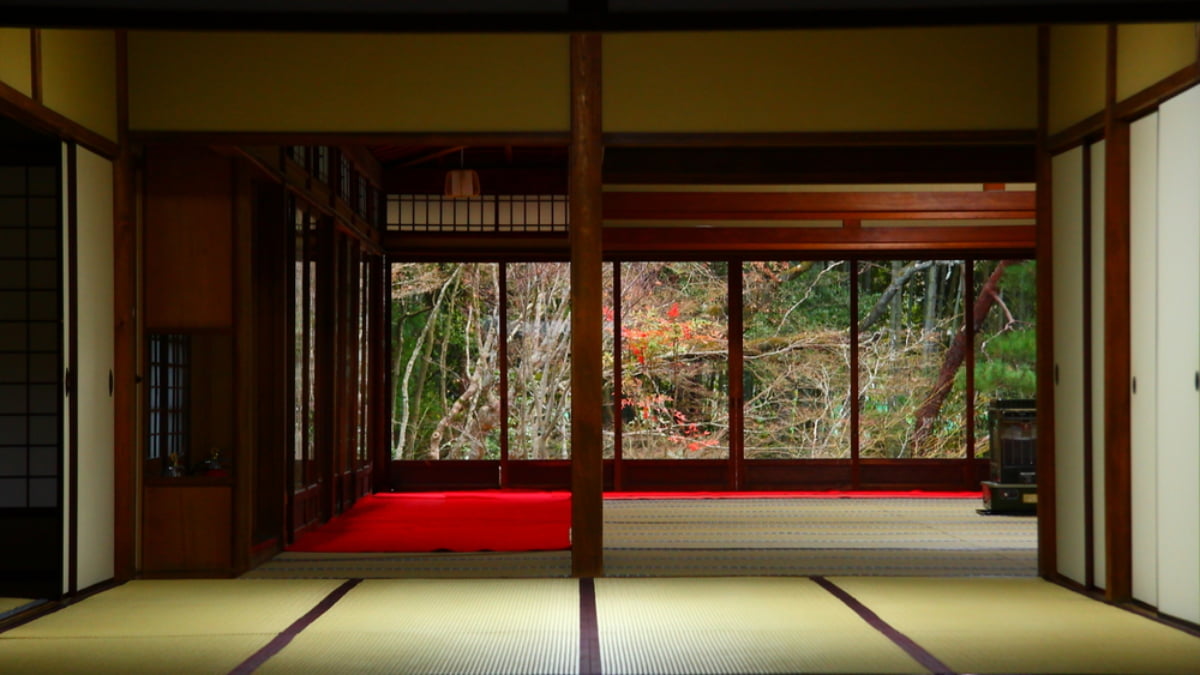 Photo by Sergii Rudiuk/Shutterstock
Traditional Japanese Ryokan to Stay at in Kyoto
Japan's old capital, Kyoto is deeply rooted in the traditional. Full of unique ancient temples and time-honored streets to visit, complete the experience by staying at a traditional Japanese inn. Known as ryokan, many of these uniquely Japanese lodgings have been operating for hundreds of years and make for the perfect place to get in touch with Japanese culture. Here are some of the best ryokan you can stay at in Kyoto.
table of contents
[x] close
Traditional Japanese Ryokan to Stay at in Kyoto
Ryokan Matsubaya
A short walk from Kyoto Station, Ryokan Matsubaya offers classic a Japanese ryokan stay with the added convenience of being right in the center of Kyoto. As service is an essential part of a good Japanese inn, the owners are incredibly polite and willing to go out of their way to help out guests.
Hoshinoya Kyoto
If price is no object, it doesn't get much better than Hoshinoya Kyoto. Combining the traditional with an irresistible coating of luxury, this peaceful retreat is set in a mountain valley of Arashiyama, just outside the city. There's no need to sleep on the floor here like most ryokan, Hoshinoya picks and chooses its traditional offerings to give guests a sense of Japanese style with all the amenities of a five star hotel. Perfect for those who want to relax a bit on their trip, it isn't quite the place to stay for those wanting to be right in the city however.
Hiiragiya Ryokan
With a 200 year history, Hiiragiya Ryokan offers guests the chance to go back in time during their stay in Kyoto. This traditional ryokan boasts of accommodating high-profile guests such as Charlie Chaplin and Elizabeth Taylor during their stay in the city. Rooms are beautifully designed, traditional style, and have all been renovated with new furnishings.
Kinse Inn
Once used for geisha to entertain their guests, Kinse Inn has seen much change throughout the years. Renovated in 2012, this historic building now operates as a ryokan as well as a cafe that roasts their own beans on the first floor. The interior is beautiful in an early 20th century imperial Japan style decor and is designated as a historic scenic building of Kyoto. Larger groups can book the whole floor, consisting of three rooms for up to six people.
Yadoya Manjiro
Another of Kyoto's most beautiful traditional inns, Yadoya Manjiro is right in the historic district of the city, just a five minute walk from the famous Kiyomizu-dera Temple. The owner is extremely friendly and speaks a decent level of English. Rooms are everything you'd expect at a Japanese ryokan, along with ample space and comfy futon beds.
Conclusion
Kyoto is steeped in history and tradition, instead of staying in a western-style hotel, get in touch with the local culture by booking a stay at one of these beautiful traditional inns. Most ryokan offer the option to book dinner with your stay, these home-cooked yet beautifully presented meals are an essential experience to try when staying over, so make sure to book one if you can.