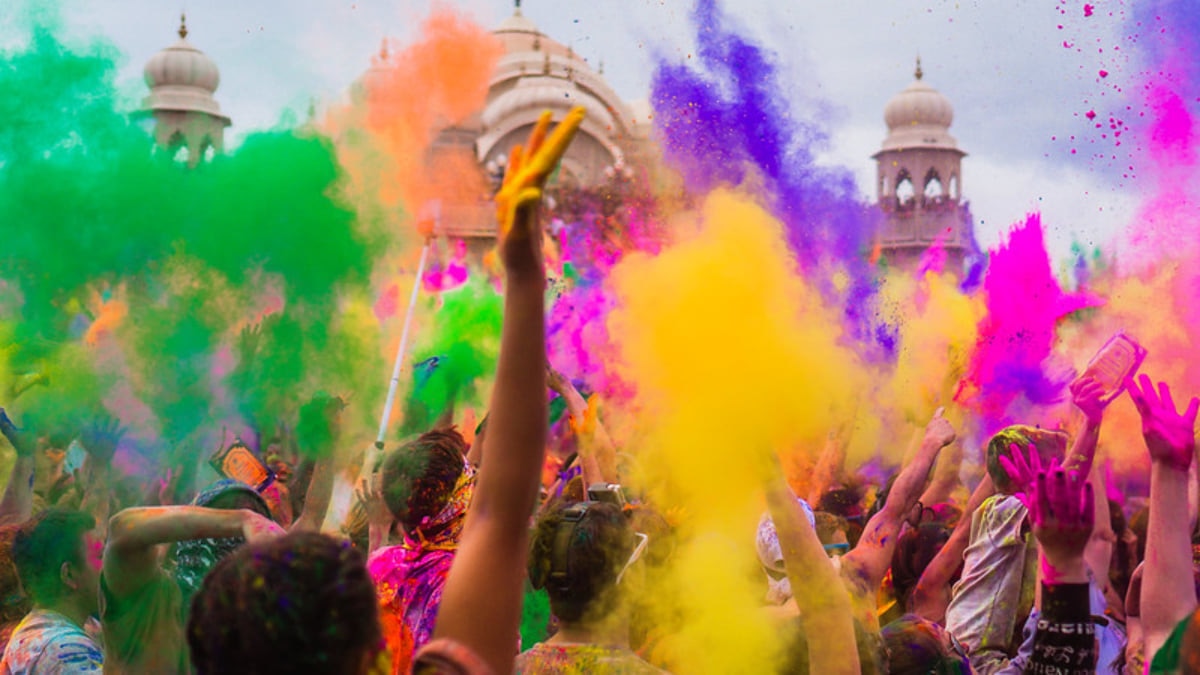 The Ultimate Guide to Holi – India's Festival of Colors
Shades of pink, yellow, green, and red, water balloons, and all-around cheeky fun, Holi, the festival of colors is amongst the most vibrant and entertaining celebrations in the entire world. Predominantly played in North India, Holi has over time migrated around the globe. Now, there are annual Holi events in faraway countries like Germany, the USA, Singapore, Australia, and France that attract people from all backgrounds to immerse themselves in a joyous occasion bursting of merriment. However, attending Holi in India is a not-to-be-missed cultural phenomenon that needs to be on everyone's bucket list.
table of contents
[x] close
The Ultimate Guide to Holi – India's Festival of Colors
The Legends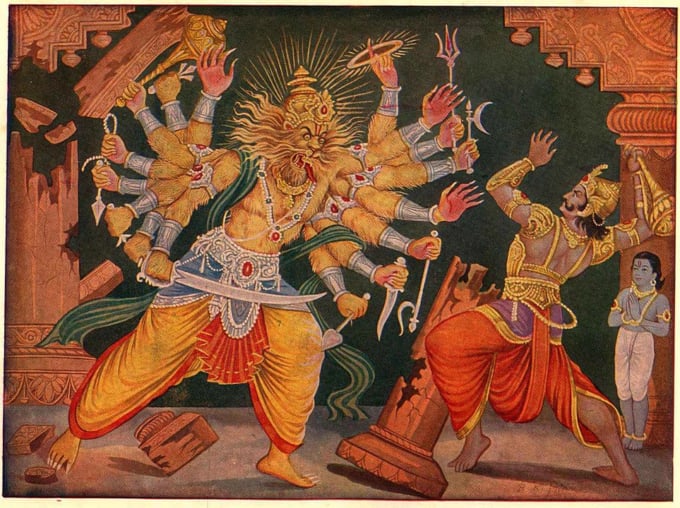 There are two legends associated with the origins of Holi. In one, the demonic king Hiranyakashipu asks his sister, Holika, to kill his son, Prahlad, for worshiping Lord Vishnu in place of him. As the story goes, Holika sits in a fire with Prahlad, wearing a shielding cloak that would save her. In a turn of events, the cloak flies and covers Prahlad, protecting him, and killing Holika instead. Holi thus celebrated with a bonfire on the night before, and signifies the victory of good over evil.

Another fable tells the tale of how Lord Krishna complained to his mother about his blue skin, and that his friend and lover, the fair Radha, would not find him attractive anymore. Krishna's mother tells him to put color on Radha, resulting in the traditions of Holi as we know it today.

Preparations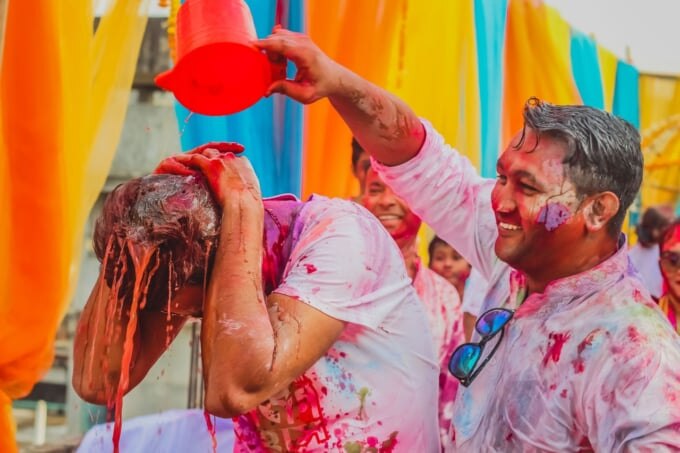 Very much like most festivals around the world, Holi requires a unique set of preparations. From clothes and body care to the right attitude, everything helps in making the encounter hassle-free and a lot more enjoyable.

Clothes: When wanting to attend Holi, white-colored garments are the most popular, as they highlight all the colors that will eventually end up on you. While there is no strict dress code, it's best to wear full-sleeved tops and pants to avoid getting too much color directly on your skin.

Water: There is always a good chance that color, dry or wet, will end up in your eyes, ears, or mouth. It's best to have some clean, drinkable water nearby to wash it all away instantly.

Valuables: Due to the rather physical nature of Holi, avoid wearing any loose or expensive jewelry. Earrings, pendants, bangles can often get pulled while playing, hurt someone, or even get lost.

Skin and Hair Care: To protect your skin and hair, oil them up beforehand. This way, it's easier to wash off the colors later on. If you have long hair, it's best to tie it up.

Precautions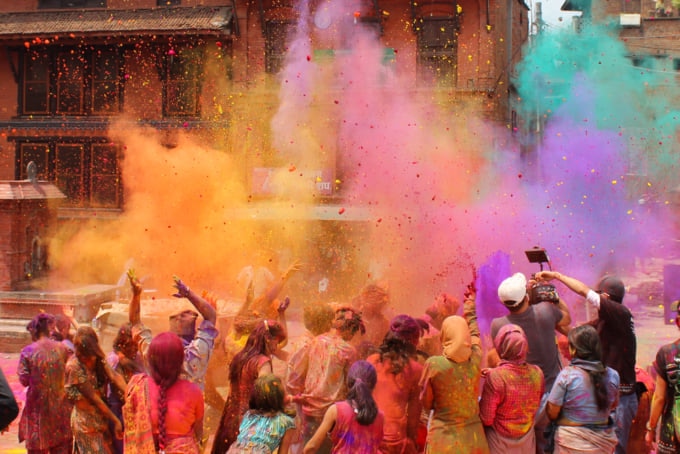 Photo by Kristin F. Ruhs/Shutterstock
'Bura na mano Holi hai' is a chant-like statement you'll frequently hear during Holi as unknown people come up and put color on your face. Translated as 'Don't mind, it's Holi,' for many it's an excuse to throw color and water on each other without asking for any permission. The nature of the festival is such that if you are out and about on Holi day, it is assumed that you are there to take part in the festivities.

If you do get caught up in an unwanted situation, it is best not to show anger. Simply wish the other person, 'Happy Holi,' and move on. For those that want to avoid color or getting wet altogether, stay indoors on Holi, at least till evening time, by when the action stops.

Holi is an extremely hands-on festival, and there are several unfortunate cases every year of people touching women inappropriately, especially in crowded places. An excellent way to evade this is to travel in groups and stick to playing Holi with people you know and trust.
Celebrations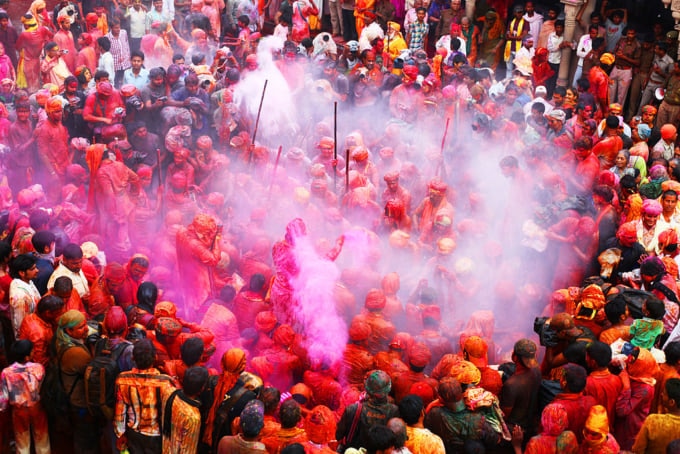 You'll more than likely come across Holi celebrations in every village, town, and city of North India. People celebrate in houses, on the streets, at invite-only farmhouse gatherings, and apartment complexes. While each location has its own charm, there is one once-in-a-lifetime Holi experience that is monumental in every respect.

For the most iconic of Holi celebrations, you need to travel 165 km from the capital, New Delhi, to the towns of Barsana, Nandgaon, and Vrindavan. Barsana and Nandgaon are said to be the birthplace of Radha and Krishna, respectively. Over three days, Holi in these towns is played with much enthusiasm as the residents partake in centuries-old customs and rituals.

During the first two days, the main temples of Barsana and Nandgaon are where locals come to throw water and colors on each other. Over the decades, the intensity and magnitude of the events here have gained international fame, making them a sort-after tourist destination. Professional photographers especially arrive here in the thousands to photograph this magnificent spectacle.

Evening time at Barsana and Nandgaon are special, reversed for the tradition of "Lathmar Holi"; an occasion where young brides from one of the two towns hit the naughty youngsters of the other with sticks. The youths sit on the ground, with shields over their heads, to protect themselves from the onslaught of the thrashings. It's an exclusive celebration that sounds gritty but is, in reality, full of much vivacity and cheeriness.

The third day of the festivities sees everyone shift to nearby Vrindavan, where Lord Krishna grew up, to play "phoolon ki Holi" (Holi of followers) at the legendary Banke Bihari Temple. The confined space of the temple gives the revelries an unforgettable disposition with priests taking part by throwing water and color on the devotees.

In contrast to the more ancient traditions, modern-day Holi takes place in city parks or private get-togethers. Full of zeal and passion, these are more controlled events where people know each other, creating a comfortable and safe environment.
Food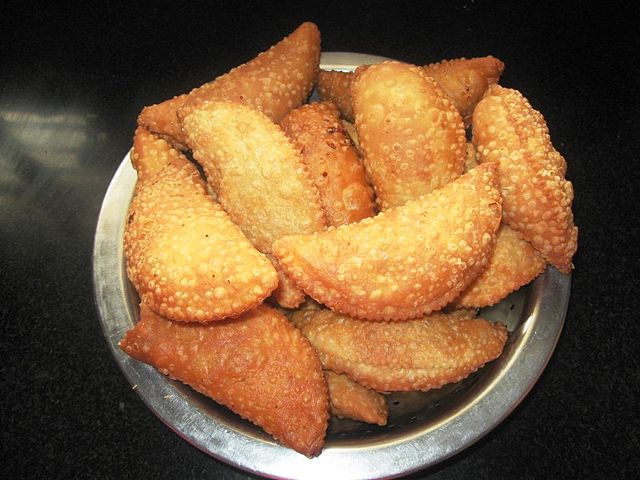 Just as much as throwing color and water is an integral aspect of Holi, so is the food and entertainment that follows. Once all the running around is over with, people sit together and sing songs, share jokes, and reminiscence about past events, till late evening.

Bhang is a drink made out of edible cannabis that is quite popular around this time. Not readily available everywhere, it still has a habit of finding its way into most events through someone or the other. Thandai is another refreshing milk-based drink consumed by all ages during Holi.

Holi food characteristically comprises of comfort dishes such as sweet or savory gujiya - fried pockets with different fillings, dahi vada, pakoras - fritters, puran poli - a deliciously sweet flatbread, and phirni - rice and milk-based sweet dish.

Conclusion
Carrying a sense of sensuality, teasing, excitement, and an opportunity for friends and family to get together, Holi is a beautiful, lively and playful festival that guarantees the most memorable of trips you'll ever experience. If you're planning to travel around India, visiting during Holi is one of the best times to come.