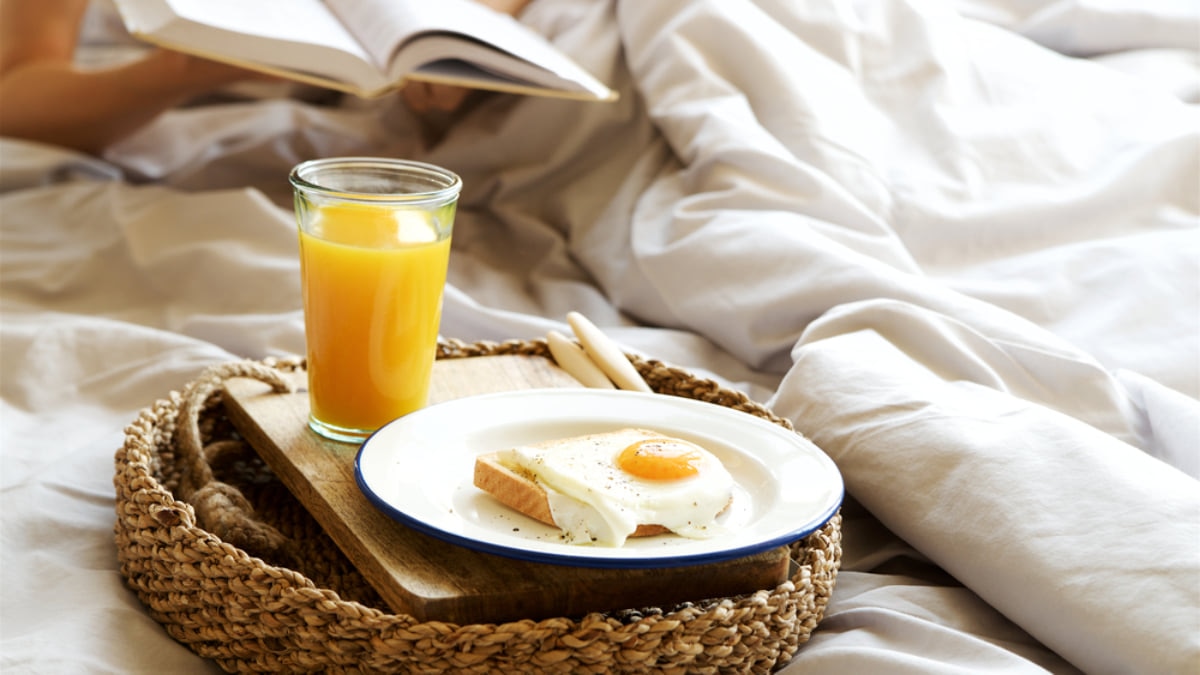 Photo by Lucky_elephant/Shutterstock
The Best Hostels and Cheap Accommodation to Stay at in Tokyo
In a city where new hotels seem to open up every every month, there's no need to worry about finding the right one for your budget. Tokyo's new generation of low-cost hostels, hotels and guest homes are just right when it comes to modern comforts and affordability. Many even have amenities typical of a much more luxurious stay, such as scenic gardens, cozy cafes or stylish lobby bars. Whether they are squeezed into bustling downtown streets or tucked away in quiet hipster neighborhoods, Tokyo's cheapest accommodations are also some of the best.
table of contents
[x] close
The Best Hostels and Cheap Accommodation to Stay at in Tokyo
Nui Hostel and Bar Lounge
Nui is a sleek, urban hostel built into a renovated toy warehouse in the historic Kuramae district. Kuramae, an up-and-coming neighborhood known for its independent cafes and eateries as well as artisan specialty shops, is just minutes from the bustling streets of Asakusa. Nui's lobby doubles as a stylish lounge and cafe by day, and lively neighborhood bar by night. Rates start at around 2,000 yen for a private bunk in a shared room, to an elegant double room with a view of the Sumida River for 8,000 yen.
Imano Ginza Hostel
Located just minutes from the upscale Ginza, Yurakucho and Marunouchi districts, Imano Ginza is a great choice for those looking to stay in the center of the city without breaking the bank. Ginza is known as the banking capital of Tokyo and has some of the highest real estate prices on the planet; it's also popular with those looking for luxury brand shops and five-star restaurants. There are cheap areas, however, including the strip of cheap bars and eateries under the Yamanote Line tracks from Ginza to Yurakucho known as the Gado-shita. In keeping with the chic, modern vibe of the area, Imano Ginza's second-floor lounge for guests only is spacious and comfortable, with daily buffet style breakfast on offer from 7 AM til 10 AM. Segregated and mixed dormitory rates start at 3,400 yen, but there are also private hotel-style rooms going for 10,000 yen.
Hostel Kura
Hostel Kura, located in Taito Ward near Ueno Station, is close to some of Tokyo's most-visited attractions, including Ueno Park, Ueno Zoo and Tokyo National Museum to the west and Asakusa to the east. The hostel is built for comfort, with cozy sitting areas in the rooms and lounges offering a view of the garden and encouraging guests to socialize. Hostel Kura's design is so well done, in fact, it was awarded the Best Town Landscape Development Award by the Taito Ward government. All rooms are mixed dormitories, and prices start at just 2,000 yen per night.
And Hostel Akihabara
And Hostel is one of Tokyo's newer hostels, located in the happening Akihabara neighborhood. Nicknamed Akiba for short, it's a district known for its stores, restaurants and cafes related to the anime, manga and gaming industries. And Hostel has a quirky bar and cafe on premises in the lobby for guests open from morning into the evening. The hostel is just minutes from Akihabara Station on the convenient JR Yamanote Line. Private double-occupancy rooms are 10,000 yen while dormitory bunks start at 3,500 yen.
Shimokita Hostel
Those looking to stay in the hip Shimokitazawa neighborhood, known as "Shimokita" for short, need look no further than Shimokita Hostel. The hotel is located just minutes south of Shimokitazawa Station and the many craft beer bars, independent cafes, thrift stores and vintage clothing shops that call the neighborhood home. Shimokita Hostel's lobby lounge is artsy, industrial and stylish, with a vibe not unlike Shimokitazawa itself. Shimokita Hostel has private double rooms and dormitory style options, with prices starting at 7,500 yen for the former and 3,800 yen for bunks.
Wise Owl Hostels Shibuya
Guests at Wise Own Hostels in Shibuya are greeted by a lively, open bar on the ground floor with indoor and outdoor lounge areas, and bare bones but comfortable accommodations on the upper floors. The hostel is just minutes from the popular Naka-Meguro neighborhood on the Meguro River, and about fifteen minutes from downtown Shibuya on foot. Despite its official name, the hotel has both dormitory styles rooms as well as typical hotel rooms. Private rooms start at 8,400 yen and bunks at 3,000 yen.
Book and Bed Tokyo Ikebukuro
Designed to resemble a library or bookstore where customers can fall asleep while reading a book, Book and Bed garnered international attention for its unique dormitories designed to appeal to the bookworm in all of us. There are now three locations throughout Tokyo: Asakusa, Shinjuku and Ikebukuro, and the company has already expanded into other cities. The Ikebukuro location is the flagship, and be sure to book the slightly more expensive "bookshelf" bunk option for the true Book and Bed experience. Rates start around 5,000 yen per night.
In Conclusion
Traveling to Tokyo doesn't have to be expensive, and staying in cheap accommodations doesn't mean sacrificing on style and comfort. The new generation of Tokyo budget hostels combines the communal vibe of a hostel with the on-site conveniences typical of a boutique hotel. From stylish lounges in Tokyo's hipster neighborhoods to cozy libraries you can fall asleep in, economize on hotel expenses during your stay by choosing one of Tokyo's top hostels and guest houses.