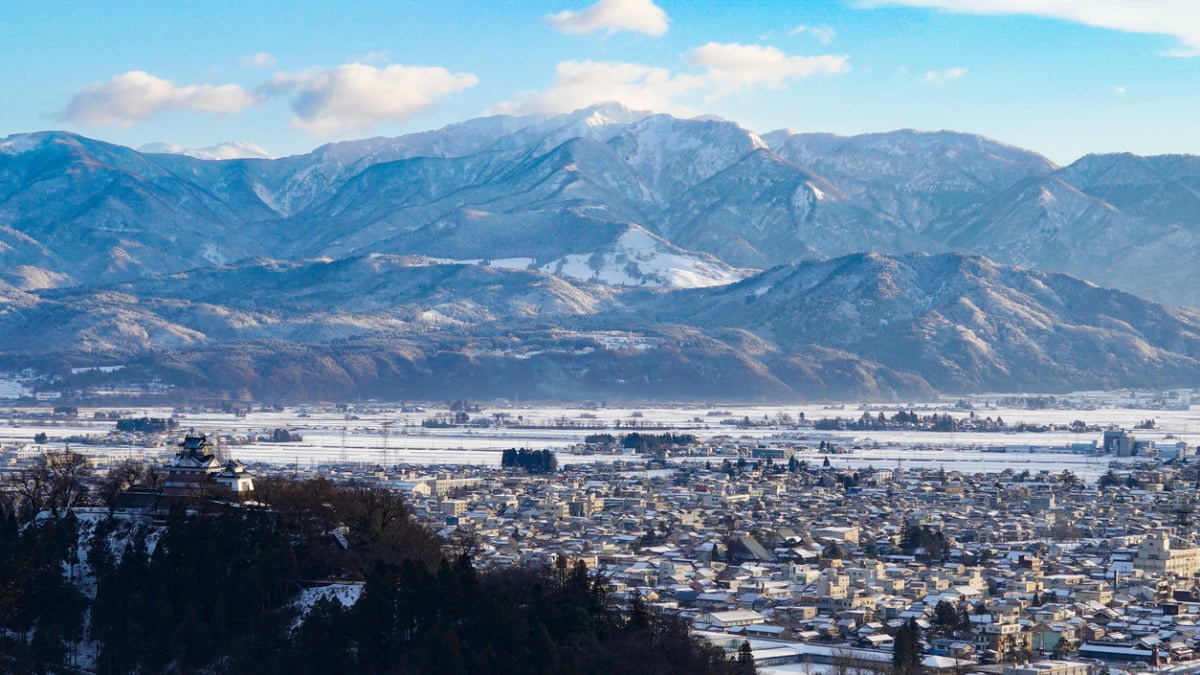 The Top Things to Do in Fukui Prefecture
Snaking around the coast of the Sea of Japan, Fukui is one of Japan's most underrated prefectures and even most Japanese know little of what's located here. While it might be one of Japan's most unpopular prefectures in terms of numbers of foreign visitors, there's plenty to do and see in Fukui Prefecture that'll soon change your mind.
table of contents
[x] close
The Top Things to Do in Fukui Prefecture
Tojinbo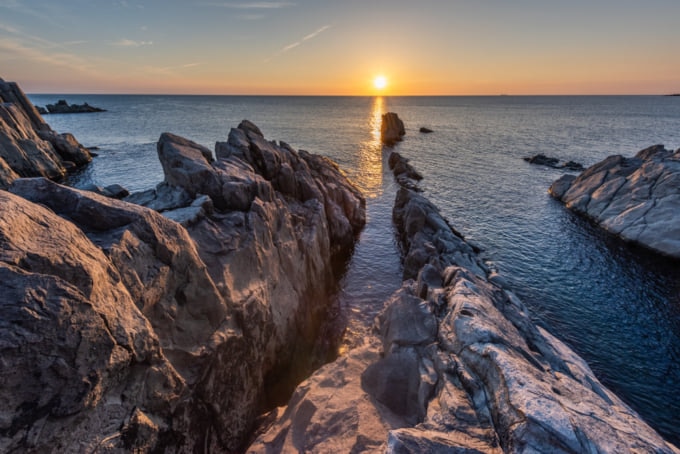 With most of the prefecture encompassing the coast of Japan, it's not surprising that some of the prefecture's most incredible scenery comes along the coastline. Tojinbo is a unique basalt cliff formation formed throughout the ages by erosion from the crashing waves. This natural beauty spot can be explored either by walking along the kilometer-long section of coast or by viewing it from the sea via a boat tour which are frequent throughout the day.
Echizenono Castle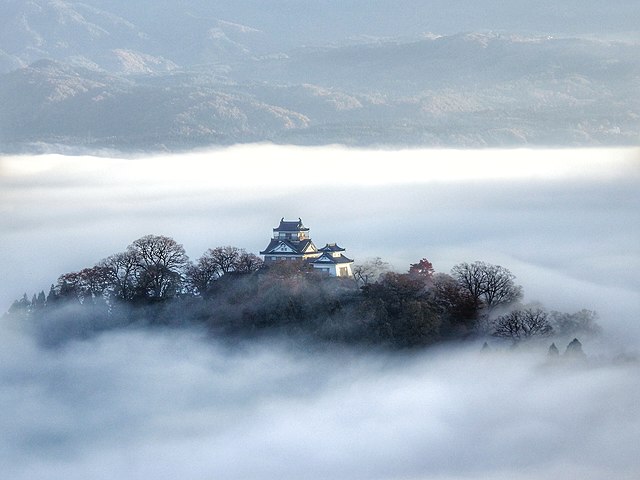 Nicknamed as the 'Castle in the Sky', this picturesque castle is perched on a lone hill surrounded by the city of Ono. When weather conditions are lined up, the castle and its hill are surrounded by an ethereal shroud of mist in the early morning hours, giving the castle an appearance of floating on the clouds. First built in 1575, the current castle is a reconstruction with only a few original walls remaining.

Even if you aren't so lucky to get a view of the castle surrounded by mist, the view is beautiful enough without and highly warrants taking a trip there.
Eiheiji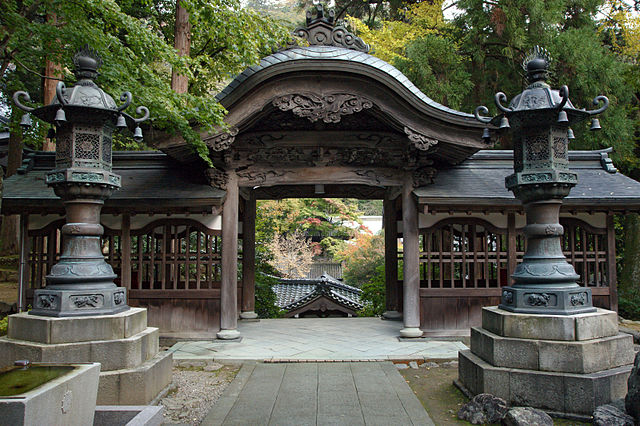 Photo by 663highland/Shutterstock
A sprawling temple complex outside the city of Fukui, there are over 70 buildings set amongst the cedar forest at the foot of the mountains here. The spot is popular not just with people wanting to escape to the natural environment, but also for those wanting to learn how to mediate. The temple offers a number of programs for those wanting to practice 'zazen', a type of sitting meditation.

For those of you who want to experience more to Zen Buddhism, you can opt for one or several nights staying and meditating at the temple complex, which includes meals and accommodation.
Fukui Prefectural Dinosaur Museum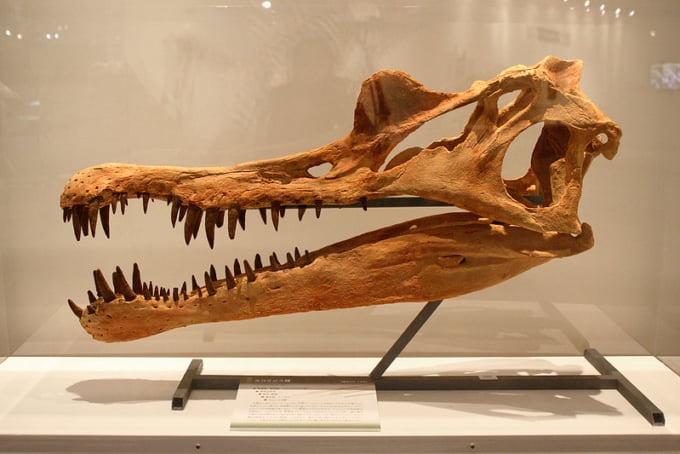 Photo by commons.wikimedia.org
With numerous fossils, dinosaur skeletons and species having been discovered in Fukui, especially at the Kitadani Formation, it's fitting that one of Asia's largest dinosaur museums is found here. Many of the specimens found around Katsuyama are on display here. For those coming here with children, consider taking a trip to the Katsuyama Dino Park as well.
Suishohama Beach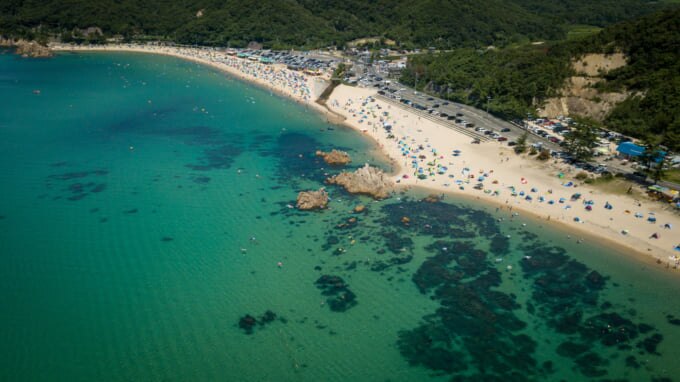 Photo by JoshuaDaniel/Shutterstock
Fukui becomes much more popular with local Japanese in the summer months, who come to stay at some of the coastal beach resorts, that are often much less crowded compared to places on the east coast of Japan. Suishohama is one of the most beautiful, with its long stretch of gold sand and crystal clear waters.
Maruoka Castle
Another of Fukui's beautiful castles, Maruoka Castle is one of the few remaining original castles in Japan, with claims that it's also the oldest. While the castle keep is quite small compared others, at just three stories, the surrounding park is particularly beautiful especially during cherry blossom season.
Conclusion
Fukui makes for a great stop for anyone exploring Japan's lesser traveled to west coast, or for those wanting to see a side of Japan that doesn't commonly get much tourism. Apart from the region's mystical castles and dramatic coastline, Fukui is famous for its seafood such as the Echizen crabs, a delicious delicacy from the region.