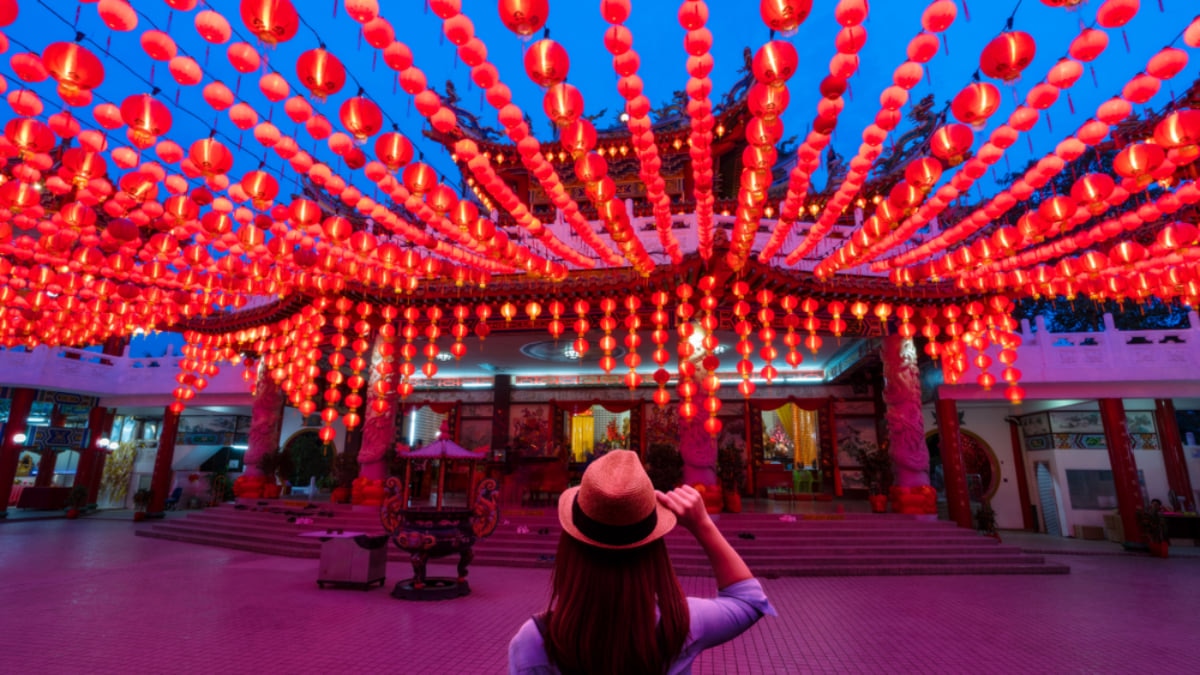 Photo by Travel Man/Shutterstock
Instagram-Worthy Photo Spots in Kuala Lumpur
The capital city of Malaysia, Kuala Lumpur, is a melting pot of cultures, cuisines and traditions. Commonly known as KL for short, Kuala Lumpur is consistently in the top ten of most-visited cities in the world for its cheap shopping, delicious street food, historical sites and cultural celebrations. Snapping beautiful photos of the city has become less of a hobby for some and more of a competitive sport. Up your game with these fail-proof photogenic hot spots in Kuala Lumpur.
table of contents
[x] close
Instagram-Worthy Photo Spots in Kuala Lumpur
Kwai Chai Hong
Kwai Chai Hong is a recently restored section of Kuala Lumpur's historic Chinatown, featuring nearly a dozen old shophouses along Jelang Petaling, many of them dating back to the early 1900s. Kwai Chai Hong refers specifically to the newly renovated alleyway between these shopfronts, and is also known as Lorong Panggung, meaning 'Ghost Alley'. In addition to heritage shopfront and historic charms of the area, newer additions to Kwai Chai Hong are the six colorful murals depicting the daily lives of early Chinese settlers.
Sri Mahamariamman Temple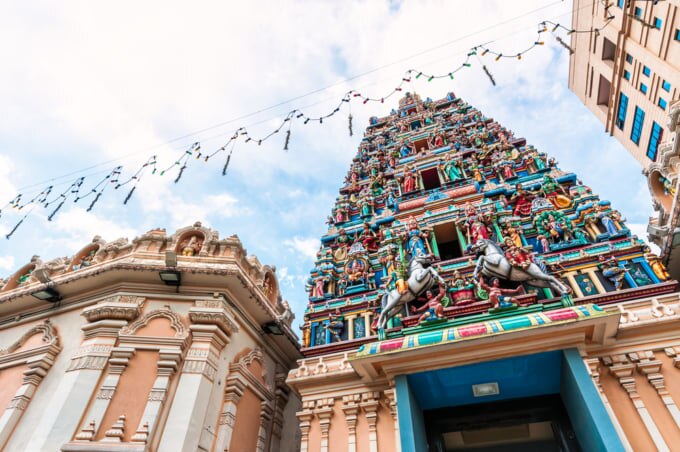 Photo by Joshua Davenport/Shutterstock
This colorful, ancient Hindu temple is the oldest in Kuala Lumpur. Sri Mahamariamman Temple was established in 1873, though the eye-catching 'raja gopuram' (entrance tower) was built in 1968. The tower depicts gods and goddesses of the Hindu pantheon, and was sculpted by artists by southern India, where dramatic gopuram like these are widespread. Today, Sri Mahamariamman Temple is a cultural and historic treasure and still an important place for festivals and worship for the local Hindu population.
Taman Connaught Night Market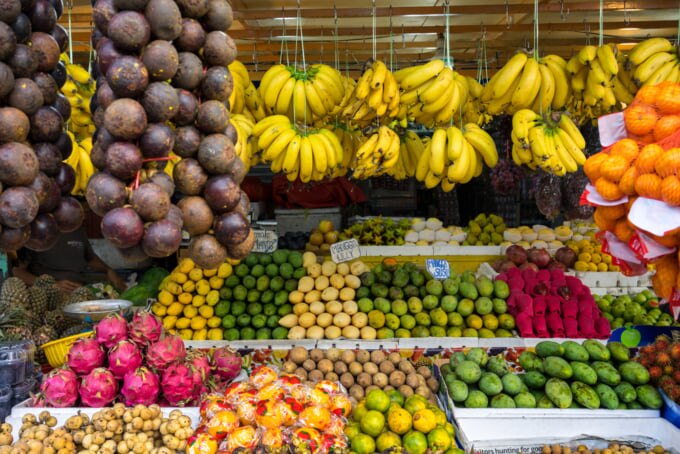 Photo by shaifulzamri/Shutterstock
Common in Southeast Asian countries where daytime temperatures can be uncomfortably hot, night markets are as essential to the region's nightlife as bars and nightclubs. Held every Wednesday night along Jalan Cerdas, Taman Connaught Night Market is one of the best markets in Kuala Lumpur and popular with both locals and visitors. Along with a vast array of food stalls specializing in local Chinese-Malay fare, you'll find clothing, accessories and handmade goods market stalls. Those looking for a more traditional Malay market should head to Kampung Baru Market, or the city's largest wet market, Chow Kit.
Saloma Link
Saloma Link is a pedestrian walkway connecting Kampung Baru, a historic enclave, and Jalan Ampang, a major artery of Kuala Lumpur. The bridge features a twisted, contemporary design that makes use of natural ventilation to help beat the heat of Malaysia's tropical climate. The bridge opened in February of 2020 to earned acclaim, and has already become one of Malaysia's most iconic landmarks.
Sultan Abdul Samad Building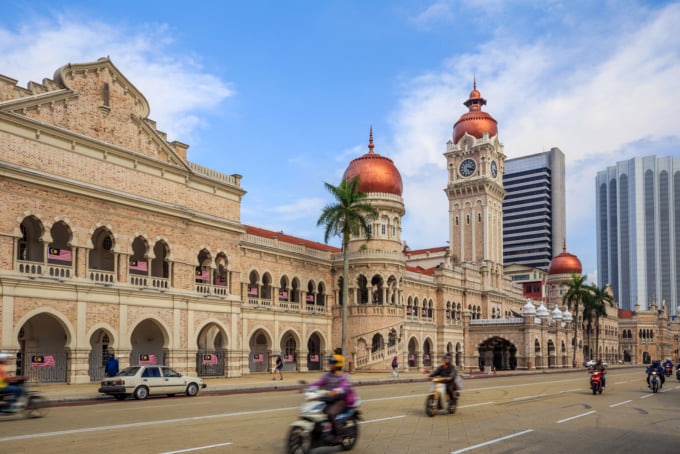 Photo by f11photo/Shutterstock
Built in 1984, the Sultan Abdul Samad Building is a spectacular example of early nineteenth century Neo-Moorish style, inspired by the ancient palaces and ornate mosques of India. The building was once known as the Government Offices, and housed British administration offices after the colonization of Malaysia. Malaysia gained independence in 1957 and and it now houses branches of the local government. The Sultan Abdul Samad Building, with its copper-roofed clocktower, domed archways and spiral staircases, is a symbol of Kuala Lumpur.
Petronas Twin Towers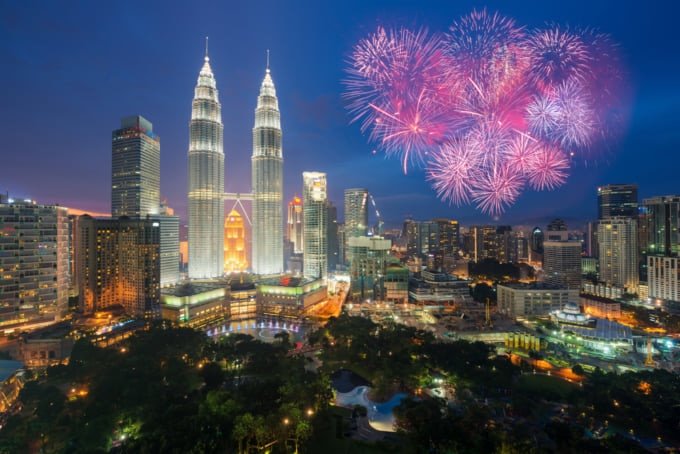 Photo by Travelerpix/Shutterstock
A roundup of Kuala Lumpur's most photogenic hot spots wouldn't be complete without mentioning the Petronas Twin Towers, the city's most iconic landmark. These towering skyscrapers were finished in 1996, and were the tallest buildings in the world until 2004 when Taiwan's impressive Taipei 101 took the top spot. While the towers mainly house offices, visitors will find lounges, gift shops and observation decks on the upper tiers as well as the pedestrian Sky Bridge connecting the two towers.
Batu Caves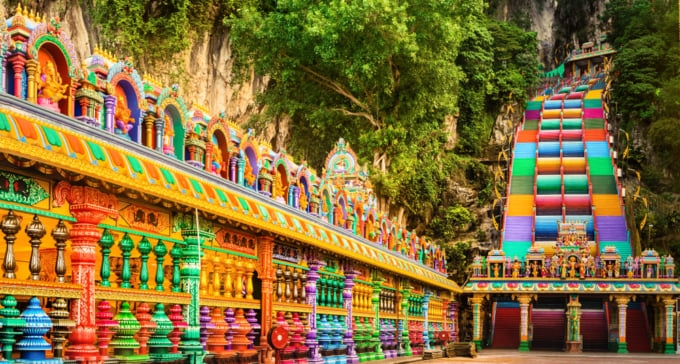 Photo by Khoroshunova Olga/Shutterstock
Located on the outer fringes of the city, the Batu Caves is a series of ancient limestone caverns and hollows housing various Hindu temples and shrines. The largest of these is the Cathedral Cave, a natural cave with high ceilings, ornate sculptures and lavish artworks. The most iconic symbol of the Batu Caves is its long staircase guarded by the immense golden statue of Lord Murugan, a Hindu deity to whom the caves are dedicated to. While the managing body got into trouble for painting the stairway leading to the caves, the new look has been a hit with photographers and Instagrammers.
Street Art of Jalan Alor (Bukit Bintang)
Bukit Bintang, known as Kuala Lumpur's most happening spot for nightlife and street food, has a growing reputation among photographers, artists and aesthetes, too. The back alleys at the northern end of Jalan Alor or 'Alor Street', an area once known as a seedy red light district, have been transformed into an urban art gallery. Colorful street art and murals for the simple sake of art have revitalized the neighborhood and brought in a new generation of visitors.
Thean Hou Temple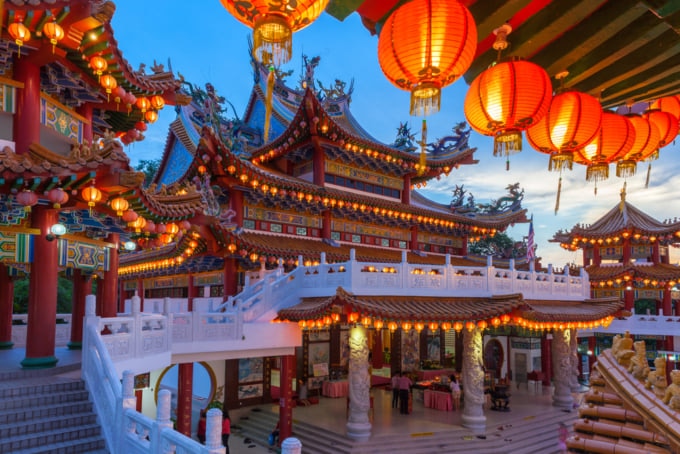 Photo by Elena Ermakova/Shutterstock
Considered by many to be the most beautiful Chinese Buddhist temple in Kuala Lumpur, Thean Hou Temple is dedicated to Shui Wei Sheng Niang and Tian Hou, an ancient Hainanese sea goddess, along with Guan Yin, the goddess of mercy. This lavish temple is marked by intricate carvings, detailed artworks and colorful, sloping roofs in a mix of traditional Taoist, Confucius and Buddhist temple styles. Thean Hou Temple is particular spectacular during Chinese cultural festivals like the Lunar New Year and Mid-Autumn Festival.
In Conclusion
Malaysia's capital is quickly rising in the ranks of most popular cities in the world, and it's easy to see why. Kuala Lumpur is revamping its best assets and making the city more accessible for photography enthusiasts than ever. These most Instagrammable photo spots in KL are sure to make your feed pop and create beautiful mementos of your trip.