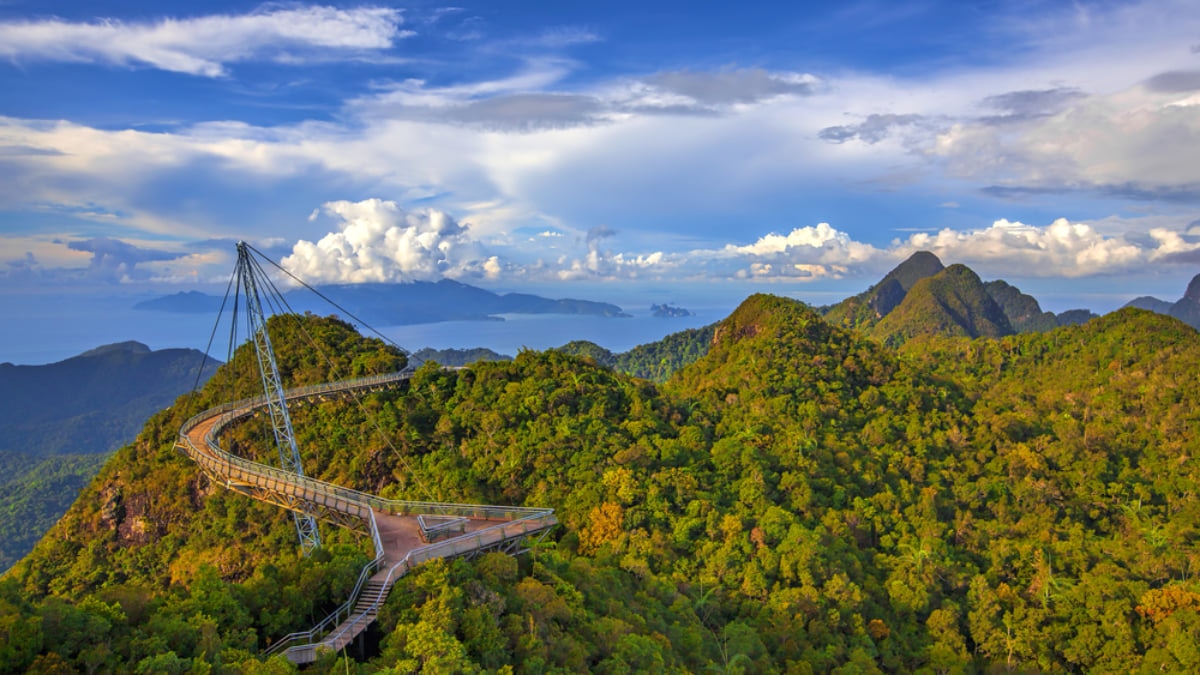 Photo by Kjersti Joergensen/Shutterstock
The Top 6 Things to Do in Langkawi Beside Beaches
There's a reason why Langkawi translates to the Jewel of Kedah. This archipelago, that consists of almost 100 islands, on the west coast of Malaysia has many hidden gems. The warm tropical climate allows for gorgeous sunsets, afternoon strolls, and the perfect invitation to travelers looking to experience exclusive sights.

Apart from its soft white sandy beaches and inviting ocean waters, Langkawi has many other activities that attract visitors from all over the world. Here is a list of non-beach related activities that you can enjoy during your stay.
table of contents
[x] close
The Top 6 Things to Do in Langkawi Beside Beaches
Langkawi Eagle Square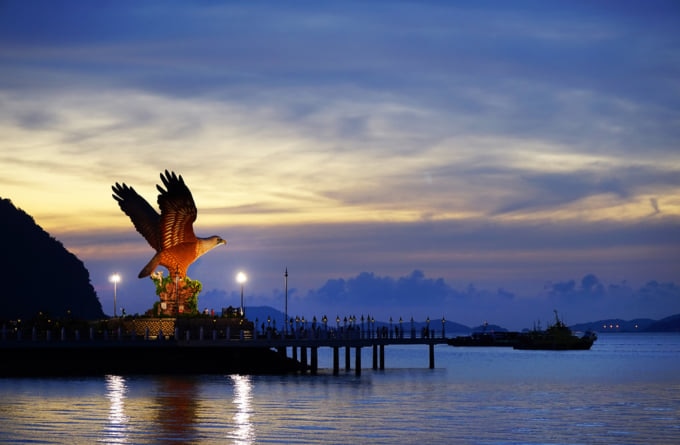 One of the main attractions of Langkawi is Eagle Square. A gigantic 12-meter manmade eagle sculpture serves as the perfect photo backdrop. The eagle, with his wings spread open, greets visitors who take the ferry to and from Kuah Jetty.

The sculpture gazes over the waters of the Strait of Malacca. A gorgeous view of the opposite Pulau Dayang Bunting and Kuah Bay can also be seen from the place on which the Eagle rests.

A perfect pitstop for early morning or late afternoon. Visit the surrounding souvenir market for magnets, hats, mugs, and other knick-knacks. As well as the adjacent terraces, small bridges, and fountains.

Rent a Scooter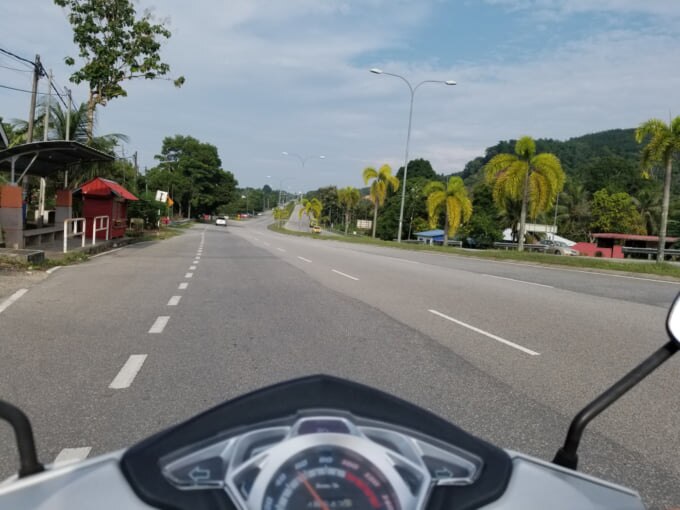 Photo by Zeonewho/Shutterstock
Even though the island isn't that big, it can become quite tedious and expensive hauling taxis and Grab drivers. For some transport freedom, you can consider renting a scooter.

When you are staying on Langkawi island, you'll spot a variety of scooter rental shops scattered around. Present your motorcycle license together with a copy of your passport to rent a nifty vehicle. You can pay as little as 25MYR to rent a scooter for a full day and only 2.30MYR for a liter of fuel. Zip around the island and explore the neighborhoods in your own time. Just remember to drive on the left side of the road.
Walk on the Sky Bridge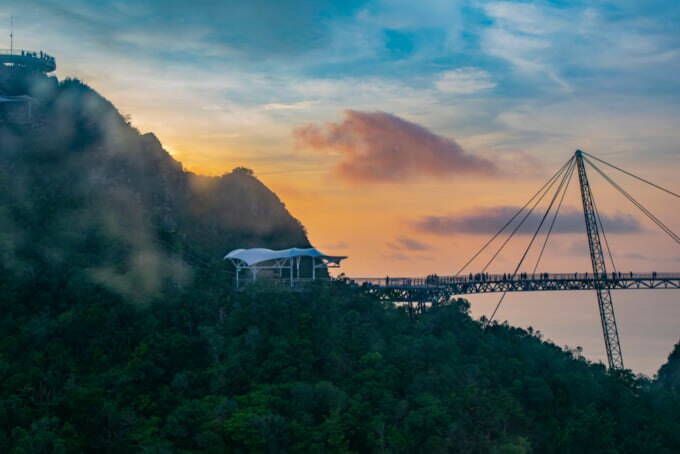 Photo by Ajwad Ibrahim/Shutterstock
If there's one way to look at the gorgeous greeneries that overflow the island, it's from a narrow sky-high bridge. The Sky Bridge stretches 125 meters long and is 700 meters above sea level.

Situated above Mount Mat Cinchang, it offers picturesque views from the oceans and green hills below. The curved walk is exhilarating and terrifying at the same time. It features two triangular view points where you can stop to rest and admire. Be prepared for some windy situations as the cool breeze strengthens on the walk.

The walk is accessible as the last stop of the cable car ride up the mountain. Priced at 25-35MYR.

Buy Duty Free Goods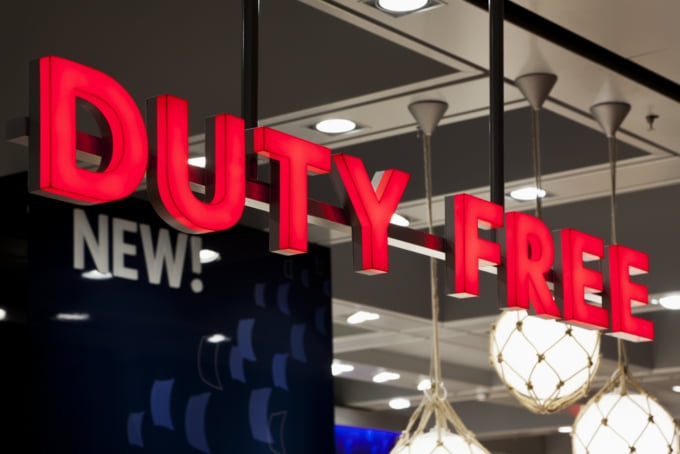 Photo by Oliver Hoffmann/Shutterstock
One of the best things about Langkawi is that it hosts a variety of duty-free shops. You can buy chocolates, alcohol, and other delightful treats at extremely affordable prices.

The best spots for duty free shopping is The Zon Duty Free Zone, Teow Soon Huat Duty Free, and Eastern Duty Free Shopping situated on the south east side of Langkawi island.

Raya Mountain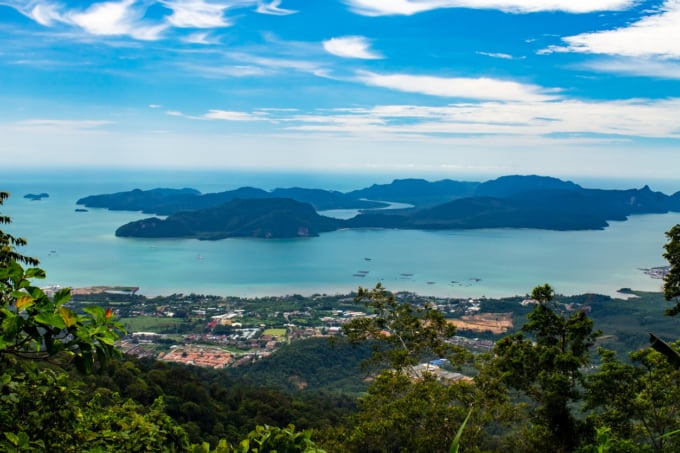 Gunung Raya Mountain is the highest mountain peak in Langkawi. It reaches 881 meters and is covered in a dense green forest. Whether you decide to hike through the jungle or take a more comfortable half-hour drive to the top, you are guaranteed to see mesmerizing natural views.

If you're lucky you might spot some of the mountain's vibrant wildlife that include animals like squirrels, hornbills, macaque and leaf monkeys, flying foxes, and sea eagles.

A tranquil spa retreat awaits at the top of the mountain for anyone in search of some TLC. Foodies can enjoy a delicious Vietnamese meal from the authentic Viet Lang restaurant.

Visit the Caves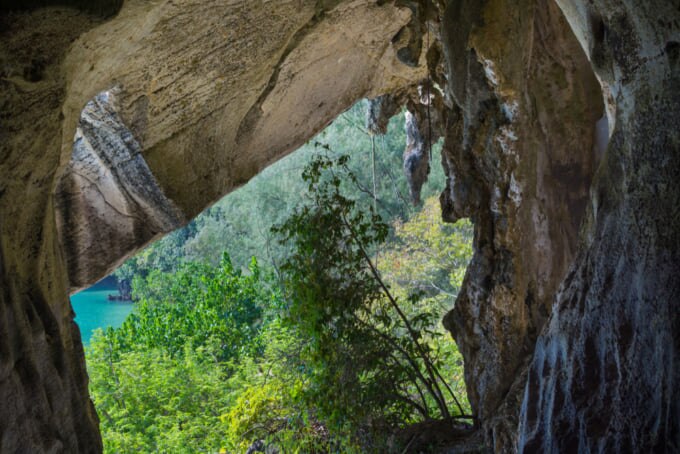 Photo by Mikhailava Alesia/Shutterstock
Caves in Langkawi are in abundance and some are spectacular to visit. There's not a lot of information available on the caves and they remain a geological mystery to many.

Accessing the caves isn't an easy task. Some can only be accessed by boat, on foot, and trekking through thick forestry. Once you reach the caves, you'll be able to gaze upon limestone and geological formations that was formed millenniums ago.

The most popular caves to consider visiting are the Bat Cave in Gua Kelawar, where you will be able to see Malaysian Fruit Bats in their natural habitat. Crocodile Cave in Gua Buaya, once home to hundreds of crocodiles who have since then relocated, leaving the cave safe to explore. Other popular caves include Porcupine Cave in Gua Landak, Gua Dangli, and the Cave of Legends in Gua Cerita.

Conclusion
It's evident that Langkawi has an abundance of wildlife, nature, tranquil retreats, and manmade attractions for visitors to enjoy. When you don't want to bathe in the sun on the beach there are loads of other activities that you can relish in.

What makes this island extra special is the fact that locals and tourist companies only enhance its natural appeal, without destroying or breaking down the essence of Langkawi.

Visitors won't be disappointed when they try any of the above-mentioned activities. Once you roam around the island you are bound to find many more hidden gems.