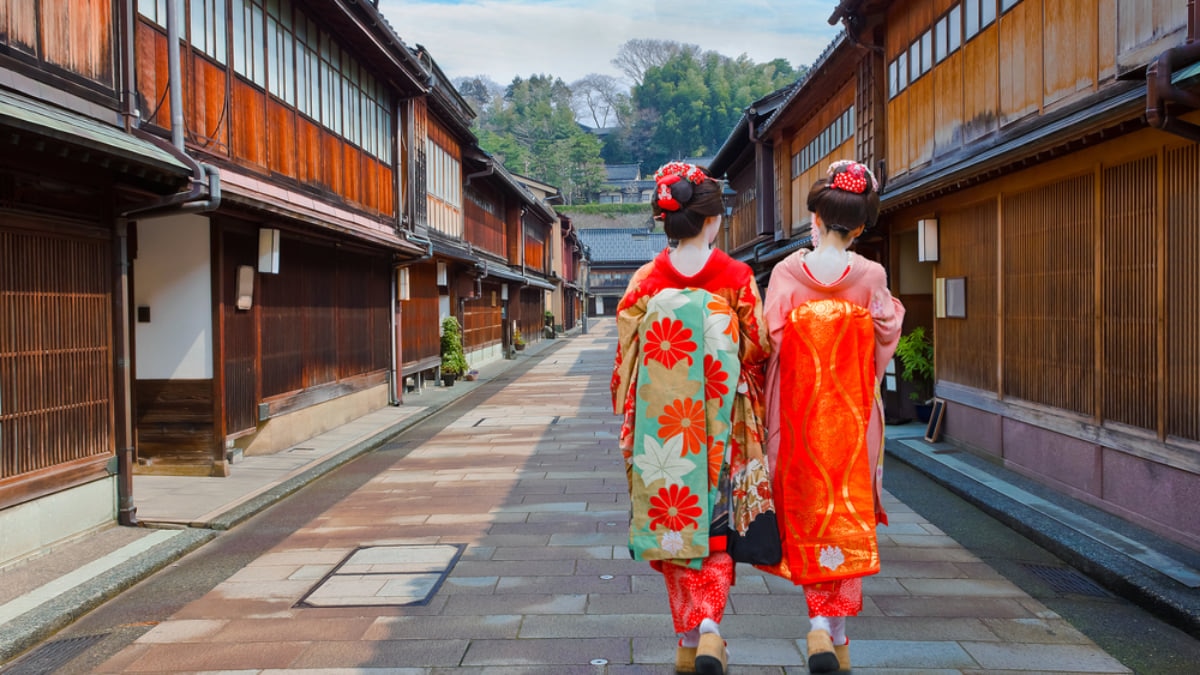 Photo by cowardlion/Shutterstock
Awesome Day Trips Possible From Tokyo Using the JR Pass
Allowing you to take Japan's convenient system of bullet trains around the country, the JR pass is well worth it for those wanting to explore outside of the big cities. Places that would be impossible to check out in a day by car are opened up to day-trippers by the speed and convenience of these bullet trains, also known locally as the shinkansen. Here are some amazing places, a little far from Tokyo yet easy to check out in a day from the capital.
table of contents
[x] close
Awesome Day Trips Possible From Tokyo Using the JR Pass
Yamadera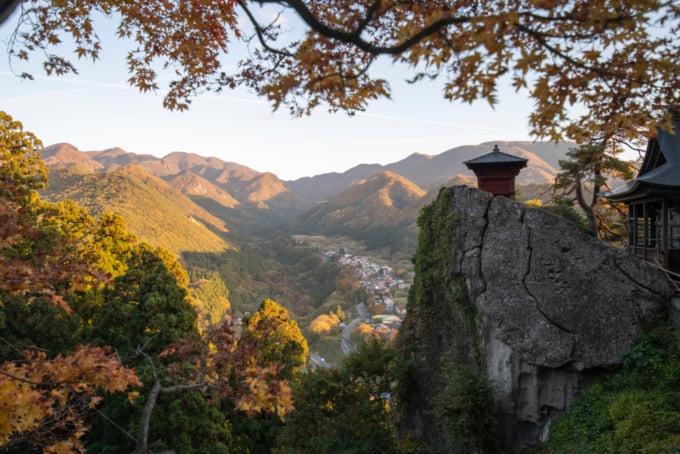 Photo by Teerasak Chinnasot/Shutterstock
At a five hour drive from Tokyo, Yamagata and its incredible scenery is almost impossible as a day trip by car, but that all changes with the bullet train. With the town of Yamadera and its beautiful mountainside temple served by JR Yamadera Station, it's easy to head there for a day trip. Take the bullet train to Sendai Station and transfer to the Senzan Line which goes straight to Yamadera. Travel time takes a little under three hours and you'll pass by some beautiful scenery on the way. The temple itself is a short and easy 30 minutes climb up the mountain. On the way back, consider spending some time exploring Sendai, one of northern Japan's biggest cities. The city is famous for its delicious beef tongue and is well worth stopping there for dinner.

Take the Tohoku-Hokkaido or Akita Shinkansen to Sendai and Senzan Line towards Yamagata. Ticket prices would normally cost around 24,000 JPY traveling from Tokyo and back in a day, so the pass almost redeems itself already from this one day trip. It works out just over 4,000 JPY per day with the cheapest JR pass.
Kanazawa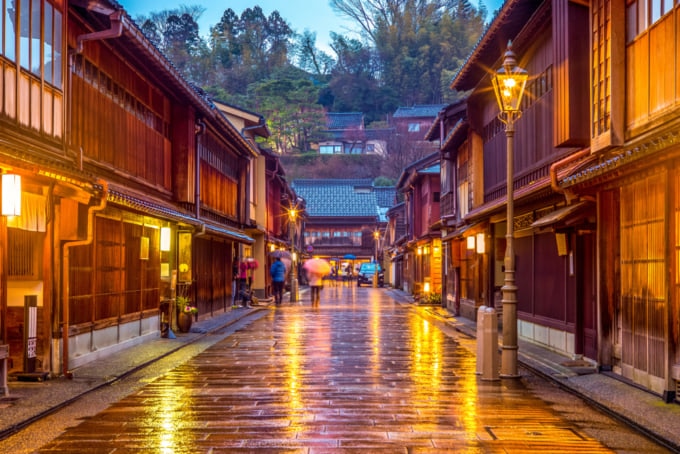 Photo by Richie Chan/Shutterstock
Often nicknamed 'Little Kyoto' for its historic district, Kanazawa is a picturesque town on Japan's rarely traveled to west coast. The small city is full of historic Edo-era buildings, samurai residences, temples and beautiful Japanese gardens to explore and it's easy to see why it's often compared with the popular ancient capital. In Kanazawa you'll find a traditional side to Japan that isn't spoiled by the crowds of tourists, like many feel is the case with Kyoto. The bullet train takes you straight to Kanazawa Station from Tokyo, and would normally set you back almost 30,000 JPY in transportation for the day trip.
Aizu-Wakamatsu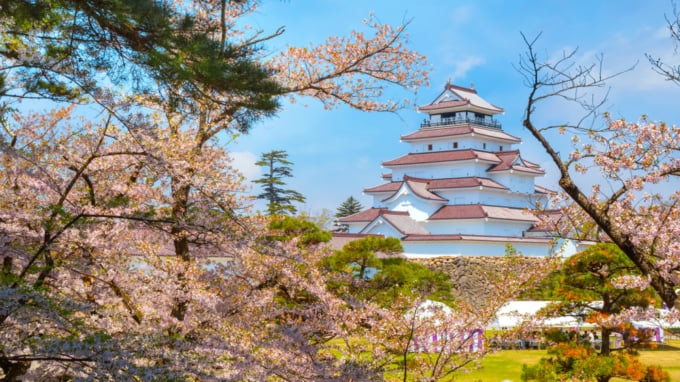 Photo by cowardlion/Shutterstock
A castle town in Fukushima Prefecture, known for its fascinating samurai traditions that can still be seen around the city, Aizu-Wakamatsu is about three hours and one transfer from Tokyo. The picturesque and beautifully preserved old town of Ouchijuku is also a popular trip from Aizu-Wakamatsu, however it takes almost an hour to get there and isn't covered by the JR pass. It's recommended to spend a night in Aizu if you're planning to go there. There's plenty to do on a day trip just around the city however. The normal price taking JR trains to and from Aizu-Wakamatsu would cost over 18,000 JPY return.
Matsumoto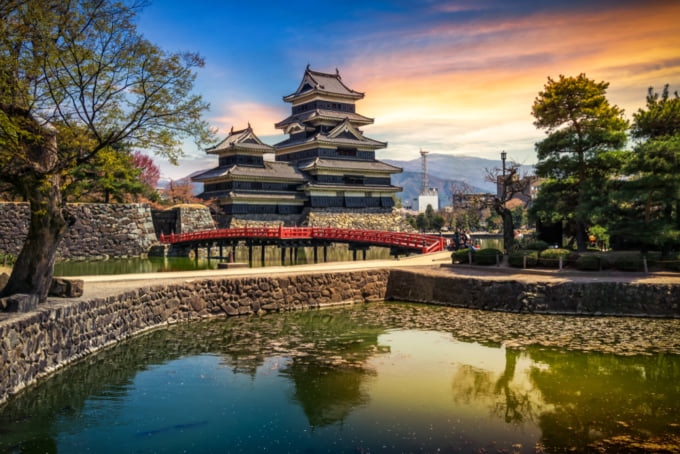 Photo by Travel mania/Shutterstock
While it's not quite a bullet train, the Limited Express Azusa takes passengers from Shinjuku to the heart of the Japanese Alps in two and a half hours. Matsumoto is famous for its castle, nicknamed the 'Crow Castle' for its unique black exterior, it's one of the few original castles still standing in the country. There's plenty to do outside of just the castle here however, such as checking out the quaint traditional shops in Nawate-dori or seeing Japanese oldest school, the Former Kaichi School.

At a cost of 6,000 JPY one way, you'll save around 12,000 JPY for this trip.
Conclusion
At two and a half hours from Tokyo, Kyoto is actually quite doable as a day trip from the capital. However it's not recommended as there is too much to fit into a day and you won't be able to see much of Japan's historic capital. The region around Kyoto is also full of places for day trips such as Nara, Osaka and Lake Biwa, so it's recommended to stay here for at least a few days.

Make sure to activate your JR pass for when you'll be using the most bullet trains or long distance trains during your trip. You won't save much using the JR pass for inner-city travel. If you're just planning on visiting the Kansai area, it might be best to visit on the last day of your JR Pass and either fly back home from Kansai Airport or pay for an extra one way bullet train ticket.