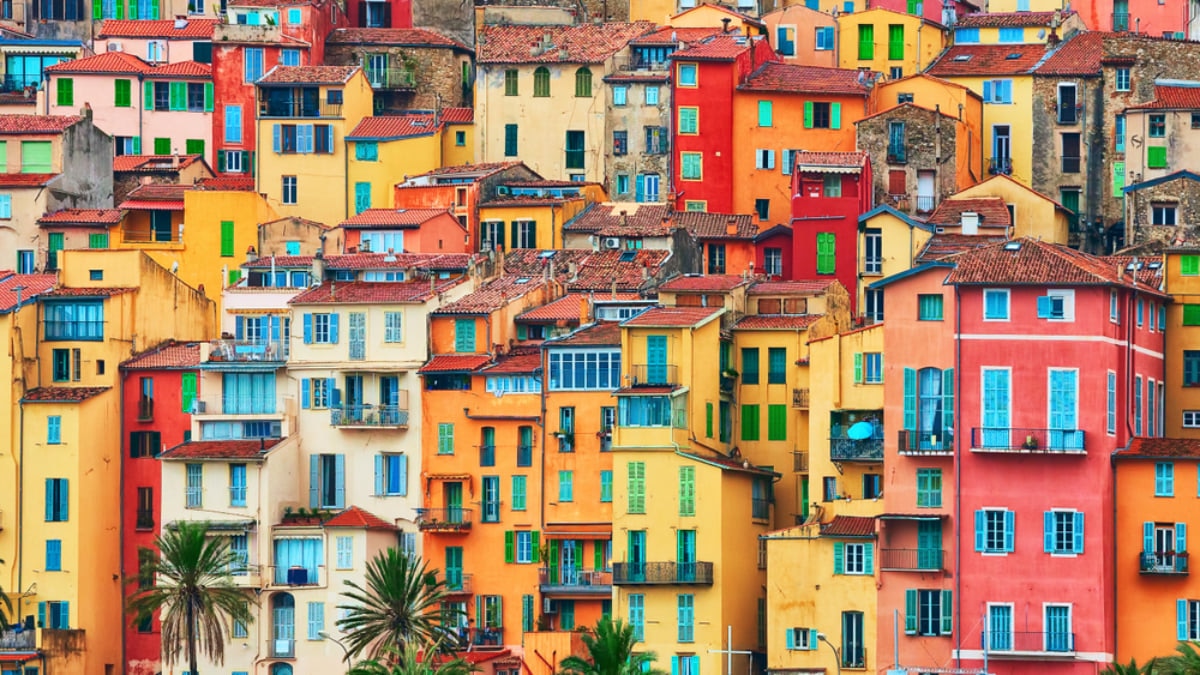 Beautiful Destinations to Visit along the South Coast of France
Often referred to as the French Riviera, this section along France's Mediterranean coast is one of Europe's most coveted summer holiday spots, and for good reason. The coastline is dotted with gorgeous sun-kissed beaches, azure blue waters and small French towns oozing with culture. To top it all off, you'll find some incredible restaurants serving up delicious French cuisine with Mediterranean influences. To achieve the ideal holiday, here are some beautiful places along the south coast of France that make for the perfect vacation spots.
table of contents
[x] close
Beautiful Destinations to Visit along the South Coast of France
Port Grimaud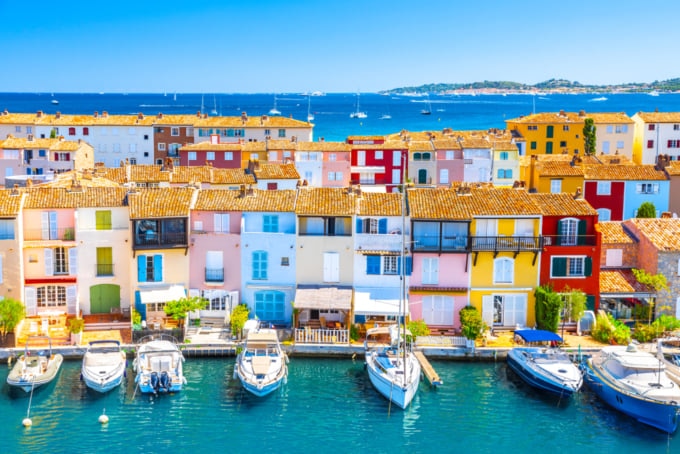 A picturesque town on the southern coast of France, Port Grimaud is often referred to as the Venice of France for its colorful waterfront properties, many of which are accessed by boat. Fortunately for those with their own yacht or speedboat, the seaside town is easy to walk around too. However for those that want the full experience, there are places you can hire boats for short time usage to dart around and explore.
Menton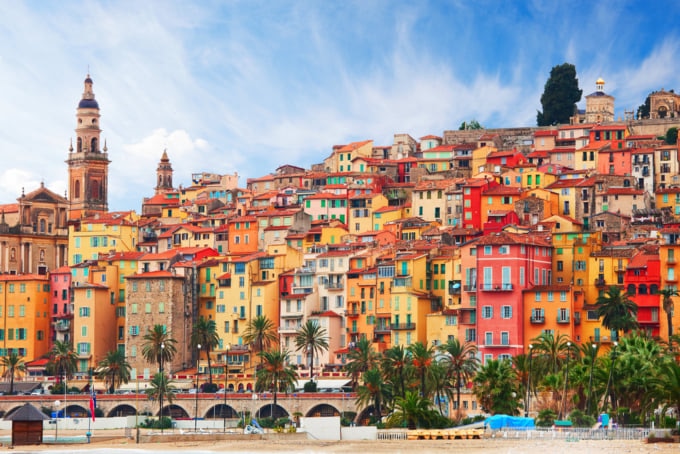 On the border with Italy, Menton is one of the most beautiful towns in France, its buildings painted in a stunning array of colors and dotted with greenery. Along with the picturesque buildings, the town has a unique blend of French and Italian culture, and being right on the border it's easy enough to walk into Italy or cycle along the coastline. Across the border in Italy, Ventimiglia is a similarly beautiful town that's well worth exploring if you're staying in Menton or nearby.
Nice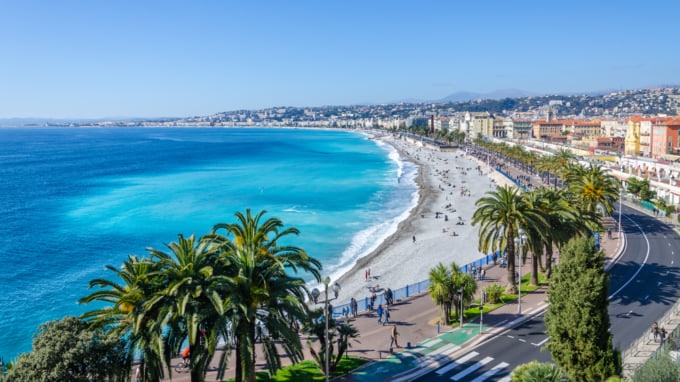 Photo by Sergii Zinko/Shutterstock
Often the first point of call for those flying to the French Riviera, Nice is much more than just a transit city. The oceanfront side of the city is accessed by the Promenade des Anglais, a promenade lined with a beach that stretches for about seven kilometers from the airport and across the town. There's plenty of places to stay here, which makes it a great base for those who want to explore nearby beaches and towns, while still enjoying the liveliness and atmosphere of the city. For the museum enthusiasts, Nice is one of the best places outside of Paris for art galleries and museums to check out.
Monaco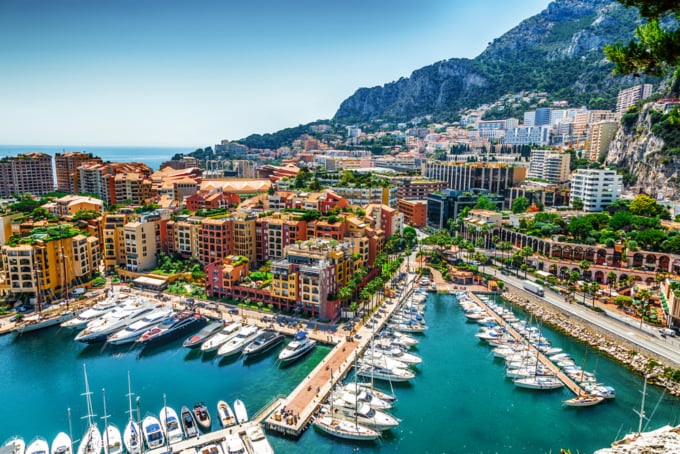 The tiny micro-nation along the coast, Monaco is not a cheap option but offers some luxury resorts and accommodation choices for those with a bit of cash to spend. The city is famous for its Monte Carlo Casino, a historic entity that's well worth checking out even if you're not into gambling. Apart from the casino, the city itself is beautiful, with its own unique culture, though similar in most ways to its neighbor. Make sure to visit the Prince's Palace, unlike France, Monaco still has a monarchy, with the palace being their official residency.
Èze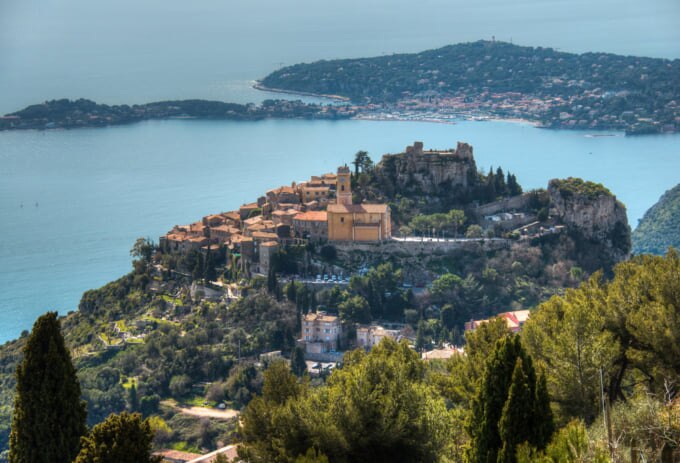 While it's not much of a beach destination, the dramatic cliffside town of Èze is a must-see for those visiting the French Riviera. The historic town has been preserved as it was hundreds of years ago and its quaint, cobbled streets and gardens are well worth exploring. For those that need some beach therapy too, while the old town is located high up on the cliffs, you can walk down to the area around the train station where you'll find some lovely beaches.
Cannes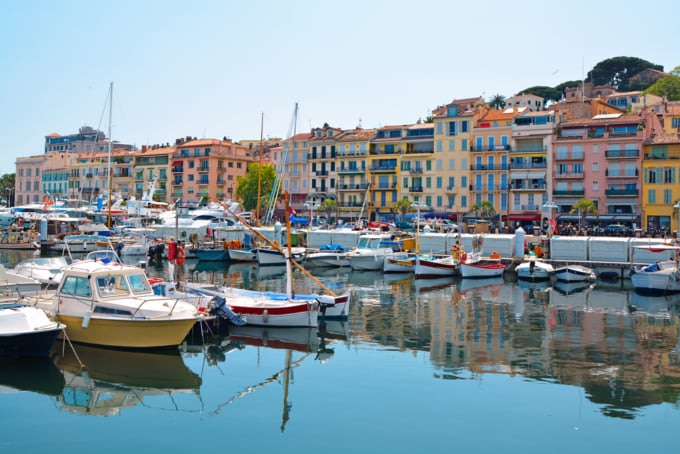 Photo by MarinaD_37/Shutterstock
Cannes is famous for all the right reasons, beautiful beaches, world-class restaurants, and electrifying events like its famous film festival and lively nightlife scene. For those that want a bit of everything in their holiday, Cannes is your best bet. Apart from the usual Mediterranean beach bathing and water activities, the Lérins Islands are just a short ferry ride from the city and make for wonderful day trips, especially if you're looking for a little piece and quiet.
Conclusion
It's no secret that the French Riviera is one of the most ideal places in Europe to go for a seaside break. While you can easily go from town to town by bus or train, it's best to rent a car if you're planning to explore the region extensively. The coastal roads are dotted with beautiful scenery that you'll often want to stop and explore.