10 Things to Do in Italy's Fast-Paced Metropolis of Milan
This fast-paced metropolis embraces creativity which is easily seen from its architectural elegance and sophistication. The buildings you'll find around Milan are exceptionally beautiful and unique, a mix of modern skyscrapers and historical structures. If you are looking for places to wonder at, these are some of Milan's most incredible attractions.
table of contents
[x] close
10 Things to Do in Italy's Fast-Paced Metropolis of Milan
1. Duomo di Milano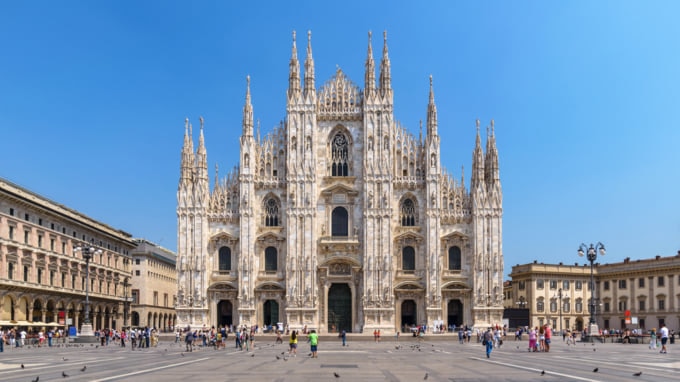 Photo by Noppasin Wongchum/shutterstock.com
This incredible structure is dedicated to St Mary of the Nativity and is often used to represent Milan in the world with its status as one of the largest and most impressive cathedrals in Europe. Aside from its beautiful artistic design, it serves as a great place of worship. Paying a visit to the Duomo di Milano will be an incredible experience well worth the six Euro charge to view the place. Since there's often long queues to enter the cathedral, it's advisable to get there early.
Name:Duomo di Milano
Address:Piazza del Duomo, 20122 Milano MI, Italy
Related Site:https://www.duomomilano.it/en/
2. Galleria Vittorio Emanuele II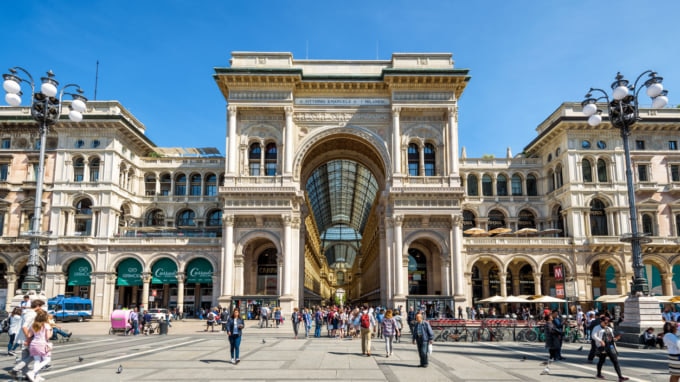 Galleria Vittorio Emanuele II is an impressive structure sitting in the center of the city well known as the world's oldest shopping mall. The first and only official 7-star hotel in Milan is located inside the shopping mall. Galleria Vittorio Emanuele Il's beautiful mosaic floors and glass domed ceiling are only highlights of this marvelous space that is usually flooded with tourists and locals taking selfies. The 19th-century glass topped, barrel-vaulted tunnel is an extravagant splendor. The shopping mall itself is lively with an inviting atmosphere from the Galleria's many bars and restaurants. There are various boutiques to marvel at as well. Nothing short of what you would expect in the fashion capital of the world.
Name:Galleria Vittorio Emanuele II
Address:Piazza del Duomo, 20123 Milan, Italy
Related Site:http://www.ingalleria.com/en
3. Castello Sforzesco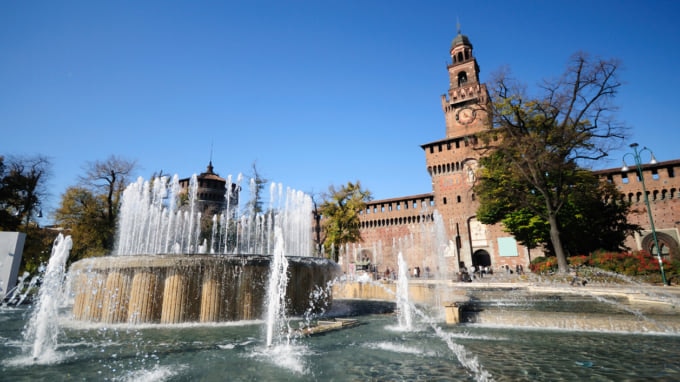 Castello Sforzesco was built by the Duke of Milan in the 15th century. This stunning castle is surrounded by a vast courtyard that makes for some beautiful walks around its grounds. The castle is accessible at no cost to the public. It's also surrounded by an array of museums that are well worth checking out. They usually have an interesting collections of paintings, sculptures, and ceramics including some of Michelangelo's works. If you get to tour during the first Sunday of the month, no admission fee will be charged here either.
Name:Castello Sforzesco
Address:Piazza Castello 3, 20121 Milan, Italy
Related Site:https://www.milanocastello.it/en
4. La Scala Opera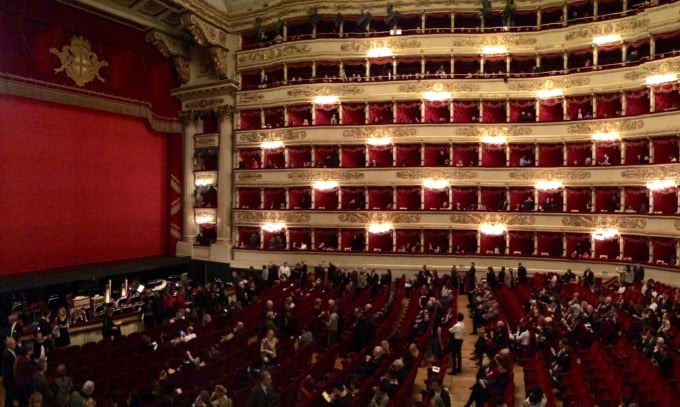 La Scala is one of the grandest opera houses around Milan, it's also one of the oldest with it dating back to 1778. Stretching over six floors, the opera house has a great amount of seating. Some of the greatest names in the world of composers have showcased their works here at this opera. Celebrated acts such as Rossini, Verdi, and Puccini. The opera has a museum that hosts a range of incredible historic items and even has a special tribute room for the great Maria Callas.
Name:La Scala Opera
Address:Via Filodrammatici 2, 20121 Milan, Italy
Related Site:http://www.teatroallascala.org/en/index.html
5. Stadio Giuseppe Meazza (San Siro)
The most iconic football stadium in Milan, This stadium is famous due to being the home ground to the legendary A.C Milan and Inter Milan. All the seats at the stadium offer great views during a game so wherever you sit won't be disappointing. Even better the stadium is easily accessible by metro from Milan central.
Name:Stadio Giuseppe Meazza (San Siro)
Address:Via Dei Piccolomini 5 | Piazzale Angelo Moratti, 20151 Milan, Italy
Related Site:http://www.sansiro.net/
6. Chiesa di Santa Maria Presso San Satiro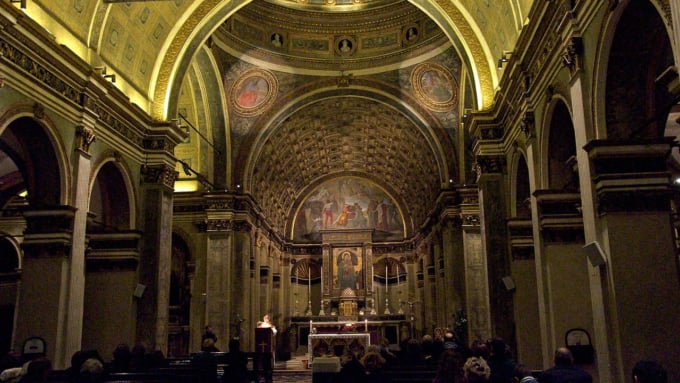 Photo by commons.wikimedia.org
Santa Maria Presso San Satiro is a church in Milan housing the early-medieval shrine to Satyrus, which dates back to the 19th century. This quiet little church is not so famous to most people visiting the city and so tends to be free of any crowds. The first thing one admires when entering the church is the impressive vaulted altar space. Byzantine frescoes and other works of art can be seen inside the beautiful church.
Name:Chiesa di Santa Maria presso San Satiro
Address:Via Torino 17-18, 20123 Milan, Italy
Related Site:http://www.chiesadimilano.it/
7. Civico Planetario Ulrico Hoepli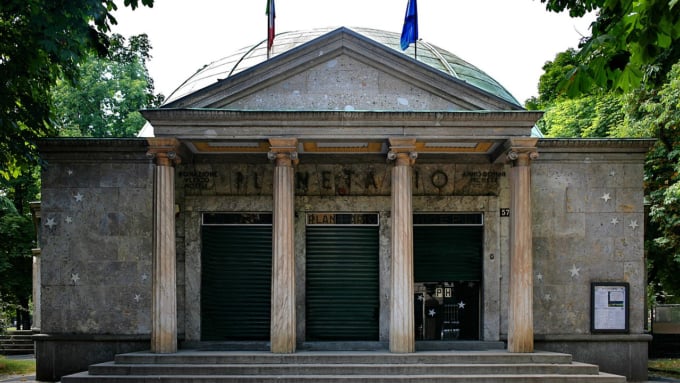 Photo by commons.wikimedia.org
If you're a lover of science and looking for the perfect activity around Milan, then the Civico Planetario Ulrico Hoepli is the perfect place to visit. Here you can learn more about astronomy and the wonders of science. This planetarium is also the largest in Italy and has been in existence since 1930. It's located on the beautiful grounds of Porta Venezia. You'll also see a number of beautiful original wooden chairs that have been maintained for over a century. The planetarium is also popular for events that facilitate both families and kids.
Name:Civico Planetario Ulrico Hoepli
Address:Corso Venezia 57, 20121 Milan, Italy
Related Site:https://www.comune.milano.it/dseserver/webcity/Documenti.nsf/webHomePage?OpenForm&settore=SVIY-5HNGA3_HP
8. Museo della Scienza e della Tecnologia Leonardo da Vinci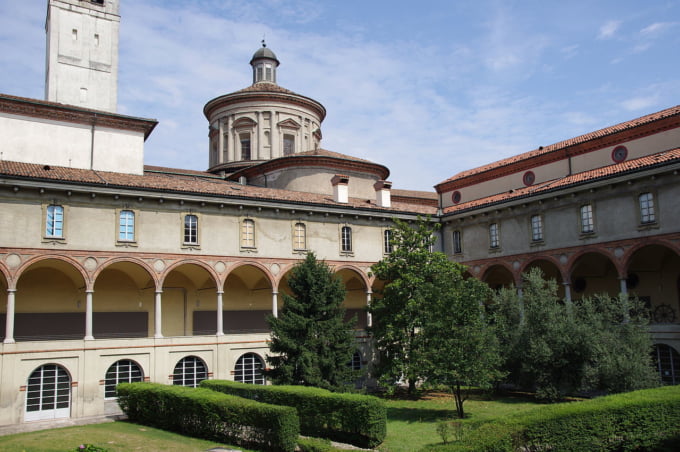 The perfect place to explore the world of science through Leonardo da Vinci's eyes, it's been in existence since 1953 and covers about 50,000 square meters, considered to be among the largest science and technology museums in Europe. Most of the exhibits found within this museum focus on energy materials, transport, communication and other historical models based on Leonardo da Vinci's drawings. The transport section covers a great line of sightseeing activities such as exploring the Enrico Toti Submarine and the extraordinary steam trains.
Name:Museo della Scienza e della Tecnologia Leonardo da Vinci
Address:Via San Vittore 21, 20123 Milan, Italy
Related Site:http://www.museoscienza.org/
9. Arco della Pace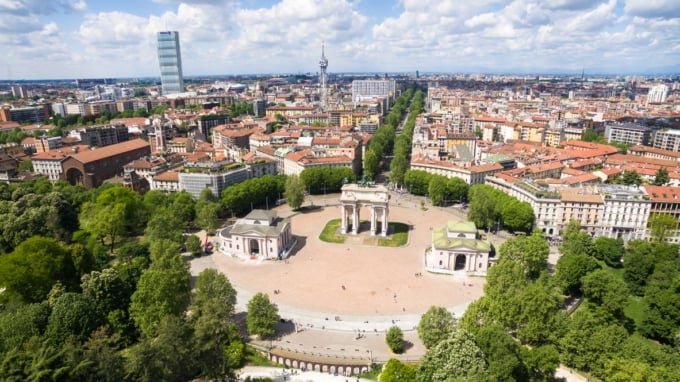 Porta Sempione as it once was, was also referred to as the 'arch of peace', known as the city gates of Milan. The arch is rich in history as its construction was initiated by Napoleon himself back in 1807 but was only completed after his fall. The neoclassical architecture of the arch is remarkable and is well worth making the trip to check out. The most noticeable features are the colossal Corinthian columns with the granite arch, the four statues of victorious men on horseback, and the structure's beautiful smooth marble finishing.
Name:Arco della Pace
Address:Piazza Sempione, 20154 Milano MI, Italy
Related Site:http://www.turismo.milano.it/wps/portal/tur/en
10. Parco Sempione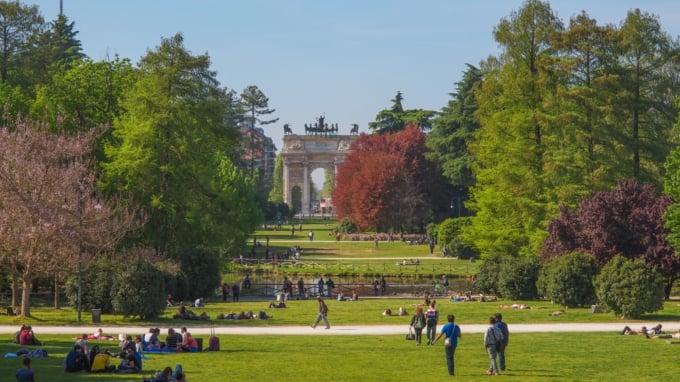 Photo by Claudio Divizia/shutterstock.com
A large park right in the center of Milan, Parco Sempione was built at the end of the 19th century in the style of a typical English garden. The park is located adjacent to the Arco della Pace, so if you're visiting the arch make sure to check out the garden at the same time. You'll also find the 15-century Sforza Castle within the parks grounds which is worth taking some time to walk around and admire.
Name:Parco Sempione
Address:Piazza Sempione, 20154 Milano MI, Italy
Related Site:http://www.turismo.milano.it/wps/portal/tur/en
Conclusion
From Milan's cultural legacy of being ruled by historic leaders such as Napoleon, to its modern revolution influenced by the great works of legends like Leonardo Da Vinci. Milan is a city steeped in history while being one of the most progressive and modern cities in Europe.