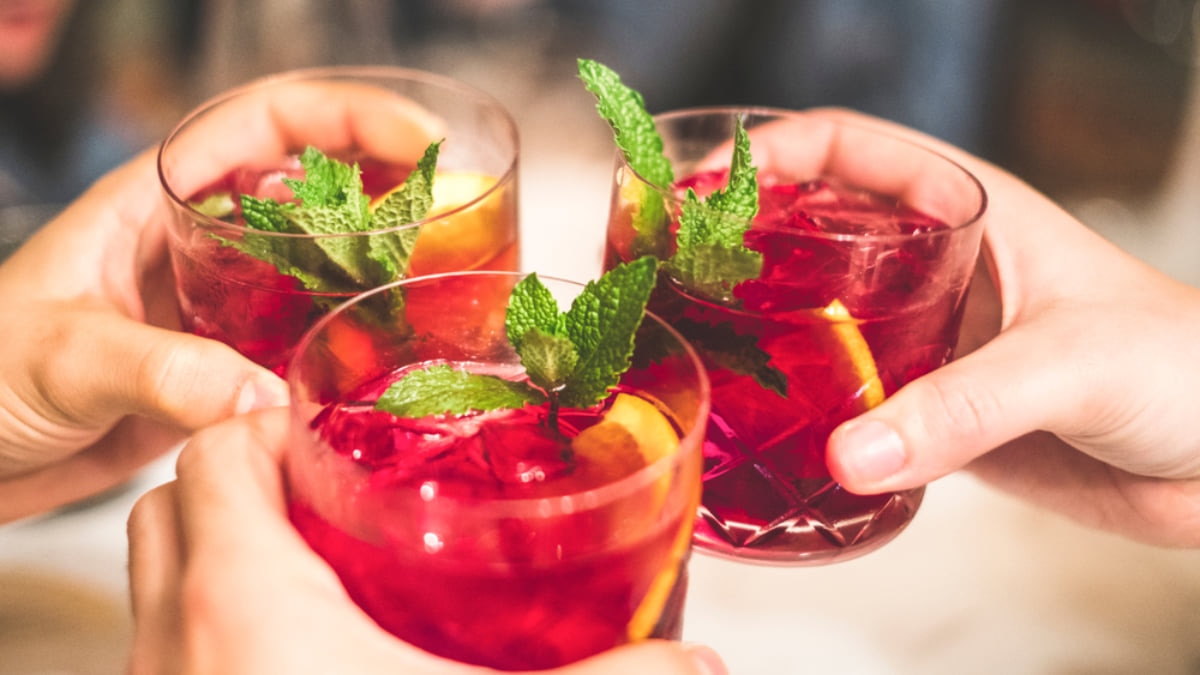 Photo by Cabeca de Marmore/Shutterstock
Catalonia Off the Beaten Track: Best Bars to Visit in Barcelona
When you're looking for bars to visit in Barcelona, avoiding tourist traps is a must. Spain is amongst the most popular travel destinations in the world and it can get intensely crowded. With so many tourists, it's easy to miss what makes the authentic Barcelona so incredible. When it comes to nightlight in the city, who wants to drink watered-down sangria in a generic spot? For the ultimate experience, live it up with the locals and try one-of-a-kind Spanish drinks.

Ready for a drink after a long day of exploring? Here are the best nightlife spots in Barcelona (along with essential tips on what to order!).
table of contents
[x] close
Catalonia Off the Beaten Track: Best Bars to Visit in Barcelona
Local Vermuterias in Barcelona
When you are looking for the best places to drink in Barcelona, you'll come across countless vermuterias. Vermut, or vermouth in English, is so intertwined with Spanish culture that there is a specific time during the midday called the "hour of vermouth." It's a time that's become synonymous with catching up with friends and family.

Like gin and tonic, vermut is a classic drink that went out of fashion for a while before coming back as a major trend. You'll see vermuterias on every corner. If you truly want to experience Catalonia off the beaten track, pull up a seat at any little hole-in-the-wall vermuteria that catches your eye.

Local tip: Spanish vermouth is often served over ice with an orange slice and olive. When delivering your glass, your server will probably give you a big old fashioned style bottle of soda water. You can add your own splash of carbonation or keep it neat. Experiment to see what you like. If you're feeling extra experimental, try it with sardines! This typical garnish to Spanish vermouth is actually delicious and milder than you might think.
Pub Crawl on Calle Parlament in Sant Antoni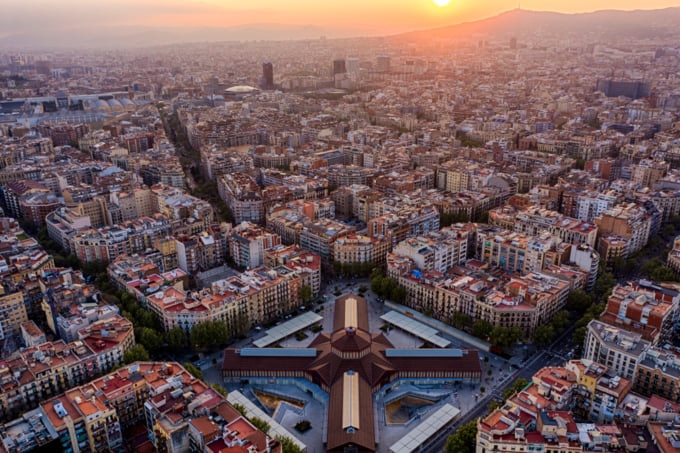 Photo by StockBrunet/Shutterstock
For a perfect day out in Barcelona, get off La Rambla and away from the crowds of the Gothic Quarter. To see where locals in-the-know hang out, explore the Sant Antoni district.

Sant Antoni's Calle Parlament is one of the coolest streets in town and it's where you will find many of the best bars to visit in Barcelona. You can start your day early there exploring the trendy cafes, unique boutiques, then stick around for Barcelona's best nightlife.

If you're into artisan cocktails, put the Bitter Bar at the top of your list. Meanwhile, wine lovers can check out the best Catalan and international vintages at Els Sortidors del Parlament. Another hip spot to sip local wine, Bar Calders is named after famous Catalan writer Pere Caldersand and is a prime place for both vino and vermouth while catching up on your reading. For a swanky spot with incredible food, it's all about El Mama & La Papa.
Best Bars in Gràcia
When you're looking for bars to visit in Barcelona, Gràcia is another area you will definitely want to check out. While it is home to Gaudi's iconic Park Guell, the rest of Gràcia tends to be in a part of Catalonia off the beaten track. Sample glasses of the best wine on the planet for less than three euros per glass. Soak in the sun over a two euro beer. The great thing about Gràcia, and all of Catalonia off the beaten track, is that even the best nightlife spots are ultra-affordable.

For a traditional Spanish experience in Gràcia, it's all about the Bar Bodega Quimet. Get your vermouth straight from the barrel and sample all the most mouthwatering Spanish tapas. When it comes to trendy cocktail spots, everybody loves the Old Fashioned Gin Tonic & Cocktail Bar. Barça match on? Get to Le Journal for a cold beer and big-screen view! Looking for good music? You'll love La Sonora de Gràcia.

Tip: Estrella Damm and Moritz are the most popular Catalan beers. Be sure to order at least one variety of each while you're out of a town.
Bars to Visit in Barcelona: El Born and Gothic District
While there are a lot of tourist traps in the areas surrounding the Gothic District, you'll also find more than a few happening local hotspots if you know where to look. In fact, with so many spots in easy walking distance, you could hit a dozen different bars and nightclubs every day for months.

To get started, grab a beer and enjoy the patio at Antic Teatre or explore the magical beauty of their atmospheric interior. For the simple pleasures of life in Barcelona, it's all about Bar La Plata, who has been serving up the same vermouth and classic tapas since the 40s.

Beyond the Catalan beer and vermut bars, another unique type of bar to check out in Catalonia is a xampanyeria, a traditional cava bar. Spain's answer to champagne, cava, has taken the world by storm in recent years. To sample the best Catalan cava, pull up a chair at La Xampanyeria in El Born. Before you head home, walk over to Ocana for live music and custom cocktails-- and be sure of their blueberry sangria!
Where to Go Out in Raval
Another trendy district in Barcelona is the gritty but cool Raval. It's one of many Barcelona neighbourhoods where you could explore all day, just soaking in the culture and sunshine.

To get a glimpse into Barcelona's past, pay a visit to the oldest bar in the city, Bar Marsella. The former haunt of artistic greats like Hemingway, Dalí, Gaudí, and Picasso, it's all about absinthe here. Meanwhile, for the best beer in town, Barna Brew is an essential stop! This place makes an ever-changing menu of seasonal beers on-site. They have a beer-pairing menu too so come hungry.
Conclusion
Feeling inspired to sip your way around Catalonia? All you need is a plane ticket and a thirst for adventure! From Catalan beer in the plaza to a traditional pre-dinner vermut, just follow our guide for a taste of Spanish life.